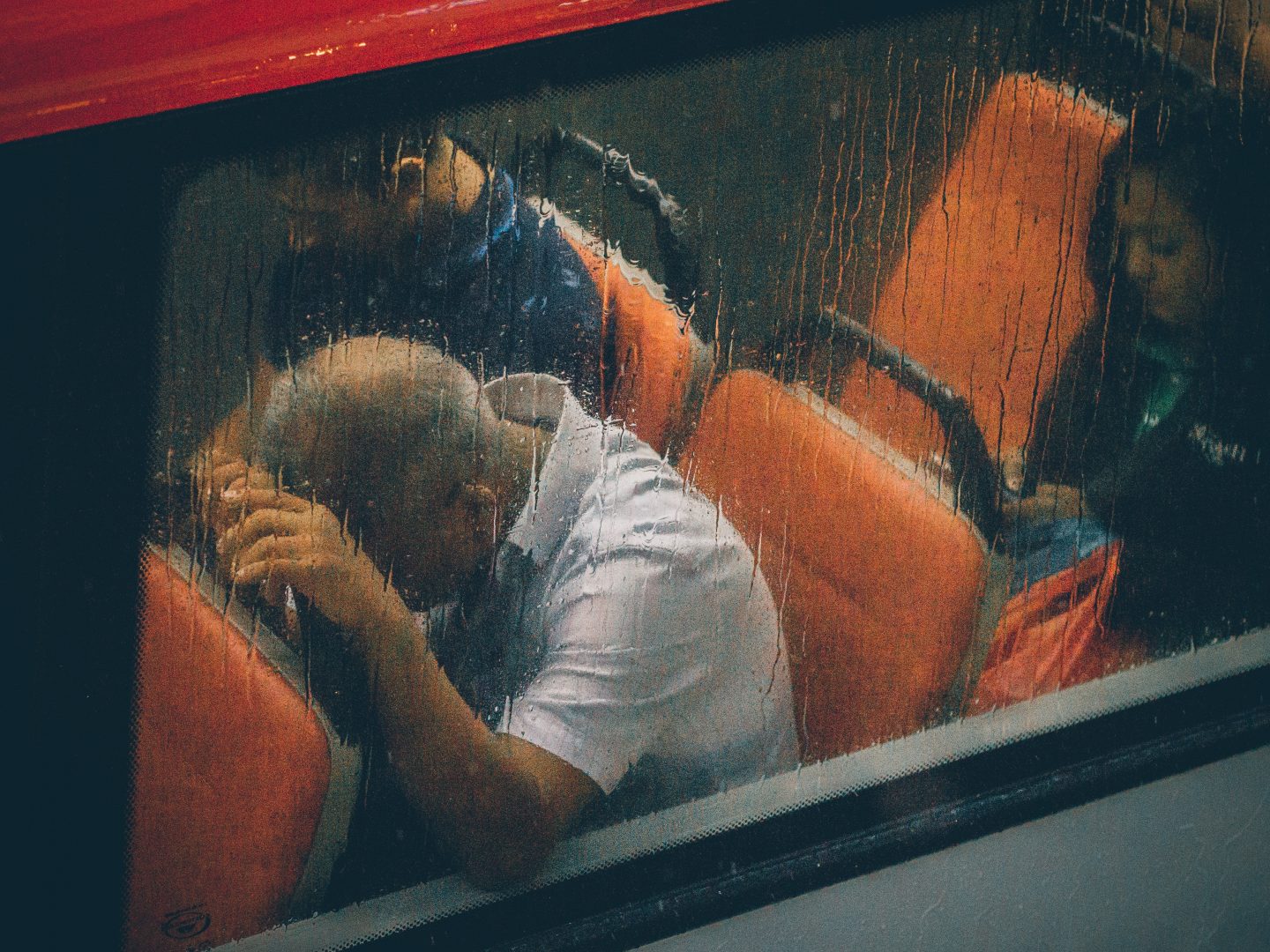 Photo by Lily Banse on Unsplash.
Shawn Lim is exactly like your friendly, bespectacled, next-door neighbour, walking into the café with a toothy grin and calling out: "Hey man, how're you doing?" 
You would not be able to imagine him as a rebel at work, but the civil servant declares unabashedly that there was a period when he was steeped in smugness.
Lim says his job entails a lot of paperwork, which everyone does "for the sake of it, and nobody knows why", except for him.
"The way I used to handle it was: I'm not going to do anything that I think wastes my time." 
"I was very prideful because my work was always centred on me, instead of being centred on God."
Colleagues thought that he was someone who could not be bothered about work and enjoyed giving them trouble. Lim could not care less about what they thought of him either. His beliefs meant more to him. 
Oddly enough, it was love that changed the young idealist. 
"I realised that if I truly loved my wife, I would do all these small, silly things for her," says Lim, who got married in June 2017. 
"And then it hit me that if I loved the people at work, then I needed to do the same thing for them." 
Reading Timothy Keller's Every Good Endeavour, a book about how God is intrinsically linked to our work as part of creation, opened the 31-year-old's eyes to recognise that the Gospel can be lived out in a Christian's everyday life.
He saw how selfish he was. "If I have a bad reputation, it is tagged to the God I worship." 
Faithful in the small things
At the beginning of his book, Keller writes about JRR Tolkien's short story, Leaf by Niggle. It is a tale of a painter called Niggle who is trying to work on his masterpiece – a tree of "innumerable branches" and "the most fantastic roots", with a magnificent forest behind it.
But Niggle gets encumbered by various duties, including helping his lame neighbour, Parish. Niggle gets forcibly taken away on a trip before he can accomplish his dream. 
After a time of hard labour, Niggle is eventually brought to a land where he sees his tree – alive, finished and perfect, leaving him astonished and moved. He never thought he would see his tree again. 
The story struck at Lim's self-righteousness. If he, like Niggle, didn't have absolute knowledge of God's intentions with our earthly efforts, what right did he have to think that he knew of a better way of working?
"Is what I'm doing really unnecessary if everything we do is done unto the Lord (Colossians 3:23-24)? There is an eternal meaning to it.
"I was very prideful because my work was always centred on me, instead of being centred on God. But if you don't have perfect information, then our calling is just to be faithful in the small things and let God lead the way."
Work relationships matter 
Lim's wife, Debbie Tang, was herself doubting the direction her job was taking her. 
The 31-year-old thought she had heard God clearly after leaving her last job as an events planner to "send people into the community to share God's love". 
Tang joined a government agency in 2014 as a volunteer recruitment manager, with hopes of eventually transferring to the programmes management department. 
Like her husband, Tang frequently had paperwork to finish – handling volunteer enquiries, sending reminder emails to the youths, updating attendance records and the like. 
After three years, she started to question her role as well. It seemed too simple for her, and she felt that she had far greater potential for God's kingdom. She had not yet been offered her desired position as well. 
Despite being discouraged, Tang prayed for discernment over how she could find a more profound meaning behind managing volunteers. 
Then she recognised that, if the idea of sharing God's love in society was so deeply impressed on her, her relationships at her office were just as significant. 
"It's being a friend to your colleagues when the going gets tough. And when I find out that a volunteer is Christian, I affirm the work they are doing for God, encourage them to persevere, and bless them via text messages." 
Work is a subset of a Christian's life, and forming relationships is one of the key purposes of work.
One long-time Christian marketplace executive says unlike today's world where people see work as their main driver, he personally sees work as a subset of a Christian's life, and forming relationships is one of the key purposes of work.
Caleb Yam, a recruitment head at an European technology company, says that we are placed in our offices, for example, to share with non-believing colleagues "what we do over the weekends", which can lead to conversations about church and faith, as well as make a positive impact on someone's life (John 15:12). 
"I'm reminded of the Lord's prayer, which says that we are to pray that His kingdom come and His will be done (Matthew 6:10).
"I think part of making sure God's kingdom comes and God's will be done is to declare His goodness and who He is. So that informs how we deal with our colleagues, how we work with competing organisations and peers."
Being at work most of the day means it is an opportune time to show integrity in the way we perform our duties, says Yam, who studied at the Singapore Bible College.
He cites the story of Joseph in Potiphar's house (Genesis 39), when he was considered a slave.
Yam says that it does not seem like Joseph was doing anything exciting at work, but he continued to put in effort, with the Lord's help.
He rebuffed Potiphar's wife, putting God first even though it could have jeopardised his life.
"The thing that struck me was that the passage said, 'the Lord was with Joseph' (Genesis 39:2). And if I tie that back to Ecclesiastes, I think it speaks clearly that if you fear God – read his word, do what is right, obey his commands – it will go well for us (Ecclesiastes 8:5-6, 12).
"Knowing God is with us, as well as being aware of what he wants us to do, guides us as to what we can and cannot do." 
And knowing God's sovereignty means that we just have to put in hard work and God will take care of the rest, according his will and the boundaries that He has drawn for our lives, adds Yam, who attends Nazareth Bible-Presbyterian Church.
For one accountant at a Big Four firm, Chloe Chua, it is this walking closely with God and pleasing Him in whatever she does (Colossians 3:23) that keeps her motivated. The 25-year-old chose to become an auditor in order to pick up the financial skills necessary to work in a social enterprise in the future. 
It is God who provides strength (Psalm 28:7) and joy (Ecclesiastes 1, Psalm 16:11), not men (Proverbs 29:25, Matthew 6:21), she believes. 
True satisfaction 
As a testament to God's goodness, Lim, the civil servant, says that once he decided to be faithful in the small things, he began to feel a sense of joy at work.
"I can't even describe where the joy comes from because normally I wouldn't feel joy about having this kind of number crunching, administrative, paper-filling kind of work," he grins. "I know that it's God because it's not something that I can conjure up."
Lim and Tang have since set up a marketplace ministry at their church, World Revival Prayer Fellowship. It started in June 2017 as a means to support the young adults and youths at their church, and they have held a conference and subsequent panel discussions where people of different vocations answer God's plan for work. They are also thinking of introducing a book study on Every Good Endeavour. 
"As a young adult, you face a lot of firsts – your first job, your first house, living with a significant other for the first time. It can be difficult to navigate all of these, and having been through this struggle, Debbie and I felt we wanted to help people who are going through the same phase," says Lim. 
If you have enjoyed reading Salt&Light...
We are an independent, non-profit organisation that relies on the generosity of our readers, such as yourself, to continue serving the kingdom. Every dollar donated goes directly back into our editorial coverage.
Would you consider partnering with us in our kingdom work by supporting us financially, either as a one-off donation, or a recurring pledge?
Support Salt&Light