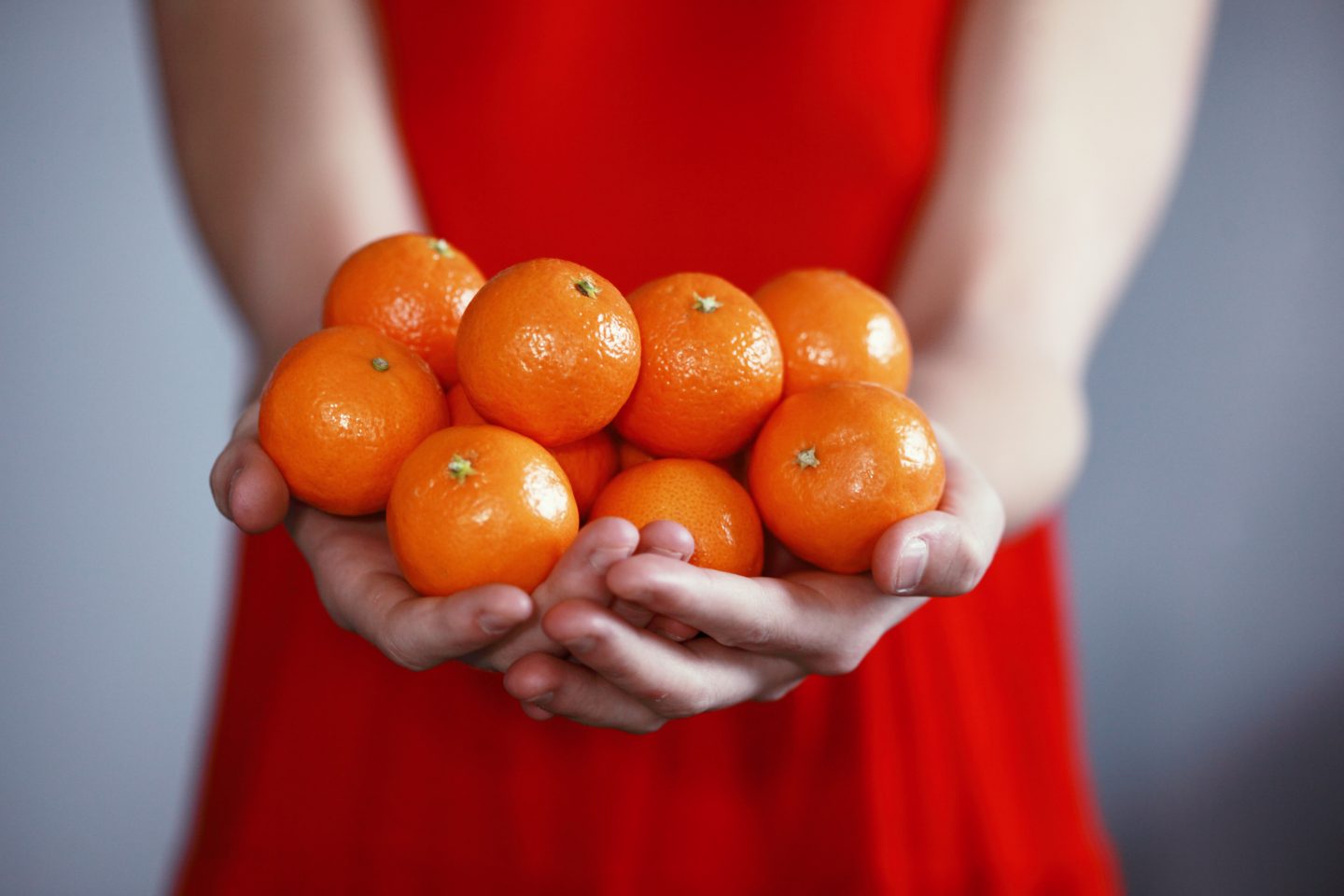 As early as her 20s, healthcare professional Germaine* felt that "gathering more into my barns" would be meaningless and opted for a simpler way of life. The busy but hands-on mum would bring up her kids to share what they've been blessed with. Photo by Sharon McCutcheon on Unsplash.
Newly-minted as a healthcare professional, Germaine* (not her real name) and her parents were invited to lunch at the Singapore Island Country Club. 
Their host was a prominent doctor.
"I got my son a sports car for his 21st birthday. Why don't you ask your dad to pay for your membership here? You should come here to network," their host suggested to Germaine.
A membership at the elite country club costs around $200,000. 
"What sort of network do I need, I thought? In those days, the internet was just starting. So that's the only net I could think of." 
"I'm glad that the Lord gave me the wisdom to give him an answer in 30 seconds.
"'No lah,' I told him. 'I would have to eventually finance it. I'm not sure what I'll be earning in the long run'." 
That lunch took place half a lifetime ago when she was in her 20s. That answer would encapsulate her lifelong approach to wealth. 
Within her reach
Germaine grew up in a humble home. 
"My parents' priorities were to make sure that my siblings and I were guided by the word of God, and to study hard."
She described her 12-year-old self as "angry" and a "rebel" before giving her life to the Lord at a children's camp.
Eventually, she got into studies that would put her on track to a bright career and considerable earning power.  "It was only by the grace of God," she said. "I was not that good a student." 
"I thought it would be meaningless if it was just for me to gather more into my barns."
Around her, she saw others in the industry with their fantastic properties, huge continental cars and exotic holidays – and her peers aspiring to get them.  
Did she want the same? 
"Those would be definitely within my reach. But I asked myself: Is this what I wanted? What would I do with the money I would be earning?
"I thought it would be really meaningless if it was just for me to gather more into my barns and fill my pockets."
She was getting married. And her priority was to take care of her family. 
Filling in the gaps
Soon after their children came along, her husband was diagnosed with a chronic illness.
"We didn't know whether he was going to die. 
"I was upset as he couldn't help me with a lot of things. Including bringing up the children.
"But after a while, I realised:  You've got to stand on your own. You cannot rely on anyone. 
"I prayed: "Lord, please help me fill in the blanks, because there are many gaps."
"So I knew I had to take care of him and the kids and be brave about it."
They also had to be pragmatic. Her husband was too ill to work then. 
They agreed to live in an HDB flat. 
Looking after the children meant cutting down on her work, though at times she still worked day and night five-and-a-half days a week. She also served as a musician at church. 
"I made sure I spent time with the children, cooking for them, reading the Bible with them, praying with them." And teaching them Christian values.
She also counselled them not to drink or smoke. "Everyone has different standards. These are mine." 
"I'm no saint. I'm impatient and far from perfect. But I knew that the right thing to do was to bring up my children in the fear of the Lord, and for them to have a personal relationship with Him. Not just an outward religiosity which won't grow into anything.
"I prayed: 'Lord, please help me fill in the blanks, because there are many gaps.'"
Blind to colour and class 
Eventually Germaine decided to open her own clinic.  She found an HDB shophouse. The takeover fee – which can cost up to a few hundred thousand dollars, depending on location – was cheap. It was in a rough neighbourhood.
"No one wanted the shophouse because it was grotty and had low human traffic. And you could smell pig's stomach boiling from a nearby coffee shop." 
She air-conditioned the clinic and furnished it nicely.
"The place has seen us through 30 years and provided jobs for my nurses. God has blessed it." 
"At first, none of the residents dared to come in, until they found out how reasonable my fees are. I've been taking care of them since.
"Now business is non-stop. The place has seen us through 30 years and provided jobs for my nurses. God has blessed it." 
Being in that neighbourhood "was good exposure" for her kids who were attending top schools. She also discovered how resilient they were in adapting to a new environment. 
She had tried putting them in boarding school, but they would cry each time she dropped them off. Their grades plummeted from As to Fs. 
Her family lived in a small flat above the clinic.
"When the kids came back from school, they would often have to step over a drunk passed out on our doorstep. Sometimes, we'd see a madman screaming, yelling, gesticulating. Or there would be a big pool of blood after a big fight at the coffee shop."  
 "You can learn fishing from them, but don't bring home the vulgarities."
She taught her kids to be colour blind to a person's skin.
She also taught her kids to be street smart. She would tell them: "You can ride the bicycle around the neighbourhood. But don't carry things from one person to another. Because you don't know what is inside." 
"The kids would hang out with the lao pai kia (old gangsters) who would teach them to fish.
"I told them: 'You can learn fishing from them, but don't bring home the vulgarities.'
"Perhaps that's why my kids are so sociable and get along with everybody from different walks of life. At school, they have so many friends."
These friends invite them to country clubs and bring them to nice restaurants. Many of their parents are prominent businesspeople, including global heads at banks. 
"The word of God is truly the detergent in our lives." 
They went through a period where one child became self-entitled as a teen. He also sampled substances and watched pornography. "However, one classmate challenged him to come clean to me. This classmate, who had earlier been linked to an incident involving a prostitute, had made a complete U-turn in his life." Germaine saw a complete change in her own teen when she encouraged him to attend Bible study. 
"I believe it is so important for us to pray for our children. I believe the Holy Spirit was at work. The word of God is truly the detergent in our lives." 
Learning laboratory
Growing up, Germaine's kids also learnt to share their living space, their toys and their things with others.
"At church, there were a lot of kids from broken homes. Some had mothers who were mistresses. We brought these kids to stay with us on weekends as a way to show them love." It was her service to the Lord.
"Sometimes these kids would come in at midnight hungry. I would feed them and they would sit and talk to my husband and I till quite late."
"It is so important for us to pray for our children."
Her kids never complained or felt that they lacked anything growing up. "Although one asked me: 'Mum, why aren't you sending us for tuition? All our friends have tuition seven days a week.'
"I said: 'This is your childhood. Either you enjoy your childhood, or it will be taken from you.'" 
But in the final sprint to the 'O' Levels, this particular child asked for some tuition to fine-tune his technique even though he was already getting As and helping friends with their homework. "So I sent him for tuition. It worked for one subject.
"For another, he came home saying: 'Mum, it's a waste of time. The kids don't come prepared. I'm the only one who knows what the teacher is talking about.'" He topped his class and has been getting awards and scholarships.
While Germaine didn't believe in tuition for academic subjects, she wanted to give her kids music lessons. "They put up a lot of resistance. And there was a lot of resentment."
"It would be selfish for me to withhold the lessons from someone else."
So she stopped the lessons after two years. 
"I told the Lord: 'If we had continued the lessons, my kids would be able to play instruments for You. But it would be selfish for me to withhold the lessons from someone else.'
So she paid for children of missionaries to have music lessons for three years. 
But the Lord is good. He endowed her children with various talents in art and music – that they've been able to use professionally, despite not having formal training. One of them now composes hymns and songs of worship. 
Eh, is that your maid?
Over the years, when Germaine's husband, who owns his own business, was able to work again, they made enough money to "have made it" as society would say.
"But I still drive a van. I don't live a life of luxury, but I think my three-room flat is very nice."
Off duty, she dresses comfortably in shorts, t-shirts and sandals – the contrast from the mums at her children's schools couldn't be greater. 
"In Primary One, more than one of my kid's classmates have asked: 'Eh, is that your maid?'
"But I'm fine with that. 
"The moms didn't cast me a second glance until they found out what I do for a living. Several of them are now my patients." 
For holidays when her children were young, she took them to Malaysia. "It wasn't that I was being stingy. They didn't understand much at that age. So I told my husband: 'Let's bring them to nice places but keep it simple.'"
When a son didn't do well in his 'A' Levels, she refused to send him abroad. "I didn't want to give him the privilege of going on a paid holiday. I did not for one moment want to save my own face by sending him abroad. 
"I told him: 'You make your choices, you live by your choices.'"
She challenged her son to redo his As. He did. And he did well enough to score a place in the National University of Singapore – "which was closure for him, to show that he could do it".
Predicting five years ago that the economy wasn't going to do well, she had the foresight to advise him to go into healthcare instead of the university course he had qualified for. 
"He loves what he's doing. And he takes his job seriously," she said.
Helping hands
On why she lives simply, even if she can afford to live the high life, Germaine said: "If I didn't teach the kids the value of money, they would have grown up thinking it's easy to come by. And they'll never see the need to fend for themselves."
She has money to spend. But she doesn't splurge. Neither does she scrimp on treats such as good meals and staycations for her family or for herself.
"The best part is having money to fund people, especially during this time of Covid," she said.
"I don't have a soft spot for particular causes. I share where I see the need. Like at church, where there are people with cancer who need nutrition. 
She's been able to maintain her employees' pay during Covid, even providing an allowance for meals and transport .
For one staff who is going through a difficult time at home but hasn't worked long enough to get a raise, her husband suggested using their savings to top up her salary and buy groceries for her each week. 
"I thank the Lord that I can work even though I may grumble at home." 
"They are ordinary children. But the Lord has given them wisdom to know how to plan and make choices."
Why does she keep on helping people? "Because the Lord has blessed me with much." 
"The Lord has also blessed my kids with wisdom and the potential to be very successful." One is on the road to becoming a lawyer. 
Not that she is showing off her children, she said. "They are ordinary children. But it's the Lord who works in them. He's given them wisdom to know how to plan and make choices."
She believes it is because "they honoured the Lord when they were young". 
"Looking back, the time I spent with them has paid off. They hang out with friends who smoke and drink. But they don't give in. Even if they are ridiculed for their faith, they stand firm."
*Name and details withheld at request of interviewee.
---
SALT&LIGHT FAMILY NIGHT: HOW SHOULD WE VIEW AND MANAGE MONEY?
How should Christians view money? How can families teach their children about tithing, giving and saving? Should Christians be rich? How can we master the art of living simply?
 Joining our hosts Carol Loi and Alex Tee to discuss these issues are:
Pastor Benny Ho
Senior Pastor of Faith Community Church in Perth, Western Australia who is also the author of Managing Money God's Way
Dr Tan Lai Yong
Missionary doctor and lecturer at the National University of Singapore who lives simply
Abel Ang
CEO of Advanced MedTech who bucked the trend and chose to live in an HDB flat
Date: Tuesday, November 24, 2020
Time: 8.30pm-10pm
Cost: Free
Register at: https://bit.ly/SLFamilyNight24Nov
IF YOU LIKED THIS STORY, WE THINK YOU'LL ENJOY THE FOLLOWING:
"Do you trust me?" God asked a young missions doctor who was "living like an orphan"
"Singaporeans need to learn to live with mess!": 2017 Singaporean of the Year Dr Goh Wei Leong
If you have enjoyed reading Salt&Light...
We are an independent, non-profit organisation that relies on the generosity of our readers, such as yourself, to continue serving the kingdom. Every dollar donated goes directly back into our editorial coverage.
Would you consider partnering with us in our kingdom work by supporting us financially, either as a one-off donation, or a recurring pledge?
Support Salt&Light