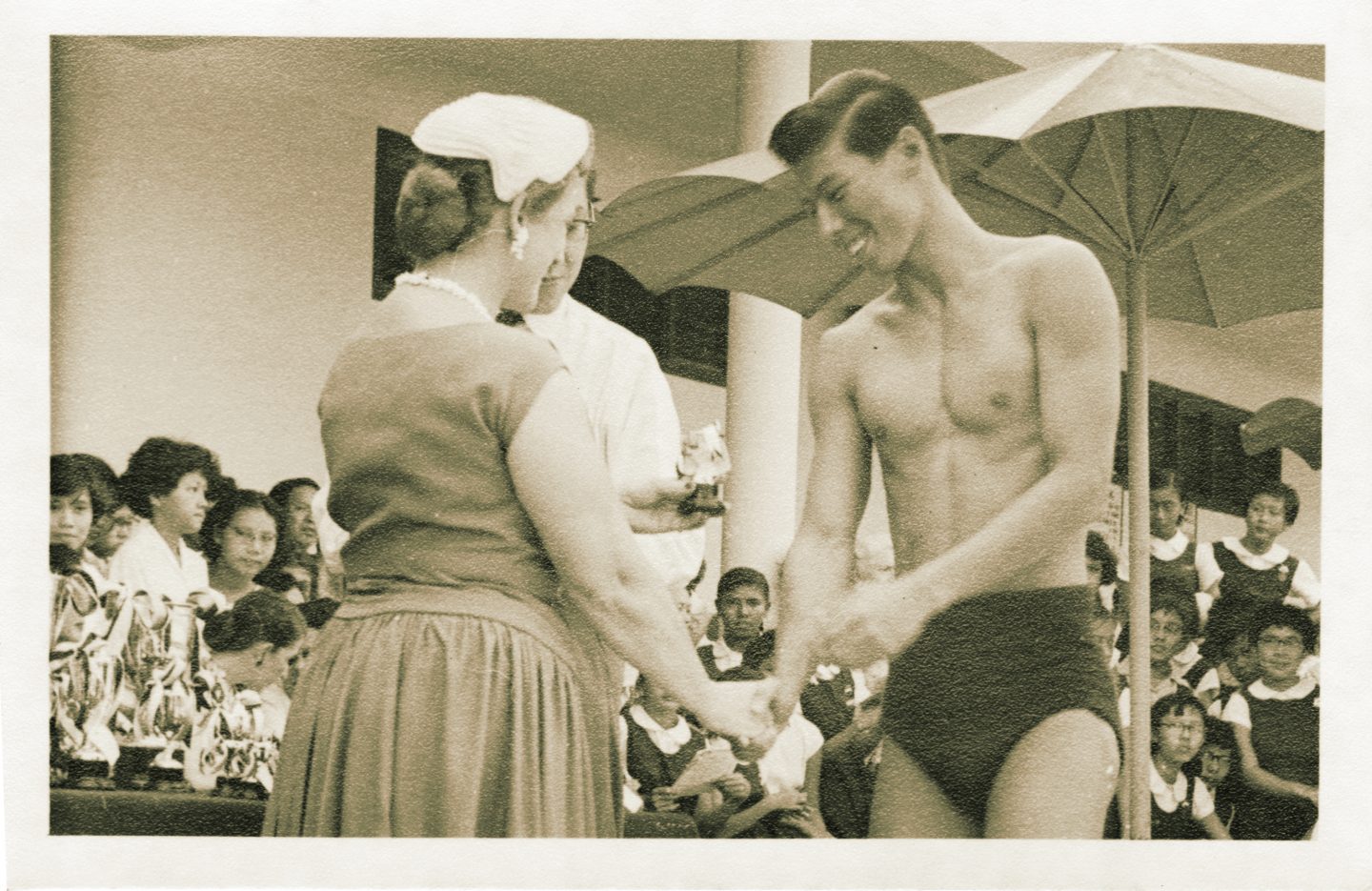 Tan Eng Liang started training for the Melbourne Olympics while at Raffles Institution. All photos courtesy of Tan Eng Liang unless otherwise stated.
In an age when goggles were unheard of, his swim trunks were sewn by his mother, and there were no monetary or endorsement incentives for getting a gold medal, an 18-year-old Tan Eng Liang trained seven days a week to be selected for the Singapore water polo team bound for the 1956 Melbourne Olympics.
"I knew my chances were slim as I was not the best nor the fastest or strongest."
All for the honour of representing his nation. And a pair of proper trunks.
In Tan's corner was his God. "I knew my chances were slim as I was not the best nor the fastest or strongest.
"But I wanted to be selected very much, and God knew."
He was one of 20 or so players vying for 13 places, including reserves. He was the 13th to be chosen.  
God would also guide him through twists and turns to place him firmly on the path to serve the little red dot as a member of Parliament, founding chairman of Urban Renewal Authority (URA), and pioneer of Singapore sports.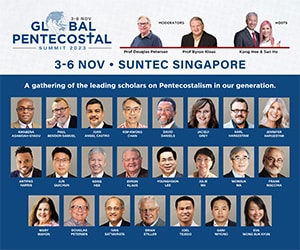 The two people God sent
Tan didn't do well enough to get into medical school, he said, but got into the Science faculty. While preparing for his Honours exam in 1960/1, he had a nervous breakdown from months of stress and pressure "juggling all the training and minimal studying".
"I was overwhelmed by anxiety and exhaustion."
Tan breaks down as he recalls this. "I am so grateful for these two people God sent."
Dr Ho Boon Liat gave him anti-nervous and anti-depression drugs and took him to his home to recuperate. "I wanted to quit. But my Chemistry professor, Prof Kiang Ai Kim, came to see me and encouraged me to sit for my exam. He gave me confidence and told me he believed I could pass."
Tan breaks down as he recalls this. "I am so grateful for these two people God sent."
Three quarters into the exam paper, Tan broke into a cold sweat and had lockjaw. He left the exam hall. The university doctor gave him an injection which calmed his system. The invigilator offered him extra time to complete the paper. But sportsman that Tan was, he declined.
When the results were pinned on the notice board, he started looking for his name, starting from the bottom of the list. His name was right at the top. He had First Class Honours. "How is this possible? I can only attribute this to God."
However, jobs for chemists were hard to come by. While he pursued his Masters degree, Prof Kiang offered him part-time work tutoring third year Chemistry students.
He also suggested Tan apply for the most prestigious scholarship of the day, saying: "What have you got to lose?"
Tan became the region's first Rhodes scholar.
"Getting the Rhodes scholarship was as far-fetched as getting selected for the Olympics, the ultimate of sporting achievement. It was humbling and filled me with gratitude. It changed the course of my life."
The scholarship enabled him to do his PhD at the University of Oxford, which he believes unlocked the doors to his subsequent achievements.
"On hindsight, if I had made it into medicine, I would have become a mediocre doctor, and an average Mr Nice Guy."
Gentleman's code
Tan grew up in a family of prominent sportsmen. His father's brothers, his own brothers, and later, a nephew, have collectively represented Singapore at national level in swimming, water polo and soccer.
Sports gave Tan traits from discipline to determination and commitment to grit.
Sports gave Tan traits from discipline to determination and commitment to grit. They would help him succeed in his career.
His consistency of character and code as a gentleman were also shaped by his upbringing.
From his grandfather and father came Confucian values such as respect, integrity, kindness and industry.
His Tua Gor (eldest aunt) brought his grandmother and the whole family to Christianity. Tan was baptised at St Andrew's Cathedral while in primary school.  
Tan's helpfulness and desire to serve was also influenced by his father, Tan Wee Hong. The elder Tan was a clerk in the Department of Pathology at Singapore General Hospital, and leader of the kampong. 
"He was well-known for being helpful," Tan said. "People who had no phone would come to the house at midnight, saying, 'My children are sick. Can you call an ambulance?'"
Tan's values have shaped the way he leads or contributes to every organisation he has been a part of. "I am usually one of the the longest serving board members in the company," he chuckles. This includes 22 years with United Engineers Ltd.
His Tua Gor (eldest aunt) brought his grandmother and the whole family to Christianity.
With wife Kathryn, he raised their twin daughters and one son with the same values. Despite his achievements, he was not a tiger dad like many parents these days who put excessive pressure on their children to excel in sports.
"I encourage, but if they are not interested, I leave it. Interest is the first requirement; if you force yourself, you won't do well."
Neither did he focus on grades. "I only asked that they do their best."
The younger of the twins, Lynn Tan, helped her father write his biography Simple Beginnings: Building a Life of Integrity, Resilience and Service (published by Graceworks). She now works for The Methodist Church in Singapore (MCS).
While in politics, Tan bucked the trend of top government officials sending their children to Nanyang Kindergarten. Someone said he was silly as PM Lee Kuan Yew wanted everyone to speak Mandarin.
Tan, who was then Senior Minister of State for the Ministry of National Development, decided to send his twin girls to the Christian-based Far Eastern Kindergarten, which was also near home. "I felt that the kindergarten offered a more holistic education with Christian values. Also, we speak English at home, it's so easy."
The shelling
While Tan was Chairman of URA, there were a number of shopping units along Cuppage Road that were open for rental. The government policy was to offer a public tender.
But as the take-up rate was low, he decided to make public the rental rates and allow the units to be taken up on a first come first serve basis.
"I believe in taking ownership and responsibility for my decisions."
"I felt that this was the most practical, efficient way to get the units rented out – how the private sector would manage the situation.
"While I respected policies and rules, I disagreed with some of them. I felt there should be flexibility and efficiency to get a job done."
He had gone against standard protocol. He was called into PM Lee's office, "where grown men literally shiver". And not just because the air-con is always turned down low, and Lee's desk and chair were higher than the two seats for visitors. There, he got a big shelling.
"I believe in taking ownership and responsibility for my decisions. And having the courage to stand by them, even in the face of opposing views.
"Eventually, I stepped down from politics as I felt I could not always agree with the government or party policies."
From chemo to Olympic Chef de Mission
Tan has had several health scares. But with God's help, he wouldn't let his health get in the way of leading Team Singapore to major games as Chef de Mission, which he has done 12 times.
"It would have been very easy to say that I was sick and couldn't make it. And it would be very easy for them to replace me." Such was his sense of responsibility to the team and nation.
At age 68, during a routine medical check up, his wife Kathryn insisted that he get a chest X-ray. He believes that this was at God's prompting.
"It would have been very easy to say that I was sick and couldn't make it."
The X-ray showed a shadow, likely a tumour.
Lying still inside the cylindrical chamber for a PET scan with arms raised for 30 minutes, he felt claustrophobic and panicky and had difficulty breathing. "I almost pressed the button to tell the doctor to let me out."
But then the familiar hymn, God Will Take Care of You, came to mind. "I hummed it and felt calm straight away."
What a Friend We have in Jesus and I Need Thee Every Hour, are other hymns he recalls from his childhood. He listens to or sings them to help keep things in perspective when he is troubled.
The tumour was cancerous. He went for a lung operation in November 2005, followed by six rounds of chemotherapy.
He suffered terrible side effects. But four months later, he was well enough to lead the Singapore contingent as Chef de Mission to the 2006 Commonwealth Games.
It was a poignant moment as he marched into the Melbourne Cricket Ground, with a cap over his bald head. He was able to relive the moment of first representing Singapore at the Olympics 50 years earlier, at the same stadium.
In 2008, people called Tan "crazy" for risking his health in leading Team Singapore to the Beijing Olympic Games shortly after having seven stents put into his coronary artery system.
"I needed to go and finish the work I had begun months before."
Just 10 days before departure, he fell and had a slipped disc. He refused an operation to relieve the pain which was so severe, he couldn't sit or bend.
"I needed to go and finish the work I had begun months before."
A few days before he was due to leave, he had a urinary blockage, which required the use of a catheter. Changing the catheter in a non-sanitised environment of an aeroplane toilet was a big concern. He prayed about it, as he's always done, simply: "Please help me."
His blockage cleared. He didn't need the catheter on the flight or during the trip. "How do you explain this?" he asks.
The 2008 Beijing Olympics was significant as Singapore won her second-ever silver medal, ending her 48-year Olympic medal drought.
Staying purposeful
Today Tan, who turns 83 in June, sits on two public-listed companies, Progen Holdings Ltd (since 1997 – his personal record for sitting on a board) and Tung Lok Restaurants (2000) Ltd. 
He has been vice-president of the Singapore National Olympic Council since he was first elected in 1992.
Tan still goes to bed at 8pm and rises at 4.30am to exercise.
He believes in maintaining his health so that he can continue to live by the quote often attributed to John Wesley: "Do all the good you can, by all the means you can, in all the ways you can, in all the places you can, at all the times you can, to all the people you can, as long as ever you can."
"I had to work on my own greed": YTL's Tan Sri Francis Yeoh on breaking the grip of Mammon
"It's important to have a conscience": Deputy Minister Hannah Yeoh on being in government
If you have enjoyed reading Salt&Light...
We are an independent, non-profit organisation that relies on the generosity of our readers, such as yourself, to continue serving the kingdom. Every dollar donated goes directly back into our editorial coverage.
Would you consider partnering with us in our kingdom work by supporting us financially, either as a one-off donation, or a recurring pledge?
Support Salt&Light