Day 17: Friend of God
A LoveSingapore 40.Day prayer and fast devotional, following 2020's theme of In the Long Run – A Journey Through the Book of Hebrews.
LoveSingapore // July 17, 2020, 12:01 am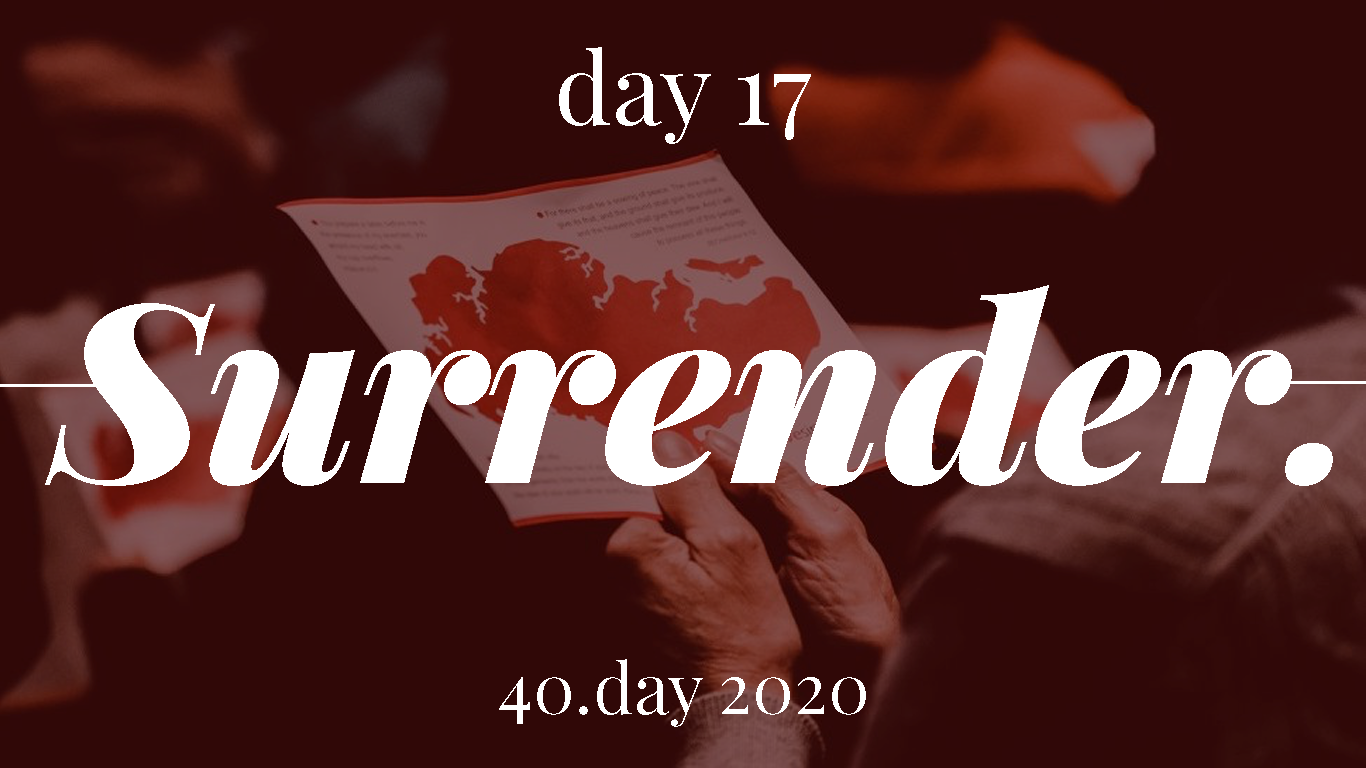 40.Day 2020
Bible reading for 40.DAY 2020 | July 17: Hebrews 11:17-19
---
God promised Abraham the world: A great name, a great offspring, a great nation, a great blessing to all peoples (Genesis 12:1–3; Romans 4:13).
After many years of wandering, waiting, and aging, and despite his wife's barren womb, God miraculously gave them a son. But then, for no apparent reason, God commanded Abraham to sacrifice Isaac.
That didn't make sense. Isaac was the child of promise. Through him, Abraham was to father a great nation, a long line of prophets, priests, and kings, and believers from every people on earth. He had given up his past to obey God's call. And now, God is asking him to surrender his future as well! (William Lane) 
Abraham valued God's approval more than all His gifts and promises. And God called him 'friend'.
Abraham turned pale. Not only would he lose his son, but God appeared to be a liar. He had said, 'In Isaac shall be thy seed,' but now he said, 'Kill Isaac.' Who would not hate a God so cruel and contradictory? (Luther)
But Abraham loved God with all his heart. And God called him 'Friend' (Isaiah 41:8; 2 Chronicles 20:7; James 2:23). Abraham valued God's approval more than all his gifts and promises. And yet, he never doubted the divine promise. He had fathered Isaac by faith in the first place. And now he believed that God would raise his son from the ashes, if need be.
With unquenchable faith in the character of God, Abraham clings to the promise. With unquestioning obedience to the will of God, Abraham raises the knife. Just then the Angel cries, Abraham, Abraham! (Genesis 22:11). All creation breathes a sigh of relief. God provides a ram to die in Isaac's place and reconfirms his promise to Abraham. Two thousand years later, God's own Son would die to fulfill that promise (Romans 15:3, Galatians 3:13-14).
See how divine majesty is at hand in the hour of death. We say, 'In the midst of life we die.' God answers, 'Nay, in the midst of death we live.'  (Martin Luther).
Like Abraham, the readers of Hebrews are being tested, though not so severely. They have suffered disgrace, dispossession, and disappointment. Will they imitate Abraham's faith? Or will they succumb to doubt, discouragement, and despair? They must choose. And so must we.
Prayer Track
•  God the Promise-Keeper is faithful. Abraham the God-seeker is faithful. Will we be found faithful? In good times and bad, will we lay our all on the altar of sacrifice? Will we cling to God who gives new life in the shadow of death, and bright hope for the future in the dead of night? Will we give up our past for an unknown future? Will we trust and obey? Look within. Look up. Talk with God. We never can prove the delights of his love until all on the altar we lay (John Sammis). 
•  God called him Abraham, my friend (Isaiah 41:8). The word "friend" here means one who loves God. It's easy to sing, I am a friend of God, he calls me friend. But are we truly God's friends? Do we love the Giver more than his gifts, as Abraham did? Our sons and daughters are gifts from the Lord (Psalm 127:3). Would we surrender them to serve God's global mission the moment he asks?
Today, if you hear God's voice, do not harden your heart. Pray: Lord, I am willing. I relinquish my rights. My sons and daughters belong to you. Thank you for the privilege of parenting them from the womb. Today, I surrender them to you. They are the sum of my life-long wishes, hopes, and dreams. May they be your life-long friends. May they shine for you wherever they go. May they be more impressed with your greatness than with the challenges they face. May they honour you by volunteering their own sons and daughters for your mission to the ends of the earth. 
•  God's command to kill Isaac didn't make sense. At face value, Covid-19 doesn't make sense. Like Abraham, we are stunned. Like Habbakuk, we are baffled (Habakkuk 1:5).
Pray: Lord, for decades, we have been yearning and praying for revival: A life changed, a church revived, a nation transformed, a world evangelised. For years, we have been pleading. We have heard of your fame. We stand in awe of your deeds. Repeat them in our day. In our time make them known. In wrath remember mercy (Habakkuk 3:2). For 2020 and beyond, we have been dreaming your dreams in our hearts. Your Kingdom purpose. Your heavenly blueprint. Your strategic direction. Your desired outcome. And now, Covid-19! Somehow this feels like Moriah. Kill Isaac. Dreams are dashed. Plans are on hold. Services are suspended. Sanctuaries are empty. Sheep are scattered. It doesn't make sense. How many Isaacs must go? How long, O Lord? Hear our lament. We need your grace to get through this trial. Grant us the faith of Abraham: Unquenchable faith in your character. Unconquerable hope in your promise. Unquestioning obedience to your will. With Abraham, we confess: Yahweh Jireh. The Lord Sees. The Lord will Provide (Genesis 22:14).
With Luther, we declare: In the midst of death we live.
---
Follow Salt&Light on Telegram, Facebook or Instagram for more of LoveSingapore's daily devotions until August 8, 2020.
From corporate banking to working with the needy and vulnerable: Junie Foo on the privilege of sacrifice
"We need other dads": A WFH father of baby and tot on managing dad guilt
If you have enjoyed reading Salt&Light...
We are an independent, non-profit organisation that relies on the generosity of our readers, such as yourself, to continue serving the kingdom. Every dollar donated goes directly back into our editorial coverage.
Would you consider partnering with us in our kingdom work by supporting us financially, either as a one-off donation, or a recurring pledge?
Support Salt&Light