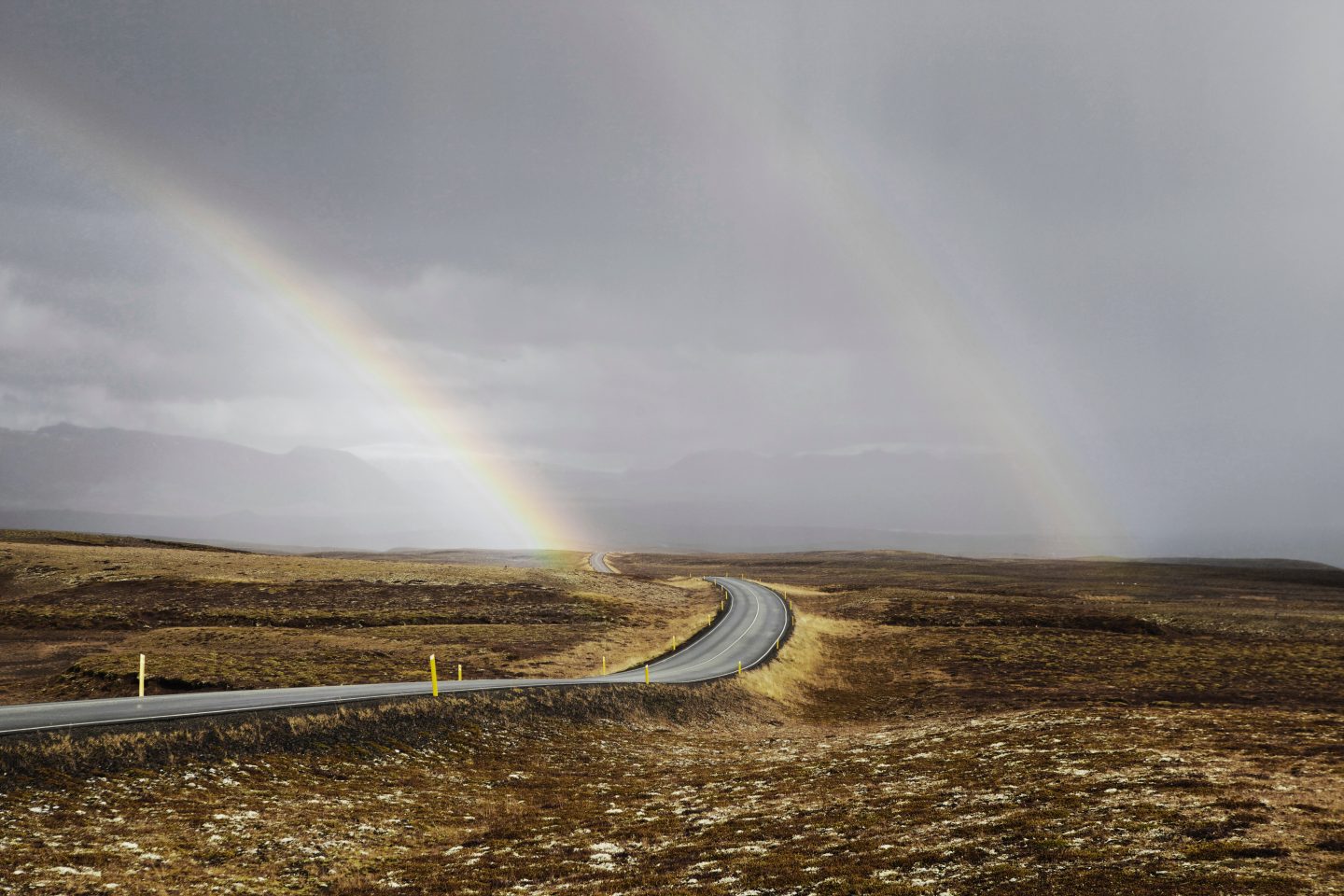 Photo by Kalle Kortelainen on Unsplash
I listened absently until the phrase "liminal space" came up.
The reference was to Gideon, and the suggestion was made that not just his story, but the entire book of Judges was about transition. 
The preacher spoke of "liminal space" as being from the Latin root limens meaning "threshold", but that it's not like "a line we just cross over and that's it".
In lived-out life, this "threshold" is essentially a move from one identity to another, and is more like negotiating an uncertain space and time.
The idea sat with me, and I searched for a more comprehensive definition of "liminal space", discovering from one source that it is "the time between the 'what was' and the 'next'. It is a place of transition, waiting, and not knowing.
"Liminal space is where all transformation takes place, if we learn to wait and let it form us." 
Put that into pulpit-speak, and it translates as: Transformation takes place if we learn to wait and let God form us.
Transformation takes place if we learn to wait and let God form us.
That's inconvenient but an important part of our journey, the preacher expounded, pointedly adding: "It's a period of preparation."
That's how it happened for Gideon. He became who God wanted him to be because he allowed God to prepare him.
The implication: As for Gideon, so it is for me.
The hope is that my liminal space will lead me to realise I am who God says I am.
Zero to hero?
When the Bible introduces Gideon, the Israelites are insignificant and inadequate.
Judges 6:1-10 gives the context: The Israelites were hounded and hunted by the Midianites. Their crops were destroyed. Their livestock was given no chance to survive. They couldn't live with any sense of security in their own land even though it was said to be "Promised".
For all the hard-heartedness leading to their humiliation, at least they recognised their insufficiency and turned their posture into one of humility before God. "Israel was brought very low … and cried out for help to the Lord." (Judges 6:6)
Fear of the Midianites gripped even our forthcoming hero. Gideon was threshing wheat in a winepress surreptitiously when the angel of the Lord appeared and called him a "mighty man of valour" (Judges 6:12).
The preacher said: "It was not a statement of present reality but of future possibility" – one which God Himself would fulfil.
But Gideon hedged: "My clan is the weakest … I am the least in my father's house" (Judges 6:15).
With a sure hand, God shattered the myth that He works along the mainstream and only through majorities. Patiently, He affirmed His call on Gideon's life and gave His assurance not just once, but three times:
"The Lord is with you" (Judges 6:12)
"Go in this might of yours … do I not send you?" (Judges 6:14)
"I will be with you" (Judges 6:16)
Gideon was not convinced, and asked for a sign (Judges 6:17-24). God's amazing response was: "I will wait until you return." (Judges 6:18 NIV)
The courage of conviction
Through the week and beyond, the preacher's voice resounded in my spirit: "When God is preparing us for His purpose, He is exceedingly patient."  
When God is preparing us for His purpose, He is exceedingly patient.
Having chronicled Gideon's journey, the preacher also asked: "Why was all this (preparation) necessary?"
The reason given was uncomfortable: Beyond the "liminal space", there's a test awaiting.
Gideon's was a test of life and death (Judges 6:25-26). God would ask him to go against the dominant religion of the day (Baal worship) and against his father.
He obeyed ­– even if in the dark of the night – because, for all intents and purposes, Gideon had come to the place of decision.
The preacher went on to say: "The call to Christian service is not to safety and security but to courage and commitment."
If all – not just some – to Jesus I surrender, then taking up my cross (Luke 9:23) and sharing in Christ's suffering (Philippians 3:10) means, perhaps, that all of my earthly life would be different seasons of "liminal space".
His closing word was a warning not to test God as Gideon did (Judges 6:36-40): "In testing God we are saying, 'God You cannot be trusted.'
"When we look for these external fleeces we tend to look outside rather than inside, the inner witness.
"Forge an intimacy in the deepest part of our heart," the preacher encouraged, and "when He speaks, we know – even if it's an assignment for which we need to risk our lives."
Reflection and Discussion
What liminal space are you navigating today? What are the promises that you are holding on to at this time?
Do you say: "Jesus, I surrender some" or is it, "Jesus, I surrender all"?
Is there someone whom you can encourage with this truth today? Spend a few minutes to lift that person up in prayer.
If you have enjoyed reading Salt&Light...
We are an independent, non-profit organisation that relies on the generosity of our readers, such as yourself, to continue serving the kingdom. Every dollar donated goes directly back into our editorial coverage.
Would you consider partnering with us in our kingdom work by supporting us financially, either as a one-off donation, or a recurring pledge?
Support Salt&Light