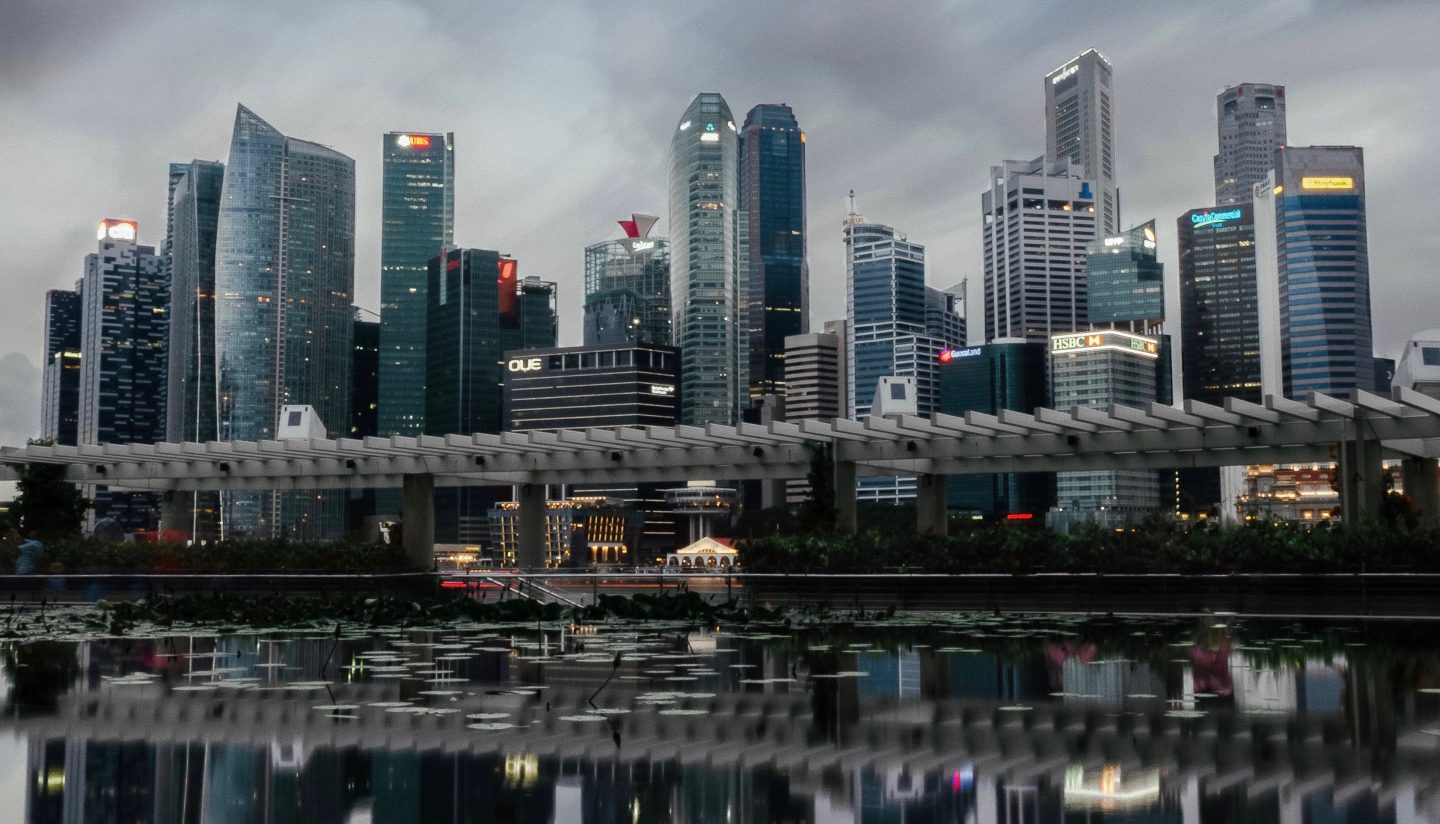 Photo by Shounen21 on Unsplash
Work and worship. Sacred and secular.
More calls have been made in the last several years for the walls between Church and marketplace to be broken down. 
At the third annual Grace at Work Marketplace Conference this year, Pastor Edmund Chan, founder of the Global Alliance of Intentional Disciple Making Churches, shared that God is calling for the Church to "rise up in her destiny and in her calling to make a difference in societal transformation in the marketplace".
For those with colleagues interested in the faith, there is now an Alpha group near you to continue the discussion.
Many have gone on to start their marketplace groups right where they work.
The [email protected] marketplace group has been meeting faithfully for nearly a decade in Raffles Place. Their recent lunchtime talk was fully subscribed a week before registration closed and saw a gathering of 220 people from the vicinity.
These developments bear out an earlier word commonly attributed to the late Billy Graham: "I believe that one of the next great moves of God is going to be through the believers in the workplace."
Still, sharing Christ at work can be a delicate task.
Speaking up at work
Despite working alongside colleagues day in and out or even year in and out, talking about faith matters may cause the heart to skip a beat.
Nelson Tan, Senior Finance Controller in a global IT firm, initially relied on his Christian actions to speak louder than his words. That strategy, however failed him. 
"Even though the victory is in the Lord's hands, we are in battle and not in a comfort zone."   
"To show the Christ in me, I tried to do many righteous and right things. I thought from all that, people will naturally know that I am a Christian. But one day when a non-Christian found out that I was a Christian, she expressed surprise and said, 'Oh, I didn't know that you were a Christian.'
"That saddened me a lot. You think you are shining your light for Christ, but at the end of the day, people don't even know this.
"That paradigm shift came when I realised I had to put myself out there as a Christian; to be judged by people is not necessarily a bad thing. At least people are watching you. When people do not even care if you are doing right or wrong, then you do not have a chance to bring your testimony to the workplace.
"From that point on, whatever opportunity I have, I will let people know that I am a Christian up front, appropriately. I rather be judged as a Christian than for someone to think that I am not a Christian at all." 
Battle zone, not comfort zone
A three-year work stint in California, USA, also proved to be eye-opening for Tan.
"I saw many activist groups campaigning for different causes. It opened my eyes to know how strong these forces can be. It reminded me that it is a privilege to serve and to participate in His calling.
"If you sit back and think that everything is going to be fine, it is not. Some MNCs are getting hostile to having faith brought to the workplace. It is not going to be easy, but we are called to be salt and light at the workplace. Even though the victory is in the Lord's hand, we are in battle and not in comfort zone."   
Starting a group where you are
Since then, Tan has gone on to lead a group called Marketplace Transformation @ Changi. For the last three years, others have come alongside to plough with him.
"We want to encourage Christian lawyers not to live fragmented Christian lives, which may mean that the salt will lose its savour."
"You empower different people; they are more than happy and willing to do."
Christine Cheah, one of the founding members of the [email protected] marketplace group, shares how she started: "It begins with a desire to want to make our lives count. Find two or three like-minded Christians, commit to meet and pray, and then the Lord will direct the next step."
At the Law Christian Fellowship (LCF), besides having regular meetings, senior lawyers also provide mentorship.
"We want to encourage Christian lawyers not to live fragmented Christian lives, which may mean that the salt will lose its savour. It would actually be encouraging for them to be part of a community and that's what this is about," explains Gregory Vijayendran, Chairman of LCF.
If all that seems daunting, B-L-E-S-S may help you take that first step.
Tan shares: "I always believe that we need to B-L-E-S-S the workplace. Begin with a prayer, start listening to people, eat with them, serve them before you share. Once you have all this in place, sharing with them is much easier.
"I believe in divine appointment. God uses people like you and me. You don't need to be in a high position. Most importantly, we need to start praying about it. The Lord will provide, He will open doors."
If you have enjoyed reading Salt&Light...
We are an independent, non-profit organisation that relies on the generosity of our readers, such as yourself, to continue serving the kingdom. Every dollar donated goes directly back into our editorial coverage.
Would you consider partnering with us in our kingdom work by supporting us financially, either as a one-off donation, or a recurring pledge?
Support Salt&Light