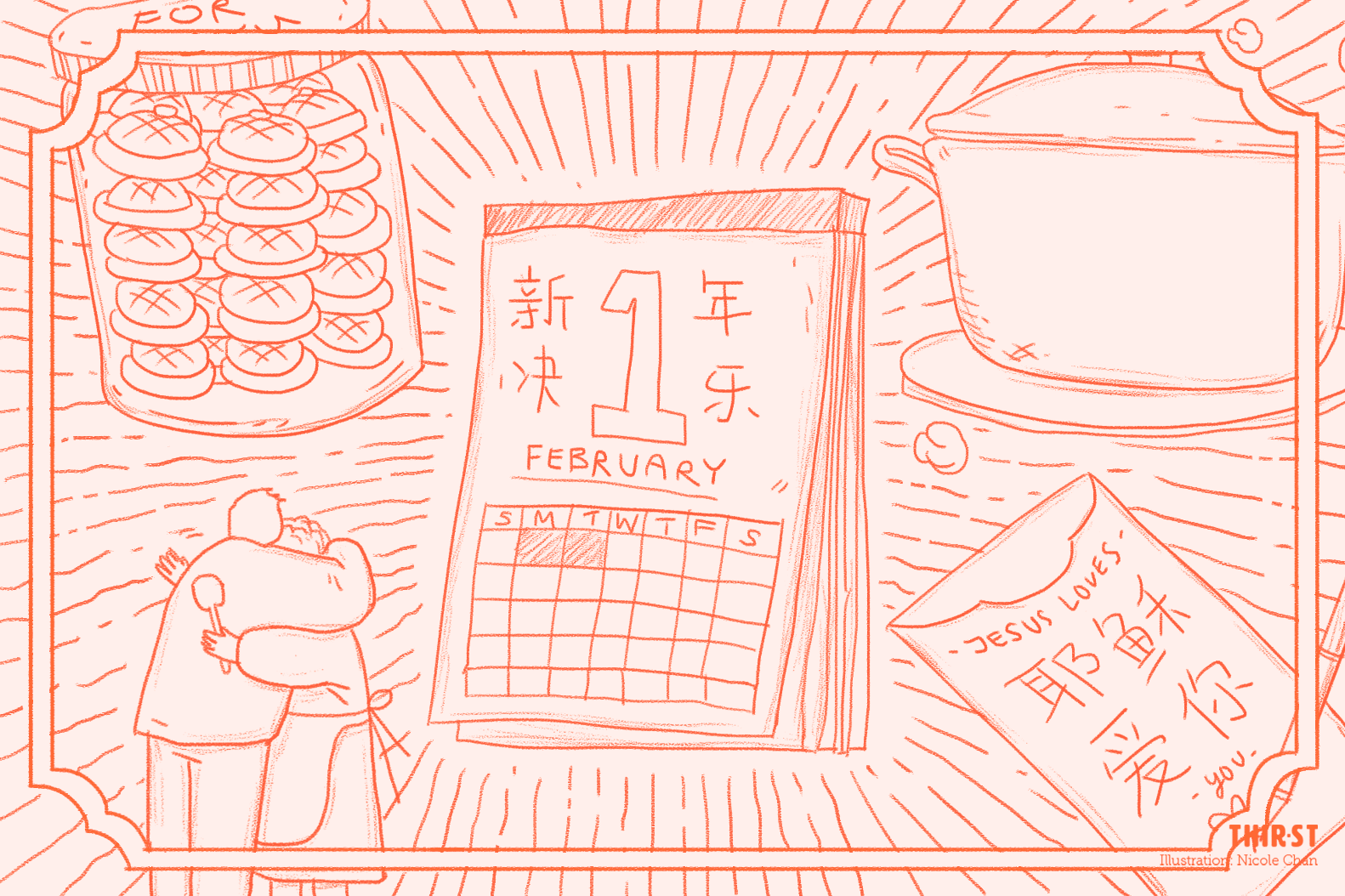 Photo by Nicole Chan/Thirst.
I must confess that I'm not a big fan of Chinese New Year (CNY).
It generally feels a bit too superficial for my liking (too many big parties with some people I'm not particularly close to and only see once a year). But does it really have to be like this?
How can we be more intentional about showing love to our family and friends through the five love languages this CNY?
Instead of just treating CNY as something we have to do for the sake of tradition, I wonder: How can we be more intentional about showing love to our family and friends this season?
As I was thinking of how we can do this through the five love languages, I also asked my friends what makes them feel most loved during Chinese New Year. 
While there were a variety of answers, there was one thing almost all the responses had in common – food!
I believe we can all agree that food should be a love language by itself.
But since it isn't officially one of them, here are five ways food can be incorporated into these respective love languages to show our appreciation to those around us.
1. Quality time
Aside from taking Instagram-worthy pictures of the delicious spread, why not ditch the phones for a few hours and try to maximise the time you have with your family, especially during reunion dinner?
Even when meeting relatives whom we aren't very close to, we can strive to reach out and have quality conversations with them.
CNY is a rare short break from our usual routine – perfect for catching up with loved ones whom we might have neglected due to our busy schedules.
Even when meeting relatives whom we aren't very close to, we can strive to reach out and have quality conversations with them, learning to make our time together count for something.
Also, if you know of people who might be living alone or don't have anyone to celebrate the season with, why not make it a point to visit or invite them over?
Let's aim to show others the warmth of God's love this CNY!
2. Words of affirmation
Sometimes we get distracted with eating and forget to thank the people who prepared the food. But it wouldn't hurt to just slow down a little and take a minute to appreciate them — even if it's just thanking them while we say grace!
Food aside, we can also be more intentional and sincere when exchanging greetings. Instead of doing it out of tradition, how about personalising words of blessing for the different recipients?
Personally, I love seeing little prayer notes written for me on angbao packets I receive. It's heartwarming when I know people put in effort to think of something meaningful!
Finally, we can learn to be a bit more mindful of our words when we meet each other.
Nobody likes to hear hurtful comments like "you put on weight!", "why you still haven't grown taller" or "your brother is more handsome than you".
If it's not good, it could also be a source of insecurity for them. Don't say unnecessary things that will hurt others' feelings. Instead of harping on the bad, let's focus on the good.
Speak to build up, not tear down!
A word fitly spoken is like apples of gold in settings of silver. (Proverbs 25:11 NKJV) 
3. Gifts
While everyone loves receiving angbaos, the next best thing to receive at Chinese New Year is undoubtedly food. After all, food really is the best part of the festivities!
Even if you are too young to be giving red packets, why not bring food to your relatives/friends' houses when you go visiting?
A little extra thoughtfulness in remembering someone's favourite snacks is always well-appreciated.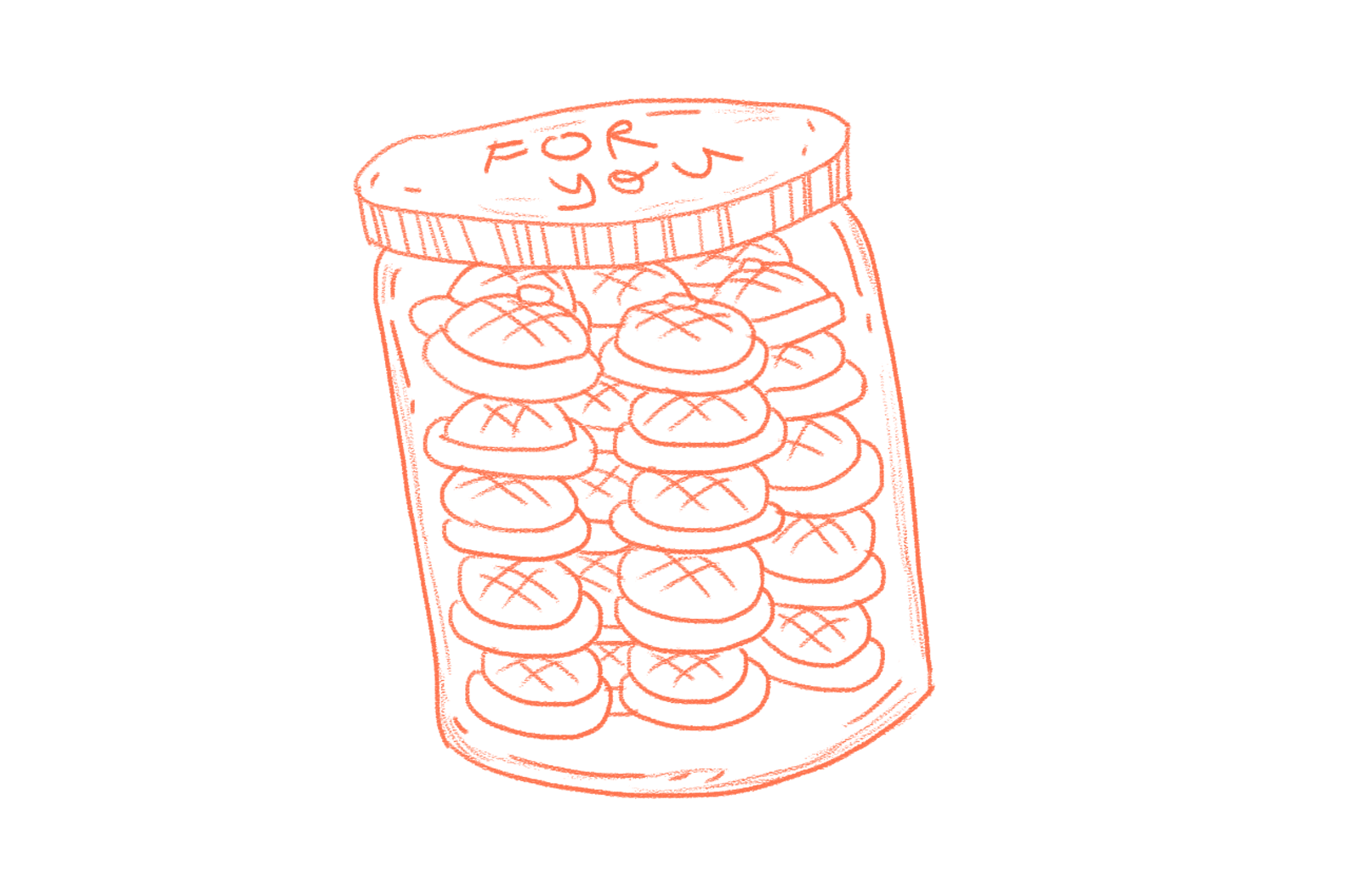 You will be enriched in every way so that you can be generous on every occasion, and through us your generosity will result in thanksgiving to God. (2 Corinthians 9:11)
As we have been blessed, we can in turn bless others with our generosity.
The snack table is the gift that keeps giving. So, let's keep it well-stocked!
4. Acts of service
This is the love language that goes by the motto "actions speak louder than words". 
Many of my friends say that they feel especially loved when people cook their favourite dishes for them. Traditionally, this role is taken on by our grandparents/parents who whip up a feast every year as an expression of love for us.
Unfortunately, cooking also comes with the dreaded aftermath of cleaning up.
If we can't be the ones slaving behind the stove, we can at least help with the washing up to show our appreciation!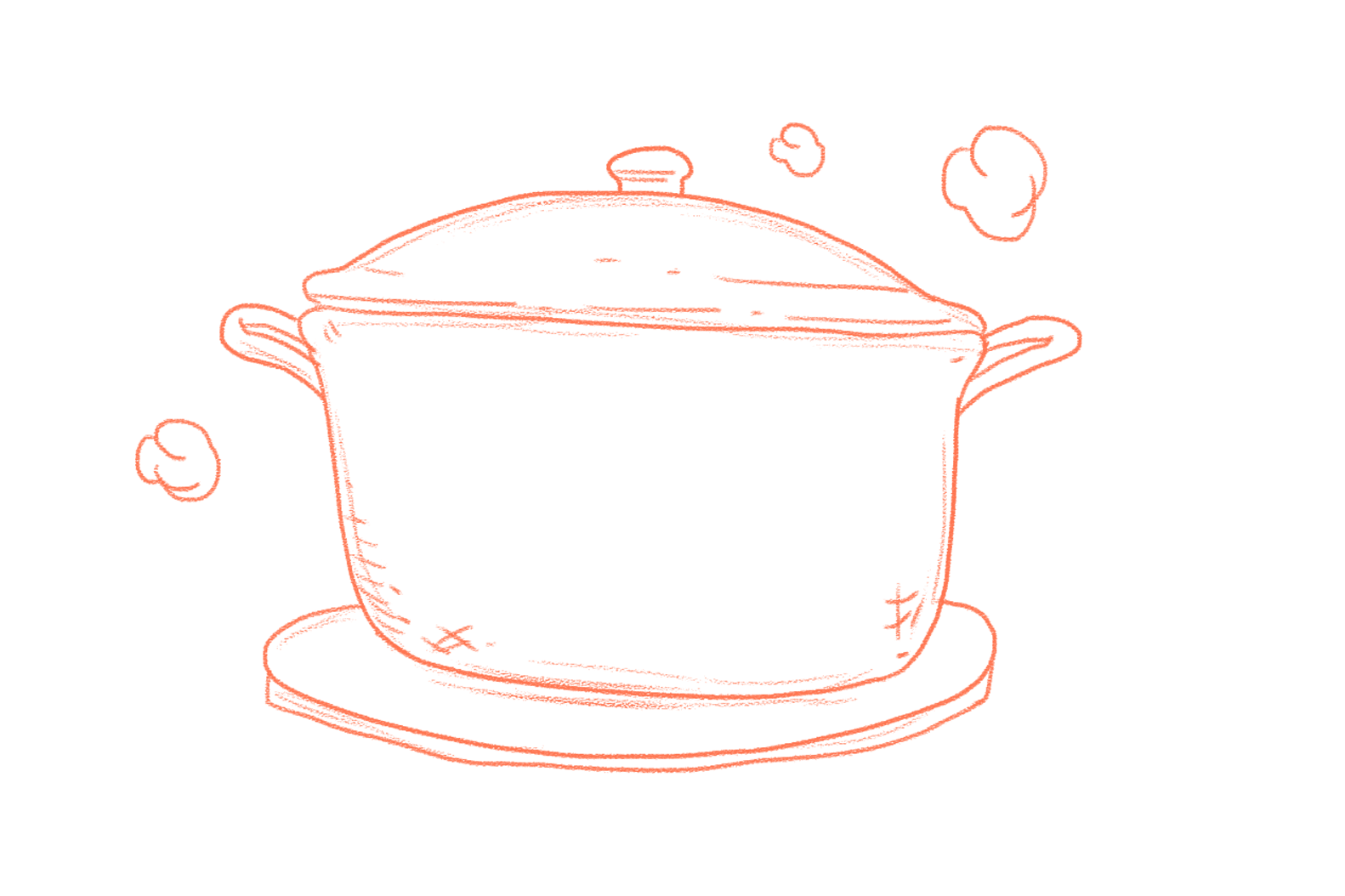 This CNY, be the first to serve someone their favourite food at the dinner table.
5. Physical touch
When's the last time you hugged the chefs in your family to thank them for the delicious food they lovingly prepared?
Don't hesitate to show your affection to loved ones. Seize such moments while we still have them.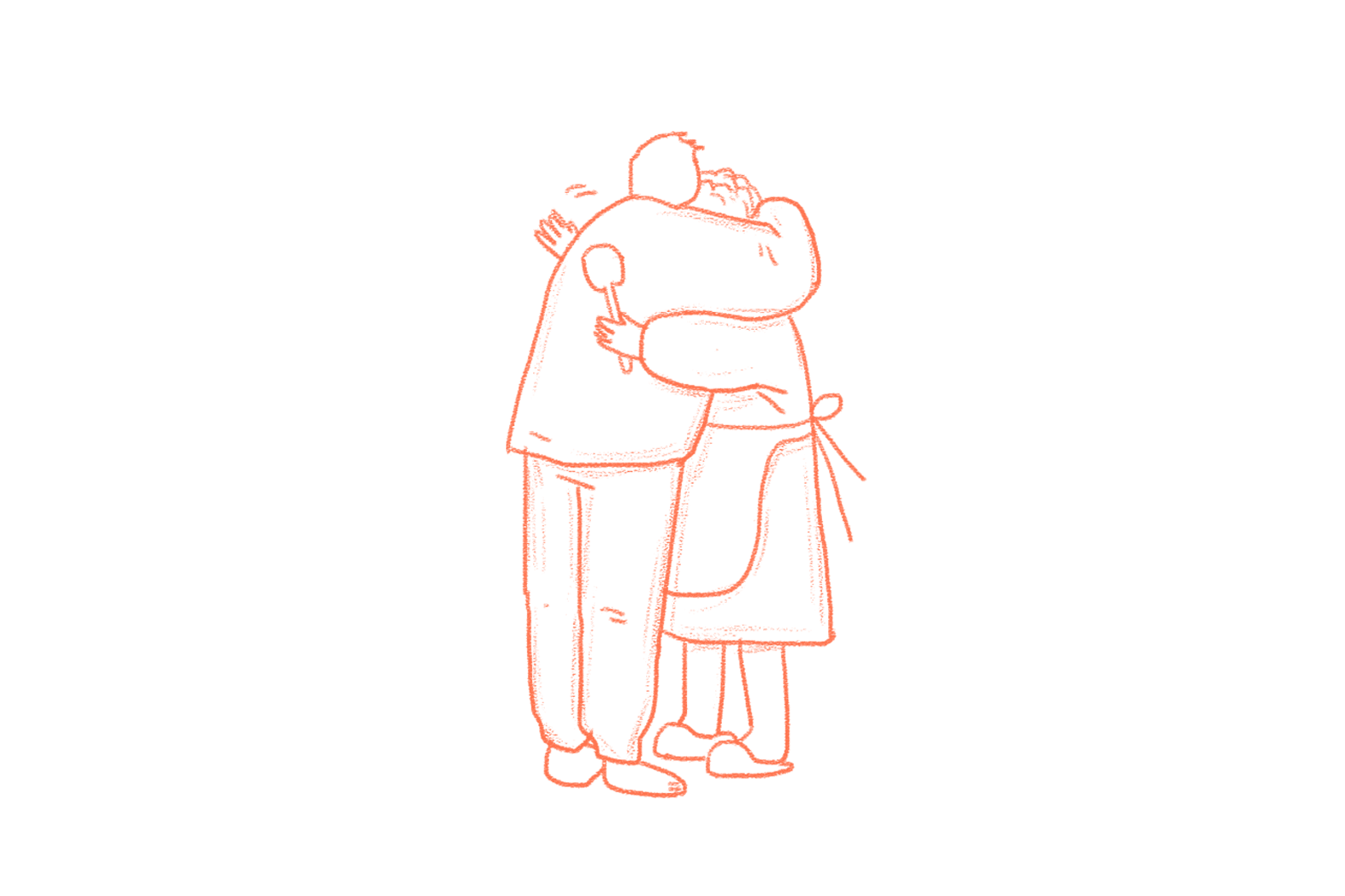 Even as we feast this season, let's not forget how God first demonstrated His love for us through the love language of food when He graciously gave us the Bread of Life!
Jokes aside, Jesus is our best and most essential kind of food – we certainly can't do without Him for our spiritual nourishment.
In turn, let's use food to be more intentional in showing our love and appreciation for others this season.
We love because He first loved us. (1 John 4:19)
Have a Blessed Chinese New Year!
---
This story was first published in Thir.st and is republished with permission.
---
FOR MORE STORIES:
What if parents use ang baos and reunion dinner to share about God?
"Even through Covid, God showed He can make miracles!": Chinatown shop that shot to popularity for Christian decorations
If you have enjoyed reading Salt&Light...
We are an independent, non-profit organisation that relies on the generosity of our readers, such as yourself, to continue serving the kingdom. Every dollar donated goes directly back into our editorial coverage.
Would you consider partnering with us in our kingdom work by supporting us financially, either as a one-off donation, or a recurring pledge?
Support Salt&Light