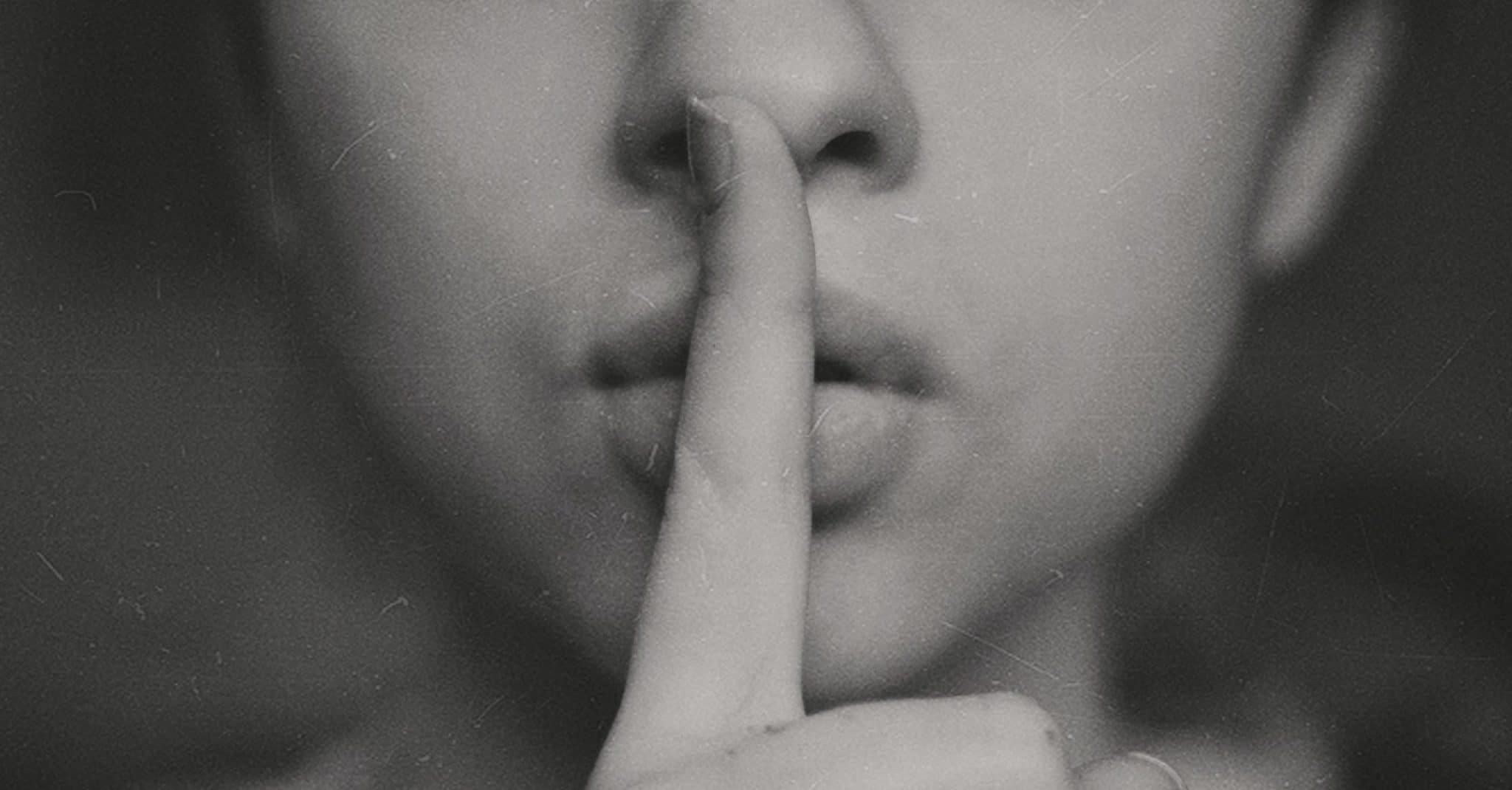 Going on a silent spiritual retreat helped the author reflect on what she needed to subtract from her life to break the tailspin of anxiety and fear. Photo by Kristina Flour on Unsplash.
I struggle to write. 
There. I've written it. My secret shame – and possibly professional hara-kiri in admitting this. 
And yet I'm perfectly at ease when helping other writers refine their words. I'm like the proud mum who cheers from the side lines when her children go on to win awards – some international, too.
And yet, I fight to put together my own words into a coherent, meaningful story.
The anxiety and fear of writing deepened when the scar of an emotional wound split open last year.
I stopped exploring and photographing wild and hidden nooks in Singapore that played a big role in my healing from an earlier trauma. Nature was a power bank that could have recharged my low energy and even lower mood.
"Ask the Holy Spirit to reveal to you, 'What can I let go of? Can I replace it with something else?'"
Even when my Apple Watch prompted me several times a day to breathe or stand, I wouldn't leave my laptop, afraid that I wouldn't make my deadlines.
In bed at night, anxiety over partially-written stories and fast looming deadlines would continue percolating in my head – stewing alongside a number of ruminations. I was a master multi-tasker when it came to worrying. 
Soon I was on a tailspin – groggy and grumpy from the lack of sleep. It became more difficult to focus.
Then I showed up at a hard-to-score interview feeling like a zombie. In the same week, I fell asleep – and snored – at 8pm during a Zoom Bible study session. No one thought of muting my microphone. 
I was desperate for a holiday. But in the age of Covid travel, I wouldn't have had the bandwidth to work out the schedule of PCR tests, quarantine procedures, and proof of vaccination on top of the usual stressors of a journey.
Hitting the pause button
Then last September, I was blessed with a literal Pause.
Pause, the name of a (mostly silent) spiritual retreat, gave me three days and two nights of time and space alone with myself and God at a local hotel in the northern part of Singapore. The opportunity for the burnt out to stop and be still, to find refreshment and to be recharged, was organised by Rere Retreat Planners. 
On the first afternoon, I slept for three hours.
On the second day, the programme called for savouring, through the five senses, God's creativity in nature. I did 20,000 steps around the reservoir and green spaces near the hotel.
In between, there were exercises on subtraction.  
It was about spring cleaning my head and heart space of accumulated worries and wounds that "did not spark joy".
"Something had to be put aside for you to be here," the kindly retreat director Alfred Quah from One Path Ministry said to me over Zoom. 
"Ask the Holy Spirit to reveal to you: What can I let go of – whether for a period of time or totally? Can I replace it with something else? What can I prioritise as less important?" he suggested during our first of two half-hour sessions.
Besides getting rid of physical clutter (still on my to-do list!) it was also about spring cleaning my head and heart space of accumulated worries and wounds that "did not spark joy" (to borrow a line from Japanese tidying guru Marie Kondo). It was about replacing anxiety with thoughts that sparked the joy of the Lord.
Like peeling away the layers of an onion, the Holy Spirit would reveal to me areas I needed to declutter: 
1. Digital fluff
As part of the retreat programme, I switched off and locked away my mobile phone in the room safe.
I was not to use it to connect with loved ones for the whole retreat (or for at least 24 hours).
But the programme called for the use of mobile devices to watch prescribed YouTube videos of worship. In the process, I accidentally glanced at two incoming WhatsApp messages and was instantly stressed by having to make a decision – to ignore them, delete them, or respond to them later.
Into the digital bin has gone special interest chat groups that have hundreds of messages coming in a day. 
Two messages may seem like mere fluff. But it made me think about the cumulative toll of messages that flood in through a number of communication apps, social media platforms, and email accounts. Even with the phone on silent and chat groups muted. I tried tallying how many messages I get over WhatsApp a day and gave up after counting more than 30 active conversations with individuals and 20 active group chats. 
No wonder it was so difficult to give full attention to any task at hand, when distracted by the buzz of the mobile phone and hence small decisions several times an hour.
So into the digital bin has gone not-so-relevant special interest chat groups that have hundreds of messages coming in a day. 
I've resolved to try ("try" being the operative word) to only look at social media or check my phone at set times of the day – or at least after I've completed a certain task. 
I've also attempted to cut down on my screen time outside working hours, such as reading a physical (instead of digital) copy of the Bible, or resting my eyes by listening to audio versions of devotions. 
2. The unhelpful critic 
Next on the list was tackling the unhelpful critic that fills the mind with unending chatter. Some call it lies the devil tells: "You cannot even write a single sentence." "What gives you the right to talk about your pain? Other people have experienced worse pain than yours." 
Alfred reminded me to discard those thoughts and fill my mind instead with "Whatever is true, whatever is noble, whatever is right, whatever is pure, whatever is lovely, whatever is admirable – if anything is excellent or praiseworthy – think about such things." (Philippians 4:8)
I would go on to build up a bank of Bible verses that deal with guilt and shame – and to recall and pray over them when anxiety strikes until I feel calmer.
Alfred also suggested a breathing exercise: Thinking about the first half of a verse (for example, "The Lord is my shepherd") while breathing in slowly. And then meditating on the second part of the verse ("I shall not want" Psalm 23:1) on the slow exhale. 
Clearing out the earworms of negativity has helped me hear more clearly what God is prompting me to write.
The Holy Spirit also led me to recall a technique that had helped overcome an earlier episode of writer's constipation that had affected me for a few years. It was so debilitating that I considered switching to making a living from something totally unrelated – like weeding, or data entry. Anything that didn't involve writing.
The technique called the Morning Pages involved writing non-stop, without self-censorship and in long-hand, whatever thoughts came to mind each morning, until I filled three pages of paper. 
It's an effective method to empty the trash from the waste bin of the mind before starting work for the day. I would also hand-write my praise and petitions to God for the day.
3. Faulty identity
The Holy Spirit also surfaced one belief that I had to KonMari away. And that is: "You are only as good as your last byline."
God reminded me that my identity is as a much-loved child of His. I am not defined by my writing.
It was advice given by a well-loved mentor at the start of my writing career. Something that I had internalised and forgotten about.
This code had spurred me to see how I could make each story better than the previous one. This was the source of my anxiety. Was my writing good enough? Am I good enough? 
Getting rid of this belief does not mean letting go of care of the quality of my work. It means incinerating the peg that attaches my self-worth to my work. It means handing over any pride in my byline or own efforts. It means leaning fully on God, and letting Him use me as His instrument to share of His goodness and faithfulness.
God reminded me that my identity is as a much-loved child of His. I am not defined by my writing. Not in the number of clicks or likes a story gets. Not in human affirmation or acknowledgement – or the lack of it. 
In God, I am good enough.
4. The rusty mute button
God also revealed to me the source of my fear of writing that I had to get rid of.
For a number of years, words had been wielded as a weapon to tear me down. Anything I said in response would be twisted and used against me. Such that I came to double-guess and doubt myself.
Even how I felt was wrong; I was told: "What gives you the right to say that you need to rest? Everybody needs to rest!"
I was blamed when someone exploded in a rage and did something that put the lives of young innocents and me in danger.
I was filled with self-disgust that someone who works with words was unable to defend herself. 
And so I fell into the pit of depression and selective mutism, believing the lie that there was no point in speaking, no point expressing my opinion.
I was filled with self-disgust that someone who works with words was unable to defend herself. 
I thought I had surrendered all these curses and pain to God and asked Him to help me forgive those who had uttered them. But I recently realised that it is still an ongoing process.
Just last week, I found myself back in the pit, triggered by events that led me to feel that I was never going to be good enough. Good enough at writing. Or good enough to enter God's kingdom.
When I opened my mouth and bawled my eyes and heart out to my safe community of friends, the prayer warriors came alongside and prayed me out of the pit. When I woke up the next morning, I found my head and heart in an unusual place of peace. 
So here I am, five months after the silent retreat, finally able to finish writing my first personal reflection in over a decade.
So with God's help, I'm throwing away:
Fear … to make way for courage to share my embarrassing inner thoughts and brokenness like so many brave souls have done in Salt&Light. Perhaps someone who reads this will feel less alone, and perhaps even come to know that there's a God who hears, knows and loves each one of us just the way we are.
The rusty mute button … and putting a name to verbal abuse in the hope that putting words to it will help someone turn their first of many corners to heal, as it has helped me.
---
Pause was organised by Rere Retreat Planners and One Path. Contact them to find out more. 
---
RELATED STORIES:
Not ready to travel yet? Try going for a silent retreat "staycay" in Singapore
If you have enjoyed reading Salt&Light...
We are an independent, non-profit organisation that relies on the generosity of our readers, such as yourself, to continue serving the kingdom. Every dollar donated goes directly back into our editorial coverage.
Would you consider partnering with us in our kingdom work by supporting us financially, either as a one-off donation, or a recurring pledge?
Support Salt&Light