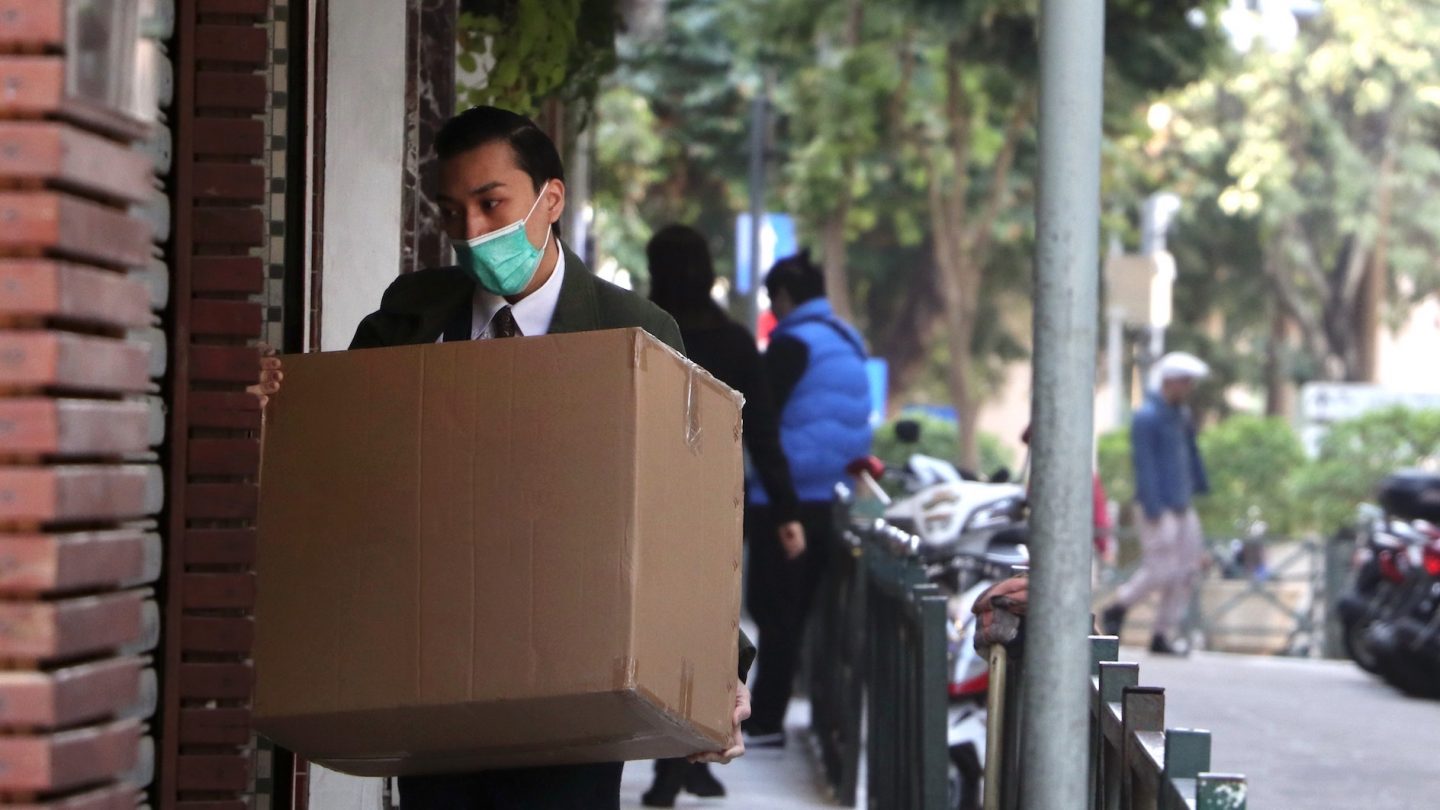 What a moment this would be if we seized it for our King and His kingdom, reflects Ps Chung Kai of Covenant Evangelical Free Church. Photo by Macau Photo Agency on Unsplash
I pen these thoughts soberly because I am aware that there are many struggling under the present situation. Businesses are affected. Sales have slowed down. There are those who are hospitalised and some, critically so.
Then we have our healthcare workers who work tirelessly and are under the constant strain that they, too, might be infected as they serve their patients. Can anything good come out of this?
Here are some of my simple reflections:
1. God's pause: Our divine downtime
Businesses and sales have slowed to some degree. Of course, not all sectors have slowed down, many task forces and healthcare teams are working very hard!
"Such a pause may well be 'divine downtime' for us."
Yet, for some, there is this sudden slowing down, a downtime. This may not be bad. Too often, in our usual rush, we have no space for reflection or relating.
For those who may be experiencing such a pause, it may well be "divine downtime" to think deeper of our lives and use that space to build deeper with our family and loved ones. Use this pause well – after all, no one on their death bed wishes they had spent more time at the office.
2. Growth points: Learning
At Covenant Evangelical Free Church, we started using QR codes for contact tracing a few Sundays ago.
"The virus has forced us to learn new things … these are good growth points."
We discovered that several of our folks did not know how to do this. So we spent some time helping them log in. It was a learning moment for them. Not all were comfortable with it, but many were glad they finally learnt what to do with a QR code! That's good.
Then we decided for our pastoral and ministry staff to all work from home and for the first time, many of us tried out Skype Business and ZOOM for our meetings (They all went quite well!)
The virus has forced us to learn new things. Indeed, many of us are trying new things. These are growth points and I believe they are good.
3. Good practices: Better hygiene habits
I take public transport to work daily. In the past, I noticed many coughing and sneezing quite freely while on public transport. Nowadays, it seems as everyone is much more careful when coughing in public (everyone stares at you!) and there are a lot more wearing masks because they have a cold. Then we are also washing our hands a lot more.
These are good hygiene practices and that will, hopefully, become the new norm post-COVID-19.
4. Gospel moments: Spread hope
We do not live as those without hope – that's what the Gospel is all about!
"Let's not waste these Gospel moments."
We do have friends, neighbours and family who do not share that hope. They may open up to share their fears and concerns during such crisis.
The Old Testament prophet, Daniel, wrote: "And those who are wise shall shine like the brightness of the sky above; and those who turn many to righteousness, like the stars forever and ever." (Daniel 12:3.)
Many believers are also using these moments to give masks and home-made hand sanitisers to their neighbours! They are spreading love, not fear, nor the virus. These are Gospel moments. Let's not "waste" them.
5. Greater discipleship: An acceleration?
In keeping with MOE advisories, we have temporarily suspended our Next Generation Services these last Sundays.
"If parents seize this Kairos moment, it may change the spiritual destiny of our next generation."
There is the fear that our young ones may lose their faith should they miss their weekly dose of spiritual input.
Actually, I am thinking quite the opposite (and this is not a call to skip church!). Perhaps this is God's moment for our parents to rise up to take greater ownership of their children's spiritual growth (and yes, we are providing Sunday School materials for parents to use with their children).
We've been speaking about the need for Intentional Disciple-making Families (IDMF) for the longest time. As a matter of fact, 2020 is our launch year for InterGenerational Disciple-making. Could this be God's way of accelerating us in that direction?
If parents do indeed seize this Kairos moment, it may change the spiritual destiny of our next generation. 
Can anything good come out of this?
What a moment this may turn out to be!
If we choose to see this moment as God sees it, and seize it for our King and His Kingdom, there will indeed be a future and a hope for His Church!
This reflection was first posted by Rev Dr Chua Chung Kai on his Facebook yesterday (Feb 28). It is republished here with permission.