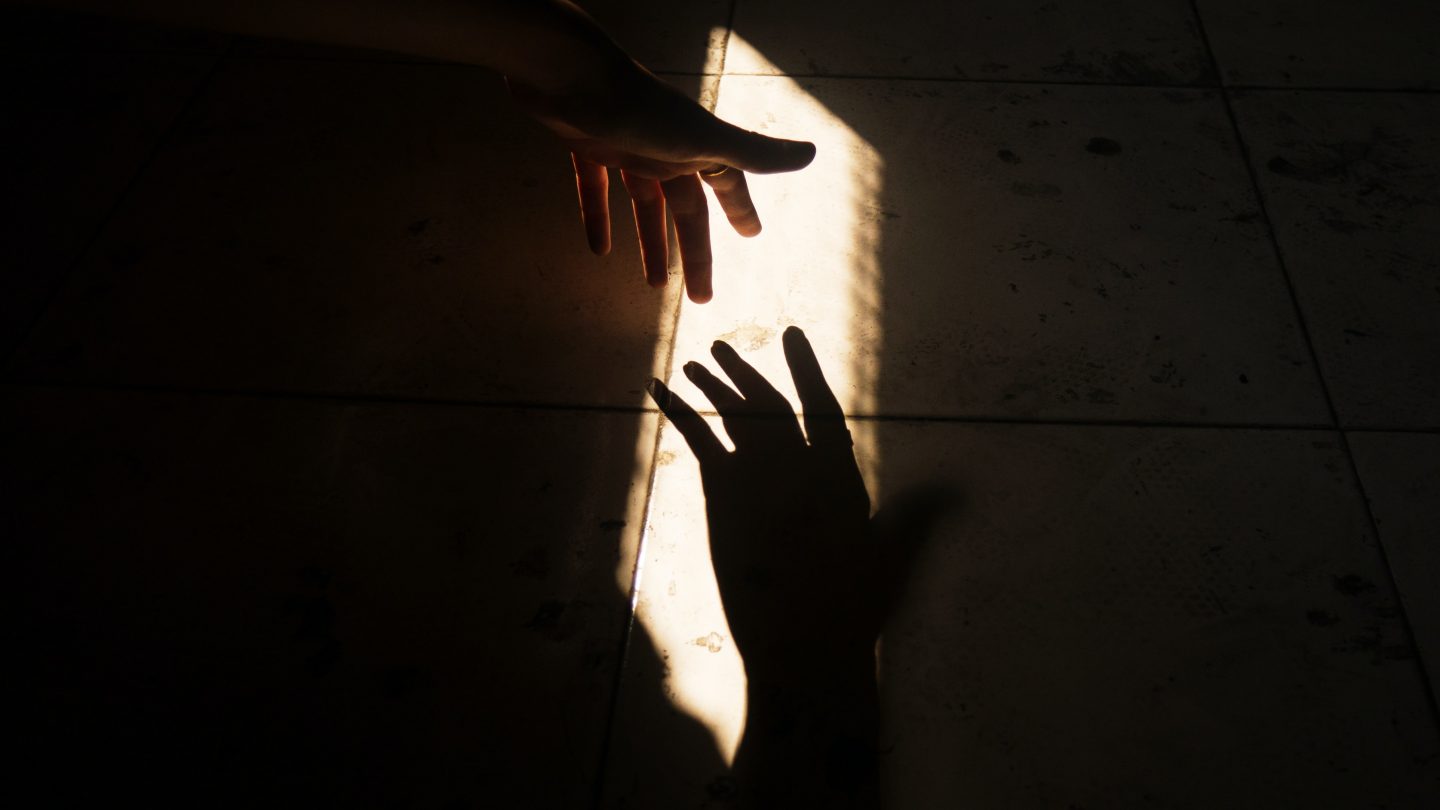 "The church should be like a hospital for those with emotional and spiritual problems," says psychiatrist Dr Leslie Lim, responding to questions from church leaders and members. Photo by Akshay Paatil on Unsplash.
Less than 30% of church leaders feel equipped to help a person who is facing a mental health issue, according to a survey of 451 church leaders earlier this year.
The Mental Health Survey for the Church 2020 by Whole Life, the faith-based arm of Focus on the Family, also found that only two in three leaders know at least three professionals to refer members with mental health issues.
Up to 85% of respondents would like to see their church do more to address mental health issues.
This year's World Mental Health Day on October 10 comes at a time when Covid-19 has upturned countless lives. Mental challenges are not limited to the fear of contracting the disease – there is also a deep anxiety about jobs and the future, grief of losing loved ones, and social isolation from safe-distancing measures to combat the virus.
More than ever, the Church needs to be equipped to journey with those who suffer from anxiety and mental illness.
To mark World Mental Health Day, Salt&Light fielded questions by church leaders and members to Dr Leslie Lim, a senior consultant psychiatrist in a general hospital, and recipient of the Distinguished Psychiatrist Award in Singapore.
(Some of the questions are answered more fully in his book, Victorious Living in a Depressed World, which will be released by Armour Publishing this month.) 
Setting loving boundaries
A friend has voiced suicidal thoughts and has sworn me to secrecy. I feel God's prompting to walk with her. How can I best support her?
The responsibility for providing support for a suicidal friend should not be borne by only one person acting solo. Over a period of time it can wear a person out.
The burden should be shared among a group of friends with whom the person in need is comfortable. Confidentiality should be maintained at all times except when the person voices persistent, recurrent suicidal ideas.
When this happens, confidentiality must be broken. Inform the family, and refer the patient to a hospital to seek psychiatric help as soon as possible. Your friend should be told right at the very outset that you have no choice but to inform the relevant persons in the event she develops suicidal ideas.
A female church member with mental illness insists on phoning my husband who is the pastor. How can the church journey with her but draw boundaries?
Boundary setting is very important in church and in clinic settings.
It is prudent for counselling or ministry to be carried out by persons of the same gender. These boundaries should be drawn right at the beginning of the encounter with the counsellee, before any formal counselling/ministry commences.
Pastors should not minister to members of the opposite sex, unless an assistant, who is of the same gender as the person in need, is present.
It is prudent for counselling or ministry to be carried out by persons of the same gender.
The counsellee should not be given the personal phone number of the pastor. If she wishes to contact him, she should only ring him on the office line during office hours.
In cases of emergency occurring outside office hours, she should be given a female counsellor's number to ring. The counsellee should be instructed to go to the nearest hospital's Accident and Emergency Department should an emergency arise where she needs to be urgently seen by a member of the on-call psychiatric team.
I know this sounds rather uncaring but we need these safeguards to prevent any possible impropriety or allegations from happening.
Persons with borderline personality or other forms of personality disorders often try to break such boundaries. They may even use emotional blackmail, like the threat of suicide, to have their demands met. 
Christian teaching
Does Christian teaching or the church help people with mental illness? Or does it make it harder for them by suggesting demon possession, sin, wrong faith, or lack of faith? 
There is insufficient teaching from the Church on the subject of mental illness and how to help members who suffer these conditions. Some churches do hold seminars on the subject, but there are many more who do not.
Avoiding medications is not a sign of greater faith.
Not infrequently there are patients who won't accept treatment. Or, if they do, they want to discontinue their treatment the minute they start to feel better.
These ideas come from patients or families very ardent in the faith. The reason is that they attribute their illness to spiritual causes. This arises from prejudice against psychiatric treatment or from wrong teachings from the church. I have even heard it preached from pulpits many years ago that, if a person has enough faith, they will not end up as a "mental case".
I believe today's modern churches are more enlightened. I no longer hear preachers openly attributing mental illness to a lack of faith, or the demonic realm. I no longer hear it being taught that if one exercises sufficient faith they will not succumb to mental illness.
On the other hand, I still hear some of my patients telling me that fellow church members have advised them not to continue taking their medications, as there is a danger of addictions and damage to the brain.
These erroneous ideas are prevalent among the lay public and have no scientific basis to them. Such advice comes from those who are ill-informed, although they have good intentions.
What is not helpful to say?
It is not helpful to say: 'Have more faith'; or 'Pull yourself together'; or 'You are not trying hard enough'. Or saying: 'You must have sinned that's why you are having this illness.'
Some of the promises from God's Word are:
Come to Me, all you who labor and are heavy laden, and I will give you rest. (Matthew 11:28)
Yea, though I walk through the valley of the shadow of death, I will fear no evil; for You are with me; Your rod and Your staff, they comfort me. ( Psalm 23:4)
Therefore humble yourselves under the mighty hand of God, that He may exalt you in due time, casting all your care upon Him, for He cares for you. (1 Peter 5:6-7)
How can Christians help those with mental issues overcome the mindset that seeking medical help shows a lack of faith?
Taking medications does not show a lack of faith in God's ability to heal. Conversely, even if you do not take medications, it does not mean you are displaying much faith.
I have observed how patients' conditions rapidly stabilised when they came to faith in Christ.
God can certainly make use of the medical profession to treat the causes and the symptoms and relieve suffering of psychiatric disorders. I therefore see no justification in refraining from seeing doctors or taking medications.
It is not unspiritual to seek medical treatment; it is therefore not unspiritual to seek psychiatric treatment.
If we take medications for headaches, hypertension, diabetes, and infections, and it does not point to any lack of faith, then it is certainly not a lack of faith to be taking medications for mental disorders.
If depression has a spiritual cause, can it be treated only by spiritual means? How about medication, food and exercise?
Even if there were spiritual causes, I would advise taking medication wherever indicated and would also advise taking a well-balanced diet, taking adequate rest, and 30 minutes of aerobic exercise per day or 150 minutes per week.
In the case of depression, the presence of biological symptoms (such as poor sleep, poor appetite, loss of energy) suggests a biological causation and hence the need for medication. We prescribe medication based on clinical practice guidelines.
While taking medication, the person can also receive spiritual counselling, provided the illness is better controlled and the person is capable of receiving advice and input from the counsellor.
Equipping churches
How can churches help those with mental illness? 
The church should be like a hospital for those with emotional and spiritual problems.
Counsellors should not only do the counselling but also train lay counsellors to offer support.
Any hospital needs trained staff. For example in church, particularly those with larger congregations where you would expect a certain number of to suffer from psychological problems, trained counsellors from outside the church should be engaged by the church or ideally they could be engaged to serve as full-time church staff to help support and or counsel those who have these problems.
These counsellors should not only do the counselling but also train lay counsellors to offer support.
Bigger churches should have a counselling department, staffed with trained counsellors.
Talks on mental health issues should be regularly held in church. They could be held outside of the Sunday service. Perhaps on a Saturday or Sunday afternoon. Leaders and pastors should attend these training sessions to help equip them to deal with mental problems in the congregation.
Alternatively, send counsellors/leaders/church workers to attend seminars and workshops to equip them with skills to help those with psychiatric problems.
Mental illness or something else?
A church member takes offence easily – even at our attempts to show love to him. How can we tell if he has a mental condition or is just an odd personality? 
It's not possible to tell if the person is suffering a mental condition unless he is taken to a psychiatrist for assessment. Even the diagnosis of a personality disorder may not be easy to make, as it requires hours of interviews with the person concerned, including obtaining corroborative information from those who know him best. 
Since you know he is very sensitive, be extra careful when you interact with him. It is possible that, no matter how careful you are, he cannot avoid getting hurt by some harmless remark people make.
Understand he could be nursing low self-esteem, he could have had a disruptive childhood or been the victim of harsh upbringing. That is a possible reason why he keeps away from people – to avoid getting hurt.
What other issues do you feel Christians should know about?
I have encountered many questions pertaining to learning disability, autism and mental retardation in the course of  giving talks.
These are classified as mental disorders. These persons have brain issues. There is nothing demonic about these conditions. Helping such individuals requires specialised skills. The Department of Developmental Psychiatry at the Institute of Mental Health has been set up to assess and manage these problems.
Secondly, apart from understanding mental conditions, I believe the Church needs to understand the spiritual aspects of mental disorders. They need to know how to minister spiritual healing to these individuals.
Faith and psychiatry
How were you led to become a psychiatrist, and is there a spiritual dimension to your work?
At the age of 8, I decided I wanted to become a doctor as a service to God, and as a service to mankind.
After graduating as a medical doctor, and while considering specialty training, I considered internal medicine, cardiology, gastroenterology and even otolaryngology (ear, nose and throat). One by one, my choices were eliminated as I lost interest in them.
Then I was posted to psychiatry and took a renewed interest in this subject. I had often been fascinated with human personality. 
Observing the plight of mentally ill patients and how its stigma made them too ashamed to hold up their heads in society was a factor that helped me decide on psychiatry.
Since my motivation to become a doctor was to serve humanity, it made sense that I could best serve those who were considered one of the most marginalised group of patients in society – psychiatric patients.
I wanted to serve those who were in the most marginalised group of patients in society – psychiatric patients.
In my early days as a psychiatric trainee, I quietly observed whether I could find any trace of the demonic among the mental disorders I was asked to treat.
The question about whether a mentally ill person was ill because of a biochemical defect in his brain, or whether he was demonised aroused my interest.
Over the years, I discovered some answers. This culminated in my writing my first book Mental Illness or Demonisation? Similarities and Differences.
I have observed how patients' conditions rapidly stabilise when they came to faith in Christ. I realised that Singapore needed more Christian psychiatrists, and that I could serve the Lord in this field. 
Taking a leap of faith, I resigned from government service and looked for a training position in London to pursue psychiatric training. There was no training programme in Singapore at that time.
Have you seen divine interventions?
A patient rang a hospital hotline expressing suicidal ideas. The duty doctor advised her to come to the hospital for urgent consultation but she declined. Seeing that there was nothing he could do to help her, he shared the Gospel with her and she accepted the Lord in about 20 minutes.
Immediately after she said the Sinner's Prayer, the doctor asked how she felt. To his pleasant surprise, she reported that the suicidal ideas left her. She reported that she was no longer depressed. She had become a changed person because Jesus had made the difference. It was a miracle. No antidepressant medication could have worked that quickly.
"I realised that Singapore needed more Christian psychiatrists, and that I could serve the Lord in this field."
Another patient was determined to kill herself. She suffered depression which seriously derailed her career plans. Looking for the tallest block of flats from which to take the ultimate plunge, she said goodbye to her mother, left home, and took a train to the town where that block is situated.
She was a believer. On the way there, she prayed that, if the Lord did not want her to die, He had to intervene and stop her from carrying out her plans. Just then it started to rain. This caused her to take shelter in the void deck of a neighbouring block of flats. God had heard her prayer and sent the rain.
He also sent a Christian woman to the same void deck to seek shelter. The woman, a complete stranger, struck up a conversation with this patient and encouraged her in the things of God.
When the rain stopped both ladies parted company. The patient realised that God had intervened and sent His "angel" to stop her from committing suicide. Feeling convicted that God had saved her life, she took the next train home.
As if this was not all, I was asked to give a talk at a church where this "angel" was a member. I had never met her before. I related this story to the congregation, and thanked them for the person who saved the life of my patient.
While we were trooping out for our tea break, a woman approached me, acknowledging that she was indeed the woman who had struck up a conversation with my patient. This patient is very much alive today, with her illness in remission.
---
Dr Leslie Lim, who worships at Bethesda (Bedok-Tampines) Church, is a senior consultant psychiatrist in a general hospital, and an adjunct associate professor at two universities in Singapore. He has authored four books, some with a purely clinical perspective and others with a spiritual approach to fear and worry, depression and mental illness.
His fifth book, Victorious Living in a Depressed World (Armour Publishing), is due to be released in October. In it, he traces the spiritual origins of depression and gives practical handles on how to overcome generational issues and ungodly beliefs, providing tips to friends and family on how to assist those overwhelmed by feelings of hopelessness, low self-esteem and thoughts of self-harm. 
Where to find support for those with mental health issues
For immediate assistance call these 24-hour hotlines:
National Care Hotline: 1800-202-6868
Institute of Mental Health Emergency Hotline: 6389 2222
Samaritans of Singapore 1800-221-4444 
Christian Mental Health Advocates (CMHA) was set up by a pastor together with a psychiatrist and senior consultant at a government hospital, with the goal of bringing the church and allied health professionals together.
They now have about 40 professional partners as a pool of resources to tap on. They hope to better equip churches to deal with mental health issues through talks and training for church members and leaders, according to the needs of each church.
They are also looking to hold a national conference for pastors on mental health issues next year, and are looking to develop support groups. In particular, for pastors who struggle to share their mental health issues with others as they fear being judged. Those who are interested can e-mail Pastor Chua Seng Lee.
Mental Connect is a one-stop portal to help people find care, support and events in various categories  from counselling and therapy to employment reintegration and day rehabilitation. It also lists Christian psychiatrists, psychologist and counsellors. For more information, click here.
PSALT Care has two support groups for individuals who have sought treatment for issues related to anxiety, depression and bipolar disorders. One is the Christian-based Peer Support Group. Click here for more information.
---
 MORE STORIES ON JOURNEYING WITH PERSONS WITH MENTAL ILLNESS:   
Youth leader's suicide led pastor to raise awareness and support for mental health in churches
How a woman's struggle with schizophrenia resulted in a medical care portal for the mentally ill
Is the Church leaving our leaders and members to struggle alone?