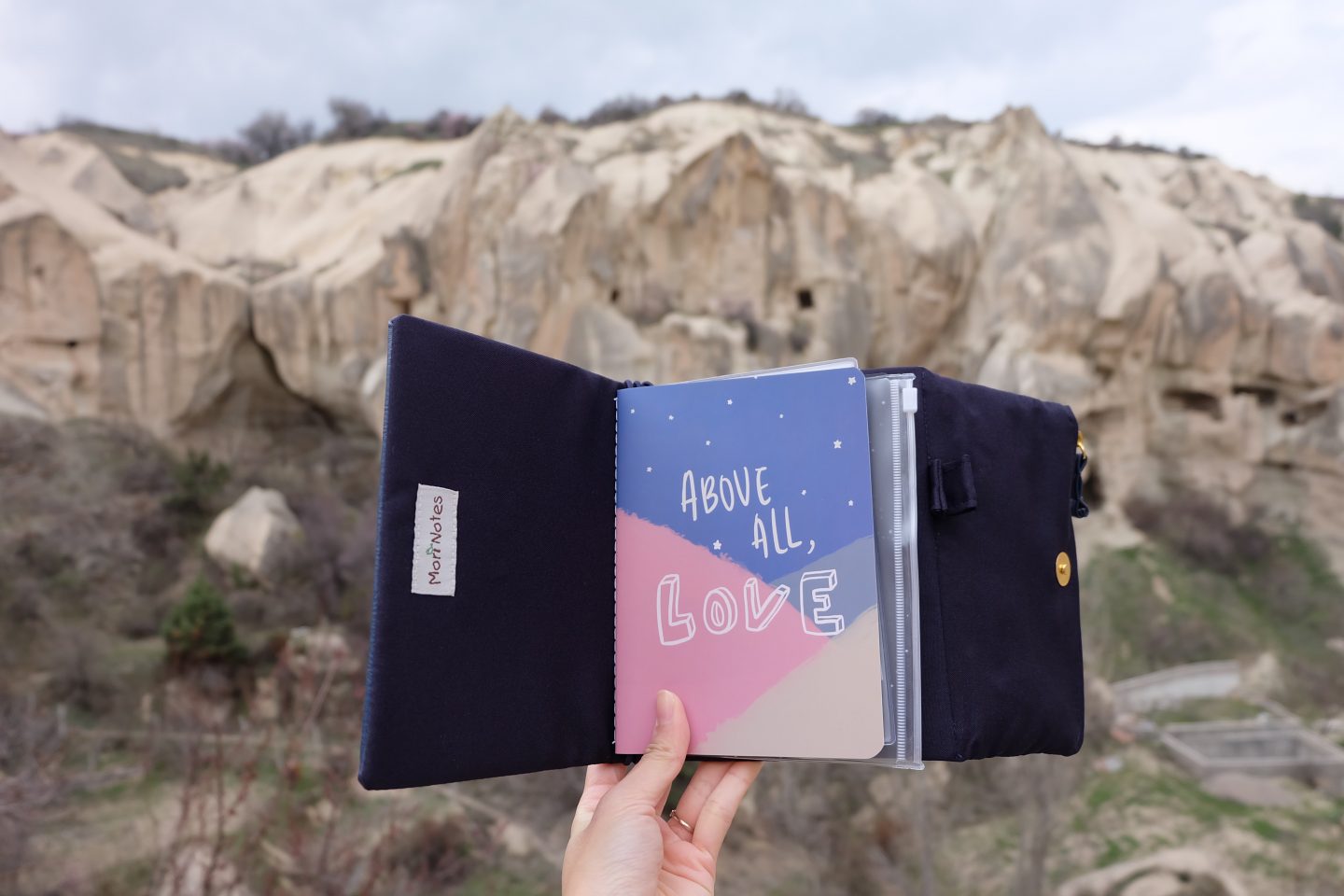 Journalling is an excellent way of remembering the good to tide us through the bad. All photos courtesy of mori.
The artistic element of journalling may make it seem like something only women do, but journalling is a valuable  exercise for Christians, both male and female, in nurturing our relationship with God.
Reverend Edmund Chan, Leadership Mentor of Covenant Evangelical Free Church and respected disciple-making pastor, has written and spoken about his own journalling experiences and how the practice has enriched his inner life.
Rachel Lin, director of mori, is a strong advocate of spiritual journalling as a way to record and remember faith experiences, and remain resilient in difficult times.
"I started by writing down what happened to me. It was during a time when I had many questions about God. Journalling became an avenue for me to explore those questions and a channel for me to grow.
"When I look back at those journal entries, I can see God's love and sovereignty through my life. I grew closer to God because of journalling," said Lin.
mori is a social enterprise that began as a way of giving mothers in the Philippines sustainable employment while they stayed at home.
"Journalling is like writing a letter to God."
Started by Filipino Mitzi Uy, mori employs the women to make journal covers. It is the creator of the world's first pursebook, a purse-cum-journal cover that can be refilled.
While Uy is in charge of the production arm of mori, Lin was the one who developed the idea of running spiritual journalling workshops to help journal owners move into self-reflection as a way of deepening their walk with God.     
"I was introduced to journalling by my roommate at a church camp some years ago. She told me it was like writing a letter to God and gave me my first journal," recalled Lin.
That started her on her journalling journey.
"I read Psalms and was inspired by David who complained to God and was so authentic in his conversations with God. I saw it as a way of modelling my journalling," said Lin.
Writing it right
At the Bible Journaling Workshop she runs, Lin shares her experience and that of others in journalling, helping participants to note down details of their faith walk and chart their spiritual growth as well as giving them tips on how to express themselves in each entry.
"Journalling can also be an avenue for meditating on Bible verses and noting down impressions from God," Lin added.
She believes that during the Circuit Breaker, journalling is even more important. 
"During this time when we are all home, many of us spend our time consuming – watching Netflix, going on Instagram, watching television.
"But there can be fatigue after a while because we are created to not just consume but also to create. Journalling can help us use some of that time being with God instead," said Lin. 
"When you look back, you will see how God links events in your life and you can see how you grow."
During the Circuit Breaker and until group gatherings are allowed, mori is offering online Bible journaling workshops at S$10 per two-hour session.
For those who feel that writing is not their forte, Lin has this to say: "You can use art or crafts like stickers and washi tape to help you express yourself. It becomes an artistic outlet.
"Participants tell me it is very relaxing to look at the beautiful final product."
Best of all, "when you look back at your journal, you will see how God links events in your life and you can see how you grow," said Lin.
"In times of affliction and fears, live for what really matters," challenges Rev Edmund Chan
If you have enjoyed reading Salt&Light...
We are an independent, non-profit organisation that relies on the generosity of our readers, such as yourself, to continue serving the kingdom. Every dollar donated goes directly back into our editorial coverage.
Would you consider partnering with us in our kingdom work by supporting us financially, either as a one-off donation, or a recurring pledge?
Support Salt&Light