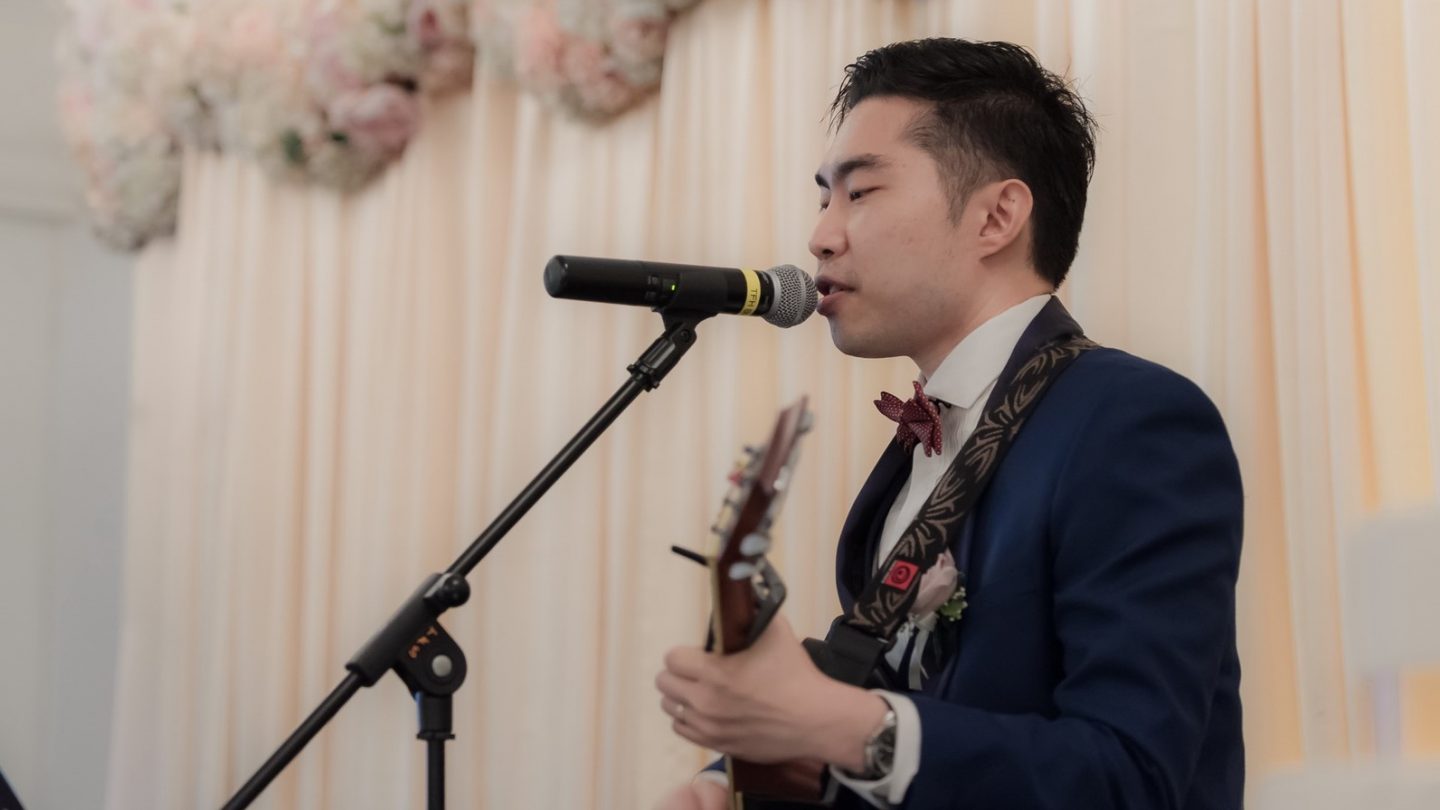 Sing and make music unto the Lord: Ryan Kong's songs reflect the different seasons of his life and how God speaks to him. All photos courtesy of Ryan Kong.
Ryan Kong may not look it at first glance, but he is a bona fide indie musician.
He has his own band – HeartDriven. Like many music-makers, he plays several instruments. He learnt the piano from the age of six and picked up the guitar and drums along the way.
He writes his own songs and provides vocals for some of them. The 34-year-old even has three albums to his name, filled with original works by him.
But Kong, a civil servant, is an accidental artiste.
Something different
"When I was in my teens, songs would come to me in my quiet moments with God. One song came when I was doing guard duty during National Service (NS).
"Songs would come to me in my quiet moments with God."
"I was reflecting on what it meant to abide in Christ in John 15 while holding my rifle, and God laid the song in my heart," he recounted.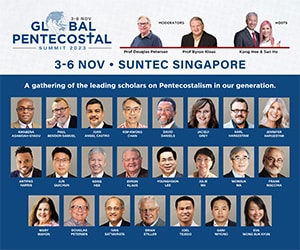 By the time he completed NS, he had a collection of 11 songs written as part of his personal worship.
At cell group one day in 2006, his sharing opened unexpected doors for his musical ambitions. "It was November and people were asking me what I would like to do before I started university the next August.
"I told them I wanted to do something different, something meaningful instead of just getting a part-time job, (that) maybe it would be nice to do an album because I had written quite a few songs.
"The over-arching theme was to convey God's heart."
"It was just something God put in my heart," said Kong.
Without his knowledge, his cell group leader decided to help him, and found him an album producer. "God slowly linked people up with me, because I didn't know how to proceed." 
Church friends heard about what he was trying to do and chipped in with financial support.
To record the songs, Kong got in touch with friends from different seasons of his life – secondary school, junior college, church, Army – to form a band.
By the time he started his first year at the Singapore Management University in 2007, his first album, 'First Love', was recorded. "The over-arching theme was to convey God's heart," Kong said.  
Something meaningful
At the time, Thailand had just experienced widespread flooding on an unprecedented scale. It destroyed homes, fields and property. More than three million people were affected and over 100 died.      
Kong decided to use his inaugural album to do some good.
"My church was supporting a missionary in Thailand so we decided to raise funds with the album to help the poor farmers there affected by the floods," he said.
They managed to raise a few thousand dollars.
"I never meant for my songs to make a profit. I was just trying to convey God's message to me for the season." 
Open doors
After that first album, Kong would see God add several more things to his life – the first of which was a future life partner.
In university, Kong met Amie at a campus cell group meeting. They would later marry and have two daughters, one of whom is now aged two and the other, just three months old. The family attends Covenant Presbyterian Church.
Amie, now 31 and a homemaker, joined his band as a lead singer during those undergraduate years. "Music has always been a part of my life. I sang in the choir in school and was a DJ in university," she said of her decision. "I was looking for other opportunities to sing and serve God."
Then, God added more songs to Kong's collection. "I woke up at four one morning. I couldn't sleep," Kong said. "So, I picked up the bible and opened it to the book of Job.
"It conveys a lot of questions: Is there a God who cares? Who is God?" 
"The book of Job conveys a lot of questions: Is there a God who cares? Who is God?"
Out of that early morning encounter, he composed a song. Many more would come the same way and the collection would result in a second album released in 2011, in collaboration with Integrity Music.
The recording and publishing label was responsible for much of Christian praise and worship music throughout the 1990s and 2000s.
"God just opened doors. It wasn't something that I actively sought out. Someone heard about us and gave our contact to Integrity Music and they were looking for local Christian songwriters," said Kong.
His second album, 'Response', was written to make listeners think about their response to God. "The hope is that someone who picks up the album will go through a journey to learn about God and it would cause them to think about how the songs speaks to their lives." 
'Fig tree moments'
What Kong did not expect was that God would use his songs to speak into his own life.
After university, Kong and Amie would encounter several challenges they now term "fig tree moments", referencing Habakkuk 3:17-19. "We often see victory in answered prayers, breakthroughs," he said.
" 'Fig tree moments' are those in-between moments when you are not healed; when there is a global crisis but you are still trusting.
"They are the autumn and winter seasons of life when there is a deepening thirst and a greater aching for more of God, not because the circumstances have changed but because there is an awakening in your heart."
Kong has lived through several such seasons. In 2013, he discovered he had an auto-immune condition that affected his metabolic rate.
"I couldn't sleep, I lost weight but was always hungry. I was edgy, perspiring. It affected me emotionally, physically and mentally."  
The condition flared up again in 2016. However, "I'm better this year," he shared. "I'm still in the process of trusting God for healing." 
"Fig tree moments are those in-between moments when you are not healed."
In another instance, Kong had to use his savings to help his family through a crisis a year before he and Amie were to get married. As the oldest child, he felt it was his responsibility to support his family since his siblings were still in school.
Said Amie: "I didn't know about all of this. I only knew after he proposed that his bank account was nearly empty."
Added Kong: "I was broke. But somehow, God provided."
From that episode, Kong wrote a song entitled 'Beautiful in His Time', from Ecclesiastes 3. "I wrote it to propose to Amie, with a view that we would sing it at our wedding as a testimony."
Even after they got married, there were 'fig tree moments': Finances were an issue.
"Even though it just didn't add up, somehow we managed. God would provide when we had to make payments, sometimes down to the day itself," said Amie.
"We are always in a fine balance. We often don't know how it is going to happen, we just trust God and we wait, even though waiting is difficult."
God's perfect timing
In many of those 'fig tree moments', God would again give Kong songs. By 2016, he was eager to put them in an album.
"The answer is simply: God is there with us. I take comfort that we are never alone."
"In my heart, I wanted to get it out as soon as possible. Usually within a year, I can get an album out," said Kong.
His latest album, 'Fig Tree Victory', took four years. "God kept saying, 'not yet'." 
Then, in 2018, God finally gave him a target date. "He impressed upon me April 2020 was the time to release the album."
April 2020 was when the Circuit Breaker was announced – a drastic measure undertaken by the Singapore government to curb the spread of the coronavirus.
The timing was something the Kongs did not understand then. They understand it now. "It finally hit home. The message of this album is about waiting while not knowing what is going to happen.
"On a global scale, we are waiting. There is still no vaccine. We don't know how it's all going to work.
"So, it is so relevant for this season."
While it may be a 'fig tree moment' now, it is a victory nonetheless because out of this, faith is cultivated, added Kong, explaining the title of the album.
"There are days when you are crying through the night, struggling. Of course, I question: 'Why me? Is there a purpose?'
"Sometimes God doesn't answer. Instead, He walks through with us. The answer is simply: God is there with us. I take comfort that we are never alone."
A gift of song
Given the constraints on physical venues because of the COVID-19 pandemic, this third album is being released digitally. The plan is to put out one music video a month on YouTube.
"It's hard to get the band together and we can't put up a concert. So, we decided to go this way.
"Even if just one person hears it and is encouraged, it is enough."
"We trust that this is how God will use the album to reach people. It doesn't matter whether it is in Singapore or in some corner of the world," said Kong.
Asked why they produce albums since profit is clearly not on their agenda, Amie said: "We feel God has given us a gift and talent and we want to be good stewards.
"We want to use our songs to make God and His word relatable, relevant and easy to understand for the people on the street. Jesus uses parables, we use our songs."
Added Kong: "This is our offering, our five loaves and two fish. We trust that God will multiply it.
"Even if just one person hears it and is encouraged, it is enough."
A Gift of Peace: Couple whose 2 months of income was wiped out in 2 days compose song to spread hope
#TheBlessingSg: 772 leaders from 177 churches sing Aaronic Blessing over Singapore
If you have enjoyed reading Salt&Light...
We are an independent, non-profit organisation that relies on the generosity of our readers, such as yourself, to continue serving the kingdom. Every dollar donated goes directly back into our editorial coverage.
Would you consider partnering with us in our kingdom work by supporting us financially, either as a one-off donation, or a recurring pledge?
Support Salt&Light