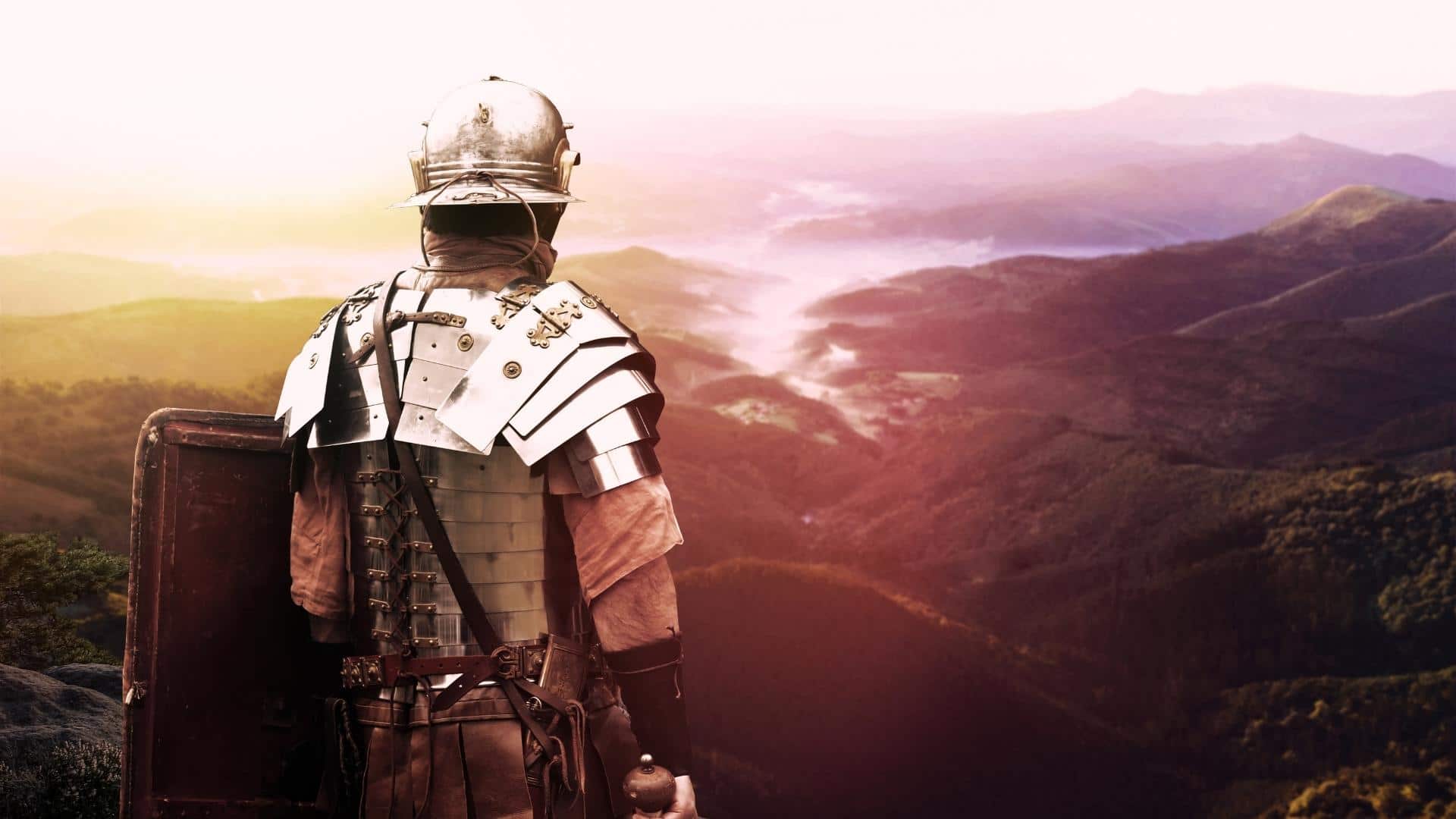 Do you feel like you're constantly under attack from the devil? That you're struggling to resist temptation and that the enemy is winning the battle?
If so, don't worry – you're not alone. The Bible tells us that we are in a spiritual battle against evil and that we need to put on the full armour of God in order to be victorious (Ephesians 6:11-12).
This prayer is a way to do just that. It will help you to be strong in the face of temptation and to overcome the enemy's schemes.
So why not set aside some time to pray this prayer today? It could make all the difference in your fight against deception.
Arming for battle
"Father God, I thank You that You chose to call me Your child.
Help me stand firm in the Good News of Jesus as I hold my ground in You.
Thank You for the privilege of being part of Your family!
May the Holy Spirit help me dive deeper into Your Holy Scripture that comes alive as You speak to me (Hebrews 4:12).
Today, I ask that You would help me to put on Your full armour, so that I may be able to stand against the enemy's schemes directed at me.
I know that Satan is always trying to tempt me and destroy my life.
But I am not going to give him that victory! Help me to resist temptation and stand firm in my faith.
I ask that You would give me the strength and the courage to do this, aiding me in turning away from sin. 
Protect me with every piece of Your armour
Father, help me fasten Your belt of truth around my waist (Ephesians 6:14). No matter the lies and deceptions thrown at me, I know Your unchanging Truth will always prevail. I pray You will protect me from being misled by worldly trickery and evil falsehoods.
Lord, by my own strength, I know I am unrighteous. So, amid this spiritual warfare, please put on me Your breastplate of righteousness, that was purchased for us by Jesus at the cross (Ephesians 6:14). May Your righteousness – not mine – cover my heart and soul from the devil's accusations.
Fit my feet with "the readiness that comes from Your Gospel of peace" (Ephesians 6:15). Help me stand firm in the Good News of Jesus as I hold my ground in You. Give me the foothold to trust in my place in Christ, regardless of how the enemy tries to ambush me. Guide my every step forwards in peace and confidence.
I also ask for Your shield of faith that I will lift up for Your glory! As fiery arrows of doubt, discouragement and fear are hurled at me, may my faith in You always deflect them (Ephesians 16:16). I know that with You nothing is impossible (Luke 18:27). I will trust in You no matter what attack comes my way.
Put on my head Your helmet of salvation that guards my thoughts from Satan's lies (Ephesians 6:17). Through Jesus, I know I am saved by Your loving grace and mercy. Not just today, but for all eternity! Bless me with renewing faith as I rest in Your most perfect gift for us. Remind me to always keep Jesus at the centre of my mind, no matter the storm around me.
Lord, please place in my hands Your sword of the Spirit, which is Your Word (Ephesians 6:17). May the Holy Spirit help me dive deeper into Your Holy Scripture that comes alive as You speak to me (Hebrews 4:12). Please humble my heart to Your divine teaching, encouragement and correction.
Stand with me as I defend against Satan's evil schemes, also breaking strongholds in both my own and others' lives. It is only by Your sword that I am able to pierce through the enemy's deceptions!
Father, thank You so much for hearing my prayer. Thank You for offering us such wonderful grace and protection. I commit myself to praising and glorifying You!
In Jesus' precious name I pray, amen."
We hope this prayer has encouraged you amid any attacks you may be facing
This prayer was designed to help you put on the full armour of God. In Him, you will be victorious in your spiritual battles. May the Lord protect you every step of the way!
If you need more prayers for specific situations, please check out our other prayers on varied topics. We hope they will be of benefit to you!
---
RELATED ARTICLES
Snuggling at bedtime prayers, holding hands while saying grace: Families share little things that build big faith in their kids
"Would you change your prayers?" God told a father, who went on to launch Soul Food for youths with special needs
If you have enjoyed reading Salt&Light...
We are an independent, non-profit organisation that relies on the generosity of our readers, such as yourself, to continue serving the kingdom. Every dollar donated goes directly back into our editorial coverage.
Would you consider partnering with us in our kingdom work by supporting us financially, either as a one-off donation, or a recurring pledge?
Support Salt&Light