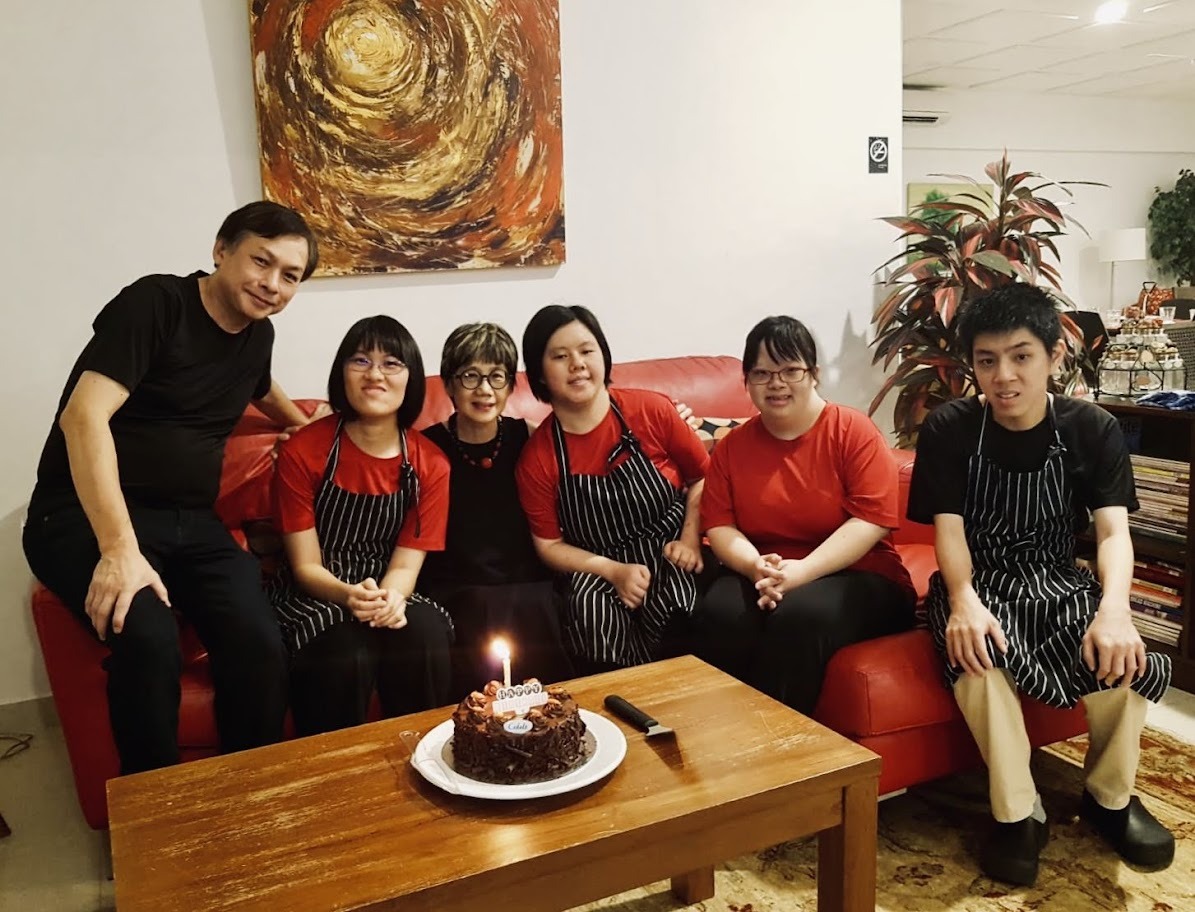 Gerald and his wife, Anne, launched Soul Food Enterprise to give young people with special needs "a hope and a future" (Jeremiah 29:11). All photos by Edwin Soo and the Png family.
"When we discovered that our daughter, Cheryl, had some learning difficulties, it was heart-wrenching," Gerald Png, 63, told Salt&Light.
"As parents we always have high hopes, we're always looking forward to a good future for our children.
"But later on, God would tell me, 'Gerald, I have a future and a hope for Cheryl. Would you change your prayers to praying for Cheryl to be a woman after My own heart?"
The answer to that prayer, 13 years ago, was to start social enterprise, Soul Food.
Soul Food Enterprise hires not only Cheryl, who turns 29 in November, but other young folks with special needs, giving them all a hope and a future.
"When I changed my prayers to 'God, make Cheryl all that You intend and purpose for her to be, a woman after Your heart, a person who will glorify You', then my perspective of how I even saw Cheryl as my daughter changed," said Gerald.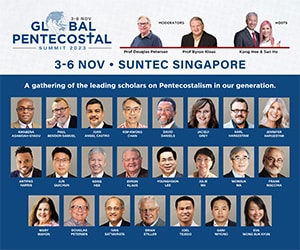 "Twenty-six years down, we know that God is still at work. Cheryl does have a hope and a future, because God has established it."
Dreams from a home kitchen
The answer to their prayers started right in the Pngs' own kitchen.
Gerald remembers the spark that caused him to really think seriously if he should do something to help Cheryl for her future.
"I am the official cook of the house. I enjoy cooking. When Cheryl was much younger, about 10 or 11 years old, I noticed that she would pop into the kitchen and see what I'm doing. So I had this thought, 'Hey, maybe she might be interested in cooking.'
"So I said, 'Hey Cheryl, why don't you come in and help out?'"
It turned out that Cheryl loved pottering over the stove.
"I love cooking, because I have a good sense of smell for food," she said matter-of-factly. So Cheryl grew up cooking alongside her dad.
That got Gerald thinking: "She's going to get older one day, and she will have to leave school one day. What kind of work will she be engaged in? So I started thinking, perhaps maybe if we could start a little F&B business. It could be a platform that she could just come on when she's ready." 
And so after much prayer, thought and discussion, Gerald and his wife, Anne, decided to take a big step of faith.
"I don't have any F&B experience myself. That's not my trade. But cooking has always been a passion," Gerald said. "And that was how I started to look at the business seriously.
"In January 2008, we incorporated Soul Food Enterprise Private Limited."
The heartbeat
Gerald, who is Director of Soul Food, is quite clear about his mission.
"The whole purpose of this business, besides producing good food, is about the souls that will be impacted by this whole enterprise. The plan is to work with young people with special needs, young people who are differently abled, and give them an opportunity to learn a trade, to have mastery over it, and to be able to contribute to the business."
These special young folks are now learning skills that many had believed they could never do. His employees are pushing through boundaries and rising above limits, setting an example and inspiring other youth too.
"It makes me feel very proud of them that they're punching above their weight," said Gerald.
Anne, 64, eventually joined her husband full-time at Soul Food as the Events & Front of House Operations Manager, supervising the young servers in the front, while Gerald supervises their young kitchen staff behind.
 For her, this is much more than a job.
"Being at Soul Food is like home, and I see our young people as family," she told Salt&Light.
"Training them, sharing, teaching, eating, even having social times with them, is not work. And that's something I really love."
Soul Food has brought together a special community of differently abled young people, and their families and friends too.
Cheryl said: "The best part is how we treat our friends and colleagues with dignity and respect."
It has been 13 years since the launch of the enterprise, and despite the pressures of the pandemic on the F&B industry, Gerald and Anne "hope that we will be able to see this little project turn into something that will have a much bigger impact in the future, God willing".
Daddy Boss
The family's love and support for each other is evident.
Cheryl affectionately calls her dad "Daddy Boss".
Gerald says fondly: "We can see how Cheryl has developed over the many years. We can see her maturity, we can see her sense of confidence, and with confidence comes competence. We are terribly proud of her."
As a mother, Anne's greatest joy is "when I see Cheryl happy".
"It's not about what she can do, not about what she achieves, but that she's happy, she finds joy, she finds esteem, she finds dignity in herself knowing that she is fearfully and wonderfully made, and that she's unique.
"That's my greatest joy, that she knows that she is a child of God."
Cheryl sings in the choir at their church, Church of Our Saviour (COOS). Gerald, being a musician and songwriter as well, sings together with Cheryl at special events and camps organised by the Family Inclusion Network.
Anne helped start the Family Inclusion Network at COOS, a community that loves, supports and embraces those with special needs and their families.
What does God's love mean to Cheryl?
"God's love means He never fails me. All my days, they are held in His hands. God is always there to hold us when we need Him," she replied.
Said Gerald: "My hope for Cheryl is really she will just continue to grow as God intended her to, continue to develop as a believer in Christ, continue to be that woman that God intended her to be. And I believe everything else will fall in place."
---
Soul Food is located at: 20 Lengkok Bahru, #01-10, Enabling Village, Academy Block E, Singapore 159053.
For reservations and enquiries, e-mail [email protected] or call/text +65 9636 8737.
---
RELATED STORIES:
"Each person is a perfect gift from God": Bethel Church healing pastor and father of disabled daughter
Hawkers and taxi drivers team up to deliver meals to needy, despite their own bills to pay
"Disabled does not mean unable": 10 persons with special needs ascend Mount Fuji
How do Sunday Schools meaningfully include children with special needs?
If you have enjoyed reading Salt&Light...
We are an independent, non-profit organisation that relies on the generosity of our readers, such as yourself, to continue serving the kingdom. Every dollar donated goes directly back into our editorial coverage.
Would you consider partnering with us in our kingdom work by supporting us financially, either as a one-off donation, or a recurring pledge?
Support Salt&Light