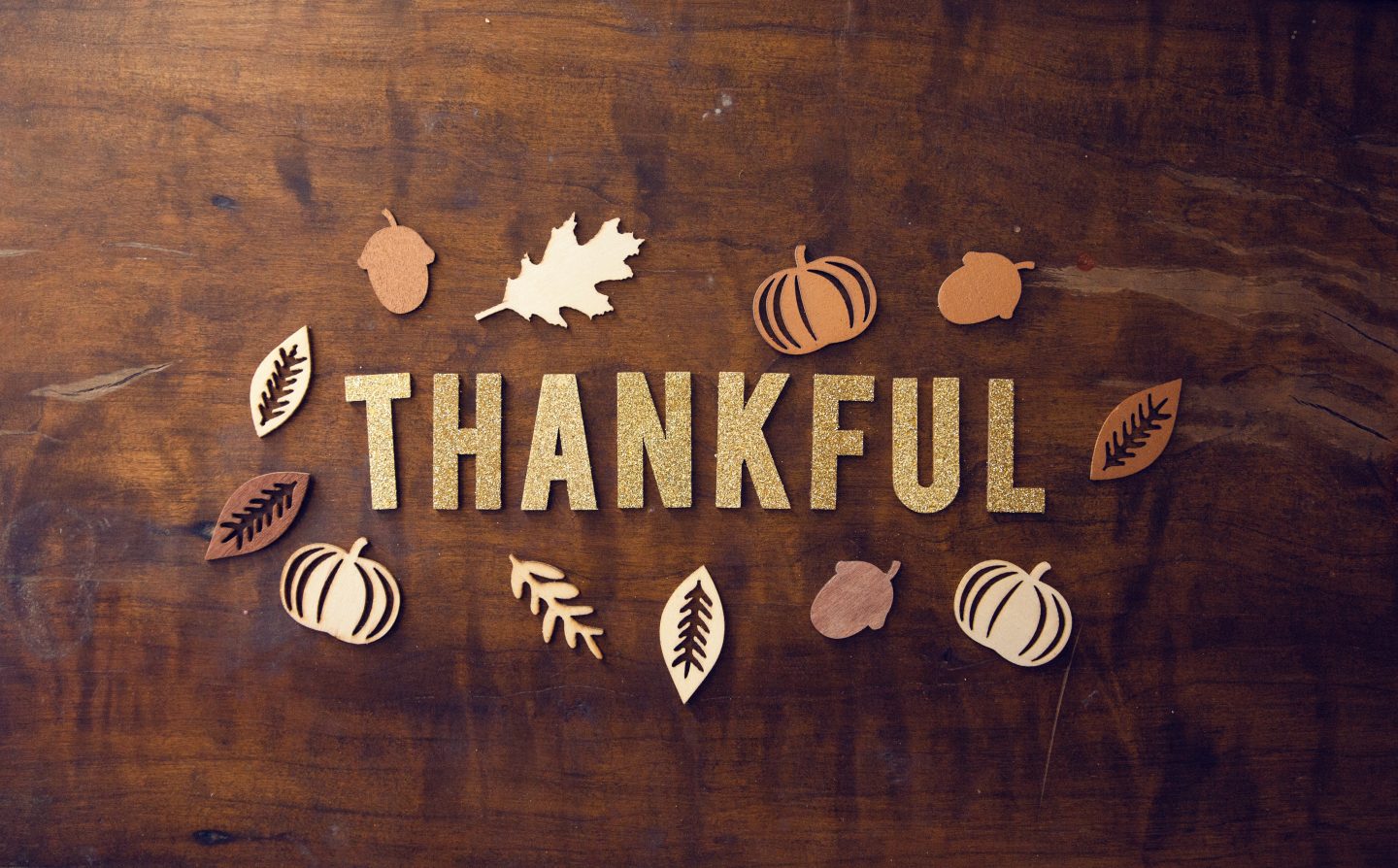 Photo by Pro Church Media on Unsplash
On December 1, 2014, my wife and I had dinner with a Korean American missionary couple and the subject of thanksgiving came up as the Americans had just celebrated it.
He said his church in America had encouraged him to make it personal by listing down the things that he was thankful for at the end of each year. He encouraged me to do likewise and to make it a habit.
One obstacle to contentment is that we tend to compare upwards.
So armed with my Evernote, I started ambitiously by having a goal of listing down 500 things I was thankful for in 2014.
It was hard going at some points but for the next 30 days, I kept writing. By the time December 31 arrived, I had completed my list of 500.
I was amazed that I did have 500 things to be thankful for!
I did the same for 2015 but reduced the target to 400 as I wanted to chew on each item a little longer, to savour the blessing and grace of God over the last 12 months.
When 2016 came, I reduced the target even further to 50 so that I could slowly reflect over the things I was grateful to God for.
What did I learn from these exercises?
The psalmist exhorts us to "Enter his gates with thanksgiving and his courts with praise …" (Psalm 100:4a).
More than just a word 
Being thankful and content is a virtue. Thankfulness is reflected throughout all of Paul's letters.
Despite having borne the brunt of persecutions, sufferings, hardship, dangers, poverty, rejections, and even when he wasn't healed of a lifelong ailment, he remained in a state of thankfulness.
A heart of thanksgiving breaks the power of the enemy over us.
His assurance from God was: "My grace is sufficient for you, for my power is made perfect in weakness." (2 Corinthians 12:7-8)
This heart of thanksgiving is encapsulated in this exhortation: "Rejoice always, pray continually, give thanks in all circumstances; for this is God's will for you in Christ Jesus." (1 Thessalonians 5:16-18)
It is easy to give thanks when things are good. We see that all the time on social media. Rarely have I seen someone who gives thanks when things go wrong, except one in the recent weeks where a brother gave thanks to God for his wife who had just gone home to be with the Lord due to cancer.
His Facebook post said: "It has been 11 days since my beloved went to be with the Lord. She is walking and leaping and praising God and I am so happy for her. It still leaves me in a place of loneliness and aching heart but I am OK because my God is supplying all that I need."
Contentment as great gain
It is not always easy to give thanks in all circumstances, but this is precisely what we must do to experience God's grace in our lives. Two things happen when we inculcate a heart of thanksgiving.
First, it breaks the power of the enemy over us. It is a powerful weapon for spiritual warfare.
When we are thankful, we invite God's pleasure over us and the enemy no longer has the ability to hold or manipulate us in our discouragement, despair or anger. We begin to learn to ask what-can-we-learn instead of why-is-this-happening in our circumstances. We may never know or control the "whys" but we can certainly decide to learn from the "whats".
Be happy with or learn to accept who you are because you cannot change that.
Second, thanksgiving brings contentment.
Apostle Paul's advice to Timothy was "godliness with contentment is great gain" (1 Timothy 6:6). He reminded the young man that they came into the world with nothing and would take nothing out. As long as they had food and clothing, they ought to be contented.
Elisabeth Elliot, who faced the tragedy of losing a husband in the mission field, was quoted as saying: "Discontent dries up the soul."
She wrote: "To love God is to love His will. It is to wait quietly for life to be measured by one who knows us through and through. It is to be content with His timing and His wise apportionment."
One obstacle to contentment is that we tend to compare upwards. We look at what we don't have rather than what we have.
Some of the finest people I know are people who are serving the underprivileged. The poor have a way of reminding us how blessed and fortunate we are.
Never wish we could be someone else or compare ourselves with them. Be happy with, or learn to accept, who you are because you cannot change that.
End the year with the right spirit
Start writing your thanksgiving list before the year ends.
What a great way to close the year by re-aligning our attitude and starting the new year with hope.
The Lord reminded me to be listed on someone else's thanksgiving list.
List down the blessings and avoid the temptation to ignore the failures, losses, missteps or defeats. Pause when you need to at some items.
Often, the journey may be more important than the destination as it is God's way of moulding us for what He is preparing us for.
The Lord reminded me that we can go one step further – to be instrumental in helping someone be thankful.
Recently, at a shopping mall, as I was waiting for my turn to pay at the parking token machine, I noticed an elderly gentleman hesitating in front of me in the queue. He was holding a RM100 bill and he said he had no smaller bills. He didn't know whether the machine would accept it.
I told him to give it a go. The machine displayed RM6 as the amount owing and upon inserting his RM100 bill, it was rejected.
Instinctively, I took out a RM10 bill from my wallet, inserted it into the machine and gave him the paid token. He didn't have time to react but I could see his concerned face break into a smile. He insisted on paying me at least with the other one ringgit bill he had.
I walked away, saying: "No need, it's my pleasure."
The phrase, "It is more blessed to give than receive" (Acts 20:35), flashed across my mind.
No doubt it was something small and probably insignificant. But if that man was to write a thanksgiving list, he may write about the stranger who helped him pay RM6 in that time of his need.
The Lord reminded me to be listed on someone else's thanksgiving list.