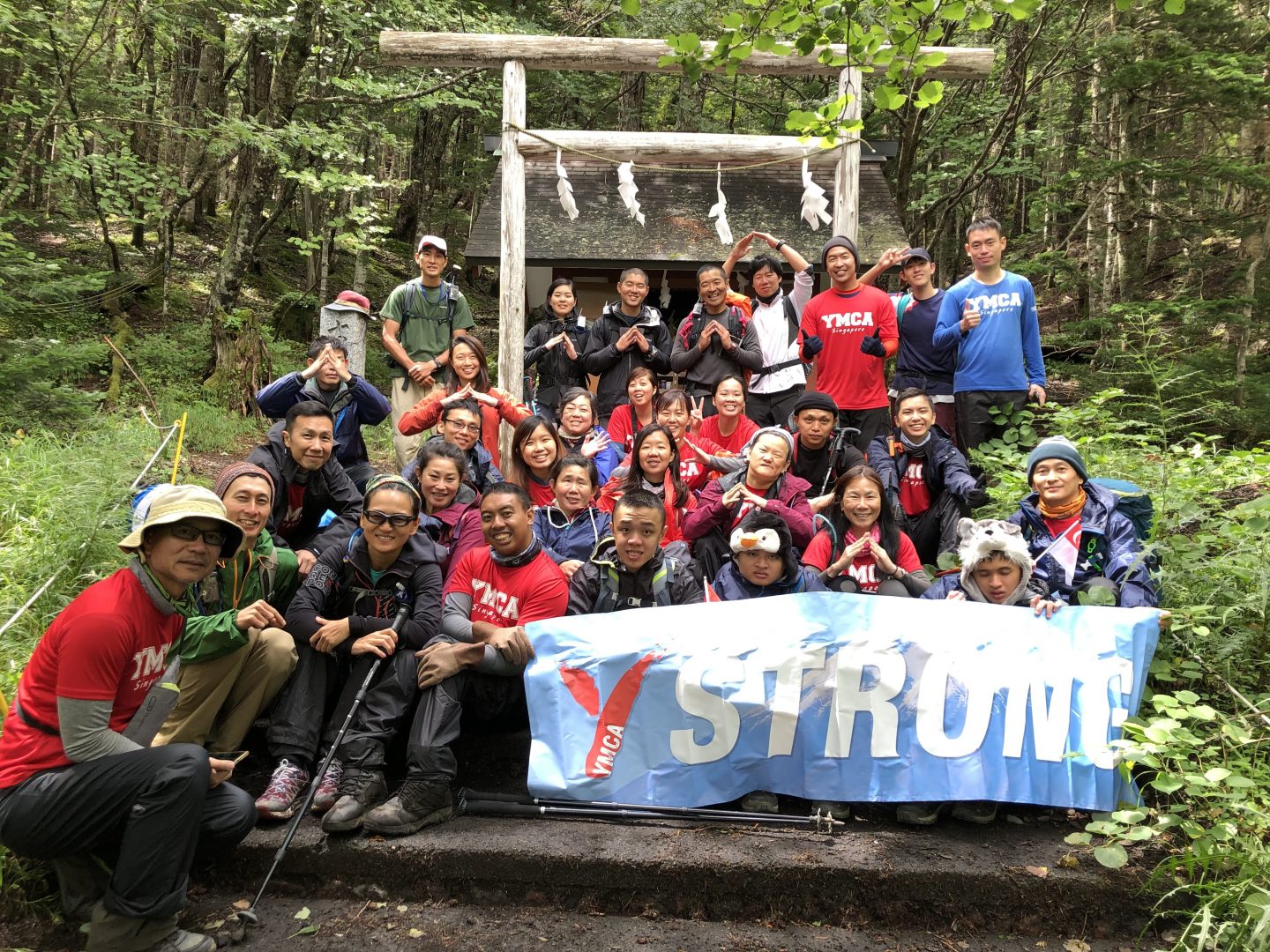 With the help of 21 volunteers, 10 persons with special needs including cerebral palsy, autism and visual impairment, ascended Mount Fuji together in August 2020. "Everybody with different abilities helping each other ... it was like a beautiful picture of the body of Christ," said Steve Loh, then general secretary and CEO of YMCA, which organised the event. All photos and videos courtesy of YMCA.
When actress and GOLD 905 DJ, Denise Tan, volunteered to guide a visually impaired person up Mount Fuji, she thought she would have to put in a ton of extra effort to help her new friend up the 3,776m-tall mountain.
But then she met Chris Tan, 46, who despite having tunnel vision and just 5% of her sight, had already completed two full marathons and three triathlons.
"She scared me so much because of how fit she was. If anything, she's going to be the one dragging me up the mountain!" Denise, 44, exclaimed.
During the climb, all Denise had to do was let Chris hold on to her and tell her what to watch out for. "She was climbing the mountain herself," said Denise, adding that she was impressed by her climbing partner's "incredible strength of will and confidence".
More than able
Debunking preconceived notions about people with special needs and their abilities was exactly what Steve Loh, YMCA's general secretary and chief executive officer, set out to do when he organised the charity's inaugural Inclusive Climb to Mount Fuji last August.
"These are not just people with disabilities but amazing people with abilities."
Together with 20 other volunteers from Singapore and Japan, he accompanied 10 participants with special needs, including people with autism, cerebral palsy and visual impairment, up the mountain over a two-day journey.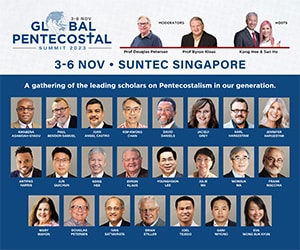 The expedition, which the charity is organising again this year, is part of the YMCA Strong campaign to strengthen and empower vulnerable groups, such as those with special needs.
Loh said: "We wanted to show the world that these are not just people with disabilities but amazing people with abilities. We wanted to give them a shoutout, to say that they all have desires, hopes and dreams just like any of us, including climbing a mountain!
"Ordinarily, you might say, no way lah, that's a lofty dream. But we say no, let's give it a shot. Let's train with you over an extended period of time and let's get up together."
Apart from advocating for them, Loh also hoped that the expedition would inspire confidence in participants, so that they know they are more than capable of leading independent and dignified lives.
Since 2005, the charity has been running the Y Camp Challenge, an annual outdoors programme that sees its special needs participants kayaking, rock-climbing and attempting high elements.
"We are saying: You are a child of the Most High and have great dignity and great value."
Climbing a mountain, Loh said, is just one level up.
"We don't want to focus on what they cannot do, but what they can do. Sure, they can't do everything that an abled person can do. But there's something they can do and we want to help them to do it better and challenge them to go beyond that."
He added that a critical part of making God known as part of the Great Commission is to call out the identity of every individual as valuable sons and daughters of God who are each fearfully and wonderfully made (Psalm 139:14-15).
"This climb is simply an expression of that. We are simply saying to each one of them with special needs that they are a child of the Most High and have great dignity and great value, that they are valuable enough for all of us to go through this huge exercise together. They are worth it."
"Must try first!"
To prepare for the climb, the team trained together for four months, tackling Mount Faber and Fort Canning and even hauling heavy backpacks up Bukit Timah Hill. Each person with special needs was buddied up with an able-bodied volunteer as they worked on how to better support one another.
On August 29, they began their ascent on the rocky terrains of Mount Fuji, braving altitude sickness, steep and slippery paths and even a "typhoon-like storm".
At certain parts of the trail, Oh Siew May, 49, who has cerebral palsy, had to get down on her all fours to crawl. When volunteers reached out to help her, she rejected their offers and trudged on by herself in determination.
"I didn't want to pull them down and get them hurt. I was quite sure that I could go on by myself. In life we can't always depend on others, must try first!" she said, adding that she joined the climb to prove that "being disabled does not mean unable".
Her attitude inspired the weary team, including Loh, who said: "There's no way I'm going to give up if these guys are not giving up. The honest truth was that they were helping us."
Just do it
Chris, a fit sportswoman despite her visual impairment, also helped her climbing buddy, Denise, by pushing her physically and teaching her how to overcome mental barriers, especially during the preparation period.
"Being out in nature, hiking up a mountain and being of service to someone is, for me, an act of worship."
Denise said: "I realised that I could do a lot more things than I thought, and the real impetus was Chris. I saw how fit she was and I wanted to push myself to be of a certain standard so that we could be buddies that matched better."
Throughout the journey, Chris encouraged her partner with her own life's philosophy to "just do it".
"Don't think so much. Just take a step at a time and it will get you there," said the vice president of Runninghour, which promotes the integration of people with special needs through running.
As the pair ascended Mount Fuji together, Chris held on to Denise's arm while the latter described the terrain and trail to her, alerting her to anything she needed to be careful about.
Every now and then, Denise would also describe the scenery – the blue skies, the fluffy clouds, the wild strawberries and the mountain peak just up ahead.
There was rarely a time that she was not talking, but Denise did not mind at all: "Being out in nature, hiking up a mountain and being of service to someone is, for me, an act of worship."
A beautiful picture of unity
Even though the team worked well together and made good progress, they were unable to reach the top. When they was just 500m shy of reaching the summit, authorities closed it due to severe weather conditions.
It was disappointing news, but that did not stop the team from appreciating what they had managed to achieve.
Reaching the base camp alone was a feat in itself for Chris, as that was the highest she had even climbed. "I never knew I could climb that high. It was a personal achievement. I'm proud of myself that I managed to do it and enjoyed it."
Siew May, who has cerebral palsy, said: "We were happy that we had tried our best. The trip is not just about getting to the top but about breaking through the boundaries of what people think we can do."
At the end of the trip, an 18-year-old boy with autism also approached Loh, made eye contact with him, shook his hand and said "thank you", expressing a confidence that was surprising as he usually kept his head down and did not engage in conversation, Loh said.
For him, simply watching the team – able-bodied and special needs alike – working together to conquer the mountain was enough to make him feel satisfied.
"It was a beautiful picture of unity – everybody with different abilities helping each other, everybody doing it together. It was like a beautiful picture of the body of Christ."
If you have enjoyed reading Salt&Light...
We are an independent, non-profit organisation that relies on the generosity of our readers, such as yourself, to continue serving the kingdom. Every dollar donated goes directly back into our editorial coverage.
Would you consider partnering with us in our kingdom work by supporting us financially, either as a one-off donation, or a recurring pledge?
Support Salt&Light