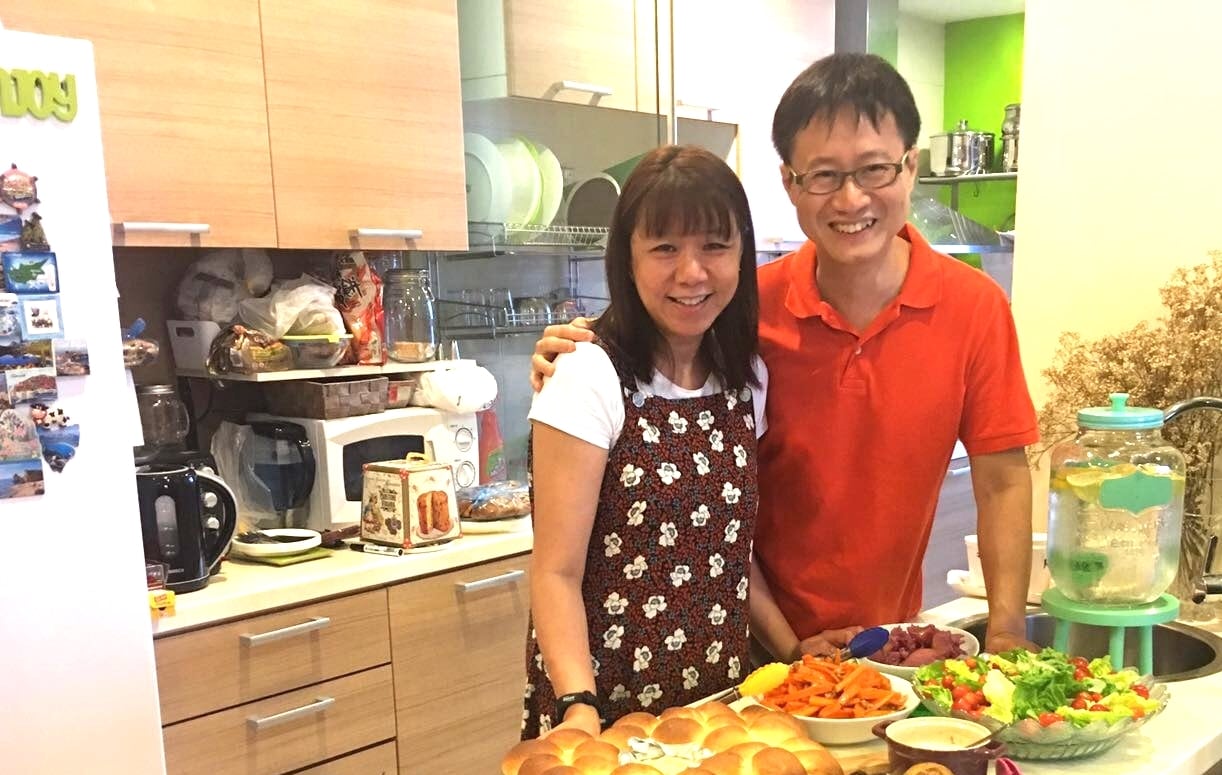 Angela Chua and her husband Ps Jew Yun Shern bond over cooking together. Their experience of splitting the work in the kitchen would later become a cookbook for two. All photos courtesy of Angela Chua.
Love came late for Angela Chua. She was 40 before she married a long-time friend from church.
"I had known him since I was 18. We served in the same worship ministry."
But she never thought of him romantically because he was two years her junior and, by the time most of their peers had married, he had become a pastor and Angela did not feel "called to be a pastor's wife".
Yet, not only did she marry him, she would quit her job and follow him half way around the world.  Out of this adventure, a cookbook for couples celebrating marriage and the joys of home cooking would be born. 
What Angela did not expect was how the book would draw people together and that, 10 years after being published, it would be timely for marriages in this time of Covid.
Cooking for two
When Angela married Jew Yun Shern (Ps Shern to those he shepherds), they ate out quite a lot in the first year.
"We were both very busy at work."
But the long queues and jostling for space at crowded eating places soon made dining out "a torture" for the newly-weds. So, they decided to try cooking at home three times a week.
To make the cooking easier, husband and wife would split the work.
"He loves to read recipe books and he bakes cakes and tarts.
"I never cooked till I got married but my paternal grandmother who is Peranakan Teochew and my Teochew mum were very good cooks," said Angela.
In fact, her mother used to supply Teochew kueh (cakes) like png kueh (dumplings filled with glutinous rice) and soon kueh (dumplings filled with turnips) as well as popiah (wheat flour rolls filled with turnip) to Yaohan, a Japanese department store popular in the 1970s and 1980s.
While Ps Shern tackled the Western dishes, Angela specialised in Asian ones. "He loves salmon, so I would make salmon porridge or noodle soup."
To make the cooking easier, husband and wife would split the work. "He chops garlic. I hate it because I hate the smell of it on my hands."
As they laboured shoulder to shoulder, conversations flowed and they bonded. Unknown to Angela then, the experience would form the basis of the cook book for couples she would later pen.
The call to write
Three years into the marriage, Ps Shern decided to quit his job as a pastor to further his theological studies abroad. It would be a four-year commitment.
"God told me, 'This book is about leaving a legacy for young people on how to cook.'"
Angela, who was working as an administrative manager at a leading Southeast Asia automotive group, left her job to follow her husband. Trailing Ps Shern without any purpose was not a prospect she welcomed.
"When I was still in Singapore, I asked God, 'Resign, then what can I do?'
"God asked me to write a book. But I told Him, 'I'm not a writer. What do You want me to write?'"
The reply came: A cookbook.
But Angela struggled with this. There were already so many cookbooks in the market, who would buy another one?
"God told me, 'This book is about leaving a legacy for young people on how to cook, how they can cook and how husbands and wives cook together."
"The verse really spoke to me. I had nothing, but I got started."
Though clueless about publishing a book, Angela began to compile recipes from her many cooking sessions with her husband. 
On Christmas Day 2011, a few months before she was to leave with Ps Shern for the UK, God gave her a sign, encouraging her that she was on the right path.
Angela was at a church service that day and was praying about the cookbook for couples when a retired pastor came up to her.
"He said, 'If you are writing a book, when it is done, I will introduce you to someone who can help you get it published.'
"I hadn't even talked to him about writing a book!"
Still, Angela sought God for a direct word. Two weeks later on her birthday on January 11, He gave her Ephesians 2:10:
"For we are his workmanship, created in Christ Jesus for good works, which God prepared beforehand, that we should walk in them."
"The verse really spoke to me that I should go ahead and do this book. I had no money, got nothing, but I got started."
Many hands to help
Young adults from the church Angela was mentoring chipped in to help. Every weekend from February to May, she would cook the dishes and they would take photos of the finished work for the cookbook for couples.
"My friends tell me it's a gift that I can taste something and just know how much salt or ingredients to put inside it."
They made an occasion of it, tucking into the food after the work was done. In all, she cooked some 60 dishes that ranged from Japanese, Korean and Western to home-cooking and one-dish meals.
"They were things that I cooked with my husband. I'm a copycat. If I eat ban mian (handmade noodles), I'll think about how to recreate it.
"My friends tell me it's a gift that I can taste something and just know how much salt or ingredients to put inside it."
The recipes she included were easy ones that husband and wife could prepare within an hour. Stews and soups were added for weekend cooking when people tended to have more time.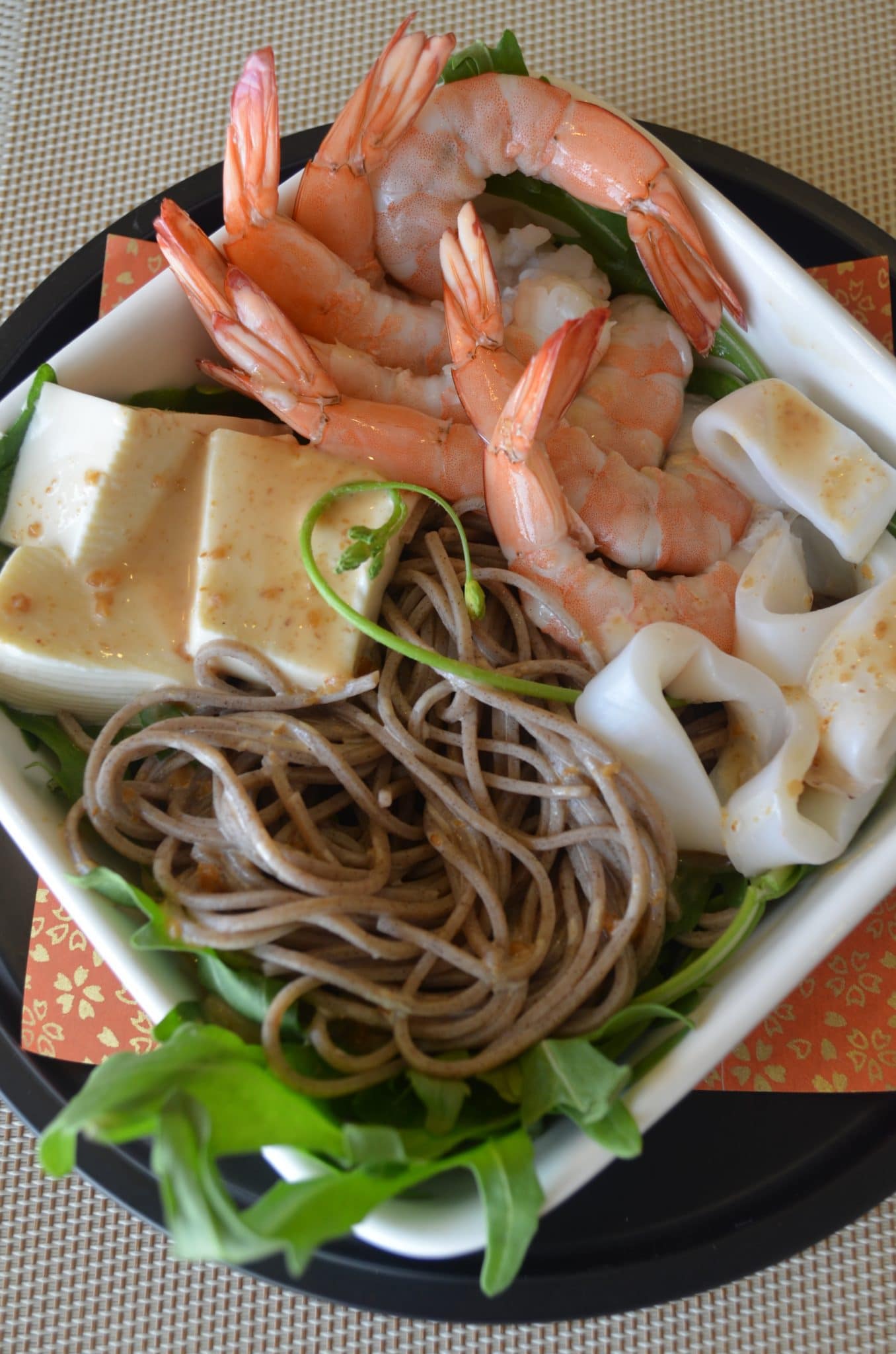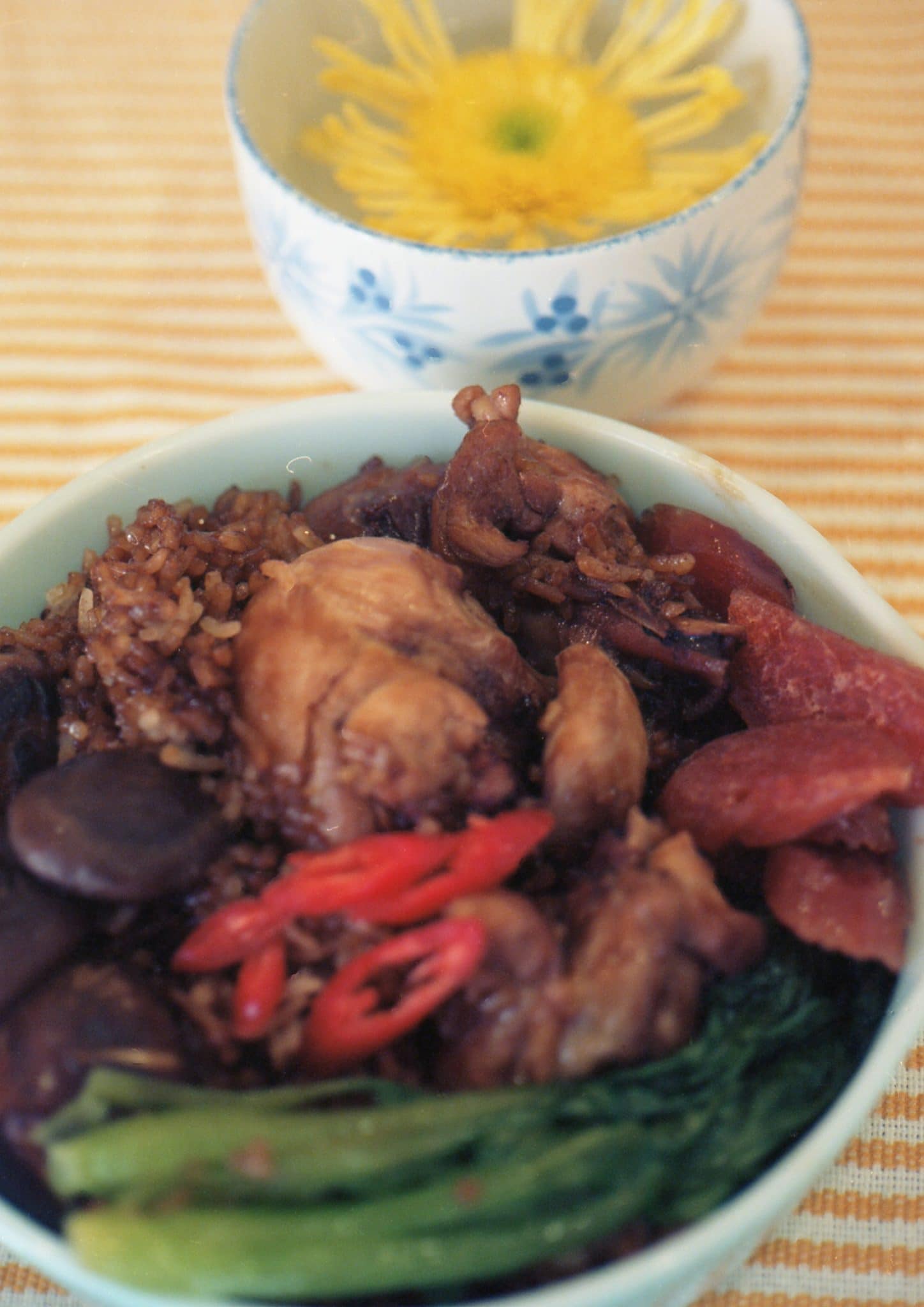 What makes it a cookbook for couples is the fact that Angela has instructions for both husband and wife. The cooking is divided between the couple, just like how Angela and Ps Shern used to cooperate when they cooked in the early days of their marriage.
Ps Shern was roped in to edit her writing.
By the end of July, 3,000 copies of Cook Your Way To A Healthier Marriage were published. Their church bought 1,000 copies and then the couple had to leave for the UK.
Food as ministry
While Ps Shern studied, Angela invested her time in mentoring young people. She was introduced to a group of seven Singaporean undergraduates there and became a mother figure to them.
"They would come to my house, and I would cook for them and mentor them. Then, I would send them back to college.
"They said it made them feel like locals because that's what the local parents did for their kids. It made them feel like they had a home away from home."
Angela took the girl under her wing. "She became my spiritual daughter."
Angela still keeps in touch with them and, until Covid put paid to social gatherings, they would meet once a month for a home-cooked meal at Angela's place.
This group of students found out about her cookbook for couples and encouraged her to re-create the dishes in the book so they could make cooking videos and post them online to promote the book.
"So, Sundays I would do the cooking and they would do the videoing."
Meanwhile in Singapore, Angela's book was featured in The Straits Times. A mother whose daughter was studying in the UK read the article and wrote to Angela.
"She said her daughter was very shy, would I look out for her?"
So, Angela took the girl under her wing. "She became my spiritual daughter."
Bonding over cooking
When Angela and Ps Shern returned to Singapore, he pastored a different church while she returned to work.
She had always wanted to do something about the remaining 2,000 copies of the cookbook. But she was clueless as to what that might be.
Serendipitously, Angela was talking to a work contact and the topic of her cookbook for couples came up.
"This is exactly what God told me when He asked me to write the book."
"As I shared with her about how the book came about and why I wrote it, she told me that she felt goosebumps.
"She thought that with Covid and more people eating in, this would be a good book for couples to use to bond over."
Angela gave her a copy of the book and the woman was so impressed with it, she bought a copy as a gift for a cell group friend who was getting married.
"The cell group leader saw the book and said it would be very good for young couples. And I thought: This is exactly what God told me when He asked me to write the book."
Her hope is that the cookbook will find a new lease on life and bless couples stressed out by the pandemic, who are in search of easy home-cooking recipes.
As for Angela and Ps Shern, they have moved on to "more advanced cooking".
"We don't use the easy recipes anymore. Now, we make paella and beer battered fish and chips, something I picked up from the UK.
"But he doesn't cook with me anymore. Too busy. He does the washing up instead!"
---
To buy Cook Your Way To A Healthier Marriage, email Angela: [email protected].
---
RELATED STORIES:
"Heaven is full of good food": ieatishootipost's Dr Leslie Tay
Candlenut's Malcolm Lee was on brink of hanging up his apron before his Michelin star
From Peranakan traditions to Passover feasts: Cookbook author Christopher Tan's expressions of faith
From addict to celebrated chef, ceramist and triathlete: Chef Heman Tan on being moulded by God
"My home is now my church": How a pastor-turned-private-dining-chef redefined church work
If you have enjoyed reading Salt&Light...
We are an independent, non-profit organisation that relies on the generosity of our readers, such as yourself, to continue serving the kingdom. Every dollar donated goes directly back into our editorial coverage.
Would you consider partnering with us in our kingdom work by supporting us financially, either as a one-off donation, or a recurring pledge?
Support Salt&Light