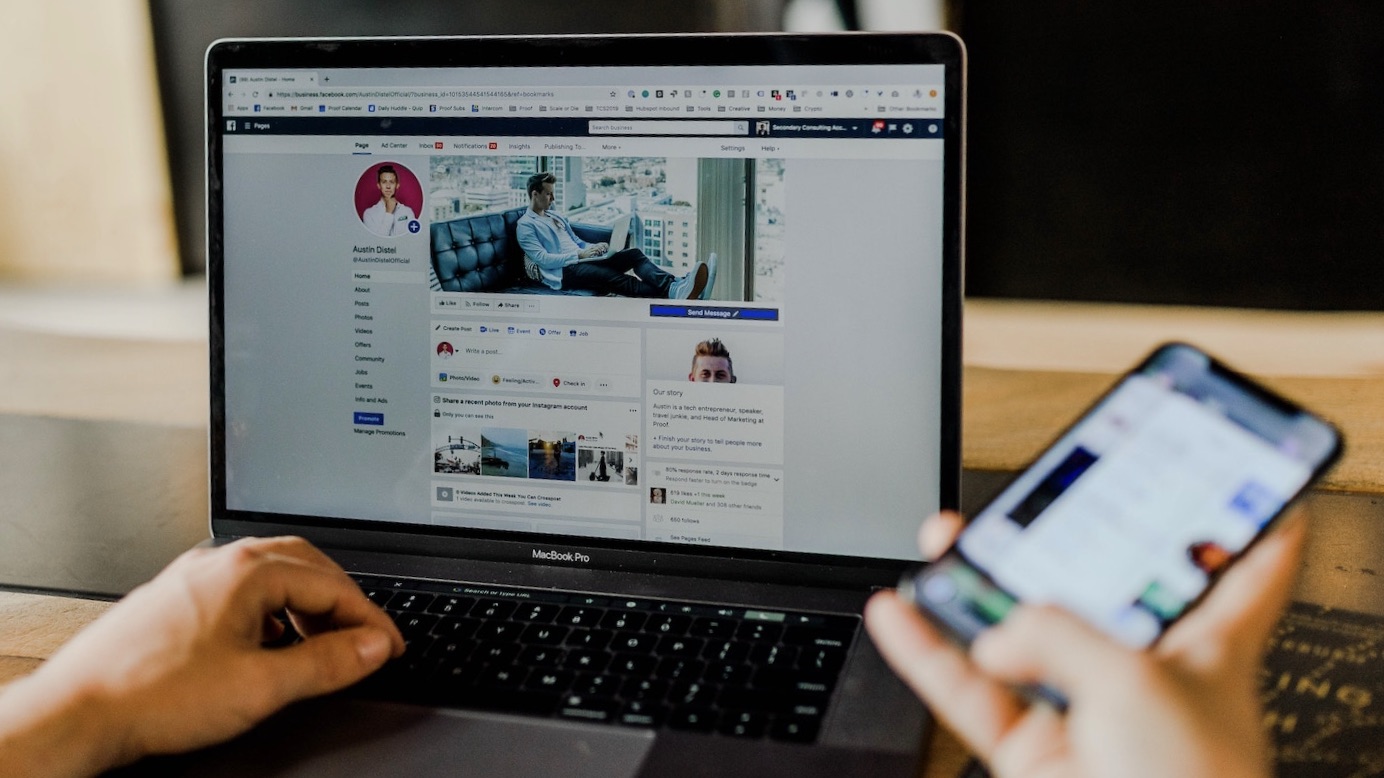 Having open conversations with the children from young will help parents to navigate the different complexities, especially as the children grow older, says digital literacy educator Carol Loi. Photo by Austin Distel on Unsplash.
"Nicole, I'm concerned about your tech usage," Carol Loi, 48, told her 17-year-old one day.
Have you made a similar statement and was met with a less-than-enthusiastic response?
The mother of two teenagers admits it's not an easy conversation to have – or keep having, for that matter – but it needs not require the gnashing of teeth for both parties.
"Start the children young, keep the conversations going and sow into their lives."
Over the years, the digital literacy educator and founder of Village Consultancy has discovered the secret is to start having open conversations with her children from young.
"Start the children young, keep the conversations going and sow into their lives. Parents, too, need to continue learning, to pray for the family and be intentional about building faith," she says.
"Having that foundational relationship and opportunities to talk every day help to navigate the different complexities, especially as the children grow older."
Here she distils five practical things that parents can do to build the foundation that's needed to broach difficult conversations.
#1: Set family rules
"Rules without relationship lead to rebellion," says Carol, quoting famed Christian apologist Dr Josh McDowell.
When rules are established, parents first need to explain why these rules are important.
"The rules in the family are for every aspect of development. It is not just related to media and tech, it is related to other things as well. For example, how we talk to each other – we talk to each other respectfully and so on.
"Build boundaries into the family structure."
"And when we inculcate the rules together with spending time with each other, then when they're older, it gets better because it is already part of their habit, a part of the family routine," she explains.
She encourages families to build boundaries into the family structure when the children are young. "If we only start when they're in their teens, it is much harder because it is very hard to break them out from habits that have been formed for years."
Carol believes boundaries and open conversations not only set children up for success, but also serve as a form of protection for them.
#2: Be flexible with the rules
As your children grow, rules need to evolve too.
"In the past, when they are younger, maybe the cut-off time from devices is earlier. But now, as they use it for school, for whatever purposes – planning meetings or their cell group leader want to talk to them late at night because that's their only common free time – so the rules do change.
"But that doesn't mean that there are no rules," says Carol.
"Because when they go out into the real world, there are rules. Actually, God gave us rules too! And those rules are meant to help us to thrive."
#3: Set aside time to bond
Meal times are fiercely cherished in their household.
"That's when we have open conversations about what we've gone through in the day or even topics that we discussed with others," shares Nicole.
These conversations are a two-way street as Carol and her husband, Albert Soh, also use this time to share their day's reflections and observations with Nicole and 14-year-old Gillian.
"That's how we learn together as a family," reveals Carol.
#4: Be a safe harbour
Nicole once saw an image online that distressed her. But because she knows she can speak freely with her parents, she shared what was bothering her. The fear lifted after Carol processed it with her and they prayed together.
"It wouldn't have been possible if we didn't even have the chance to talk about it in the first place. If I'd kept all to myself, I think I'll be super traumatised," shares the teenager.
"If the children see something and it disturbs them, it is for us to know, which is why the conversation and the relationship are important," explains Carol.
"It's applicable to not just media stuff but to anything that makes the children feel uncomfortable. Parents should be the first port of call to help them to process," she adds.
The open conversations allow children to offload the "trash" that they've picked up in the course of the day.
"The home is where they offload. We clear out the 'trash' and lift all the things to God. Otherwise it just keeps building inside, it's not healthy for them," says Carol.
#5: Foster an in-built filter
When parents can have open and honest conversations with their children, opportunities will open up for the parents to build faith, while explaining and making connections for the children.
"When they can make better connections, then they can stand for their faith better. When they can stand for their faith better, it helps them to make decisions better," she explains.
Carol likens it to an in-built filter, where it is not just the parents telling them what is good and what isn't, adding: "It's their own filter that they build over time, through journeying with God, through experience – good or bad – that ultimately they would have to apply at the right time."