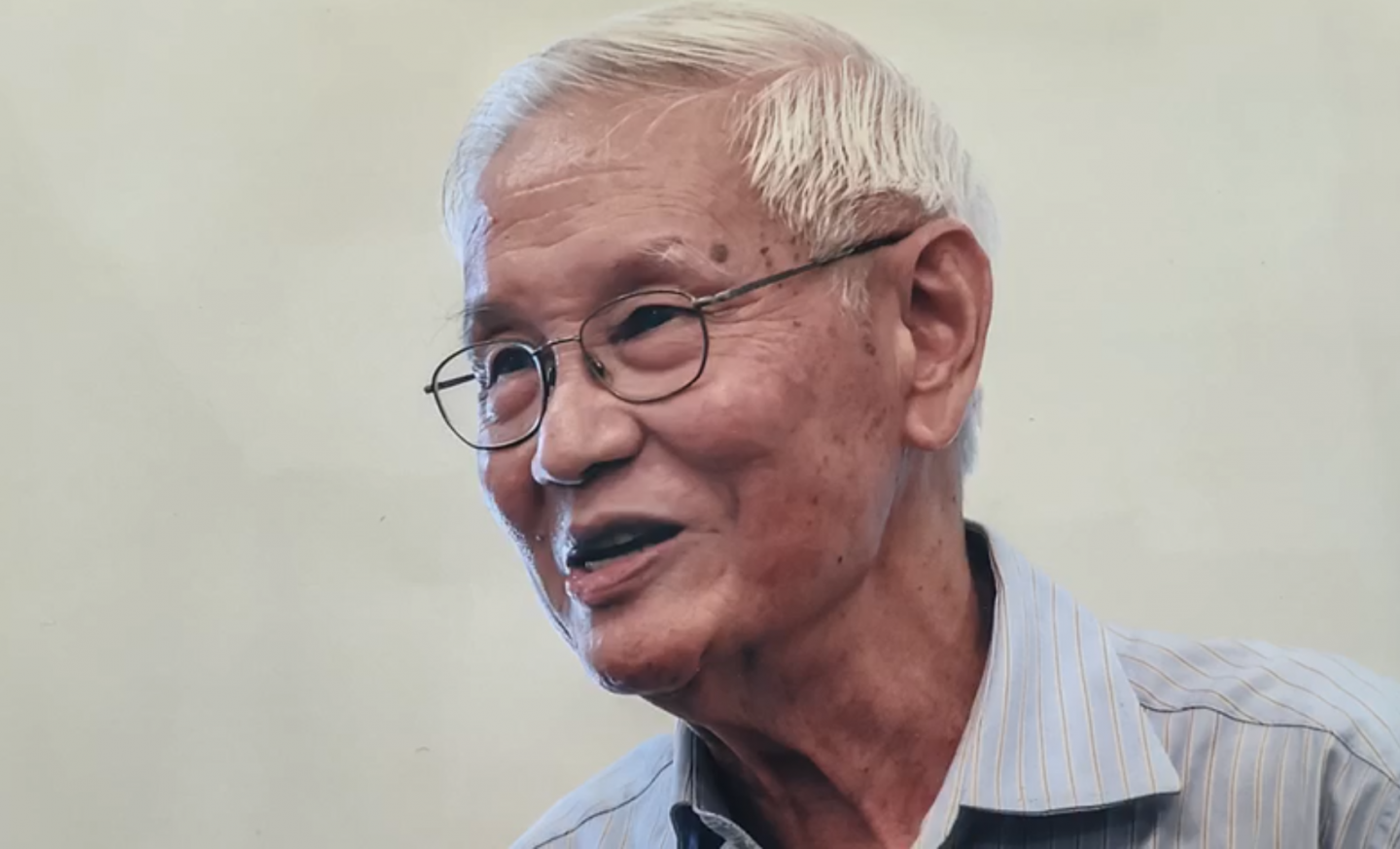 Dr Bobby Sng had helped nurture thousands of students, many of whom are leaders in Singapore today. All photos courtesy of GoForth National Missions Conference.
Hungry for God and His purposes, Dr Bobby Sng started his faith journey young – accepting Christ in primary school, reaching out to and discipling his peers as well as preaching God's word whilst still an energetic athletic teenager.
Passionately uncompromising about, and rooted in, God's Word and values, he and other like-minded Christian undergraduates made a stand against fast-spreading liberalism in Singapore Christianity of the 1950s, which catapulted the birth of the Fellowship of Evangelical Students (FES) on the campus.
A year after graduating as a doctor in 1962, Dr Bobby Sng felt God called him into ministry and missions, propelling him to go to a rural community in Cameron Highlands, Malaysia, where he established three medical clinics. He also ministered at the Gospel Hall, a little church there, together with his beloved wife Ivy whom he married in 1964.
Their six years of faithful ministering, reaching out to the community and nurturing the next generation bore tremendous fruit more than 50 years later. Most of the youth they had nurtured are now visionary leaders making positive impact in their various spheres of influence, whether in the public, private or church realms.
Impacting the next generation
In 1969, he returned to Singapore and became General Secretary of FES for the next 20 years. Through connect groups, teaching sessions seminars and conferences, he helped nurture and mould thousands of the next generation, many of whom today are leaders in Singapore's secular society.
Dr Sng believed Christian professionals played a big part in Singapore's development from Third to First World.
Dr Lawrence Chia, chairman of the Evangelical Fellowship of Singapore, affirms Dr Sng as a man of great insights and sensitivities to current and contemporary issues.
In the 1970s, he helped start the Frontier's Group which highlighted ministry opportunities in churches and beyond, resulting in scores of students going for further theological studies in the next ten years.
Today, many former students are serving as church pastors, para-church workers, overseas missionaries and lecturers in Bible colleges.
Later, Dr Sng became the Graduate Secretary of the Graduate Christian Fellowship (GCF) he helped pioneer with a few others. The GCF encourages the formation of various professional sectional groups, such as medical, legal, education and healthcare, with the purpose of inspiring Christian professionals who give excellent service.
Indeed, Dr Sng believes that Christian professionals, given their significant numbers in the various professions and administrative services, played a noteworthy part in Singapore's development from Third to First World nation. In the 1970s, the Lay Institute of Theology, a joint venture with Discipleship Training Centre, equipped more than 500 persons.
Shaping Christendom
Because GCF has a macro-vision of the church, its members, like Dr Sng, also played key roles in other Christian organisations such as FES, Scripture Union, the Bible Society, St Luke's Hospital, Overseas Missionary Fellowship, the Navigators, Cru (formerly known as Campus Crusade) and Youth for Christ. By collaborating together, they shaped Christendom through the various facets of the body of Christ in Singapore.
The far-sighted and compassionate Dr Sng was instrumental in pioneering St Luke's Hospital as he saw the needs of the community and advocated for Christians to unite in playing an integral role in caring for the community. He also discerningly opened wider the ministry doors of Scripture engagement, discipleship, evangelism and missions through the Bible Society of Singapore during his 10-year tenure as President.
Dr Philip Lee Hin Peng, Professor of School of Public Health, National University of Singapore, commends Dr Sng as not only a discerning doctor but also an insightful Christian community leader who dishes out practical prescriptions for living in a secular society like Singapore.
A statesman after God's heart
An avid historian, in 1978, Dr Sng began the writing of the history of the church in Singapore.
"In His Good Time has become a classic history of the Church in Singapore," commends Methodist Bishop Emeritus Robert Solomon. Now updated three times, this legacy of God's goodness and glory that Dr Sng has penned will be an everlasting memorial to the generations unborn.
A gentle giant who comes alive when unfolding God's Word.
Dr Sng's book, Changing Times, Unchanging Word, which spans almost 50 years of ministry, underscores his lucid, energetic and thoughtful exposition of God's unchanging Word in a changing world. Drawing from lessons in history, philosophy, law, culture, medicine and, above all, his deep knowledge of the Bible, Dr Sng clearly demonstrates the working of God's hand in shaping our world, while reminding Christians to make a difference in all spheres of human endeavour.
A gentle giant, who comes alive when unfolding God's Word, Dr Sng is a remarkable Christian statesman who loves God, his family and friends whilst upholding biblical principles authentically to meet urban needs realistically, shaping both civil society and the Christian community in Singapore!