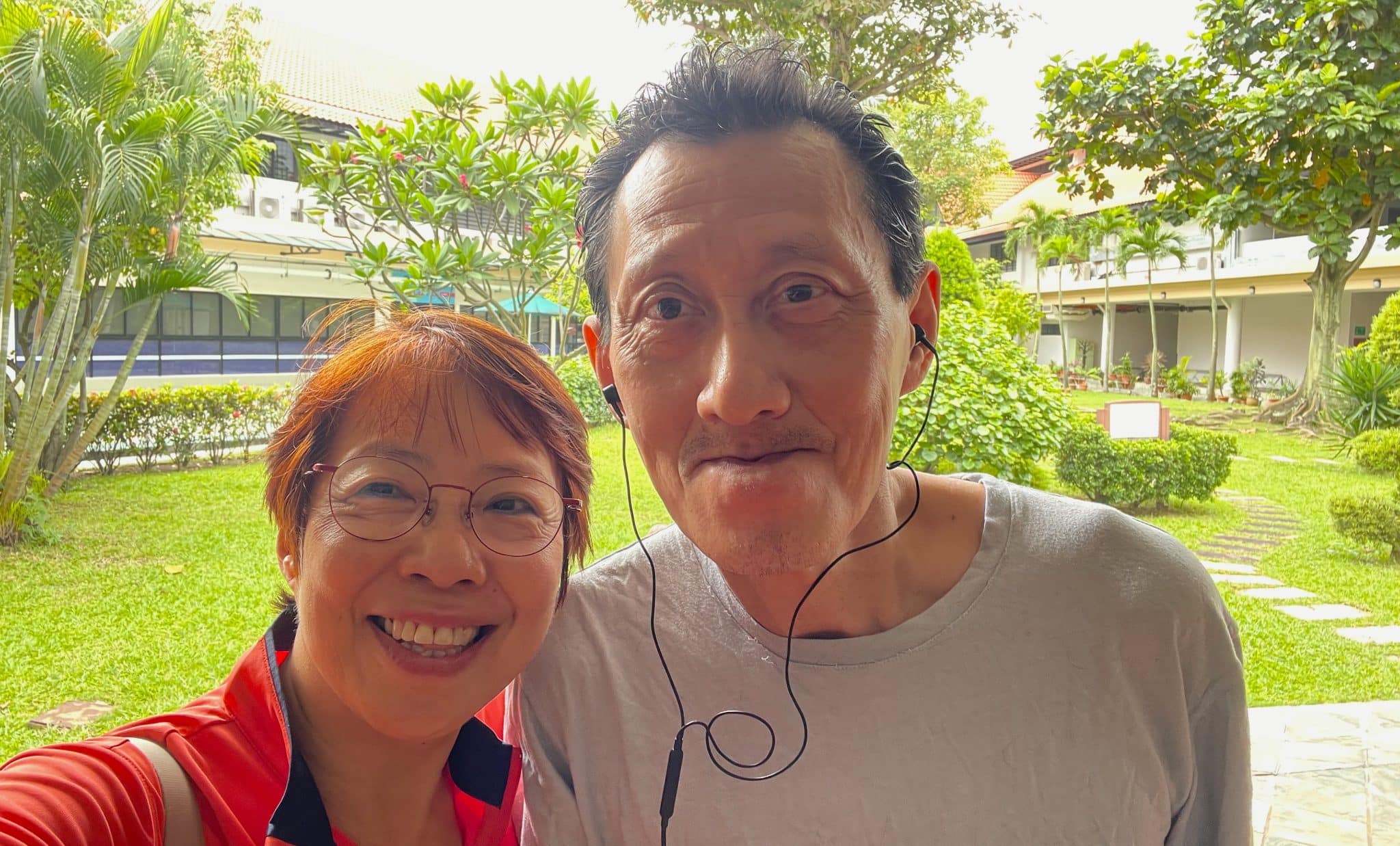 Margaret Ong and her husband Leslie Ng. They were a loving couple until Leslie was stricken with schizophrenia in 2009. Today, he thinks she is either dead or believes he has remarried. Photo courtesy of Margaret Ong.
"You won't find the word 'resilience' in the Bible. Instead, the Bible uses 'endurance' and 'perseverance' quite a bit. Perseverance is the building block of resilience," said Margaret Ong.
She is one person who knows what it is like to endure and persevere. Her husband was only in his mid-40s when he began exhibiting signs of schizophrenia.
It was the private investigator who encouraged Margaret to take her husband to a doctor to be evaluated.
"It began with a simple thought. He had suspicions that our next-door neighbour was pouring urine into the concealed compartment which housed our public utility metre," said Margaret.
Soon, his delusions "manifested into something darker". Margaret came home one day after work to find that all the windows in her home had been covered with black paper. Her husband even got a professional security company to install cameras at all the spots where their neighbours could potentially take a peek into their home with a pinhole camera.
Eventually, they had to move several times within a short period, living "like nomads" at her sister-in-law's home, in hotels and service apartments before moving into a new home. But her husband's paranoia persisted. He became suspicious of their new neighbours.
They even hired a private investigator to follow her husband for five days to see if someone was truly bothering him as he had claimed. No evidence could be found to back up what he said he experienced. In the end, it was the private investigator who encouraged Margaret to take her husband to a doctor to be evaluated.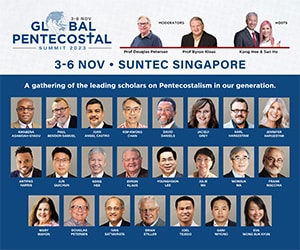 But he refused to believe that he had schizophrenia. He saw a psychiatrist twice before refusing further consultation.
"His denial of his illness put tremendous demand and pressure on the family," said Margaret whose sons were then eight and 12.
Because she travelled often for work, some of the responsibility of ensuring that her husband took his medication fell on her elder son. That stressed him out. The boys were also embarrassed by their father's erratic behaviour. Once, he stormed into the general office of his elder son's secondary school and demanded to see him.
"My son could hear his thundering voice from the fifth floor where his classroom was. They would wait for me to return from my business trip to attend the parent-teacher meetings and would ask me not to take their dad along for the meeting."
Margaret had to consult the doctor on her husband's behalf because he was in denial. After more than a decade of outpatient care and medication which did not arrest the advancement of his mental illness, Margaret had no choice but to have her husband committed to the Institute of Mental Health (IMH) in June 2020.
"I have experienced the grief of loss of spousal relationship. I have also grieved the loss of a complete family."
He remains in denial of his condition which has continued to deteriorate.
"I have experienced the grief of loss of spousal relationship. I have also grieved the loss of a complete family, being now a single-parent family. Because I had early retirement at the age of 50, I grieved the loss of career. I had financial insecurity in the first few years after early retirement. "
Margaret was on the panel of Salt&Light Family Night (November 29) to talk about how to build resilience in the family. With her was final year polytechnic student Jaryl Wee. Jaryl was an orphan in Myanmar who got adopted by a Singapore couple. Growing up, he felt the weight of people's expectations on him which shook his confidence. He suffered from anxiety and panic attacks, and eventually had a mental breakdown which led him to run away from home. But God met him at this lowest point of his life. He now heads Christian student network Poly Revival.
Also on the panel was Dr Joseph Leong who is a senior consultant psychiatrist with Promises Healthcare. He worked at IMH since 2000 and has helped many with serious mental health issues, guiding them through life transitions, troubles and trials. Dr Leong is known for his warmth and exceptional, active listening skills. Using talk therapy, psycho-social rehabilitation and community partnerships, he has helped many recover, even those who have suffered the greatest setbacks.
Over 120 people gathered on the final edition of Salt&Light Family Night to hear what the panellists had to say about the support needed for people to build resilience in themselves and their families.
1. Find a community
Have R&R, said Dr Leong. But he does not mean rest and recreation.
The R&R Dr Leong advocates is Relationships and Routine. A community represents important relationships that become bulwarks against the stresses of life.
Even though Margaret feared being stigmatised because of her husband's mental illness, she made an effort to strengthen relationships and build a community around herself because she knew how important it was to have support.
It was difficult at first.
"I basically asked, 'Who can I trust and confide in? Will I turn away friends and relatives who might feel awkward when I share my problems with them?'"
That was why meeting other caregivers of those with mental illness was such a godsend for Margaret. At the onset of her husband's schizophrenia, the community she counted on was the one she met at Caregivers Alliance Limited (CAL).
"I had to recognise that all of us are flawed, all of us are broken." 
"It was one safe environment for me to discuss the issues and the problems I faced with people who were in a similar boat as me.
"We could share our emotional burdens and cry together because there is an understanding of what our troubles was versus someone with no experience with people who are mentally ill."
In that community, Margaret also learned to manage her husband's illness from other caregivers.
Another community Margaret leaned on was her family. Even though they live in Malaysia, she considers them her "key pillar".
"I lean on them because I know they love me and they do not judge me."
For Jaryl, one hurdle he had to overcome to find a community was the fear of appearing flawed.
"When I go on social media, it's a huge bluff because people only see the good side. I had to recognise that all of us are flawed, all of us are broken. No one is perfect."
When he was able to see that, he was less afraid of being authentic with his friends, which helped him build his community. It is his Christian community who reminds him of his identity as "the son of the most high God", grounding him when he faces negative comments.
Quoting Hebrews 3:12-13, he added: "It is important to be in a community where you are exhorted to godly living and mental resilience, and to exhort others to do the same."
2. Get help
That honesty about his feelings helps Jaryl in other ways as well.
Said Jaryl: "I have this policy: When people ask me how I am doing, I always answer honestly, regardless of who is asking.
"Increasingly, what is happening among youths is that youths tend to hide and shy away from community. If you shy away, you won't be able to receive help. But sweeping it under the carpet won't solve any problems. We are only hurting ourselves and others.
"When people ask me how I am doing, I always answer honestly."
"It is better to say it, to voice it out. At least someone knows I am going through this. To suffer in silence is a shame.
"Only when we are fully known can we be fully loved and the love is therapeutic to help us fully heal."
To be a support to those around, Dr Leong shared a good way to elicit deep sharing. Instead of asking, "How are you?" ask, "What is happening in your life?" Then, sit back and truly listen.
For those journeying with people struggling with mental illness, Dr Leong encouraged: "Many of them are in denial. There is a brain condition. They are not able to register that they have a mental illness. They just can't see it."
Sharing advice from Dr Xavier Amador, Dr Leong talks about the importance of LEAP: Listen, Empathise, Agree and Partner. The method was developed by Dr Xavier in an effort to connect with his older brother who has schizophrenia.
3. Build routines
The second R in R&R is routine. Another way to build resilience is to create structures and routines in life. Have fixed times for meals, exercise and sleep, advised Dr Leong.
"If I place something into a routine, it means I prioritise it."
Setting aside time for meals with the family creates the space for sharing of lives. This gives rise to opportunities to ask for help and support.
Even if there is no time to meet at lunch, a text in the middle of the day to keep in touch is appreciated. Dr Leong messages his wife every day at lunch to touch base with her.
Even keeping to routine times for bowel movements can have benefits to the body which, in turn, benefits the mind, added Dr Leong.
Having a routine helped Margaret to safeguard her time with God as well as training sessions at Caregivers Alliance.
"If I place something into a routine, it means I prioritise it as something important that needs to be done."
4. Sleep on things
Dr Leong also talked about the importance of self-care in building resilience.
"HALT. Make sure you don't get too Hungry, Angry, Lonely or Tired," he said. 
"Sleep is important medically. When a person sleeps, ventricles, which are spaces in the brain, open up and space out and the cerebral spinal fluid washes between the ventricles, washing away the tar protein. This reduces the risk of Alzheimer's disease in the long term."
"Peer groups play an important role in helping people overcome mental health issues."
Poor sleep impedes concentration as well. Dr Leong shared an anecdote about a classmate of his in secondary school who always topped the class. Asked the secret to his success, he told Dr Leong: "Sleep on it."
The boy always made sure he had at lest eight hours of sleep every night.
For Margaret, self-care means NEST: Nutrition, Exercise, Sleep and Touch. These she ensures she gets plenty of.
Self-care is important to improving mental health, which has become increasingly critical. Mental health problems have led to an increase in suicide ideation. Dr Leong quoted a survey conducted last year that included about 1,000 participants aged between 18 and 70:
1 in 4 in Singapore say they feel anxious
1 in 5 say they are depressed
4 in 10 have considered suicide
13% think of suicide at least once a week
Dr Leong concluded: "If you want to increase mental health, social and physical activities, time with family, friends and co-workers can help. Peer groups play an important role in helping people overcome mental health issues."
---
This report is Part 2 of the Salt&Light Family Night episode on How do I build resilience in my family? You can read Part 1 here.
A full recording of this episode will be posted on the Salt&Light YouTube channel at the end of the week. You can watch past episodes of Salt&Light Family Night on our YouTube channel here.
---
RELATED STORIES:
The "dad for life" who didn't give up despite raising 4 kids single-handedly for 12 years
"Quiet quitting doesn't necessarily make us happier": Isaac Ong and Dr Tam Wai Jia tackle the hot topic in the first-ever Salt&Light Live!
"God wouldn't give up": It took a suicide attempt, jail and a near-death accident before he turned to God
If you have enjoyed reading Salt&Light...
We are an independent, non-profit organisation that relies on the generosity of our readers, such as yourself, to continue serving the kingdom. Every dollar donated goes directly back into our editorial coverage.
Would you consider partnering with us in our kingdom work by supporting us financially, either as a one-off donation, or a recurring pledge?
Support Salt&Light