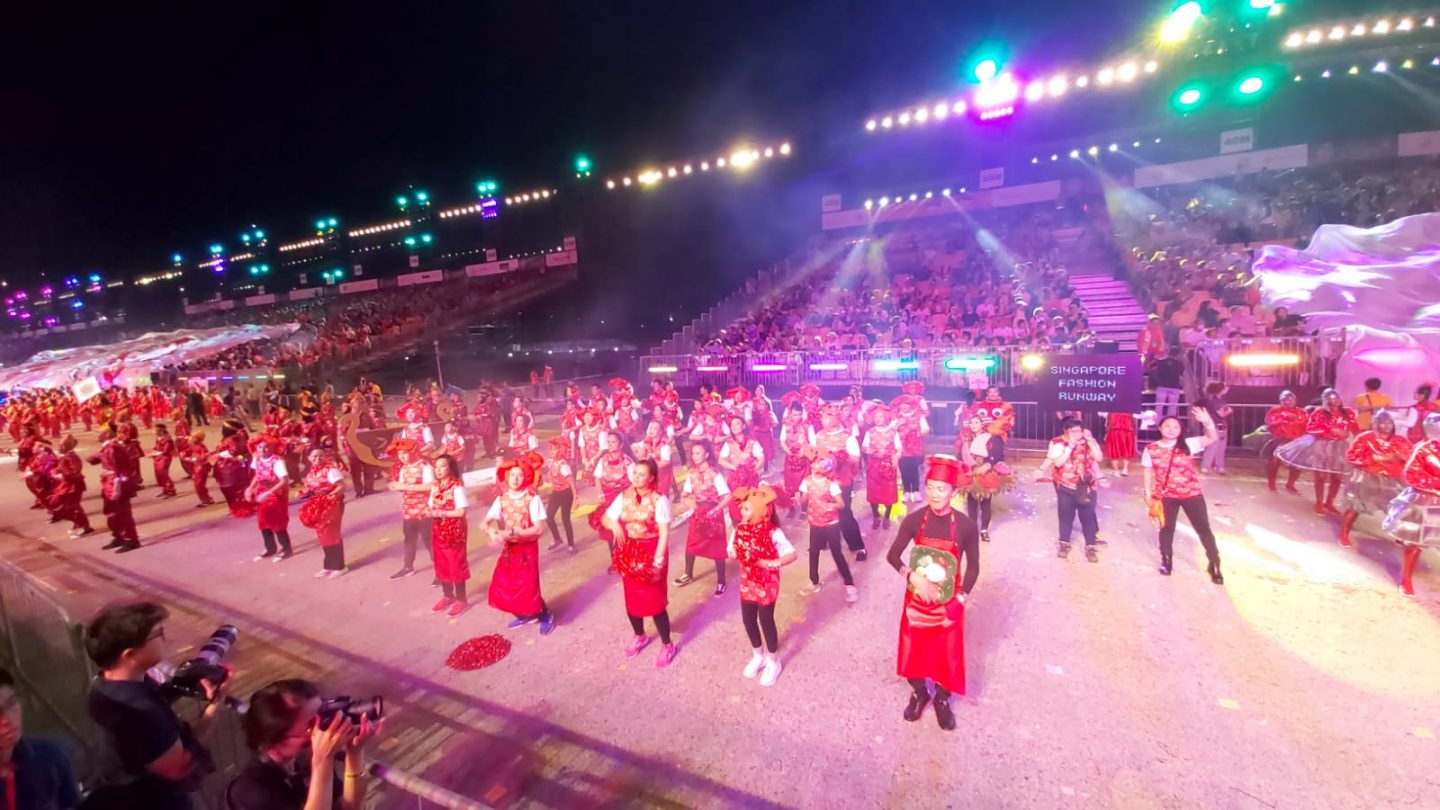 Sixty-five youths with special needs performed with their families tonight in the Singapore Fashion Runway contingent of the Chingay Parade, one of the largest street parades in Asia. All photos courtesy of Singapore Fashion Runway.
To the delight of Singaporeans who have enjoyed the Chingay Parade since 1973, the glittering and colourful Chingay Parade 2020 continued as planned last night and tonight (January 31–February 1), even under the cloud of the Wuhan coronavirus.
This year's parade was particularly special for designer Eileen Yap and her troupe of 65 dancers.
Under the Singapore Fashion Runway (SFR) banner, they were the only contingent whose performers included youth with special needs and their families. Some performers, like 16-year-old Lucus Ho, are on the autism spectrum, while others have learning disabilities.
Many were joined by family members and caregivers who performed alongside them. David and Lois Ho, the parents of Lucus Ho, rallied their entire family of six so that the parade would be a special family experience.
This is the second year that the SFR group is involved with the Chingay procession after being invited to participate for the first time last year.
SFR, Singapore's first "inclusive fashion" movement, is the brainchild of 44-year-old entrepreneur Yap.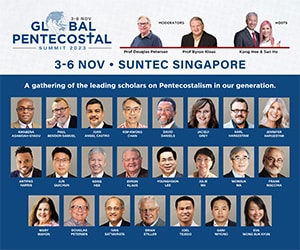 Conducting design and modelling workshops amongst special needs youth is one thing. Preparing the youths for a huge national event like the Chingay Parade is a whole different matter.
Yap, a chatty and upbeat mother of three, confessed she was extremely "apprehensive and worried" at their first performance last year.
"Jesus told me, 'Look around you. Everyone wears clothes, there are ways you can impact them.'"
"How do we bring youths with special needs and their families to dance at such a large-scale event?" she wondered.
"Yet, our community had fun and they did so well, we did it again this year!"
Yap admitted that during this year's rehearsals, "at first we had problems standing in one line and some of them just kept moving away from their position".
"There were also two different sets of dance choreography steps. We were so afraid they would be confused."
With the spread of the Wuhan coronavirus, Yap was also concerned about the safety of her dancers.
"To people with special needs, we need to keep on repeating ourselves to them, emphasising how to take good care of themselves amidst this outbreak," Yap said.
She was especially encouraged by the commitment displayed. In spite of the health concerns, "we stayed almost full-force ­– there was a level of team spirit and courage that I'd not seen before in the SFR community".
Fashion can impact lives too
"Full circle with Jesus" is how Yap describes her journey.
In 2010, as a new Christian, Yap was driven by the motivation to impact lives. She sought the Lord's direction and soon received confirmation to go into the fashion industry. But she wondered: How can fashion impact lives?
"Jesus told me, 'Look around you. Everyone wears clothes, there are ways you can impact them.'
So, with God's affirmation and that cryptic answer, she named her fashion label Noel Caleb, hoping and trusting that, as she walked with God, He would lead her.
In 2015, Yap started Singapore Fashion Runway as an SG50 project – the aim was to to celebrate the nation's 50th birthday by gathering communities to express themselves through fashion.
It was a success – Yap directed and produced six runway shows featuring local talents.
But it was only after the success of the SG50 events that Yap realised that God was on to something. "In 2016, I thought I would stop. I asked Jesus, 'What's next?'"
Fashion for a social cause, came the answer.
And the doors opened. Starting with breast cancer patients and survivors, and continuing with chronically-ill children and youths, Yap now spends time weekly with individuals with special needs who design, sew and model the garments.
"I now understand why He directed me here. Fashion is 'perfect' and glamorous, and it is often unattainable to people with special needs. Guided by the values of Christ, we impact and nurture communities today with our Fashion for a Social Cause movement."
Yap hopes to spread the spirit of Noel Caleb, a combination of thanksgiving (noel) and faith (Caleb), across Singapore.
This is in line with the message of the Gospel, agrees Leow Wen Pin, a faculty-in-preparation at the Singapore Bible College, who also teaches on disability theology at the Biblical Graduate School of Theology (BGST). 
"God saved the Church in order to be a united family that embraces God's inclusive heart for all the nations. People with disabilities are part of this united family, and so we must work hard to include them."
Fears be gone: Children of all abilities find new courage at a special LifeFest
If you have enjoyed reading Salt&Light...
We are an independent, non-profit organisation that relies on the generosity of our readers, such as yourself, to continue serving the kingdom. Every dollar donated goes directly back into our editorial coverage.
Would you consider partnering with us in our kingdom work by supporting us financially, either as a one-off donation, or a recurring pledge?
Support Salt&Light