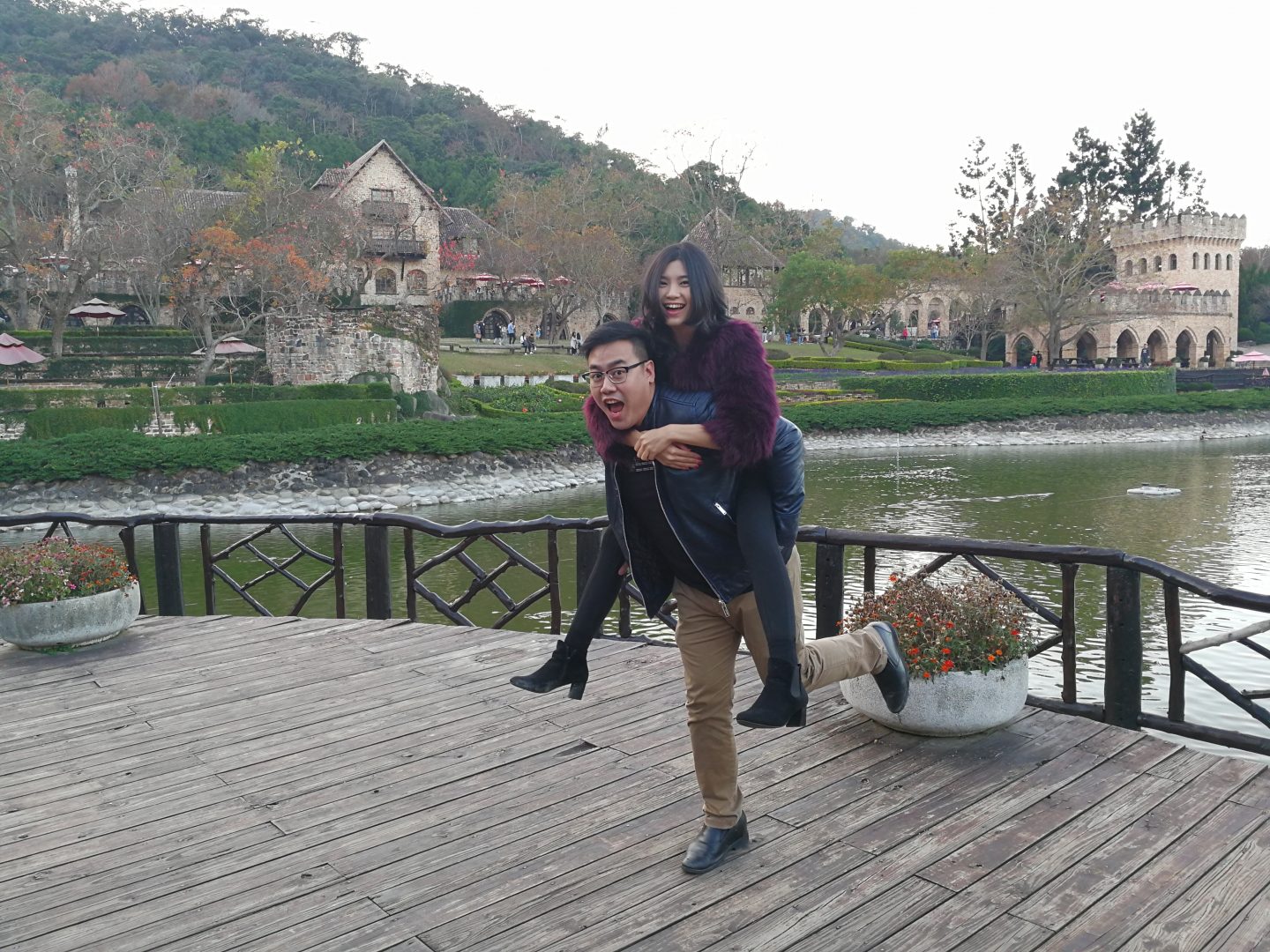 Michelle and Aloysius were due to get married on April 18 when Covid struck. They postponed their wedding to December. But the couple never made it down the aisle as Aloysius died in a car crash on June 6. Michelle tells how God redeemed her devastation in Salt&Light's new book. All photos courtesy of Michelle Milyarti Wantasen.
The ring was bought, bridal dresses made and wedding photoshoot done.
The couple, who worshipped at Wesley Methodist Church, even had a marital home, The [email protected] in District 9, waiting for them.
They were due to get married on April 18 and all 400 invitations to their wedding banquet at Capella Hotel in Sentosa had been sent out. 
Everything that Michelle Milyarti Wantasen, 29, had dreamt of since she was a little girl was becoming a reality. The Indonesian from Jakarta had come to Singapore to study and work, and had quickly fallen in love with a Singaporean here. 
When Covid-19 struck, they postponed their wedding to December instead.
But they never made it down the aisle.
On the morning of June 6, Michelle's fiancé, Aloysius Mikael Chin, 32, was driving to work along the Central Expressway (CTE) when his black convertible crashed into a lamppost after the Jalan Bahagia exit.
Chinese-language evening daily Lianhe Wanbao reported that the driver was flung out of his seat and he was found lying motionless in a nearby drain. He was pronounced dead at the scene by a paramedic at about half past nine that morning.
Ordinarily Michelle would have been in that car as Aloysius usually picked her up from her house to head to work together. However, that morning, she had stayed at home to clean her house.
Little did she realise then what a close shave she'd had with death, or that the person she had planned to spend the rest of her life with was no longer breathing.
The day before, she had just celebrated her 29th birthday and Aloysius had jokingly texted her, saying it would be the last birthday she would have as a single woman.
Life cut short
On June 6, Michelle had called Aloysius twice to ask if he needed lunch so that she could cook and deliver the food to him. There was no answer. At 2pm, Aloysius' father called her mother to inform her that Aloysius had passed away.
Michelle overheard the conversation as her mother had put the phone on speaker mode. She grabbed the phone immediately and asked him to repeat what he had said.
She could not believe it.
"I must have heard wrongly," she told herself.
When the weight of his words sank in, her world crumbled and she fell to the floor.
She made her way to Aloysius' parents' house, crying all the way.
His dad passed her a big transparent bag that contained all of  Aloysius' belongings from the accident scene: His laptop bag, wallet, phone, car key and watch, slightly damp with grass and soil.
Seeing those items, Michelle collapsed on the floor once again.
Too painful to bear
Wailing and crying, her first survival instinct was to search for a Bible, one of which she found in the living room. She  grabbed it and went in a room with Pastor Judith Halim, her mentor.
She looked up to the sky and saw a vision of Jesus and Aloysius smiling in the clouds.
Michelle could only cling to the Holy Bible. Her heart was in so much pain that she could barely breathe. Her stomach was twisting and churning.
In the room, Pastor Halim shared with Michelle that, while she was on the way to Aloysius' parents' house, she looked up to the sky and saw a vision of Jesus and Aloysius smiling in the clouds.
"That did give me some consolation. But the pain was still too great to bear," Michelle told Salt&Light. 
She couldn't stop the tears. She cried when she was eating, cried when she was sleeping, cried when she was driving, cried when she was walking.
She did not say goodbye to him. Instead, she told him: "See you again."
On that sleepless night before the first day of the wake, Michelle tried to make Aloysius' favourite ginger tangyuan and peeled one whole bucket of ginger while crying.
Yet for the three days during his wake, Michelle did not cry. She remembered her fiancé telling her that he did not understand why people cried at funerals or wakes because if he were to die, he saw himself as being happy with God in heaven and so he would want people to be happy for him.
In honour of his memory, Michelle steeled herself during the wake and only shed tears in the toilet or back at home.
When he was cremated, Michelle sent Aloysius off with a smile.
She did not say goodbye to him. Instead, she told him: "See you again."
Despite clinging to the knowledge and  hope that he was in heaven, Michelle was in such grief that she prayed to God every day to take her life.
"I never wanted to commit suicide as I wanted to go to heaven to be with Aloysius. So I prayed that God would take my life away instead," she said.  
I choose joy 
There were so many things that she did not understand. Why did this have to happen to Aloysius? Would she be able to survive the ordeal? Would she ever be happy again?
"God, I have made a decision. I choose to obey you and I choose to accept my portion."
In the meantime, Pastor Judith Halim and her husband, Pastor Jason Ong, who were the couple's  mentors and who had conducted pre-marital counselling sessions for them, stepped in to support and counsel Michelle.
On one occasion, Michelle was at Pastor Judith's house when she was pre-recording an online sermon for church.
She heard Pastor Judith speaking about how it is possible to have joy in the midst of suffering and how joy is not dependent on circumstances nor one's situation. Joy is a decision that we make when we choose to obey God fully, with the willingness to accept one's portion.
On the drive back home that night, Michelle told Him: "God, I have made a decision. I choose to obey you and I choose to accept my portion. Help me and heal me. I just want to live. I just want to be able to breathe again."
In that moment, she felt as though springs of water were gushing from her belly, and suddenly joy broke out from inside of her.
"This unspeakable joy is completely unexplainable. When I looked at my circumstances, they had not changed. But something changed in my heart," said Michelle. "From then on, the joy of the Lord became my strength."
Michelle said she experienced the literal manifestation of John 7:38 in the car: "Whoever believes in me, as Scripture has said, rivers of living water will flow from within them." 
There are still some days that are harder to get by.
During those times, she survives by clinging to the word of God. Hebrews 12:2 taught her to "fix (her) eyes on Jesus, the author and perfecter of faith, who for the joy set before Him endured the cross, despising the shame, and has sat down at the right hand of the throne of God".
When anxiety attacks, she meditates on Matthew 6:25-34 to chase away worry. When she misses Aloysius, she prays 2 Corinthians 10:5 and endeavours to take every thought captive.
On nights when she cannot fall asleep, she plays worship songs such as "Lord I offer my life to You", the song the couple had chosen for their wedding solemnisation, and "Here I Bow", which was to be their wedding video song. 
"There are still many things I don't understand. But what is faith? Faith is loving, obeying, trusting and believing in God, even when you don't see, even when you don't understand," she said.
His guiding hand
Michelle is already seeing God's guiding hand in the next season of her life.
Shortly after they got attached in 2016, Michelle and Aloysius started their own IT technology company that sold software. After Aloysius' death, Michelle was very restless as she did not know what to do next.
"He reminded me that I could be a Christian counsellor and heal others by using the Word of God."
Then she chanced upon the Singapore Bible College webpage and saw its Masters of Counselling course. At that moment, she had a flashback to the time when she was in middle school and about to choose her major; she had actually wanted to be a psychologist. She did not pursue that course of study as her parents did not allow her to.
"But God remembered the passion I had when I was young … the passion I didn't get to achieve. And now He reminded me that I could be a Christian counsellor and heal others by using the Word of God," said Michelle, who has since sent in her application for the course.
In the meantime, Michelle has also fulfilled a dream that she and Aloysius had to set up a food charity. She started Mie's Kitchen after Aloysius' passing, and delivered 80 cups of his favourite grass jelly and longan dessert to the less fortunate in Sembawang on June 20.
She has since done four more rounds of food distribution of banana cake and fish maw soup (Aloysius' favourite foods) to rental flats and other shelters.
When asked whether she thinks she may still fall in love and get married one day, Michelle said: " If God is willing, yes. For I have decided to journey this life in obedience to God and to follow His way, not mine."
"If you heal me, Hallelujah. If you don't heal me, also Hallelujah"
"I am moved by the tears of your wife. I will heal you," Jesus told this dying man
If you have enjoyed reading Salt&Light...
We are an independent, non-profit organisation that relies on the generosity of our readers, such as yourself, to continue serving the kingdom. Every dollar donated goes directly back into our editorial coverage.
Would you consider partnering with us in our kingdom work by supporting us financially, either as a one-off donation, or a recurring pledge?
Support Salt&Light