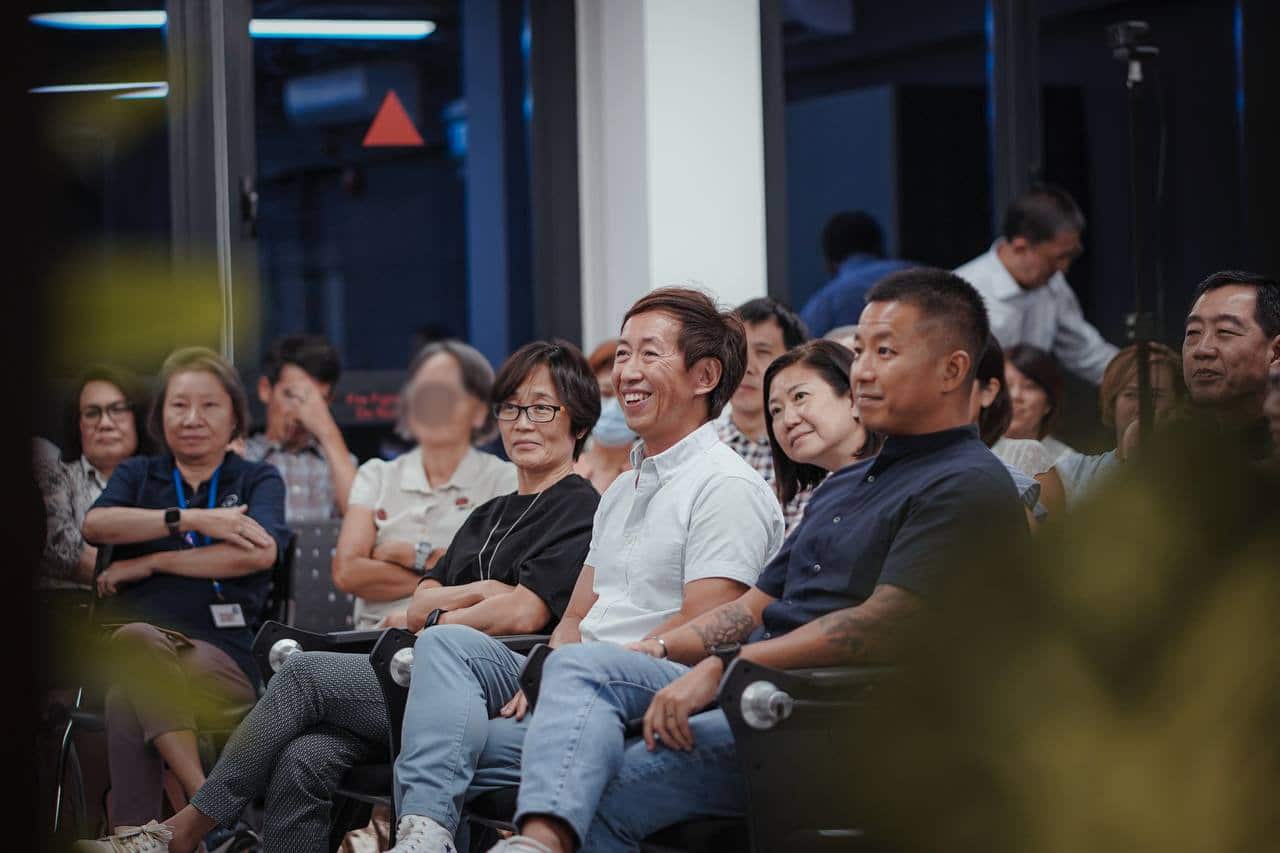 Joseph Chean (in white) will be focusing his time on the work at Antioch 21 as he steps away from YWAM Singapore. All photos courtesy of YWAM Singapore.
"Moses is dead."
These were the three words that convicted Joseph Chean it was time for him to step down as the National Director of Youth With a Mission Singapore (YWAM Singapore) after 12 years at the helm.
"Can I continue? The answer is yes, but my time is up. As a servant, we must learn and we must know when our time is up, and step aside so that the new ones can come in," Joseph said at YWAM Singapore's leadership handover event on August 28.
Instead of appointing another national director, he has decided to pass on the leadership to a group of seven younger leaders who will take charge of different aspects of the organisation's work.
Termed the Leadership Circle, this new team comprises:
Goh Yi Jay, Country Leader
Judy Foo, Assistant Country Leader
Mercy Ho, oversees People/Community
Roland Duhlian, oversees core ministries
Wayne Sim, oversees development and spiritual health of the community, and engagement of local church
Siong Hung Lam, heads corporate office and governance
Hudson Kim, oversees local and global pioneering work and partnerships, and heads YWAM Ships Singapore
On the decision to appoint a group of seven leaders to take over his role, Joseph told Salt&Light that YWAM Singapore has tried various methods over the last five years and concluded that a team structure is best suited for the future of the mission.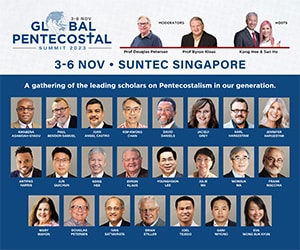 "The weight of the mission is big and the responsibilities require multi-levels of competencies which is impossible for one man to fulfil," he said.
From toilet washer to national director
Sharing his journey with YWAM Singapore at the leadership handover event, which was held at their new seven-storey premises on Lorong 9 Geylang, Joseph said that he first joined the mission in 1997 after being a youth pastor in the Anglican church for eight years.
"I thought I was coming into YWAM to give to YWAM, to help YWAM, to strengthen YWAM … but God was really disciplining me in my arrogance, in my own stupidity," he shared.
He failed to complete his first Discipleship Training School (DTS) in New Zealand and was also asked by his leaders to step down from all leadership positions for a period of 18 months.
"It was very difficult to leave the community I have loved and served for 27 years, but I must follow God's leading."
"I was a bit shocked because I thought I was going to climb, I thought I was coming in to contribute towards the mission, but instead I was asked to cut back," he admitted.
He spent 18 months serving behind-the-scenes in the admin and accounts department, and did tasks like picking up calls at the reception, clearing rubbish, making coffee for others and washing toilets.
Interestingly, it changed him so much that he chose to continue serving in these areas for 12 more months after that 18-month period was over.
"Those 30 months really did something to me. It stripped me in a manner that I never knew was possible. God, through that 30 months, really shaped me and moulded me," he said.
After passing his second DTS attempt, he returned to Singapore and was appointed the base leader of YWAM Singapore in 2005. Seven years later in 2012, he became its National Director. 
Stepping into a new calling
Under his leadership, YWAM Singapore has seen significant milestones, including the birth and growth of Mercy Centre, which reaches out to marginalised groups such as red-light district workers, the homeless and youth convicts. 
Most recently, he also led the organisation through Project Gateway, a $9.5 million building project that will expand YWAM Singapore's reach in Geylang, as well as serve as a campus for missionary training.
Though the completion of Project Gateway opened up a myriad of new opportunities for YWAM Singapore to serve Geylang and the nations, Joseph sensed that God was calling him to step down from his leadership role so that he can commit himself to the work of Antioch 21.
Joseph is the Strategic Coordinator of Antioch 21, which aims to mobilise Singapore churches to reach the nations. It was first launched in 2003 by the late Pastor Rick Seaward and later relaunched in 2021 under Joseph's leadership. 
"The Lord desired to resurrect Antioch 21 and entrusted me with the responsibility to help Singapore churches fulfil our destiny as the Antioch of Asia, a blessing to the nations," he said.
"I could still lead YWAM Singapore, but God said that my contribution to YWAM Singapore is complete. I knew I had to move on. It was very difficult to leave the community I have loved and served for 27 years, but I must follow God's leading."
A personal touch
Joseph's leadership is something that the new group of leaders hopes to build on.
"Part of the reason why YWAM here in Singapore can continue doing what we do, is because we had leaders like Joe and our predecessors who laid good foundations and continued strengthening it over the years," Yi Jay, the organisation's new Country Leader, told Salt&Light, adding that this foundation includes good relationships with other parts of the body of Christ.
"We will continue strengthening and building relationships for partnerships that will glorify God, whilst continuing the work that God has called YWAM Singapore to do – training people for missions, do mercy ministries, and send people into the nations to where the Gospel is not," added the 33-year-old, who joined YWAM Singapore full-time in 2013.
Even as Joseph steps down from leadership, the personal impact he has made on individual lives will remain. Judy Foo, Assistant Country Leader, told Salt&Light that she has been particularly impacted by the "personal edge to his visionary leadership".
"Joe is very self-aware that his busy schedule may deter staff from speaking to him. So he would make the effort to correct our perception and commit to make time to meet with us if we would approach him and ask. Of course, he also seized every opportunity by initiating catch ups with individual staff over a ride or an early breakfast," said Judy, 56, who has served in YWAM Singapore for 16 years. 
She added: "I appreciate the human touch to his visionary strength. He's always looking to champion and challenge the young ones, seeing the potential in them and daring to call out their calling and giftings, opening doors for them wherever possible."
"As God was with me, God will be with you"
Addressing the new leadership team at the handover event, Joseph encouraged them to follow God's leading and rely on His wisdom and provision.
"God spoke, and it happened. What we have or what we don't have does not matter."
One of the most important lessons he has learnt during his time at YWAM Singapore, he said, is that man shall not live on bread alone, but on every word that comes from the mouth of God (Matthew 4:4).
"God spoke, and it happened. What we have or what we don't have does not matter. Whether we have the money or we don't have the money, it does not matter. Whether we have the competency or no competency, that is secondary. The point is, has God spoken? When we can confirm that God has spoken, then God will bring the people," he added. 
"This weight (of leadership) that has been given to you, I know how heavy it is. This weight that's given to you may cause you sleepless nights. This weight that's given to you is heavier than you. But, remember, man shall not live by bread alone, but by every word that comes from the mouth of God.
"As God was with me, God will be with you. That's my word of encouragement to you."
---
RELATED STORIES:
I was a failure but a family gave me a home; today I'm the National Director of YWAM Singapore
"Every crisis is an opportunity to ask: Who can we show generosity and compassion to?": YWAM's Joseph Chean at Pastors' Summit 2022
"Singapore was once an unreached people group too. He is a God who longs to be known": YWAM Singapore's Joseph Chean
If you have enjoyed reading Salt&Light...
We are an independent, non-profit organisation that relies on the generosity of our readers, such as yourself, to continue serving the kingdom. Every dollar donated goes directly back into our editorial coverage.
Would you consider partnering with us in our kingdom work by supporting us financially, either as a one-off donation, or a recurring pledge?
Support Salt&Light