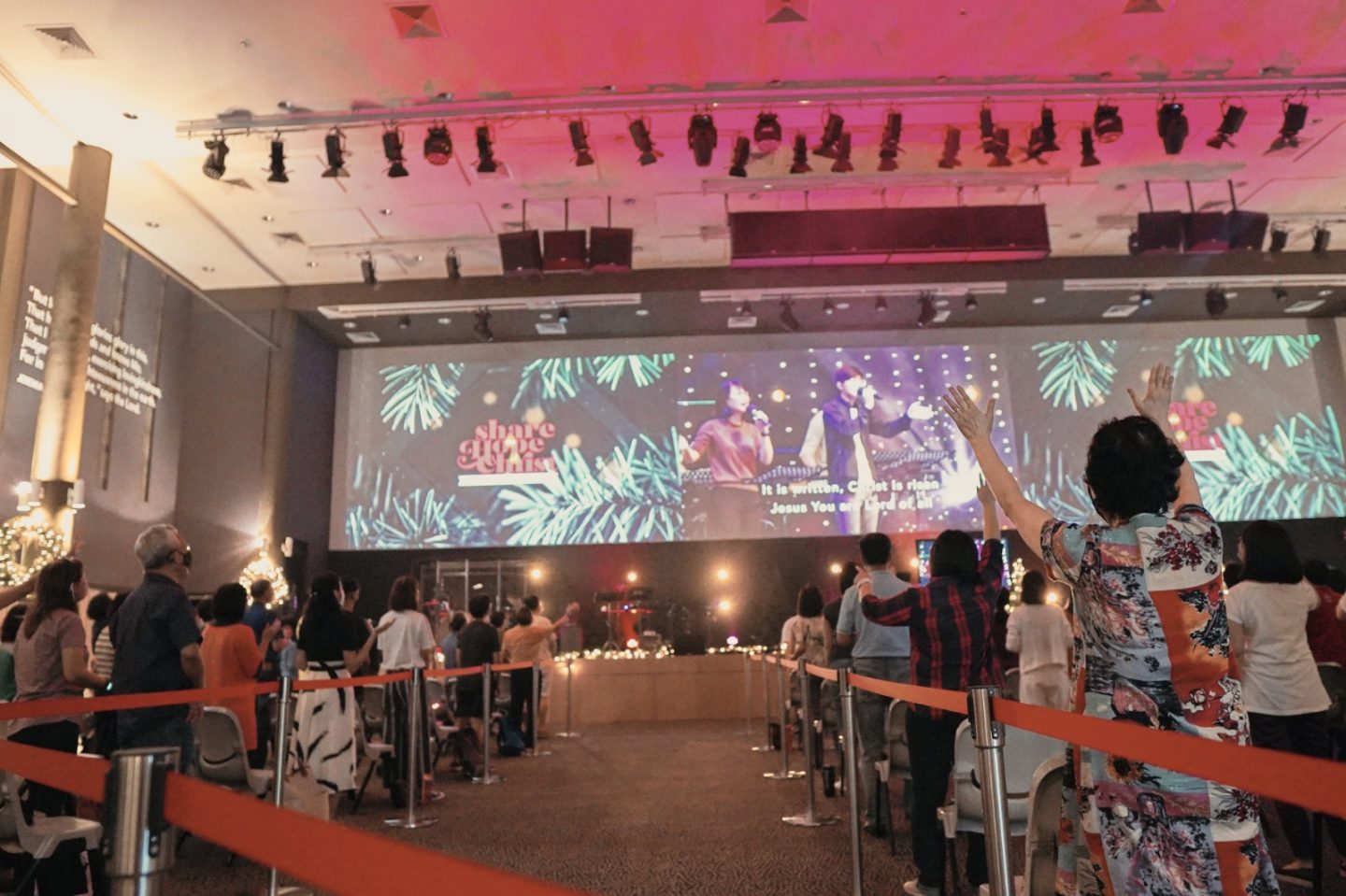 Worship services can have up to 250 attendees with pre-event testing come June 14, announced the Ministry of Health today (June 10).
Worship services may take place with up to 250 attendees from June 14 with pre-event testing, with live worship performances allowed from June 21, the Ministry of Health (MOH) announced today (June 10) as part of Singapore's Phase 3 (Heightened Alert) measures.
For events without pre-event testing, worship activities with up to 50 attendees can be held, as currently permitted under Phase 2 (Heightened Alert) guidelines.
From June 21, unmasked worship leaders and wind instruments will be allowed at congregational services.
Wedding receptions to resume from June 21
Wedding receptions will also be allowed to resume with up to 100 attendees, including the couple but excluding vendors, if attendees undergo pre-event testing.
If wedding receptions only have up to 50 attendees, only members of the wedding party, which has to be made up of up to 20 attendees including the wedding couple, need to be tested.
Solemnisations may take place with up to 250 attendees from June 14 if all attendees, including the wedding couple but excluding solemnisers and vendors, undergo pre-event testing.
For solemnisations with up to 50 attendees, pre-event testing is not required. For solemnisations held at home, the hosting household can invite up to five visitors or have up to 10 attendees.
Other Phase 3(HA) measures
Other easing of measures from June 14 include an increase in the limit on group sizes for social gatherings from two to five people.
The daily number of distinct visitors per household will also be increased from two to five. However, people should limit their social gatherings to no more than two a day, MOH said.
If the Covid-19 situation remains under control, more restrictions will be eased from June 21, such as dining in at restaurants and other food outlets.