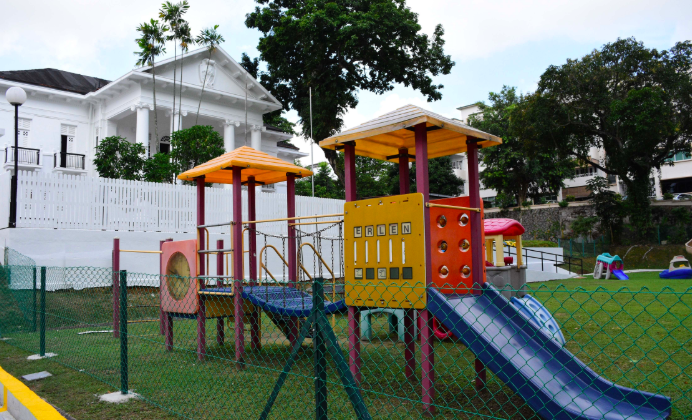 St James' Church Kindergarten's Gilsted campus has reopened after thorough cleaning. Photo taken from St James' Church Kindergarten's website.
St James' Church Kindergarten reopened its Gilstead campus yesterday (February 14) after a thorough cleaning of its premises following news that two of its students had links to a COVID-19 case.
The school closed for cleaning on Thursday, February 13, after a pair of siblings that attend the school were served a home quarantine order, a spokesperson from St James' Church Kindergarten told mainstream media outlet Channel NewsAsia (CNA). 
Starting Friday, February 14, the school will be carrying out additional measures like increasing the frequency of health checks and temperature taking of staff and children, disinfecting commonly-used spaces more often and improving hygiene practices of children, according to a letter from the school's management to parents.
The siblings were in contact with a patient that was recently diagnosed with COVID-19. Both the children are well, said the circular. 
Keith Wong, 35, whose two-year-old daughter attends the school, said he appreciates and acknowledges that the school has done all they can, although parents were not told which classes the siblings were from.
He is being "careful, but not fearful" of the risk to his daughter, and has explained to her how the virus spreads as well as the importance of practising basic hygiene like washing her hands frequently.
Links to COVID-19 case a "positive" test of faith, says Methodist Church Bishop at preschool visit
"Be positive, stay calm": Bishop Rennis Ponniah urges prayerful response to Novel Coronavirus