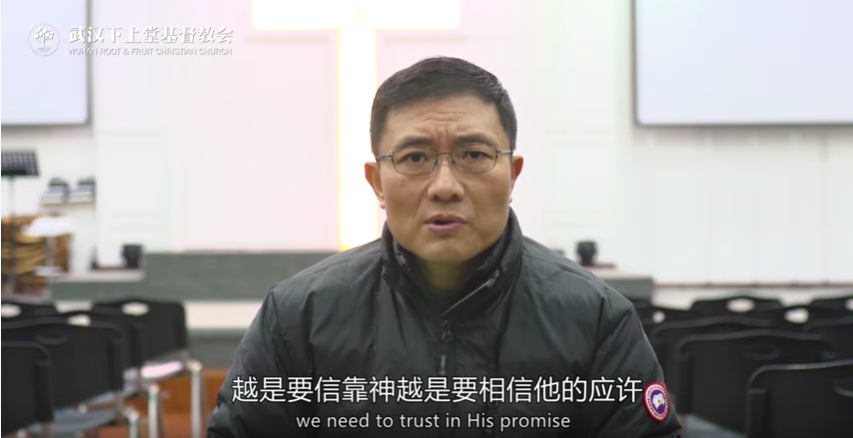 A screengrab of Rev Huang Lei, the senior pastor Wuhan Root and Fruit Church, addressing his congregation via a newly-set up Youtube channel.
The news headlines condense each day's update on the Novel Coronavirus. Every few hours, there is a fresh post on the latest number of cases, an addendum to the official health advisories, and even a video or two of life in a city in lockdown mode.
Unfurl that, and the potential for panic is real. But rather than stirring up fear and paranoia, the buzz about the 2019-nCoV is giving Christians an opportunity to rise up in faith and fervent prayer.
The Church in China has issued a call for collective intercession and calm, and the Church the world over – including in Singapore – is responding in unity.
By all means possible
The capital of Hubei province, Wuhan is one of the most developed cities in China and classified as a "New Tier 1 city". It is a manufacturing hub with a population of over 11 million and a land area of nearly 8,500 square kilometres.
Fear of the virus spreading has left the streets unfamiliarly quiet, and reports are also surfacing of churches cancelling outreach efforts and worship services.
Pastors are making use, instead, of various forms of digital media to shepherd their flock.
A public WeChat account called Glory to the Lord Christ posted a two-minute video clip of believers distributing masks and pamphlets in the almost-deserted streets of Wuhan city. In the clip, a couple stop passersby – even those on bikes – and hand out the masks, which are eagerly accepted with hearty thanks.
The believers in the video can be heard saying, "We are Christians" and "God bless you", while the voiceover explains how true peace, protection and shelter can only be found in Christ.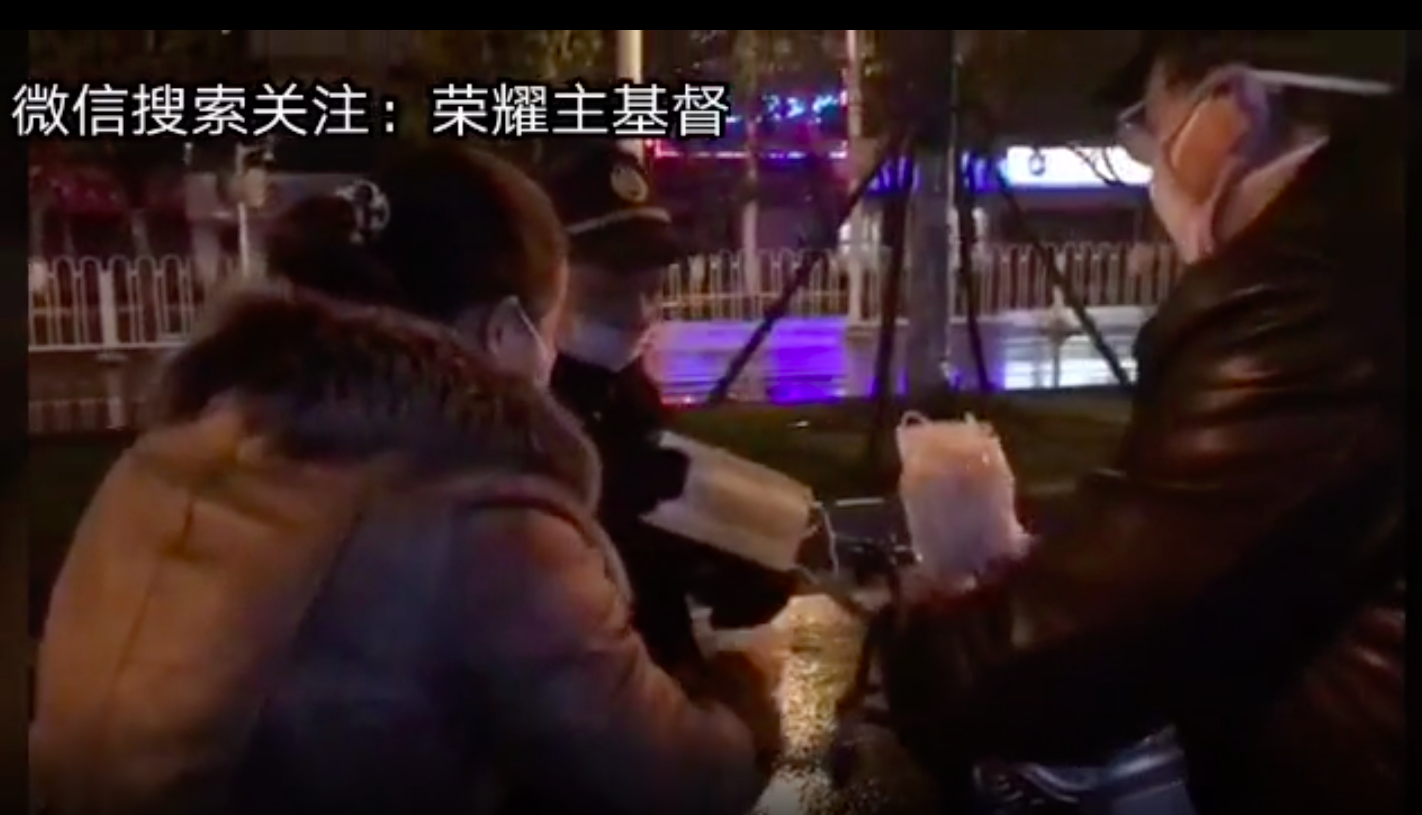 Wuhan Root and Fruit Christian Church (RFCC, 下上堂基督教会), which is located in Wuhan city, started a YouTube channel on January 26, 2020. Its first video was an online address by their senior pastor, Reverend Huang Lei, recorded on the morning of January 24. 
After greeting the RFCC congregation, Rev Huang said: "I am very grateful to be here with you by means of this camera and video. May God's peace and joy be with you and in your hearts."
"We may not be able to leave this city of Wuhan, but we can still draw near to our Lord God."
He acknowledged that even though the situation could be more serious and complicated than is currently understood, "we know that our God is still King who reigns over the flood".
"We may not be able to leave this city of Wuhan, but we can still draw near to our Lord God," he exhorted. "No matter the circumstances, His guidance and love is always with us.
"That is the difference between us and those who do not know God: We can trust in this unchanging God who gives us peace, and joy, and eternal life."
With great emphasis, he added: "When thousands are afraid and panicking, the children of God must stand in the gap and intercede! Everything in this world will pass away, but even in this calamity, God has given us the authority and power to pray and intercede for this city.
"Pray, encourage and build each other up, and strengthen ourselves in the Word of God."
While Rev Huang hopes that believers in RFCC will band together and be witnesses of God's love to others particularly in this time of fear and uncertainty, he also assured his church that the leaders and deacons of RFCC would be available to help any family who needed assistance.
"One with Christ"
Another pastor, Pastor Tan Songhua, from Wuhan Fangjiaoshi church (武汉房角石教会) wrote a prayer letter addressed to believers in China and around the world. 
"We are trusting in the Lord's promises, that His thoughts toward us are of peace." 
Distributed via WeChat and other online publications such as ChinaSource, Pastor Songhua acknowledged the severity of the crisis as a "great challenge" and "a test of faith" for the church in Wuhan. (Read the prayer in its entirety in Chinese here.)
He wrote: "The situation is so critical, yet (we are) trusting in the Lord's promises, that His thoughts toward us are of peace, and not evil (Jeremiah 29:11), and that He allows this time of testing not to destroy us, but to establish us.
"Therefore, Christians are not only to suffer alongside the people of this city, but we have the responsibility to pray for those who are afraid and to bring to them the peace of Christ."
"We have the responsibility to pray for those who are afraid and to bring to them the peace of Christ."
Quoting the apostle Paul in Romans 8:35-39, Ps Songhua also wrote in bold: "The plague in Wuhan cannot separate us from the love of Christ – this love that is found in our Lord Jesus Christ. How comforting these words are that we have become one with Christ.
"If we more deeply experience death in this pestilence, understanding the Gospel, we may more deeply experience Christ's love, and grow ever nearer to God.
"If you see these truths and are still without peace, read the Scriptures listed above with your heart and ask God to make you understand, until the peace of Christ reigns in your heart."
A spiritual battle
Drawing parallels from biblical references, Ps Songhua said: "You must know that this is not just a visible disaster, but also an invisible spiritual battle. You must fight for your heart and then for the soul of this city … 
"All that we are experiencing, is it not like Abraham facing Sodom, and Jonah facing Nineveh?
"If God, because of a righteous man, withheld judgement on Sodom, or because of 120,000 who didn't know their left hand from their right, withheld destruction, what of the city of Wuhan in which we live?
"We know that only through the hope of the Lord's mercy will this city be saved!"
"We are clearly the righteous in this city. Far more than a single righteous person, there are thousands and thousands of us. May we be like Lot who grieved over all those in the city (2 Peter 2:7) and like Abraham who earnestly prayed for Sodom (Genesis 18:23-33).
"You see, Jonah with difficulty proclaimed the Gospel to Nineveh, and Nineveh repented and was saved. We are this city's Abrahams and Jonahs. 
"I believe that this is the mission that God has called us to live in Wuhan. We must seek peace for this city, peace for infected patients, peace for the medical staff at the front line, and peace for government staff at all levels."
Ps Songhua ended his letter with a heartfelt plea to believers everywhere: "Good-hearted people are, through their actions, serving this city – especially medical personnel who are risking their own lives.
"And if they can take on such worldly responsibilities, how can we not, more readily, take on our spiritual responsibilities!
"If you do not feel the responsibility to pray, beg the Lord for love and a sincere heart. If you are not crying, beg the Lord for the gift of tears, because we know that only through the hope of the Lord's mercy will this city be saved!"
The full translation of Ps Songhua's prayer is posted here by ChinaSource.
Another prayer being circulated amongst the Chinese is this Public Prayer from the Church in Wuhan posted on WeChat. Updated to reflect the current battle against the Wuhan virus, the prayer is based on the Book of Common Prayer published by the Anglican church in 1932 at the start of the Sino-Japanese war that started in 1931.
If you have enjoyed reading Salt&Light...
We are an independent, non-profit organisation that relies on the generosity of our readers, such as yourself, to continue serving the kingdom. Every dollar donated goes directly back into our editorial coverage.
Would you consider partnering with us in our kingdom work by supporting us financially, either as a one-off donation, or a recurring pledge?
Support Salt&Light