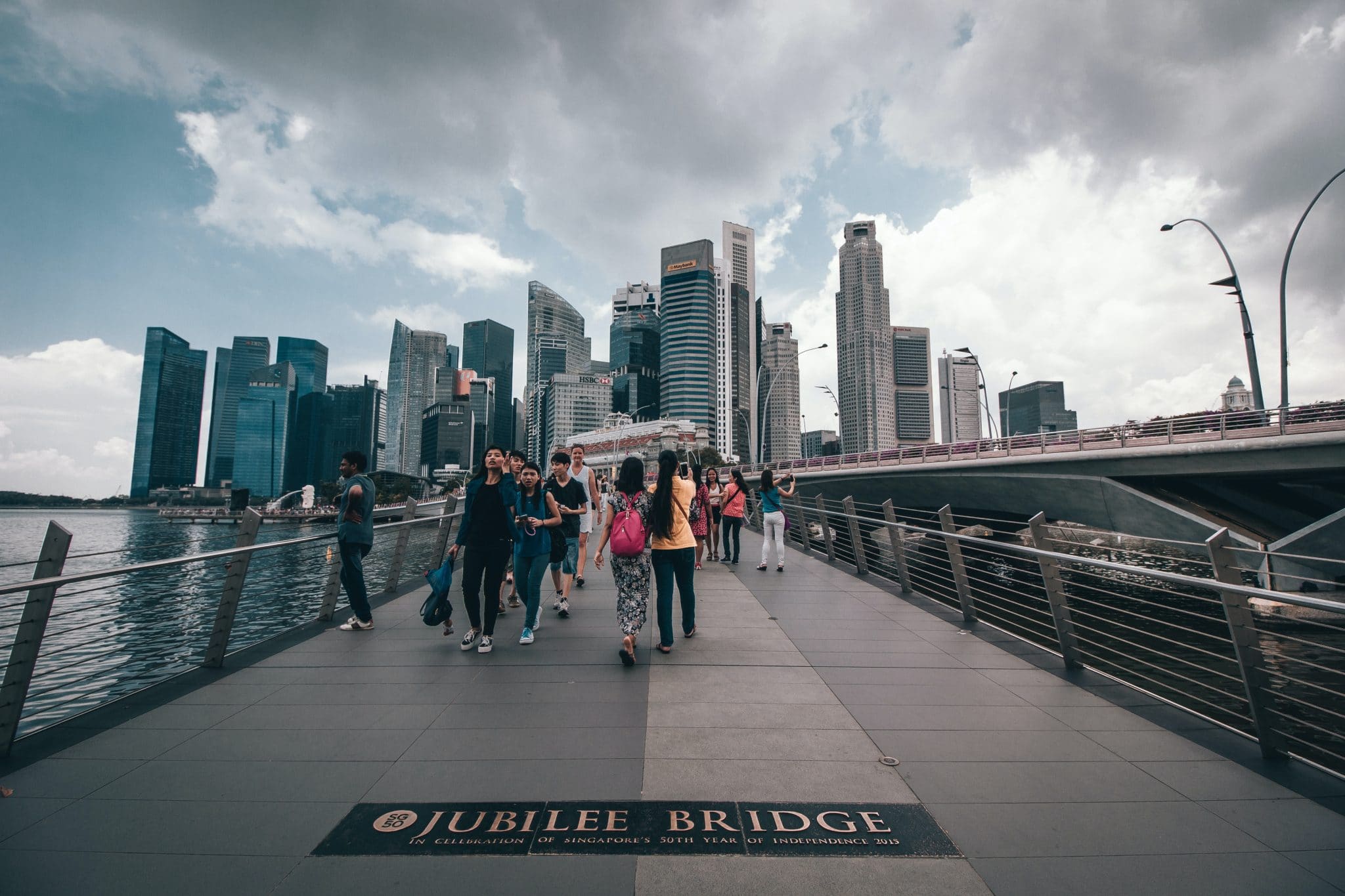 Besides youths, State of the Family 2022 also reported that marriages are under strain and divergent views on sexuality are causing friction. Photo by Adhitya Andanu from Pexels.
Young people are bearing most of the brunt of the mental and emotional toll of modern digitalised, pandemic living, according to a national longitudinal study cited by Focus on the Family Singapore.
The results of the study, that interviewed more than 3,000 families between 2018 and 2021 on the impact of Covid-19 on families with young children, were revealed at the 8th State of the Family (SOTF), held on March 10.
This year, 2022, has been designated in Parliament the Year of Celebrating Singapore Families.
The annual SOTF event, graced by Guest-of-Honour, Minister for Home Affairs and Minister for Law Mr K Shanmugam this year, was attended by over 500 participants online and on-site. They represented some 300 organisations that included schools, social service agencies, faith-based organisations and community partners.
Sexuality education, mental wellness and strengthening parent-child relationships for a more resilient generation are some of the themes Focus on the Family Singapore will be focusing on as it marks its 20th year in the nation.
This is particularly timely since, on the same day (March 10), Minister for Social and Family Development (MSF) Mr Masagos Zulkifli declared the nation's focus on families, announcing at Parliament that 2022 will be designated the Year of Celebrating Singapore Families.
Singapore families during Covid-19 pandemic
The pandemic has put the spotlight on many things, not least of them the Singapore family. Citing the national longitudinal study, Alicia Boo, Chief of Impact and Principal Counsellor at Focus on the Family Singapore said that, despite anecdotal accounts of rising tensions, family ties in Singapore have not worsened despite the prolonged pandemic.
"Some feel closer together and some feel apart," she said of the study that interviewed more than 3,000 families between 2018 and 2021 on the impact of Covid-19 on families with young children.
In fact, the study found that 47% of households saw an improvement in the quality of communication among family members while 71% spent more time together.
"​The benefits we get from remote working are like a double-edged sword."
Said Ms Boo: "We note that the proportion who felt their families were brought closer together is significantly larger than those who felt things got worse."
But the pandemic has negatively impacted families in other ways.
"While we take some measure of comfort in that we turned part of the crisis to good for our families,​ another study found that 1 in 2 Singaporeans are overworked in this pandemic, reflecting the continued reality and challenge of a busy urban life, where boundaries between work, school and home are increasingly blurred," added Ms Boo, drawing from a study commissioned by the Straits Times.
"​The benefits we get from remote working are like a double-edged sword. While it affords flexibility for those who have caregiving responsibilities in their families, for some, it also meant they found it harder to disconnect and ended up working longer hours.
"Work from home or not, there is no one size that fits all. One of the challenges is in drawing boundaries, and this can be a complex issue from a psychological point of view."
Key trend #1: Marriage in crisis
Marriage is coming under tremendous strain.
Citing another study, Ms Boo said that women were less satisfied with their marriages during and after the Circuit Breaker.
The study, conducted by the Lee Kuan Yew School of Public Policy at the National University of Singapore (NUS), polled 290 married women each with at least one child. Researchers believed what contributed to the women's stress and dissatisfaction was the fact that they had to take on more than their fair share of housework.
Working mums and dads also battle guilt as they juggle work and family commitments. 
"The data appears to support the seven-year itch."
These challenges may have added stress to marriages. In a Focus Singapore marriage quiz conducted in 2021, more wives than husbands (45.3% compared to 23.2%) ranked their satisfaction with their marriages as low (0 to 9 where the highest score was 18 to 21).
In the same quiz, 32% of participants felt that conversations were lacking while 26% felt detached from their spouses.
"Unhappy women are not likely to stay in a marriage or have children," Ms Boo noted.
This may explain why, according to a Ministry of Social and Family Development (MSF) report, more Singapore couples, especially those recently married, are getting divorced. The critical years are between the fifth and tenth year of marriage which saw more divorces.
"The data appears to support the seven-year itch," said Ms Boo.
Recent changes to the Women's Charter allowing couples to divorce by mutual agreement may not help the situation. Aimed at making divorces less acrimonious, the new bill will also make filing a divorce much easier.
"Family aspirations and beliefs can be influenced or shaped."
Just as troubling is the fact that more do not even want to start on the matrimonial path. The 2021 Population Census revealed that marriages amongst Singaporeans had hit a 34-year low. Meanwhile, the Singapore Demographic Bulletin Fourth Quarter 2020 reported that birth rates were at a decade low even as deaths reached a historic peak.
A TODAY Youth Survey revealed that the aversion to marriage was common among young people. Only half of the singles thought getting married was important. Just 44% thought having children was important because of the rising living costs and concerns about the demands of work.
"But we can go upstream to strengthen marriages," said Ms Boo. "Family aspirations and beliefs can be influenced or shaped."
This was borne out in a National Population and Talent Division (NPTD) 2021 Survey and Focus Singapore's experience with their FamChamps youth initiative.
FamChamps youths all declared that family was important to them, with 99% stating that "family matters more to me than anything else". Marriage (85% wanted to get married) and children (89% wanted to be parents in the future) also ranked high.
Key trend #2: Sexuality education needs to start at home
There are increasingly more diverse views in Singapore with regard to the stand on sexuality issues. This has raised more disagreements on what schools can, or should, be teaching the children.
"Healthy sex education begins from the moment the child is born."
While still generally conservative, Singapore is more liberal now than a decade ago and the young have a higher overall acceptance of LGBTQ people. This has resulted in polarised conversations, fragmented relationships and heightened sensitivity.
The need for sexuality education becomes more urgent. Yet, while 79% of youths and young adults believed that parents have the primary responsibility for teaching children about sex and sexuality, only 15% said their parents were the main sources of sexuality information. This was what the Focus Singapore Whole Life Inventory discovered.
"Healthy sex education begins from the moment the child is born. It is not a one-time birds and bees talk," stated Ms Boo.
"When parents have not had prior conversations on sex and sexuality with their children, it can strike great fear in a parent's heart when their values and belief system about sex and sexuality are suddenly confronted by opposing views."
That is why it helps that parents like actress Lina Ng, who is a FamChamps volunteer, shared about how she talks to her children about sex and sexuality.
Key trend #3: Mental health under attack
The pandemic has done little for mental health. There is even a term for the "blahs" that people are experiencing during this period. It has been termed "languishing".
The ones suffering the most are the youths. Like other highly affluent and urbanised societies, the young people are bearing most of the brunt of the mental and emotional toll of pandemic living.
Family is a key protective factor against mental health issues among youths.
In 2020, the year Covid-19 shut the world down, suicide rates among those aged 10 to 19 in Singapore rose.
Suicide costs, and not merely in terms of the sheer emotional pain it inflicts on those affected. It even costs in real monetary terms. Each suicide impacts up to 135 lives and costs society an approximate S$1 million, according to an SMU-X Collaborative Study with Focus Singapore conducted in 2020.
In an IMH study, it was estimated that the societal cost of the six common mental health disorders was about S$1.7 billion a year in terms of healthcare costs and productivity loss.
Family is a key protective factor against mental health issues among youths as evidence shows the bonds of marriage and parenthood generally reduce the risk of suicide, said Ms Boo quoting Dr Jason Manning, an Associate Professor of Sociology at West Virginia, US.
It is critical, then, that children can feel safe enough to talk to their parents about their mental health issues.
---
Salt&Light Family Night: From the father I am to the father I want to be
Fathers are important and statistics bear it out.
When dads are involved, their children do better, says 82% of studies on father involvement and child well-being that have been published.
In some 100 studies on parent-child relationship, it was found that having a loving and nurturing father is important to the happiness, well-being, and social and academic success of a child.
This coincides with findings from the University of Pennsylvania which stated that children who feel a closeness and warmth with their fathers are:
Twice as likely to enter college;
75% less likely to have a child in their teens;
80% less likely to be incarcerated;
Only half as likely to show various signs of depression.
So, how can fathers do better and be better? Join our panellists – fathers, a grandfather and a mother – as they share tips about the fathering journey.
Parcsen Loke is a husband, father of three and grandfather of one with another grandchild on the way. The author of The Modern-Day Dad, he oversees the programmes at the Centre for Fathering and is a relationship coach.
Dr Frankie and Tina Tan are parents of three boys aged 19, 18 and 13.  They are passionate in supporting families on various platforms in the community. Frankie has been active with Dads for Life since its inception. He also facilitates a group with men in various life stages and also does individual mentoring. They both do couple and individual coaching with a special focus on ADHD.
Bruce Mathieu grew up without a father and knows first-hand how easily a fatherless boy can be bullied. As a lonely teen, he got into gangs and drugs. That one decision would result in him being imprisoned five times. But it was the love for his daughter that gave him the impetus to turn his life around. Today, he shares his testimony freely to encourage youths to steer clear of drugs and has a close relationship with his teenage daughter.
Date: March 29, 2022  
Time: 8.30pm-10pm
Cost:  Free
Register at: https://bit.ly/familynightmar2022. Pre-registration is required.
---
RELATED STORIES:
Heartfelt and often humourous, family advocates share how to make families stronger on Salt&Light Family Night
Want your family to start 2021 right? Try being HIP: Salt&Light Family Night
If you have enjoyed reading Salt&Light...
We are an independent, non-profit organisation that relies on the generosity of our readers, such as yourself, to continue serving the kingdom. Every dollar donated goes directly back into our editorial coverage.
Would you consider partnering with us in our kingdom work by supporting us financially, either as a one-off donation, or a recurring pledge?
Support Salt&Light