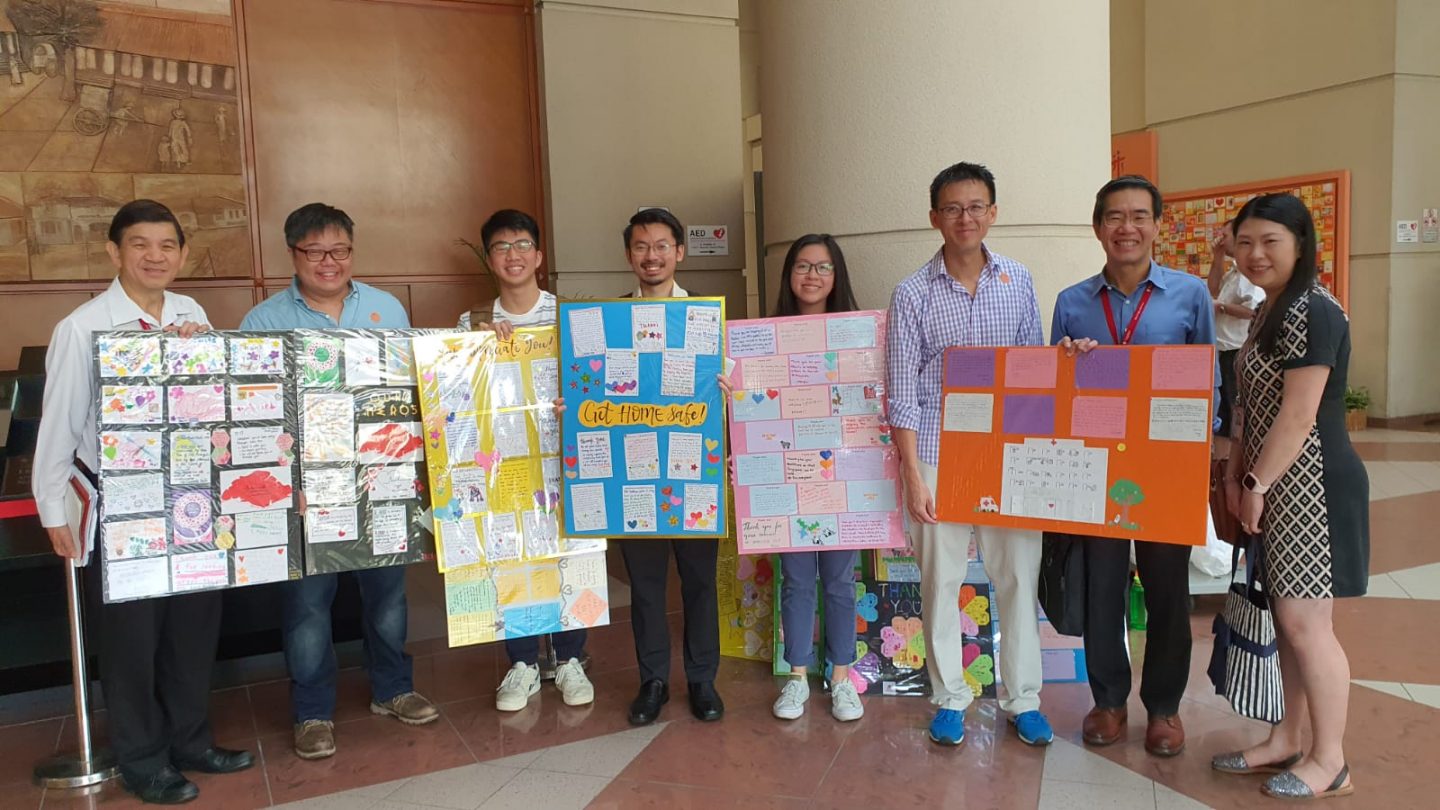 Micah Singapore delivered 1,000 notes of encouragement from several churches and organisations to healthcare workers at NCID and TTSH today (February 19). Photo taken from Ronald Wong's Facebook page.
About 1,000 notes of encouragement were delivered to healthcare workers at the National Centre for Infectious Diseases and Tan Tock Seng Hospital (TTSH) today (February 19) in yet another expression of support for those on the frontlines of the battle against COVID-19.
The notes, which were displayed on a total of 49 decorated boards, were penned down by members of several organisations and churches, led by social justice advocacy group Micah Singapore.
The messages include drawings by kindergarten children urging them to press on, as well as heartfelt words of appreciation by adults.
One note read: "Whatever you've been going through, know this: God is with you, He hears your cry, He will not leave you nor forsake you."
Another said: "Thank you for doing what you are doing. Thank you for risking your lives. Thank you for your love. Thank you for being heroes, angels and people who give hope."
The cleaners were not forgotten either, with many giving shout-outs to them for helping to keep the hospital premises clean.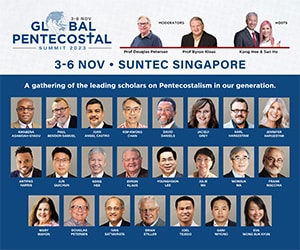 Eunice Lim, 38, an operations manager under the division of medicine at TTSH, said she was extremely thankful for the support and encouragement from the community.
"The outpouring of gifts and support has been tremendous and it makes us want to do our best in whatever capacity that we can. I'm especially heartened to know that people are praying for us.
"We want all healthcare workers to know that we really appreciate them, are rooting for them, and are praying for them."
"We are reminded that no matter what the situation is, we can trust that the Lord is keeping an eye on this and in His time all things will be made beautiful and well again."
Ronald Wong, the national coordinator of Micah Singapore, told Salt&Light that the group was inspired to come up with this initiative after hearing friends who are healthcare workers share about how they were feeling stressed, tired, scared, unappreciated and marginalised.
"We want all healthcare workers to know that we really appreciate them, are rooting for them, and are praying for them. We are very proud of them, and believe that they will see the goodness of God in the land of the living," said Wong, a director at law firm Covenant Chambers.
The team at Micah Singapore had also observed that there were many individuals who wanted to do something to help but were not sure how.
"We simply hoped to fan the flame already burning, from little children to the elderly, churches and other organisations, to communicate support for and solidarity with healthcare workers at the frontlines nursing the nation to health," he added. 
Micah Singapore is now planning a second phase, where they hope to get more churches to give encouragement notes to other hospitals and medical institutions. It also hopes to raise funds to bless healthcare workers with care packages like energy bars.
"We hope to encourage the Church to demonstrate the selfless risk-taking love of Jesus."
Also in the works are plans to engage churches to bless vulnerable groups like cleaners, hawkers and homeless people during this time, in partnership with Homeless Hearts of Singapore, a non-profit group that befriends rough sleepers.
Wong said Micah Singapore hopes to live out its mission to encourage the Church in Singapore to "become the good news of Jesus through good works and good words". 
"We hope to encourage the Church to demonstrate the selfless risk-taking love of Jesus in a time when many of us may succumb to fear and self-interest. This initiative is just one way we hope will do this."
Operation #BoosterShot: Cell group offers healthcare workers boost of encouragement with free coffee
We need encouragement in the good times too, says Thought Collective co-founder Tong Yee
Here's how you can give too
If you would like to partner Micah Singapore in efforts to bless healthcare workers and vulnerable groups, please e-mail them at [email protected].
If you have enjoyed reading Salt&Light...
We are an independent, non-profit organisation that relies on the generosity of our readers, such as yourself, to continue serving the kingdom. Every dollar donated goes directly back into our editorial coverage.
Would you consider partnering with us in our kingdom work by supporting us financially, either as a one-off donation, or a recurring pledge?
Support Salt&Light