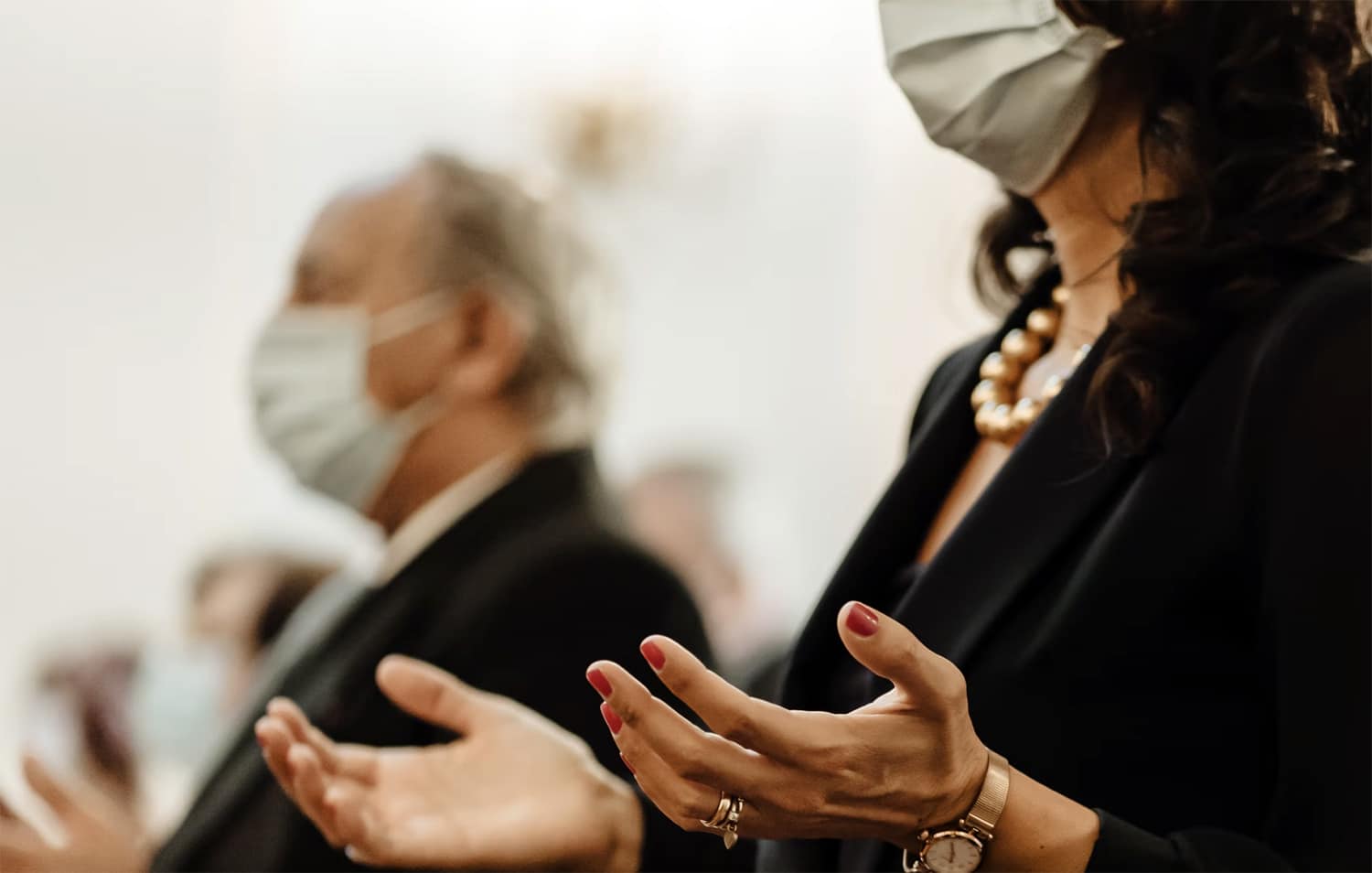 Photo: Gabriella Clare Marino/Unsplash.com
The Ministry of Culture, Community and Youth (MCCY), which governs churches and other religious organisations in Singapore, on January 25 (Tuesday) announced changes it described as "important safeguards to prepare (Singapore) for a potential surge of local Omicron cases".
The key changes include:
Only vaccinated attendees allowed at church services from February 1, with an exemption for children under 12 years old
Unmasked singers can get their negative COVID-19 test results via conducting supervised, self-administered ART
Religious classes of up to 50 attendees, regardless of vaccination status, can continue
All church services now subject to VDS
From February 1, 2022, all church services must implement Vaccination Differentiated Safe Management Measures (VDS), the MCCY announced on January 25. This means that only those who are vaccinated will be allowed to participate in religious services.
Children under 12 years old – those born in 2010 or later – who are unvaccinated may be exempted from VDS, and can be included in a group of up to 5 persons at worship services as long as all the children in the group are from the same household, the ministry added. The cap on the number of unvaccinated children permitted, previously 20% of the congregation size, has been removed as of January 1, 2022.
Each religious service will be capped at 1,000 worshippers – excluding supporting staff and volunteers, all of whom must also be vaccinated – and segregated into zones of up to 100, with a 2-metre spacing between zones.
The MCCY also announced that from February 1, unmasked singers and those playing wind instruments no longer need to attain their negative COVID-19 test result from an approved clinic. Instead, churches may conduct supervised self-administered Antigen Rapid Tests (ART) for unmasked singers in the 24 hours before the end of the service.
These self-administered tests must be supervised onsite or virtually by the church, which must keep records of unmasked singers and their ART results, said the MCCY.
Up to 20 people involved in the worship service may unmask at any given time, but only when required to perform their duties. Static performers – those who remain in the same position throughout a service – may be in groups of 5, with 1-metre distance between masked performers or 2-metre distance between unmasked singing groups.
Other existing safe management measures – such as masks on at all times, no congregational singing, no reception/mingling before or after services, and no common/shared items – continue to apply.
Religious classes, weddings and funerals
Religious classes for up to 50 attendees (inclusive of teachers and staff) are not subject to VDS, though churches are encouraged to continue to hold such classes online. Other religious rites and activities had their cap lifted from 5 to 50 attendees, but subject to VDS.
Church staff and volunteers conducting in-person religious classes for children aged 12 and below more frequently than once a month are still required to undergo weekly Fast and Easy Testing (FET), which was introduced in October 2021.
Churches can allow a group of up to 5 persons – regardless of vaccination status – at any one time to conduct private worship onsite. They must remain masked, and can interact with church workers who are fully vaccinated, with at least 1 metre safe distancing between the group and the church worker.
There are no changes to safe management measures governing weddings, which must be VDS events and can involve up to 1,000 attendees, or funerals/wakes, which are not subject to VDS and which are capped at 30 attendees at any time.
"We thank religious organisations for their continued vigilance and understanding during this Transition Phase. Hence, we seek the continued cooperation of the religious organisations and their followers to exercise social responsibility and ensuring that religious activities can continue safely," said the MCCY in its announcement.
If you have enjoyed reading Salt&Light...
We are an independent, non-profit organisation that relies on the generosity of our readers, such as yourself, to continue serving the kingdom. Every dollar donated goes directly back into our editorial coverage.
Would you consider partnering with us in our kingdom work by supporting us financially, either as a one-off donation, or a recurring pledge?
Support Salt&Light