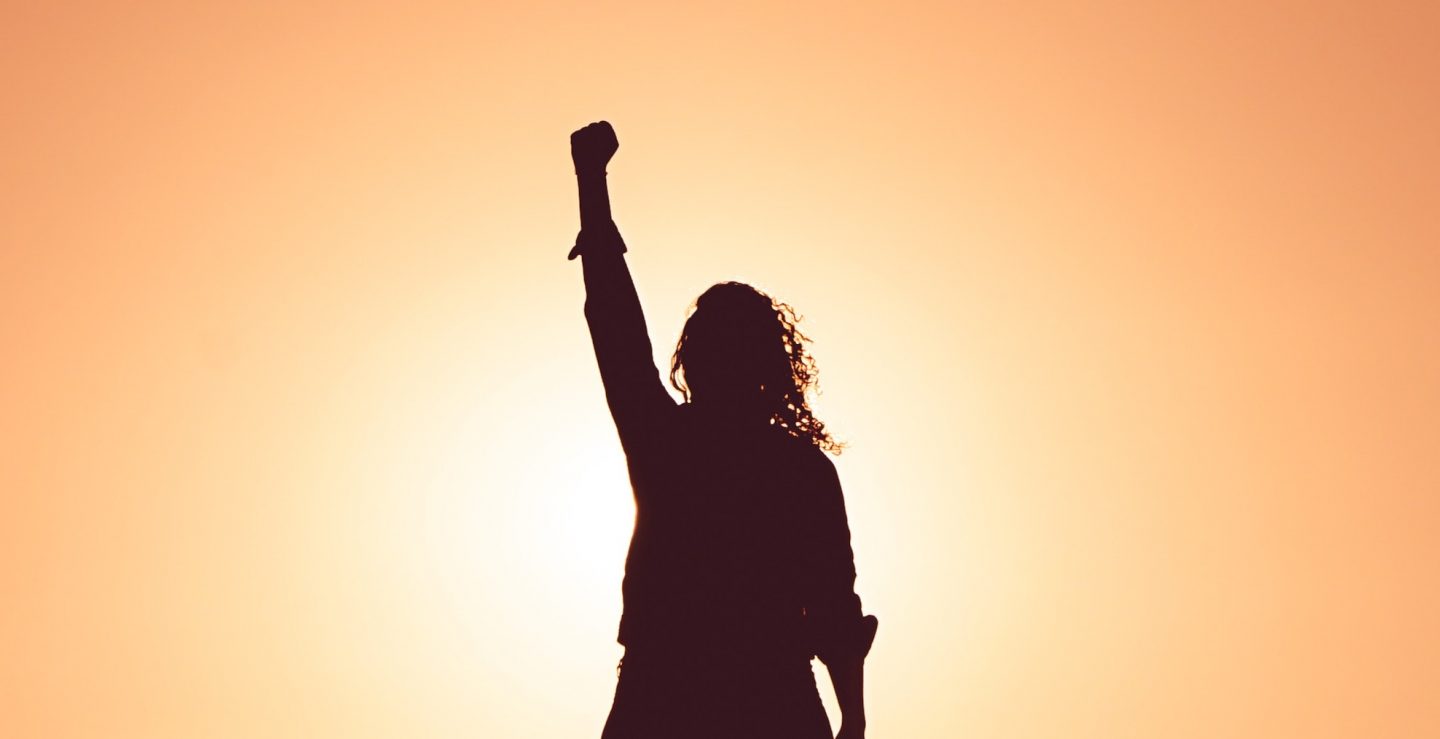 Photo by Miguel Bruna on Unsplash
Assurance is a state of certainty – you know for sure that something is true. 
For Christians, the promises that God has given to us in His Word, the Bible, are what we can be certain of. 
Life can be difficult; we live in a broken world. There is pain and suffering – maybe in your life, or in the lives of people you love – and sometimes it gets lonely. Occasionally, we are the ones who mess up, ditching responsibilities, ruining relationships.
But as a Christian, none of this can keep us away from God's love (Romans 8:38-39), and the peace, strength and comfort that His love brings.
This is what the Bible means when it says that God wants us to come to Him "in full assurance of faith". (Hebrews 10:22)
As a new believer, here are five basic assurances of the faith ­– God's promises to every Christian, with no strings attached. "Benefits", if you will, of being in the family of God. 
Knowing these will help you to negate the feelings fear, guilt and shame that often stop us from approaching God to find the comfort that we need. 
But what do these "assurances" mean and what do they look like in real life?
1. Assurance of salvation
What is it? 
Salvation essentially means to be saved – Saved from the eternal suffering and condemnation that is the consequence of wrong-doing.
The assurance of salvation means that, if we die suddenly, we will go to heaven to be with God for eternity (1 John 5:11-12). This is a gift from God to us, paid for by the death of Jesus Christ and made possible by His resurrection from the dead. 
Having accepted the gift of salvation in Jesus Christ, eternal life cannot be taken away from us. 
It means that, as a Christian, no matter how much wrong you have done, no matter how afraid, guilty, weak or ashamed you feel, you can be sure that you will still be welcomed by your Heavenly Father into heaven. 
As children of God, nothing can separate us from His love. (Romans 8:38-39)
What does it look like in real life? 
The assurance of salvation and the love of God made all the difference in the life of Josephus Tan, now a famous criminal lawyer. 
Despite one bad decision after another, Josephus experienced the love of God over and over again in his life.  No matter what he had done – drugs, sex, alcohol, gang violence – Josephus always found God's love ready to accept and welcome him home. 
Josephus Tan: Prodigal son who defends murderers in the courtroom of grace
2. Assurance of answered prayer
What is it? 
Simply put, prayer is a conversation between God and us. The assurance of answered prayer is the promise that God hears us and answers us – always.
But on what basis? Why would the Almighty God give heed to "insignificant" and sinful humans? 
It boils down to our relationship with God through Jesus Christ (John 14:6). Our salvation places us firmly in the status of "Child of God".
In the Gospel of Matthew, Jesus puts it simply: "If you, then, though you are evil, know how to give good gifts to your children, how much more will your Father in heaven give good gifts to those who ask him!" (Matthew 7:11)
Amongst Christians, there is a saying that God's answers fall into one of three categories: "Yes", "no" and "wait". 
"Yes" is our preferred answer, but we need to learn to trust that our Heavenly Father knows better than we do, with our finite minds.
He will give us what is good for us in His time (Romans 8:28) – His definition of "good", not ours!
What does it look like in real life? 
For Deon Tan, more often known as Mrs Chew Chor Meng, God's answer to her for 13 years was: "Wait."
Deon's prayer? That her husband, Mediacorp artiste Chew Chor Meng, would accept Jesus Christ into his life.
One day, that answer turned into a "yes" – the day Chor Meng stepped into church was the day that he received Christ.
But it was also the day he was diagnosed with Kennedy's disease, a rare form of muscular dystrophy.
The couple's journey of faith continues. While they pray and ask for God's healing, they continue to serve Him with joy.
"God told us: Trust in me": Deon and Chew Chor Meng on their hope despite illness
3. Assurance of victory
What is it? 
There are many battles to fight in this life – of which the most important, but often most removed from our stream of consciousness, is the fight against evil in a broken world.
It manifests in various ways: That urge to do something you know you shouldn't do (James 1:14), the sickness or accident that you didn't see coming, and on a larger scale, the scourge of injustice and suffering inflicted on innocents. 
Each situation becomes a test, a trial of your faith in God – will you evade the test? Or do you endure it, behaving in a way that honours God? 
This is a promise from God Himself: He is faithful. In every temptation, no matter how difficult it feels, God will give you the strength and the ability to endure it (1 Corinthians 10:13).
What does it look like?
For Deonna Tan-Chi, whose 15-year-old daughter was gang-raped in their own home during a robbery, victory came in the form of trust in a good and loving God – despite the pain and guilt that felt overwhelmingly unbearable. 
In the midst of indescribable pain, Deonna chose to trust that God would work everything out for good, and turned her energy to serving God. Deonna gained victory over the temptation to choose unforgiveness, revenge and bitterness. 
"I later saw in the light, what I trusted God for in the dark," she said.
In her story below, she shares four pillars of non-negotiable truth that helped her turn her trials into victory.
"Why not me instead of her?" Rev Dr Peter Tan-Chi and Deonna's heartbreak over their daughter's attack
4. Assurance of forgiveness
What is it? 
To every believer in Christ, God has and will forgive our sins – past, present and future. This promise rests on only one condition: That we confess the sin (1 John 1:9).
(Read this FAQ for new believers to understand more about sin.)
In the law, a confession is an admission of guilt; similarly, before God, it is the recognition and acknowledgment of our wrongdoing. (King David's confession in Psalm 51 provides a good model for us to start with), 
Sin separates us from God (Isaiah 59:2) and sin destroys us. The consequences cause a ripple effect of destruction – in our personal lives, with our relationships and in the world around us. 
But forgiveness breaks the cycle. And when we are restored from sin to a right relationship with God, He enables us to restore our relationships with others and make things right. 
No accusation holds any ground against those whom God has forgiven in the name of Jesus Christ (Romans 8:1-2).
What does it look like?
Knowing God's forgiveness was what saved this couple's marriage. David and Jay Chong, a couple now in their 60s, divorced while in their late 20's. David's extramarital affairs were a betrayal and Jay retaliated with another affair of her own.
But, when Jay came to know and understand God's forgiveness towards her, she put aside her bitterness, forgave David and obeyed God when He told her: "Serve David."
Her forgiveness towards David eventually led him back to Christ. The couple remarried several years later. 
5. Assurance of guidance
What is it? 
Who do you turn to when you don't know what to do? 
Wise advice and counsel are sorely needed today. 
But as Christians, one of the most assuring promises of the Bible is this: God tells us that we have the Holy Spirit with us, who will guide us (Romans 8:14) and teach us (1 Corinthians 2:13).
There is no situation too complicated or too far gone that God cannot solve. And as His child, God will help us to make a difference for good in whatever difficulties come our way. 
God guides in as more ways than we can fathom. Sometimes, it is a reminder that prompts us in the right direction. At other times, His guidance means coming up with innovative solutions to problems that seem unsurpassable.
What does it look like?
Lucas Chow, ex-CEO of Mediacorp, was faced with such a situation. In the midst of the 2008-2009 financial crisis, he was tasked to retrench over 10%* of Mediacorp. Knowing that there were livelihoods at stake, Lucas sought the counsel of God.
When Lucas eventually proposed the solution that God had given him, it was received with applause from the relieved staff in the packed town hall meeting. Instead of having to retrench staff, Lucas instituted a temporary company-wide pay cut of 10%. 
"The TV theatre was so quiet, you could hear a pin drop": Lucas Chow on the hardest decision of his life
As a child of God, these five assurances give you the courage that will strengthen you and help you defend against the attacks of accusation, condemnation and guilt that will come your way.
Welcome to the family!
The five assurances
Memorising the Word of God helps you to remember God's promises to you.
In the midst of pain, doubt, guilt and sadness, Scripture (Bible verses) reminds you of all the wonderful promises that will restore your joy and hope in Christ once more. 
1. Assurance of salvation
Memorise this: 1 John 5:11-12
"And this is the testimony, that God gave us eternal life, and this life is in his Son. Whoever has the Son has life; whoever does not have the Son of God does not have life."
2. Assurance of answered prayer
Memorise this: John 16:24
"Until now you have asked nothing in my name. Ask, and you will receive, that your joy may be full."
3. Assurance of victory
Memorise this: 1 Corinthians 10:13
"No temptation has overtaken you that is not common to man. God is faithful, and he will not let you be tempted beyond your ability, but with the temptation he will also provide the way of escape, that you may be able to endure it."
4. Assurance of forgiveness
Memorise this: 1 John 1:9
"If we confess our sins, he is faithful and just to forgive us our sins and to cleanse us from all unrighteousness."
5. Assurance of guidance
Memorise this: Proverbs 3:5-6
"Trust in the Lord with all your heart, and do not lean on your own understanding. In all your ways acknowledge him, and he will make straight your paths."
If you have enjoyed reading Salt&Light...
We are an independent, non-profit organisation that relies on the generosity of our readers, such as yourself, to continue serving the kingdom. Every dollar donated goes directly back into our editorial coverage.
Would you consider partnering with us in our kingdom work by supporting us financially, either as a one-off donation, or a recurring pledge?
Support Salt&Light