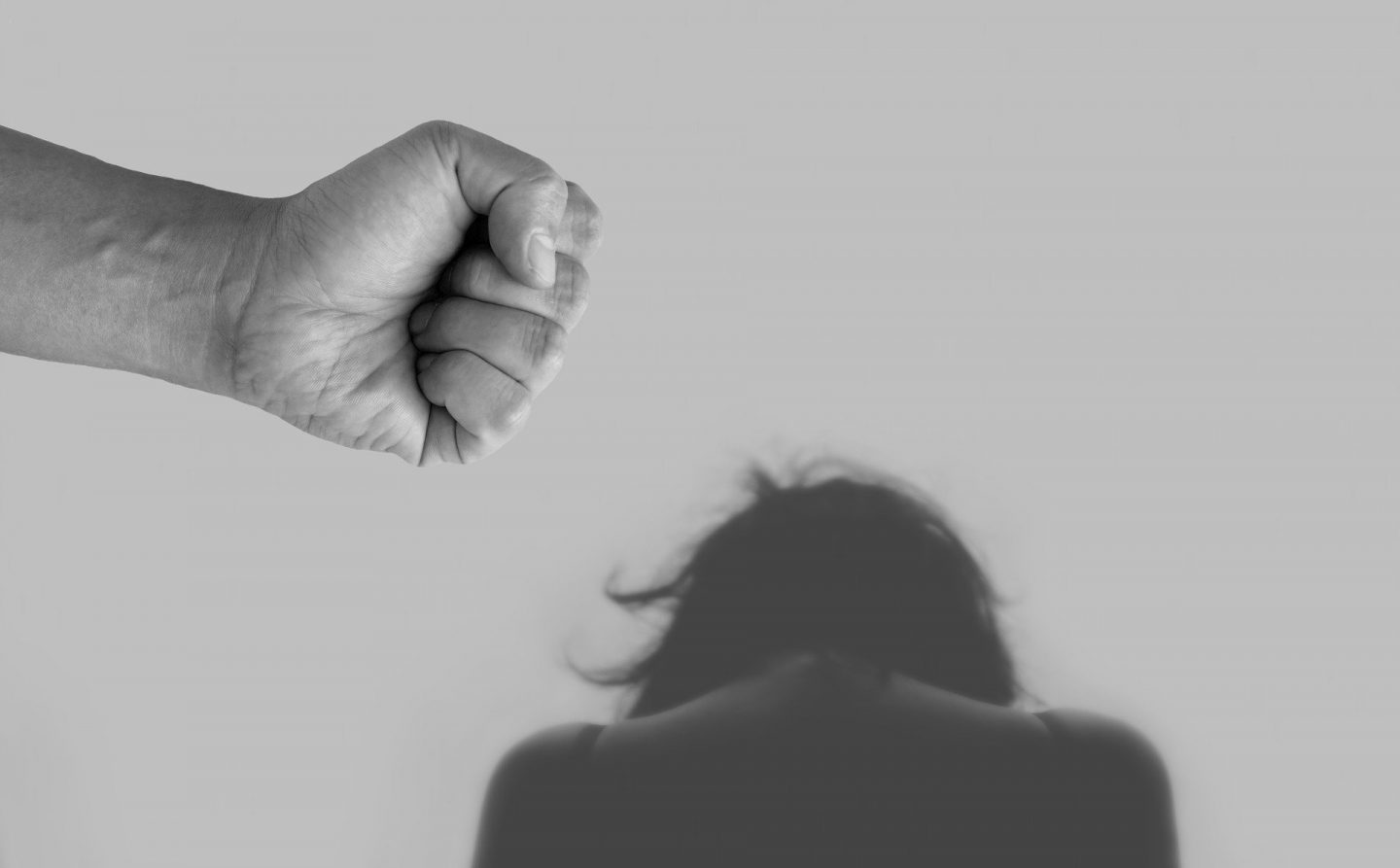 "If violence doesn't stop, the logical end for these relationships is death," warns counsellor Benny Bong. Photo by Tumisu from Pixabay.
He would chase his wife round the house and strangle her. She, in turn, would arm herself with knives.
This was a real-life scene of violence in a home described by director of The Family Therapist Benny Bong during a webinar on family violence on Sunday, June 7.
Entitled Family Violence Part 1: Abusive men and their relationships with spouses, the webinar saw Bong, a founding member of Society Against Family Violence Singapore with more than 35 years of counselling experience, sharing insights on highly conflictual relationships. 
A movie that made men weep
Organised by online streaming platform SMIX to raise awareness on family violence, the webinar was attended by more than 300 people from as far as the US and UK. Nearly 150 questions were raised.
The topic is a timely one given the fact that family violence in Singapore, and worldwide, has been on the rise since the COVID-19 pandemic and subsequent lockdowns.
"I wept when I saw the movie."
The sharing-cum-Q&A session was facilitated by founder of Dads for Life movement and chairman of Focus on the Family Singapore, Jason Wong.
A docu-film Call Me Dad, streamed on SMIX, was the springboard for the discussion. It gives a powerful depiction of men struggling with their aggression towards their families, and their painful road to realisation and transformation. The award-winning movie inspired the webinar which is part of SMIX's campaign to put an end to family violence.
"I wept when I saw it," said Wong. "It reminded me of the cases I saw when I was with the Ministry of Social and Family Development."
Added Bong: "I viewed the movie a few times. It's a realistic portrayal of what happens when men recognise that they have to deal with their aggression."
Between now and June 28, a portion of the proceeds from the streaming of the movie will be donated to three organisations to support their causes against family violence.
Shocked into action
Bong began the webinar by sharing stories of family violence to underscore both its seriousness and universality. He related two cases of husbands attacking their families. In one, the husband succeeded in torching his entire family before fatally stabbing himself.
"It is sad that we have to be shocked by events like these to know that this is more than someone being upset or blowing off steam," he noted.
"They have to agree that there is a problem and that they can't blame society or say, 'It's because I'm tired.'
"If violence doesn't stop, the logical end for these relationships is death."
There is a need for men to recognise that they have a problem, that they do not know how to be husbands and fathers, and that the old ways of doing things are not the best, said Bong.
"They have to agree that there is a problem and that they can't blame society or say: 'It's because I'm tired.'
"Don't say, 'If only my wife shuts up. If only she doesn't push me to the corner.' This is not a reason or an excuse to use violence.
"You have to take responsibility for your actions and behaviours. There are many channels that can provide help and assistance."
These were some of the questions raised, and Bong's replies:
How do you define abuse?  
Abuse has a whole spectrum. At one end is death, murder, homicide. We call that violence.
When you put fear of hurt in a person, when you threaten the person, when you put the person in a confined space, when you harass and stalk a person – these are also examples of abuse.
Then at the other end of abusive behaviour is controlling behaviour – behaviour that violates the personhood, person and property.
What is the root cause of family violence?
(There have been tests on) testosterone, brains, blood type. Nothing was conclusive. Even being brought up in an abusive manner does not necessarily mean you will repeat the behaviour.
There is a difference between being angry and acting in a violent way.
One out of two do. But that means one out of two do not. We have a choice.
You have a short fuse? Then, get a longer one. Get some help. We share with the men the difference between an emotion like anger, and behaviour like aggression.
The men say: "You are expecting me to be an angel. You don't get angry?"
On the contrary, I do, but there is a difference between being angry and acting in a violent way.
Sometimes, it is learnt – from the family, from the community – that it is alright to use a bit of violence.
What are the early warning signs of violent tendencies?
The warning sign does not start with a slap or breaking property. It starts much earlier. It may be the way he is talking, making a joke that has an edge to it.
Is it safe to live with an abusive spouse?
If you are wondering if it is safe, speak to a trained counsellor for an objective voice to help you test reality.
For some abusers, even a spouse walking away is a trigger. 
They can do many forms of assessment and check the degree of danger you are in, how lethal the violence can be. For example, they will find out about violence used, physical attacks, weapons, or whether there are indications such as saying: "I want to kill you." Don't simply take threats as the person blowing off steam.
Patience and forbearance are not necessarily helpful when dealing with someone who is not able to control his aggression.  
If you are unsafe, we will suggest how you can keep safe.
For some violent people, even a spouse walking away is a trigger.
So, speak to a social worker or a mental health professional who can give you options – shelters, protection orders. There are various options.
Why do victims not walk out?
Many victims stay because they are afraid.
They worry about things like: My husband knows where I live. How can I find a place to stay? How do I raise my family without a father? If I leave, will I get custody of the children?
Family violence is a very peculiar form of crime because it happens in the home where witnesses are few. It is your word against mine.
When faced with these circumstances, the court is aware of the difficulty of producing legal evidence. As long as you can convince the court in good faith that you are leaving for your own safety, they will take that into consideration.
When you have the institution of marriage and the institution of life, and it is on a balance, it should be clear that the institution of life prevails.
What if the abuser thinks it is normal behaviour?
Most abusers do not regard themselves as being abusive. It is not just denial. For some, in their minds, they have good reason to do what they do.
Maybe your intention is not to be an abuser. But ask the people on the receiving end: Do they see you as abusive?
Take your reference from how it affects others. Do they suddenly become quiet when you come home? Is it respect or fear? Do they love your presence or do they cower in your presence?
Why are abusers assumed to be men?
We think of aggression as the monopoly of men because men have been socialised to be aggressive. Men go to war. Men are over-represented in prisons when it comes to violent crimes.
Women get angry, too. But they have learnt that they cannot move from emotion to action because they get thumped down.
When women are violent, they mete it out in less lethal means. Men have more opportunities to defend themselves or leave their homes.
When men ask for help, it is met with disbelief or even disdain: "You are a man, why can't you do something?" So, men may feel unsupported.
What help can I get to manage my emotions?
First, acknowledge that you need help.
Second, know what sets you off. Many men are raised to be more focused on the external world, not the internal world. As far as emotions are concerned, we are told to shut them off: Emotions are bad, they are a sign of weakness.
Third, learn the skills to manage it. Men are great at this because we are problem solvers. I tell them that, if they are triggered, walk out and take a deep breath of fresh air.
Some of the angriest men I have met are deep down the most frightened. They are afraid of losing the love of their children and wives.
How can we help abusers?
In 2010, the Society Against Family Violence did a national survey. A total of 10% of the women said they were victims of physical or sexual violence.
The same survey found that many of the victims turned to family members or close friends. Some were even prepared to go to the police if the violence became very dangerous. But few turned to professional agencies.
As a community, you can talk to the person. You can say: "I heard a lot of shouting last night. Do you need help? Can I help you?"
It is important that we do that rather than be silent.
How do you counsel a Christian wife in an abusive relationship?
In that 2010 survey, we did not mean to track faith, but one thing we realised was that religion is no denominator to separate violent and non-violent families. Religion does not immunise people from violence. It should, but it does not always.
As a church, if you do not want your members to be divorced, are you prepared to support the victim as long as it takes, even if it means opening up your home?
This is how a community cares for each other in word and deed, not in broad announcements.
What if a church leader is abusive?
One, give clear teaching against family violence. Two, provide in-depth counselling. Three, mobilise the community, such as cell groups.  
We have to find a way to move away from sticks to counselling help.
As for church leaders who are abusing their families, hold them accountable. Elders can talk to them and provide help and counselling. If it does not work, the highest leadership can come in. If that does not work, the leaders can discipline.
But it is not as simple as: "Hit your wife, you can't come to church or we will sanction you."
Then, what is the difference? You have the belt and I have the bible or church discipline.
We have to find a way to move away from sticks to counselling help. Most people who are violent do not intend to be violent. Respond to their needs, not just to their violence, when we are rendering help.
The second part of the Family Violence webinar will be held on June 14. Bong will address the issue of child abuse at home.
WHERE TO GET HELP
For victims:
AWARE Helpline: 1800 777 5555 (Monday to Friday, 10am to 6pm)
Big Love Child Protection Specialist Centre: 6445 0400
Care Corner Counselling Centre (Mandarin): 1800 353 5800
ComCare: 1800 222 0000 (to reach a Family Service Centre near you)
HEART @ Fei Yue Child Protection Specialist Centre: 6819 9170
Focus on the Family Singapore
Institute of Mental Health's Mobile Crisis Service: 6389 2222
PAVE Integrated Services for Individual and Family Protection: 6555 0390
Samaritans of Singapore: 1800-221-4444
Singapore Association for Mental Health: 1800-283-7019
Society Against Family Violence Singapore
The National CARE hotline: 1800 202 6868
Tinkle Friend (for Primary School Children): 1800-274-4788
For abusers:
Care Corner Project Start: 6476-1482
ComCare hotline: 1800 222 0000 (to reach a Family Service Centre near you)
Focus on the Family Singapore
Society Against Family Violence Singapore
PAVE Integrated Services for Individual and Family Protection: 6555 0390
Trans Safe Centre: 6449 9088
Care Corner Project Start
Courts:
A personal protection order (PPO) can be obtained to protect the family.
This will prevent the person from using or threatening to use violence against the family.
Police:
Call 999 if there is a risk of injury, immediate threat to life or bodily harm (relatives and friends of victims can call as well).
A police report can be made.
The police can also recommend centres where help can be obtained.
"I was scared when my father beat my mother": World Vision's poignant peek into domestic violence
Rising tension in the home during Circuit Breaker? Here's how to diffuse friction
"I was scared when my father beat my mother": World Vision's poignant peek into domestic violence