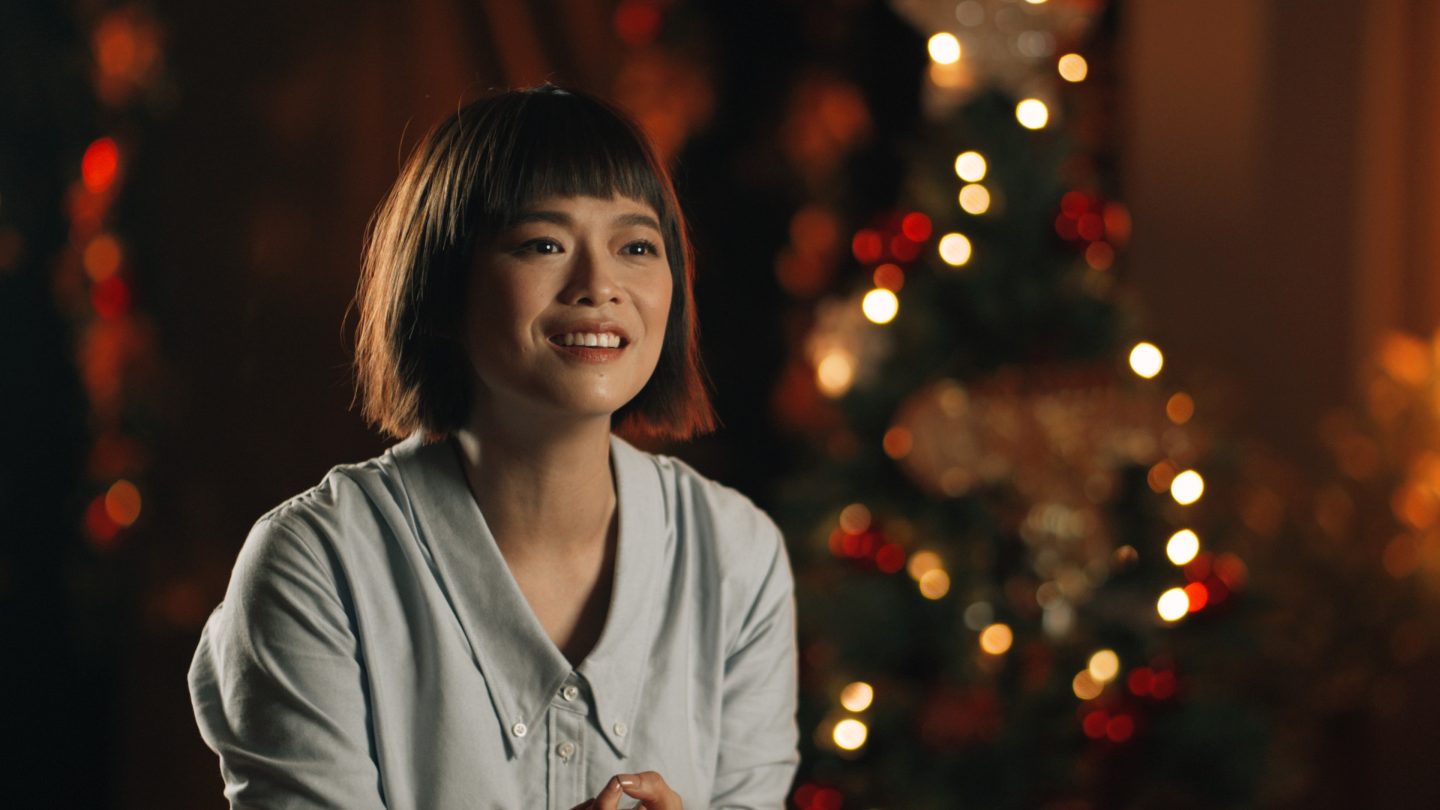 Growing up with a fractured relationship with her mother, Felicia Chin found healing and restoration after accepting Jesus into her life.
Growing up, I had quite a broken relationship with my mum.
I knew that she cared for me, but her words to me often made me feel hurt and rejected as a daughter. 
Things got worse after my dad passed on from cancer when I was 17 years old.
I tried to spend more time with my mum and take care of her as much as I could. But no matter how hard I tried, we would always get into fights and arguments.
"God told my pastor, 'Tell Felicia that I am her Father'": Mediacorp actress Felicia Chin, who lost her father to cancer at 17
Fractured relationship
For example, there was once I accidentally broke a glass panel in the toilet.
It crashed to the floor very loudly and there was shattered glass everywhere. My mum heard the crash and rushed in.
And the first thing she did was scold me.
I just felt like it was so difficult to have peace in my family.
I felt really hurt and angry. I would have loved and expected my mum to show concern, but the first thing I heard was harshness.
We started arguing and said many hurtful words to each other in anger. When my mum refused to let me leave the house, I took a knife from the kitchen and threatened to slash myself.
Eventually she gave in and I left.
I'm not proud of what I did. But these incidents happened quite a few times in my growing up years. I just felt like it was so difficult to have peace in my family.
Dealing with old wounds
In 2015, I accepted Christ into my life.
My mum accepted Him a year later. When she did, I was so happy for her. I believed that God could heal her and give her joy again.
"No matter what I do, I'm never good enough for you!"
But to my surprise, God also started healing our relationship.
One day I went home to have soup with my mum. But an argument started again. Frustrated, I locked myself in the room.
I complained to God: "Why must this always happen? I took time out to spend time with my mum, but she's like this! I don't want to drink her soup anymore."
But I remember feeling a prompting in my heart from the Holy Spirit to go outside and drink my mum's soup. So I did, but decided that I would leave the moment I was done.
Just as I was about to bolt out of the house, I felt another prompting to stay. I did not understand why. My mum was going on and on, nagging at me and telling me all the things that I had not done right.
But I stayed, and as I listened to mum's words, I suddenly burst out crying and blurted: "No matter what I do, I'm never good enough for you!"
"Sorry, Mummy never meant to hurt you this way."
I was shocked by what I said because I didn't even know these words existed in my heart.
My mum was shocked too. In tears, she told me: "Sorry. I didn't know you were feeling like that. Mummy never meant to hurt you this way."
That opened up a long conversation where we shared our thoughts and feelings with each other. Then we hugged each other. I was surprised that it ended that way as our arguments typically ended with someone storming out of the house.
That was the first time I realised that God is in the business of restoring my family.
A simple hug
That incident was the start of the mending of our relationship.
Slowly he started prompting me to show more physical affection to my mum, even though our family was never one to say "I love you" or hug or hold hands.
But there was an occasion where He prompted me to hug my mum before leaving the house. I was like: "Huh? Hug my mum? That's too much, God."
Nonetheless, trusting that God is always right, I went to her, wrapped my arms around her like a robot and gave her one of the most awkward hugs I've ever given anyone.
She was surprised but she actually hugged me back for a few seconds! That surprised me. So I continued doing that. And slowly I realised that my mum liked it. It was her love language.
Seeing change
Bit by bit, God also taught my mum how to care for me in ways that I could understand.
I remember we went to Korea together in 2018. We were at this beautiful seaside café in Busan and my mum had just bought us some cakes and coffee.
As I was carrying everything to our table, I slipped on the staircase and fell. Everything crashed onto the ground! 
God also taught my mum how to care for me in ways that I could understand.
The first thought that came to me was: Oh no. My mum is going to scold me. It was like deja vu – there was glass everywhere.
But from inside the café, my mum rushed out and I heard her call out to me: "Ah Ling! Aiyo, what happened to you?" She picked me up and began fussing over me: "Aiya, did you get cut? Are you hurt?"
I was so touched. In the past my mum had scolded me for breaking the glass panel in the toilet. But that day, I truly felt my mum's love.
God of reconciliation 
Looking back at our relationship, I'm reminded of the hopelessness I had felt. I truly thought that there was no way for us to sit down and have a meal together without arguing. 
But now I know that God restores.
Now, I go to my church with my mum every week. We can sit down and have a meal together without arguing and quarrelling. We express our love through hugs and kind words. We have learnt how to accept one another's weaknesses and strengths.
Of course, we are not a perfect family. But there's so much hope. More and more, I've grown to understand my mum. I see things from her perspective, and I think she sees things from mine as well.
To you who are reading this, perhaps you are looking at the broken pieces of your family and life and think that there's no hope. But I just want to assure you that God's love never fails.
He can restore. He can heal you and your whole family.
Wishing all of you a blessed Christmas.
---
Salt&Light wishes all readers a very Blessed Christmas! If you cannot invite your pre-believing friends/family to church this year, why not invite them to watch a short, simple, heartfelt video testimony by Felicia Chin?
Extend them A Christmas Invitation to a meal, and anyone with a smartphone or TV can share the Gospel with them. 
A Christmas Invitation: A simple way to share the Good News this Christmas!
---
This is the final story in our Christmas series: God with Us. READ THE "GOD WITH US" STORIES BELOW.
He crashed the car that killed his girlfriend. How is there room for radical forgiveness?
Loving the unlovely: How God taught me to love my abnormal baby
"God is with us, even as I watch my wife with dementia slip away"
"Go to those who can only be reached by water!" God's "impossible" call to sail into a closed country
Her young life stalled after a horrific accident, yet "God made sure I lacked no good thing"
FOR MORE STORIES ON CELEBRITIES AND THEIR FAITH, READ:
"God told us: Trust in me": Deon and Chew Chor Meng on their hope despite illness
"The devil came to kill, steal and destroy but God restored my life": Actor Li Nanxing
If you have enjoyed reading Salt&Light...
We are an independent, non-profit organisation that relies on the generosity of our readers, such as yourself, to continue serving the kingdom. Every dollar donated goes directly back into our editorial coverage.
Would you consider partnering with us in our kingdom work by supporting us financially, either as a one-off donation, or a recurring pledge?
Support Salt&Light