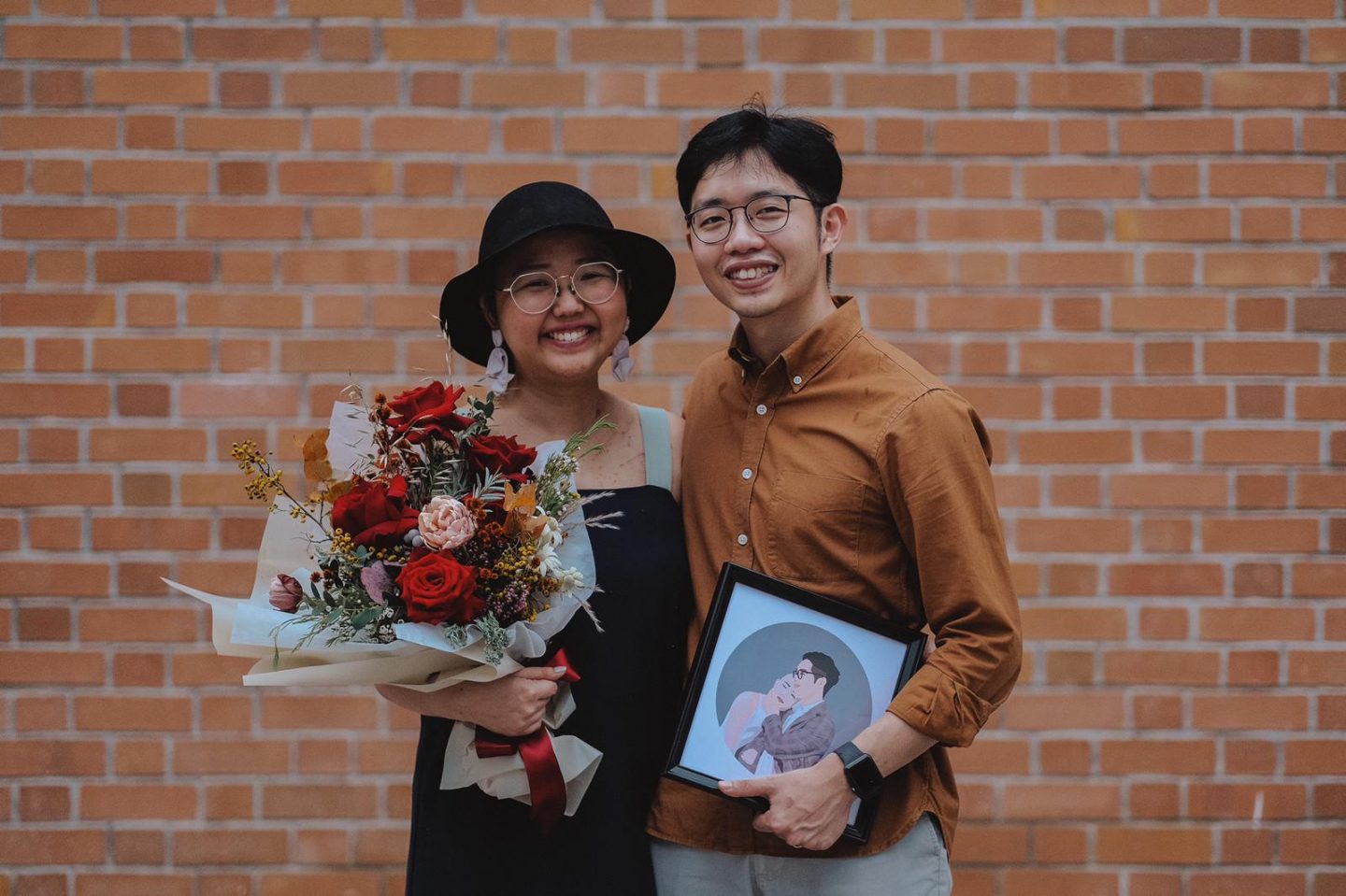 Chan See Ting and Ian Ng became a couple even though Seets gave Ian the chance to walk away when she was diagnosed with stage 3 breast cancer. They are set to get married this June. All photos courtesy of Ian Ng.
Boy meets girl. They fall in love. Boy proposes. They marry.
The love story of Ian Ng and Chan See Ting, both 29, has followed this familiar plot. Somewhat.
Between these chapters, though, there have been twists and turns. Right now, the couple is living a cliffhanger.
When the diagnosis was first made, the doctor gave a prognosis – one year with treatment.
See Ting, or Seets, as everyone calls her, is well-known in the media. Her journeys through several medical conditions have been well covered, and she has won hearts and inspired reflections with her candour as well as her unflinching faith.  
Last October, what looked like a happy ending in her tale saw a plot twist instead. She was diagnosed with leptomeningeal disease. This after developing alopecia areata at 21, beating stage 3 breast cancer at 26 and finding a tumour in the brain just six months after they thought she was "cancer-free".   
Leptomeningeal disease is a devastating complication of late-stage cancer and occurs when cancer cells migrate from parts of body like the breast or lungs to the cerebrospinal fluid. This is the liquid that circulates nutrients and chemicals to the brain and the spinal cord.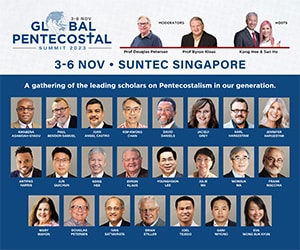 Said Ian: "The doctor says that because the leptomeningeal is in the brain, it is hard to track through scans. They can only track symptomatically – headaches, numbness in the body, sudden weakness, blurry vision."
When the diagnosis was first made, the doctor gave a prognosis – one year with treatment. Seets is undergoing weekly chemotherapy which has drastically reduced the symptoms of the disease.
"There is no timeline because the brain is quite dynamic," added Ian. "We are taking it week by week. She is willing to try different treatments."
Meanwhile, they have bought a flat together and are getting married in mid June.
A very special person
In the year or so that they have been together, the couple has weathered all manner of medical difficulties – cancer treatments that made Seets throw up every few minutes, fungal infections, burning fevers, a mastectomy, reconstructive surgery, a sudden collapse from stroke-like symptoms, surgery to remove a brain tumour, searing headaches and a three-day coma because of a bad reaction to treatment for leptomeningeal disease.
Despite the drama, their relationship started out quite ordinarily. The couple met on dating app Coffee Meets Bagel in February 2019.
"The year before, I had broken up with someone. I had been in the relationship for three years. I was quite emo, quite down. So, my friends said, 'Bro, why don't you make new friends,'" said Ian.
"The Lord has called me into this relationship."
Seets was his first match. They chatted online, "talking a lot about our faith". At the end of March, they met for the first time.  
"What drew me to her was how different we are. I'm a second-generation Christian. My faith was passed down. You understand the faith, but there was not that strong, passionate encounter.
"She is a first-generation Christian. The first time we met, we shared our story. I really admired the depth of her faith. I don't like people so easily. With Seets, it was very clear that this is a very special person."
While Ian was keen to keep seeing Seets, the feeling was not immediately mutual.
"But she gave me three chances. She had a three-date rule before she would make a decision. That was handy for me," Ian smiled.
When Seets was first diagnosed with breast cancer in early August 2019, they had barely dated for three months. She gave him the option of leaving with no hard feelings on either side.
"Sometimes, you feel like you're walking into a storm, yet you are strangely quite calm and peaceful."
Explained Ian: "We were in the courtship phase. We didn't want to be unfair to one another."
Instead, Ian chose to stay. "Logically, there was no reason to stay. The only reason was the feeling that the Lord has called me into this relationship and He has called us together." 
In fact, God gave Ian a specific word. The human resource consultant was in Ho Chi Minh City on a work trip when Seets informed him that she had been diagnosed with an aggressive form of breast cancer. As he walked the tiled streets of the city, the words "step into the ring with her daily' came to Ian in a still, small voice.
He came home and, on September 1, 2019, after he had prayed with his mentor and parents and gotten their support, Ian asked Seets to be his girlfriend.
"There was a peace to go ahead. As I entered the relationship, I felt so much peace from the Lord. Sometimes, you feel like you're walking into a storm, yet you are strangely quite calm and peaceful."
The proposal that followed late last year may seem rushed to many. In the past, Ian would have agreed. But meeting Seets has changed his mind.
"Even before we started dating (officially), I was already sure. Because of her health condition, I wanted to be sure that this was the girl I wanted to be with for the rest of our lives.
"The dating wasn't to explore. I was quite sure we would end up in marriage. So, the decision to get married began before we even started dating.
"If you are certain, why do you need to wait for so long. It is fast but the events in our lives made the decision quite straightforward. Our relationship is not rushed but it is accelerated."
Defining normalcy 
The reality of that decision has changed Ian's life. With Seets' various health conditions, hospital stays have dominated their courtship.
"There are days when she is bound to the bed, or she goes to the toilet to vomit every couple of hours. Being there means supporting her, being present with her daily needs – feeding her, helping her go to sleep, giving massages.
"Being there, watching her go through chemo after chemo with the side effects makes me very sad. It breaks my heart sometimes.
"It also changes how you define normalcy. How we look at our dating life has changed. I have to accept that we can't do certain things. It also means how I spend my time is also different."
Once heavily involved in his church's dance ministry which he headed, Ian decided to scale back.  
But he assured that the gains outweigh any sacrifices he has made.
"My life has not been made worse off in any way. By being with her, I am learning about myself: How to be longsuffering and to love someone else.
"I also learnt a lot from her about suffering. What does it mean to suffer well, for example. You will never really know till you are put in the position."
"How we look at our dating life has changed."
The fact that Seets loves those around her deeply and fiercely, and has a community who love and support her in return have been revelational for Ian as well. When she was diagnosed with leptomeningeal disease, her friends started a campaign of faith, #ABETTERTING, to pray and intercede for her and her loved ones over 40 days till her birthday on December 6. ⠀
"I never really understood the value of community. I love to be independent. I don't like to trouble people. I feel quite paiseh (embarrassed)," he said.
"But there have been times when I really couldn't manage, I didn't have the bandwidth and the community was just there. I learnt how to receive."
When Seets was hospitalised, her inner circle of close friends was always at hand to bring food and daily necessities. Others bought Ian Grab vouchers so his commute to and from Seets' home or hospital would be easier. Many rallied around the couple to pray around the clock when she was in a coma late last year.
Even strangers chipped in. Popular baker, Jenny Lie from Ten Butter Fingers, baked Seets a cake. Another, a housing agent, helped them in their bid to buy a home.
"All this opened my eyes to my own journey with the Lord," said Ian. "It had been a very self-sufficient faith. Because there never was a crisis, there was no need to receive help.
"Now there are so many desperate moments, you can only receive. It has been painful, but good."
When they can, though, they date just like any other 20-something.
"Before, there was no need to receive help. Now there are so many desperate moments, you can only receive."
"We like to eat. We will go out and find food. We also like to chill at home. Our hobby is watching shows on Netflix. Or we have dinner with our community – friends, church."
Last year, they took jive dance classes together. Dance has always been a big part of Ian's life and ministry. His father is a dance teacher who introduced him to dance when he was seven, and who later pioneered his church's creative arts ministry.
"She dances, too. In her uni days, she was part of an urban dance group – street style, hip hop. She has great rhythm," he said proudly of Seets.
They also quarrel like any other couple.
"We definitely disagree. When we disagree, though, what has helped us is knowing this disagreement is a small thing.
"The end game is for us to be happy and well. The other things like personal preferences are not crucial. We are cognisant that time is limited."
Faith through uncertainties 
The uncertainty of their future together does weigh on Ian as do the questions.
Why is her condition worsening? Why hasn't she been healed? Why is God doing this?
"I wrestle with what that surrender looks like."
Even as Ian was working through these issues, his cousin, part-time singer-songwriter Ryan Kong, shared with him a song he wrote. It was entitled What If God Doesn't Heal.
"He shared the song with me when she was going through another health episode. My first impression was that it was a very honest song.
"It captures the journey between the grave and the garden, a journey we're still in."
Together, they decided to record a music video of the song. Ryan sang and played the piano while Ian and his brother danced.
In the heartfelt testimony that accompanies the video, Ian wrote: "The reality is that we will never know the answer to our incessant whys. Maybe we are not meant to know, nor do we need to know. Perhaps it is through the uncertainties of life that the certainty of our faith emerges.
"I am trusting in the Lord for something so precious to me but that I have no control over".
"The life of faith is not seeing to believe, but of believing even though we may not see. When we have no answer, we can only turn to God, His eternal word and His unshakeable character."
That fine balancing act of knowing the medical reality of Seets' condition while holding to the truth that God loves and heals is something Ian continues to struggle to manage.
"Walking through the valley and choosing to surrender even when you don't see a headway has been made very real. I wrestle with what that surrender looks like."
Ian also battles a sense of helplessness, wanting to "help her get well, but there is nothing I can do, I am trusting in the Lord for something so precious to me but that you have no control over".
"I can only trust that all things will work out for the good of those who love Him (Romans 8:28)."
We believe
For now, they are choosing to focus on the wedding – they have settled on the location for the church wedding and dinner banquet – and for married life thereafter.
"When we first started dating, she asked, 'What is your ideal wedding?' and I said, 'Small and cosy'. And she said, 'That's not happening'. She loves people so well that she has many friends."
With Covid-19 restrictions, the guest list has to be limited to just 100. "Perfect for me, not enough for Seets."
Seets still works. She does marketing on a project basis for a law firm.
There are vows to be written. Ian is preparing a surprise for their special day and they are also going for marriage preparation classes with a pastor who is Seets' counsellor.
"He was her counsellor when her father passed away so he knows her well. He had cancer before, too. We didn't want a generic course. He's going to be our solemniser."
"We believe she will be healed."
Did he ever think he had it in him to be a situation like this?
"I've always been thrust into positions of responsibility where you have to deal with more stresses than your peers," said Ian.
He was a prefect while studying at St Andrew's Secondary School where there was "so much tradition and discipline".
"Even the uniforms were different – all white with leather shoes. You can't play or get it dirty.
"I kind of bring (the discipline) to the situation now. The training has helped my composure and how I am willing to tahan (tolerate) and just persevere."
What the years in leadership have not prepared Ian for is the possibility of Seets dying young.
"Me and Seets haven't spoken about what happens after. We did talk about the possibility of her going. That was tough, bringing in the lawyer for LPA, talking about her will."
They have also prepared their close friends. Everyone is ready to rally around the family. Plans have also been made for the care of Seets' mum who is still grappling with her daughter's condition.
Still, Ian is holding to a hopeful future. "We believe she will be healed."
---
RELATED STORIES:
She was diagnosed with Stage 4 cancer a month before their wedding. He married her anyway
"Stop your mourning, stand up and fight!" God told couple who were struck with cancer one after another
If you have enjoyed reading Salt&Light...
We are an independent, non-profit organisation that relies on the generosity of our readers, such as yourself, to continue serving the kingdom. Every dollar donated goes directly back into our editorial coverage.
Would you consider partnering with us in our kingdom work by supporting us financially, either as a one-off donation, or a recurring pledge?
Support Salt&Light