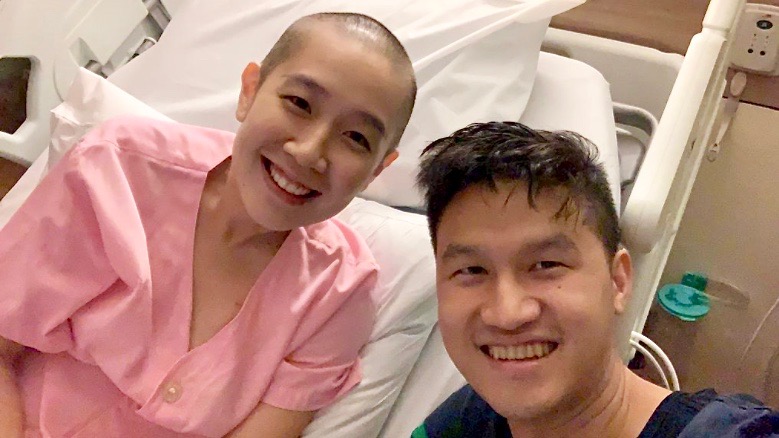 When his fiancé was diagnosed with Stage 4 cancer just a month before their wedding, many plans were thrown into disarray. But Bob Yeo was sure of one thing: He was going to marry her no matter what. All photos courtesy of Lee Hwee Ling and Bob Yeo.
Lee Hwee Ling was just a month away from her wedding when Stage 4 cancer unexpectedly struck.
Apart from having to grapple with the dreadful news, she also wondered what would become of her marriage plans.
"It's not easy to be a caregiver for someone with cancer. And would you even want to be married to someone with Stage 4 cancer? That's something not everybody will say yes to," said Hwee Ling, who turned 30 last August.
"So what if she has cancer? This is precisely what the vow means."
She remembers asking her fiancé: "Our wedding, how? Should we go ahead with it?" Without batting an eyelid, he replied: "Of course. Why would we not? I'm still going to marry you."
While friends have lauded his decision as brave, Bob Yeo, 32, said it has been "the easiest decision to make in my life".
"It's my chance to be with my best friend, my loved one, my soulmate. It was also a chance to act out (the marriage vow of) for richer, for poorer, in sickness and in health. So what if she has cancer? This is precisely what the vow means."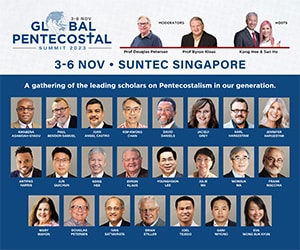 The surprise
The pair had met at a church camp in June 2016 after being introduced to each other by Hwee Ling's sister, who had been in the same worship band as Bob.
He noticed that she was gentle and good-natured, especially after her mother revealed to him that she "only gets angry twice a year".
She, on the other hand, liked that he was "cheeky" and had a good sense of humour, and was particularly impressed when she saw that he took good care of his mum during the camp.
As soon as they started talking, they clicked instantly. They made the relationship official in August that same year.
"When I brought her to meet my friends, some of them said, 'You better hold on to this one or we'll beat you'," Bob said with a laugh, recounting how they noticed she was a good "check and balance" to his playful tendencies.
Over the next three years, their relationship blossomed. They both enjoyed that they could be fully honest with one another. "I mean, she's my best friend," said Bob, who is in the finance industry.
In September 2019, with the help of close friends and family, he proposed – much to her surprise.
Though she knew that marriage was on the horizon, she had not expected the proposal to be "so soon".
"I thought we would date for another year or so, because we hadn't really properly talked about getting married," she said, to which Bob quipped: "That's the key to the surprise!"
She said yes.
Dreadful diagnosis
The next few months was a flurry of activity from wedding preparations to home renovations. They had set their wedding date on September 12, but pushed it to October 31 after Covid-19 hit.
However, in early September, Hwee Ling was admitted to hospital after a persistent fever and stomach ache. Neither had expected the dreadful diagnosis.
"My world came crashing down. It really threw me off," said Bob. "This was something we were not prepared for."
He remembers taking a long walk from the hospital to a bus stop some distance away, crying and bargaining with God.
"I said, 'Please, if You help her and she's okay, she doesn't have cancer, I promise I will become the best Christian'," he recalled.
Though Hwee Ling's diagnosis had upended both their lives, Bob was certain of one thing: He was going to marry her no matter what.
"It was automatic to me. So what if she has cancer? I've just got to man up and go for it. It's life, right? What if it happens a year into our marriage? Would I leave her because of this?" he said.
Fainted at her wedding
They decided to bring forward their wedding to October 3 because Hwee Ling had started to lose hair from chemotherapy. It was to be an intimate occasion with just 50 of their closest friends and family.
Since Hwee Ling was too weak from treatment, Bob shouldered all the planning with the help of a few close friends and family. 
But a day before the wedding, she was not even sure if she would have the strength to get married.
"I had just come off my second chemo treatment and that was quite a tough one. I was really weak. I had been resting at home a lot. I hadn't been eating well," she said.
Nevertheless, she managed to turn up and say her vows. But midway through Bob's thank you speech, she fainted – to the horror of everyone, including her new husband.
When the wedding was over, they headed straight to her oncologist's office, still clad in their suit and gown.
"That was a big scare for me," said Bob. "She said she was feeling nauseous and the next thing I know her eyes are rolled back and she's passed out."
They stopped the ceremony and the groomsmen called for an ambulance. Fortunately Hwee Ling came to quickly and paramedics did the necessary checks on her vitals.
"The doctor said I was probably dehydrated. Maybe it was the adrenaline also, and I had been standing for so long," said Hwee Ling.
When she was feeling better, she insisted that the ceremony go on as she wanted to hear Bob finish his speech. She also wanted to continue with the photo-taking ("with us sitting on chairs, of course," said Bob) and the tea ceremony.
When all this was finally over, they headed straight to her oncologist's office, still clad in their suit and gown – something they now look back on in amusement.
"It was definitely like a Korean drama, man," Bob said. Adding that Hwee Ling had looked stunning on the day, he joked: "She needed to faint lah, if not no one would believe she has cancer."
Winning the fight
Married life thus far has been pretty atypical for them.
While they are enjoying living together and spending more time with each other, their honeymoon season is also laced with sorrow.
"We are in our 30s and are supposed to be having the best times of our lives. But a lot of things have been taken from us," said Bob.
This includes their ability to have children of their own, as Hwee Ling's womb had to be removed in November last year to curb the spread of the cancer.
Neither of them are also sure of how much more time they have together.
Though doctors managed to remove 97% to 98% of the cancer cells during a major 19-hour surgery, they have not been able to give her a prognosis as her cancer has some unique factors.
"We have life and death sorted, because Jesus sorted death out for us."
But there is a very real possibility that she may have to live with cancer for the rest of her life.
As Bob dealt with the news, he was reminded of his long struggle with his faith after his father passed away when he was 14.
"The biggest thing I had to grapple with was: Why me? Why is life so unfair? I believe in such a powerful God but yet my life still sucks, so why bother?"
But an older friend from church, who was also struggling with issues of his own, had told him then: "Actually if you think about it, God really didn't promise us any kind of success, prosperity or health in this physical world."
He realised that it was true. "If anything, suffering is the number one thing that you will face if you're a true Christian in this world," he said.
But the real hope, he now understands, lies in the fact that there is a better life to come – an eternity where suffering will be no more.
He said: "We have life and death sorted, because Jesus sorted death out for us. He's going to heal us, come the end of days when He gives us our perfect bodies and we get to live with and enjoy Him forever."
Added Hwee Ling: "The assurance of salvation is something that has never been more true and more real. Knowing that Jesus has already won the fight for me – that has been very reassuring in moments of darkness."
God won't let go
Their current suffering, they both agree, has brought them closer to God.
"We really love Him a lot more than before, and I think it's safe to say we are yearning for the day He comes. A lot of people, and even us previously, we were really comfortable in this world. But I would be really excited if He were to come tomorrow, today even. Some days we really pray for that," said Bob.
"We always look to the cross, because that's where we can make peace with this world."
"While it's very challenging still, and we've not won the battle against cancer – we may never win against cancer – His love and His embrace comforts us, knowing that He is there, He has won everything for us and nothing can ever take us away from Him. We always look to the cross, because that's where we can make peace with this world."
They know from the Bible that the suffering of this present time cannot be compared to the glory that will be revealed in them (Romans 8:18), in the perfect, eternal life that awaits them after death.
"That's something we look forward to. It's something that keeps us together as well. It allows us to still be sane, to still be able to think of this, laugh and say: Okay we're going to deal with it. We're going to fight. We're going to make sure that we enjoy and cherish life," he added, as Hwee Ling nodded in agreement.
Regardless of whatever the future holds, they are putting their trust in a God they have found to be faithful.
"When we look back, at every step of the way, there is a God who is watching over us with each decision, at each checkpoint. While it may seem quite unseen, invisible, He was really there. He is really here. He's been with us and I don't think He's letting go of us."
---
READ HWEE LING'S AND BOB'S STORY:
At 30, just 1 month before her wedding, she was diagnosed with Stage 4 cancer
RELATED STORIES:
"If God tells you he has the one for you, are you patient enough to wait?": Belinda Lee opens up about the man she waited 8 years for
"The first time we held hands was after we got engaged": Deputy Minister Hannah Yeoh's love story
If you have enjoyed reading Salt&Light...
We are an independent, non-profit organisation that relies on the generosity of our readers, such as yourself, to continue serving the kingdom. Every dollar donated goes directly back into our editorial coverage.
Would you consider partnering with us in our kingdom work by supporting us financially, either as a one-off donation, or a recurring pledge?
Support Salt&Light