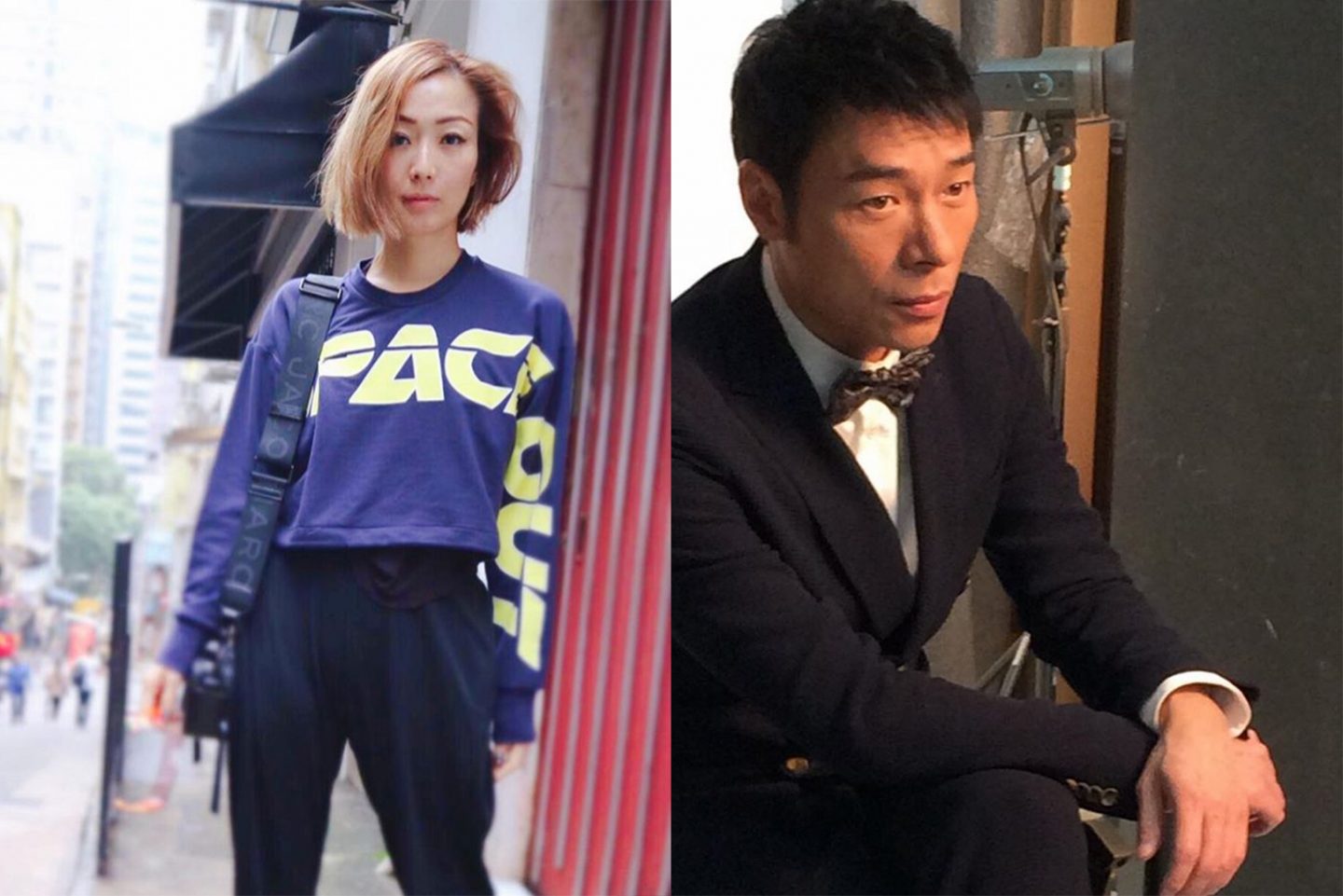 Days after news broke about a cheating scandal involving her husband, Cantopop superstar Sammi Cheng put up a post on Instagram stating that she forgave her husband as she referred to a Bible verse for her decision. Photos from Sammi Cheng and Andy Hui's Instagram pages.
Most of us would have heard it by now: An infidelity scandal involving two Cantopop stars, Sammi Cheng and Andy Hui, after a video of Hui kissing actress Jacqueline Wong in a taxi went public.
Days after the media frenzy, Cheng posted a statement on her Instagram account to say that she forgave her husband. A believer, she quoted the verse 1 Corinthians 13:7, and wrote that marriage is hard work, but they will take this time to grow as husband and wife. 
With her forgiveness, Cheng breathes new life into a relationship which man insists on pronouncing dead.
All of us crave intimacy (Genesis 2:18) – when we bare our souls to someone else without shame, and our vulnerability is treated with respect and affection, a relationship grows stronger.
So it wrecks our heart when we hear of a marriage mangled. 
In Cheng's shoes, we may choose to forgive our spouse too, no matter how hard. We want to practise what has been preached to us – extend inexhaustible mercy (Matthew 18:22), through the Holy Spirit (Galatians 5:22-5), even to those who hurt us (Luke 6:27), because Christ did the same for us (Colossians 2:13). 
But it can end up as a robotic, intellectual exercise if we don't appreciate the process of forgiveness itself.
Why is forgiveness so powerful? 
1. Forgiveness reflects our Father's heart
I'm reminded of the story of the Prodigal Son. It is a tearjerker. But what if, after the son got comfortable back home, he returned to his old ways. He might become lazy. He might treat the servants as if he were a little prince. He might squander more wealth.
Because growth isn't overnight. 
My guess is, a compassionate father like his would still let him stay at home, forgiving him over and over again (Ephesians 4:32).
At the same time, this father would work at the relationship. He communicated. Found out how he could do better as a dad. Exposed his own weaknesses to gain his child's trust.
2. Forgiveness can spur transformation
With a God-given conscience, the son may start to feel ashamed for his behaviour, or touched by his father's tenderness.
He metamorphosises into a new person (2 Corinthians 5:17) and puts in the effort to treasure the unconditional love he is given.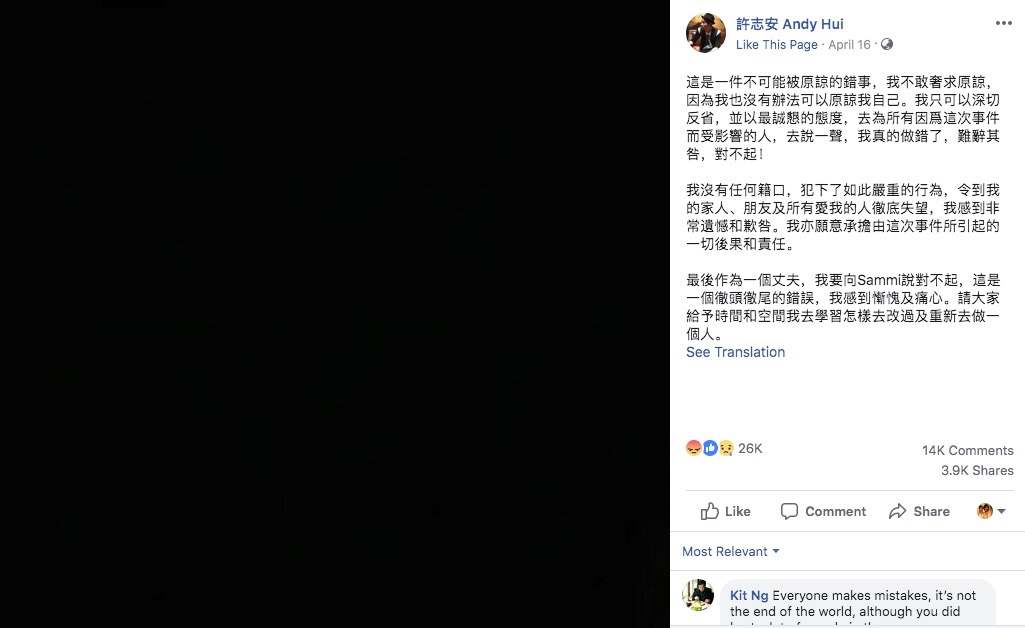 Cheng didn't do just what is right. By giving Hui a second chance, she is paving the way to a time where she and her husband begin to know each other better, learn to be more communicative, begin a cycle of developing deeper intimacy. The relationship, repaired, could emerge stronger.
3. Forgiveness brings the dead to life
In this broken world, humans acquiesce to death. After news of the affair broke, netizens and companies mocked both Hui and Cheng – the former for his transgression, the latter for her graciousness.
But with her forgiveness, Cheng breathed new life into a relationship which man insists on pronouncing dead.
It's a timely reminder. Just like on Good Friday, death was supposed to be the end for a man named Jesus.
Instead, on Easter – Resurrection Sunday – we saw the power of forgiveness, where because Jesus hung on the Cross on our behalf, we are given infinite opportunities to build a relationship with Him.
No matter how many mistakes we make, we will still be loved and presented with blessing after blessing (John 1:16). 
It's beautiful that this ultimate form of Christlikeness is what Cheng is trying to emulate.