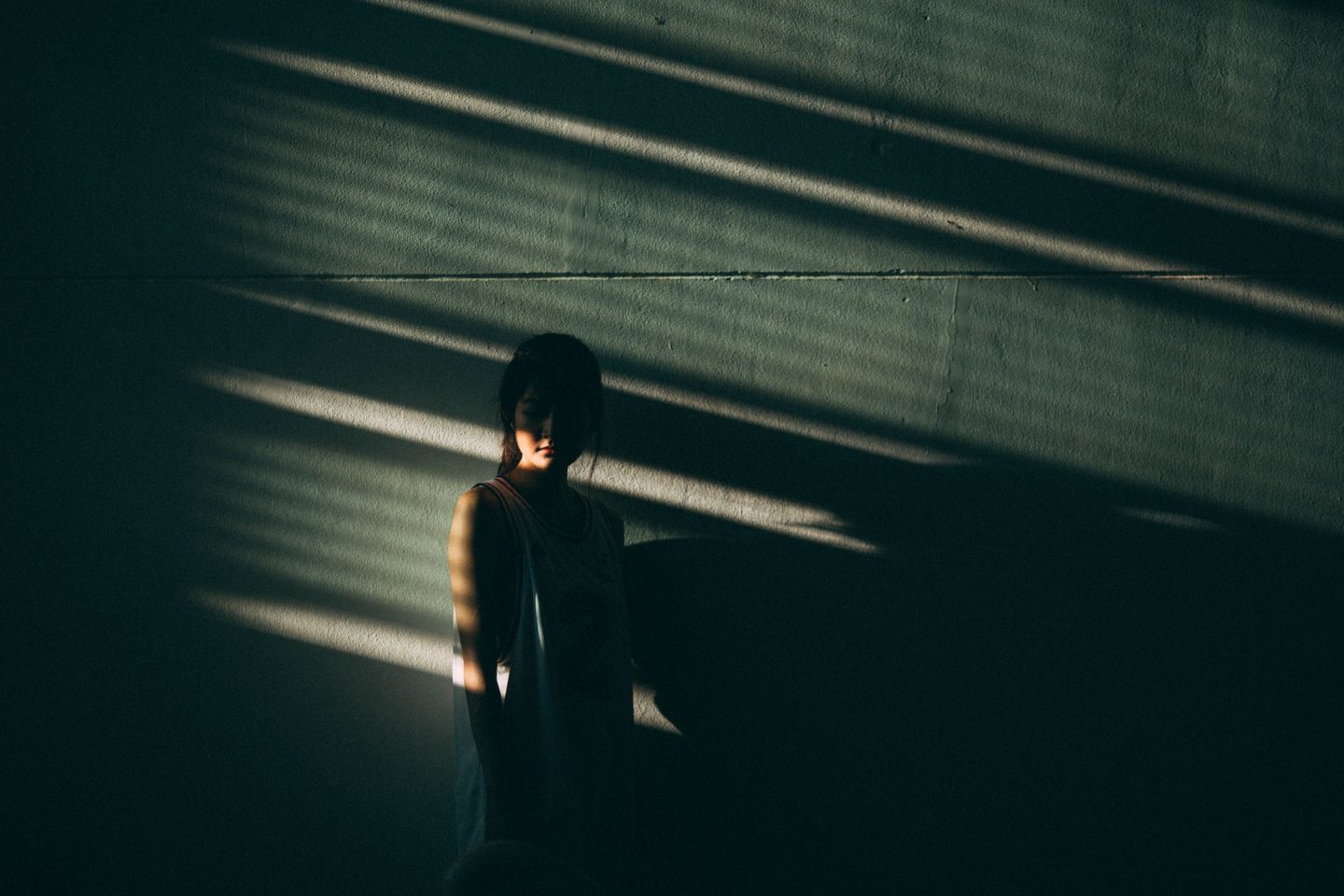 Posed image. Photo by Soragrit Wongsa on Unsplash
Priya* was just 14 when she was trafficked into Singapore. The South Asian girl passed through Changi Airport's immigration without a hitch before being swiftly and forcefully ushered into a waiting vehicle outside the arrival gate.
This may read like a movie script but, sadly, it isn't.
The reality is that Singapore is a common transit point and destination hub for trafficking activities, according to Hagar Singapore, a non-governmental organisation that helps women and children whose rights have been violated.
Human trafficking exists in Singapore as vulnerable victims, often seeking to improve the lives of their families, fall prey to criminal syndicates' false promises of well-paying jobs in the wealthy city-state.
That promise was what Priya fell for.
Dream turned nightmare
The eldest of seven children was married off at 14 to a much older man, who turned out to be an abusive husband. But her impoverished rice-farmer parents were reluctant to help, as divorce was frowned upon in their culture, no matter the circumstance. They had already accepted the dowry.
Her escape was dance. Priya had a flair for it and her dance teacher, whom she admired, found a job for her at a dance studio in Singapore. She accepted the offer as it was a dream come true – the job would take her away from her violent husband and give her the financial ability to put her siblings through school.
Vulnerable victims, often seeking to improve the lives of their families, fall prey to false promises of well-paying jobs.
As she is illiterate and has never ventured out of her home country, the travel documents and contract were all handled by her dance teacher. All she needed to do was to sign them.
Upon her arrival in Singapore in 2014, instead of working in a dance studio, Priya was forced to dance in skimpy outfits in an entertainment club.
One night, a customer expressed interest in her. Her refusal to go out with the customer drew the ire of her boss, who threatened to withhold her pay and send her home without any money. When threats failed to work, her boss starved her for days and threatened the safety of her siblings back home. Intimidated and cornered, she eventually caved and became a trafficking victim for sexual exploitation.
But Priya is one of the fortunate few. She managed to escape with a few other girls weeks later and they were rescued by the police.
Road to rehabilitation
The police referred Priya to Hagar Singapore, where social worker Wei Ng, met her for the very first time.
"Priya was depressive and quiet in the beginning. She was also suicidal due to her past trauma of being sexually exploited. And the recent death of her mother dealt a further blow to her," shared Ng.
The teenager also had anger issues, flashing into a quick rage and simmering down just as quickly when things riled her.
Despite the challenges, Wei and the rest of the Hagar volunteers pressed on. It took months, but the trauma-informed group therapy and counselling eventually broke through. Priya finally opened up to the team, who journeyed with her and helped her to see her inherent value and worth, and that she is God's beautiful creation.
Taking the stand was distressing but she persevered so that other girls don't have to experience what she went through.
She also eventually received Christ as her personal Saviour after recognising God's saving grace and faithfulness in her life.
Although Priya was rescued, she could not return home immediately as she needed to testify in the legal proceedings against her perpetrators. Taking the stand was emotionally distressing but she persevered, so that other girls don't have to experience what she went through.
The legal process was long drawn but, in that period, she picked up a slew of skills.
Conversational English was one of them. She became so proficient that she was able to help with translation and could even crack jokes alongside the Hagar staff and volunteers.
Hagar also helped her to find two jobs while she was under their care – a packer and laundromat assistant.
"Priya was extremely hardworking and excelled in the jobs she was placed at – both employers were incredibly impressed. During a Lunar New Year sales period, she clocked the highest number of sales amongst the staff!" said Ng, beaming with pride at how far the teenager has come.
Beauty for ashes
After spending the last three years with Hagar, Priya was finally given the green light by Singaporean authorities to return home.
Her dream now is to set up Hagar and a children's home in her country.
But first, she intends to find a job in the city, rent a place for herself and her siblings and put them through school. She has done some simple Math to work out the amount she would need – skills she never had when she first arrived in Singapore.
"I thought I would never smile again but I can smile now. Thank you for giving me a new life."
As it is written in Isaiah 61:3, Hagar Singapore's work is "to bestow on them a crown of beauty instead of ashes, the oil of joy instead of mourning, and a garment of praise instead of a spirit of despair."
"Human trafficking is not just a global problem, it's happening on our shores. Some of them are not too far from the places we frequent," said Ng.
"Victims are commonly found in the hospitality, performing arts, construction, and even domestic service industries. By recognising the signs of victimisation, all of us can be a potential lifeline to victims."
Bidding a teary farewell at the Changi Airport, Priya, now 19, prepared a card to thank her dear family in Singapore – staff and volunteers from Hagar who had been walking closely with her during the time she was in Singapore.
She told Ng: "I thought I would never smile again but I can smile now because of your help. Thank you for loving me and giving me a new life."
---
Human trafficking is a crime that exploits women, children and men for numerous purposes including forced labour and sex. In 2013, the United Nations declared July 30 as World Day Against Trafficking in Persons. To read the shocking statistics of present day slavery, click here. 
*Names have been changed for the security and privacy of the victim.
Signs of human trafficking
A trafficking victim is one who may have:
Had his/her passport confiscated by an agent or employer.
Worked 16 hours a day without food.
Been forced to sign a contract without full understanding.
Been abused over a small mistake.
Been paid a fraction of the promised pay.
To learn how to spot a victim or partner Hagar in their fight against trafficking, visit Hagar Singapore here.
If you have enjoyed reading Salt&Light...
We are an independent, non-profit organisation that relies on the generosity of our readers, such as yourself, to continue serving the kingdom. Every dollar donated goes directly back into our editorial coverage.
Would you consider partnering with us in our kingdom work by supporting us financially, either as a one-off donation, or a recurring pledge?
Support Salt&Light