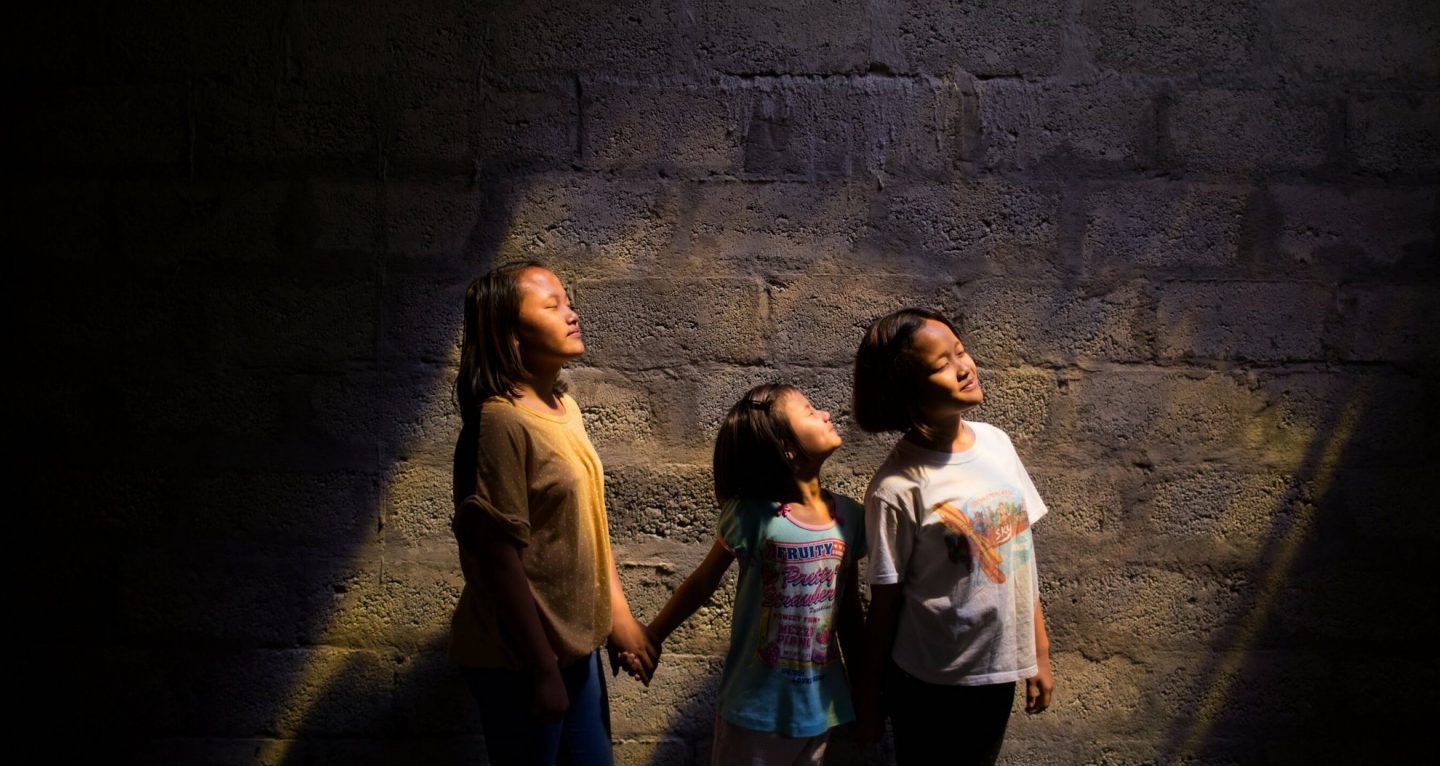 Photo courtesy of Love Justice International
Human trafficking is one of the most devastating and inhumane crimes in the world today, and it is growing. There are an estimated 21 to 45 million slaves in the world today – that's more than any other time in history.
According to The Global Slavery Index, "In the context of this report, modern slavery covers a set of specific legal concepts including forced labour, debt bondage, forced marriage, slavery and slavery-like practices, and human trafficking." Modern day slavery is legally undefined, but "essentially, it refers to situations of exploitation that a person cannot refuse or leave because of threats, violence, coercion, deception, and/or abuse of power."
Most trafficking victims are subjected to the worst conditions and several of the most horrific crimes, including deception, kidnapping, rape, torture and enslavement. Traffickers target the young, uneducated, naïve and innocent.
Selling a story of hope to those most desperate for it, they use deception to gain control and then maintain control through acts of violence. The dark world of human trafficking is a vast network of low level and high level traffickers, ranging from the average person walking along the street to prominent officials. 
The scale of the problem, the gravity of the crimes involved and the vulnerability of its victims combine to make human trafficking and slavery one of the greatest injustices in the world today.
A strategy of interception
Salila* is an 18-year-old girl who was recently intercepted by our Love Justice Nepal staff at Biratnagar, the industrial capital of Nepal. She was traveling with only one other person. Our staff initially noticed how young she looked, and being familiar with the local culture and norms, they became suspicious.
There are an estimated 21 million slaves in the world today.
Upon questioning, Salila* told our border staff that she was on her way to India to visit family. Our staff continued to talk with her and eventually found out she was really running away from home. They discovered that the suspected trafficker was luring Salila* into marrying him without telling her about his two other wives.
Love Justice staff eventually called her parents who confirmed that the man was known in the area for convincing young girls to travel with him to India. Our team notified the police who took the suspect into custody.
We intervene while the act of trafficking is in progress when victims are being transported and are the most visible and open to detection, but before they reach the destination where they are hidden and abused.
Disrupting trafficking networks 
The estimated number of slaves in the world fluctuates from 21 to 45 million. This isn't because trafficking has doubled; it's because the nature of this crime is that it happens in the dark. We are shining a light on it.
Over the past five years, we have contributed to more than 10 convictions per year.
We also provide temporary shelter, education about safe foreign employment, aftercare, repatriation and legal aid, encouraging local churches to spearhead anti-trafficking work in their own communities.
Over half of the world's slaves are in South Asia, which is why the core work of Love Justice International is based in India, Nepal and Bangladesh. 
It takes us coming together as a global community of believers to end human trafficking for good.
As a result, we currently operate 38 transit monitoring stations staffed by over 300 local workers in 11 countries including Nepal, India, Bangladesh, South Africa, Zimbabwe, Malawi, Uganda, Kenya, Benin, Thailand and Mongolia. 
Fighting injustice at the scale of human trafficking requires each and every person, family, community and country to come together and actively respond to the call of our God. 
We are each an integral part of God's plan to administer justice, and it takes us coming together as a global community of believers to end human trafficking for good.
---
Human trafficking is a crime that exploits women, children and men for numerous purposes including forced labour and sex. In 2013, the United Nations declared 30 July as World Day Against Trafficking in Persons. This article was contributed by Love Justice International. To read how a 14-year-old girl was trafficked in Singapore, click here.
*Names have been changed for the security and privacy of all those involved.
How you can help
 Love Justice International's mission is to proclaim the love of Jesus Christ by fighting the world's greatest injustices. We believe in a God of justice – if we truly love God, we must love justice (Micah 6:8).
Through our work, more than 14,000 individuals have been intercepted and prevented from being trafficked, over 200 traffickers have been arrested and over 70 traffickers have been convicted to date. But this is just the beginning.
Our vision is to operate 100 transit monitoring stations in 20 countries by 2023. We are well on our way, but we need your help.
If you feel moved to join in the fight to end this global injustice, you can help by:
Prayer. We believe prayer plays a significant role in the eradication of injustice. We also believe in being willing to be a part of the answer to the prayers we're praying. In other words, as we pray for the Church, we believe just as much in being the Church. 

As we pray for freedom and justice, we believe in

being

agents of freedom and justice in our world.

Financial support. But even as we pray for freedom and justice, we believe in being agents of freedom and justice in our world. We boldly ask you to follow up your prayer with action and give. Every single intercept is made possible thanks to the faithful generosity of supporters like you. 
Building awareness. Share this message with your friends, family and community via social media and personally. Encourage them also to become prayerful partners. 
To learn more about Love Justice International, visit them here. 
If you have enjoyed reading Salt&Light...
We are an independent, non-profit organisation that relies on the generosity of our readers, such as yourself, to continue serving the kingdom. Every dollar donated goes directly back into our editorial coverage.
Would you consider partnering with us in our kingdom work by supporting us financially, either as a one-off donation, or a recurring pledge?
Support Salt&Light