Day 15: Pilgrims in progress
A LoveSingapore 40.Day prayer and fast devotional, following 2020's theme of In the Long Run – A Journey Through the Book of Hebrews.
LoveSingapore // July 15, 2020, 12:01 am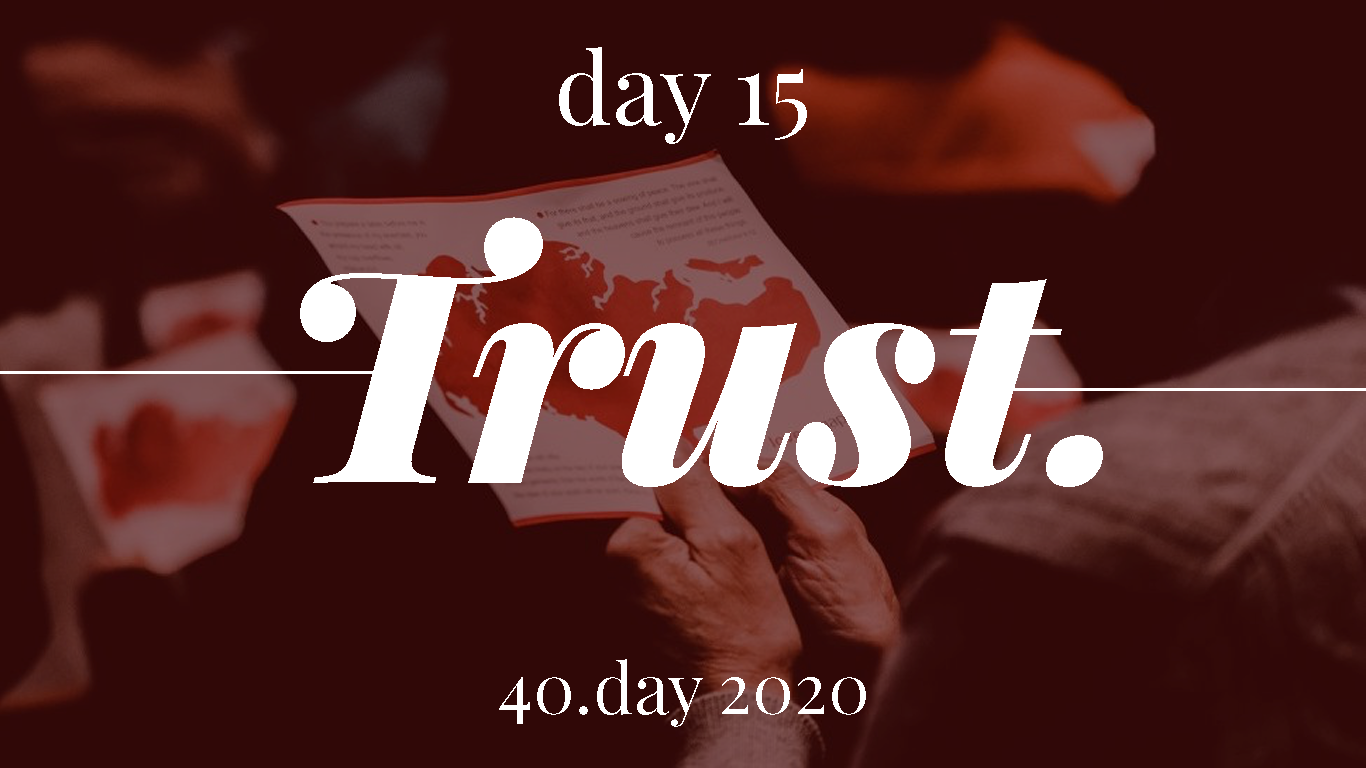 Bible reading for 40.DAY 2020 | July 15: Hebrews 11:8-10
---
Abraham hails from Ur. An urban wonder of the ancient world. A wealthy trading post on the banks of the Euphrates. A flourishing city-state with monumental buildings whose foundations remain to this day. The URA would admire the marvels of Ur.
Then why did Abraham leave it? For an inheritance that he could not see. Where was Abraham going? That he did not know. But along the way he became convinced that somewhere there existed an Ideal City with eternal foundations designed and built by God (Hebrews 11:10).
The Patriarch cut his ties with Ur and set out for the Unseen City. A lifetime of testing lay between these two cities. Abraham was reduced to a resident alien. He lived in tents with no foundations, no roots, no rights. He had to cope with famine and war and a barren wife who was supposed to bear him a nation of children.
When Abraham left Ur, the author of Hebrews calls that faith! What do you call it? Madness?
Although Abraham responded to the promise of land, he did not cling to Mediterranean real estate (Genesis 13). He looked far beyond the temporal and the material. He ordered his life around the Eternal and the Invisible. Canaan was but a regional interchange on the way to the City of God. In the end, all he received of the Promised Land was a burial site!
And the author of Hebrews calls that faith! What do you call it? Madness? So it seems to the natural eye. But faith is the evidence of things not seen. Those who believe need no further proofs.
Along with Abraham, all the heroes of faith in Hebrews 11 stake their lives on God's Ultimate Reality. They know not how the journey will go. But they know where it will end. In God's City (Hebrews 11:16). They persevere, as seeing him who is invisible (Hebrews 11:27).
The readers of Hebrews were possibly citizens of Rome, a thriving city-state like Ur (Hebrews 13:24). It was proudly acclaimed the Eternal City on its coins and inscriptions. But the Hebrews were being treated like aliens. The Preacher reminds them and us that, like Abraham, we are pilgrims with no certain dwelling. We seek a City crafted and constructed by God – the Ultimate Urban Redevelopment Authority. UURA.
Prayer Track
•  Singapore is an urban wonder of the modern world. The only good reason to migrate out of this blessed, beautiful city is to obey the Great Commission. To mind God's global business and be a blessing to all peoples (Genesis 12:2-3, Matthew 28:18-19). To incarnate ourselves among the unreached sitting in darkness. They are clueless about God and his Messiah. They are oblivious to the Eternal City. Pandemic or not, the mission of the Church continues. When travel restrictions are lifted, may we be ready to step out in faith despite the risks. Pray. 
• Faith is not a success formula. It's a venture into the unknown. This is a stress point for efficient Singaporeans who prefer to know everything before taking the first step. Not knowing what's up or what's next drives us nuts. We are more at home with a roadmap, budget, flow chart, timeline, and contingency plans. All these have their place. But often, in the kingdom, our strengths become weaknesses and our weaknesses become strengths. Let us turn to God and bare our souls. Confess our fear of the unknown. Our need to be in control. Our fear of danger. Our revulsion to pain. Our fear of failure. Our aversion to risk. Ask God for childlike faith to trust and obey, simply because he has spoken.
• Faith is not about how much we can get from God, but how much we can let go. In Abraham's time, Ur was the largest city in the world and one of the richest. Private housing was posh. Even ordinary people lived in splendid homes. But now Abraham and his family live in tents. This is downward mobility to the extreme. But how do some of us pragmatic, performance-driven Singaporeans define faith? A shortcut to success? A promotion to prominence? A pathway to prosperity? If the shoe fits, don't wear it.
Confess and repent: Because we have not lived by faith in the light of eternity, our priorities are misplaced. We have lost our way. We have joined the rat race of upward mobility in the name of faith. We have allowed ourselves to be swept adrift by the worldly currents of consumerism. We have sought significance and security in the counterfeit gods of the good life. Forgive us, Lord.
Pause and recalibrate: By faith, we choose to travel light and order our lives around things eternal and invisible. We crucify the passions of the flesh that besiege us: our lust for name and fame, power and control. Our addictions to worldly vanities and pleasures. We cut ties with all that is carnal in our culture and community. With eternity in our hearts, we renounce our attachment to the temporal and tangible. We relinquish our rights to comfort and convenience. We choose a life of inner simplicity that frees us from all the clutter in our hearts and homes, in our thoughts and diaries (Bishop Emeritus Robert Solomon).   
---
Follow Salt&Light on Telegram, Facebook or Instagram for more of LoveSingapore's daily devotions until August 8, 2020.
"Your family may not be here, but we are": Volunteers bring clothes, murukku and laughter to migrant workers stuck on cruise ships
If you have enjoyed reading Salt&Light...
We are an independent, non-profit organisation that relies on the generosity of our readers, such as yourself, to continue serving the kingdom. Every dollar donated goes directly back into our editorial coverage.
Would you consider partnering with us in our kingdom work by supporting us financially, either as a one-off donation, or a recurring pledge?
Support Salt&Light