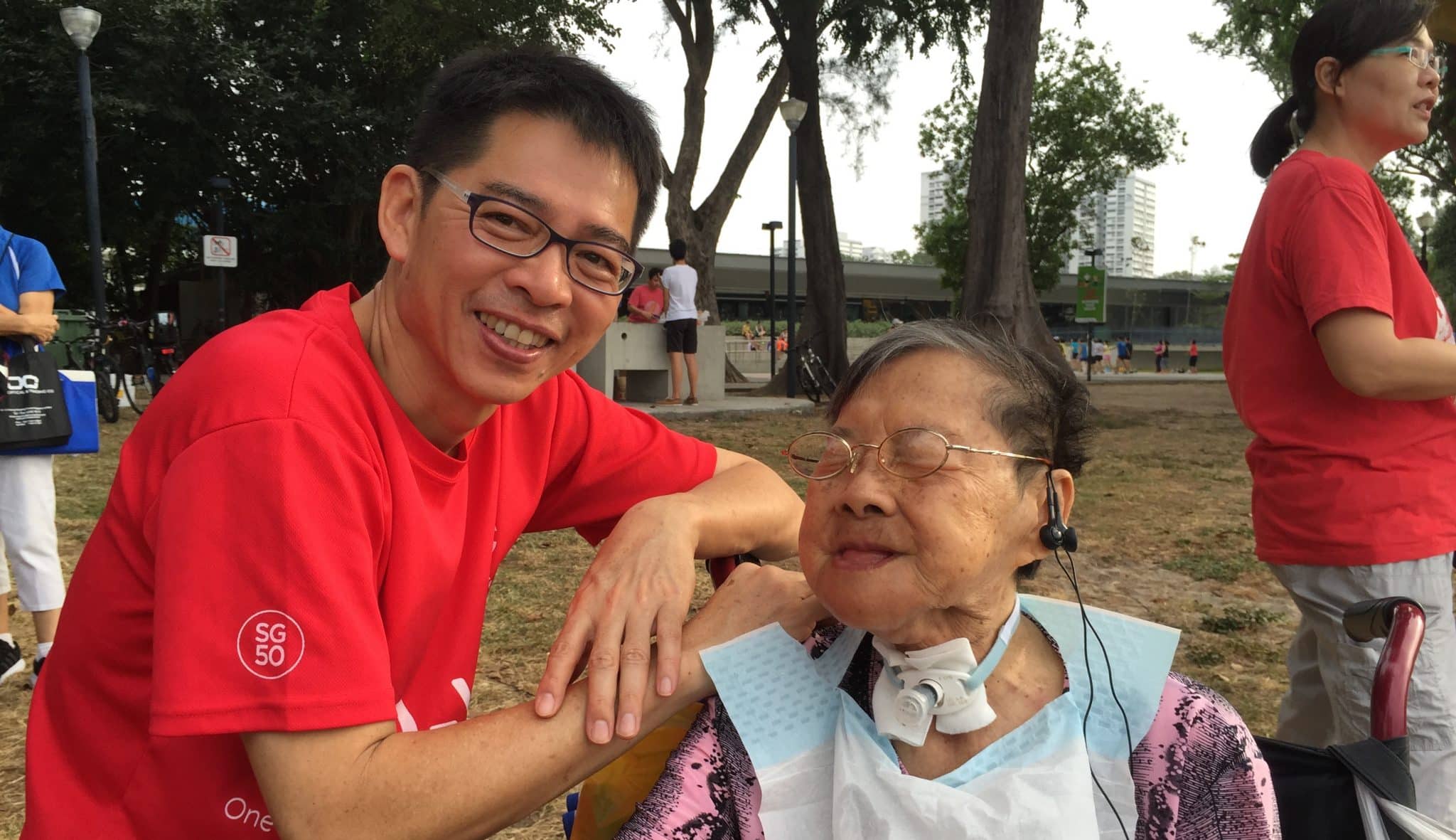 In conversations with his mum about funeral arrangements when the inevitable happens, Dr Tan Lai Yong reflects on the "wonderful assurance" she has that she "will be with Christ forever and ever". All photos courtesy of Dr Tan Lai Yong.
"In him we have redemption through his blood, the forgiveness of our trespasses, according to the riches of his grace." (Ephesians 1:7)
"In him we have obtained an inheritance, having been predestined according to the purpose of him who works all things according to the counsel of his will." (Ephesians 1:11)
"In him you also, when you heard the word of truth, the gospel of your salvation, and believed in him, were sealed with the promised Holy Spirit." (Ephesians 1:13)
This is the third in a series of four Easter devotional reflections by Dr Tan Lai Yong based on his conversations with people from a spectrum of backgrounds.
In these reflections, Dr Tan rethinks his walk in light of Christ's death and resurrection.
From plight to praise
My mother is about 90 years old.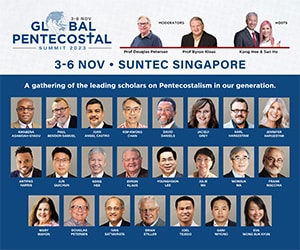 We are not totally sure of her age as my grandmother adopted her when she was little in what was then Malaya.
Macular degeneration caused my mother to become blind when she was in her 80's. She has survived two episodes of cancer and one heart attack.
She uses a wheelchair but still has a healthy appetite, and she has many grandchildren and great-grandchildren.
Jaw and tongue surgery have taken away most of her ability to sing at church and at karaoke – something that she used to love and thrive on.
"I don't want to be in a funeral parlour"
My mother has the wonderful assurance that Jesus, her Saviour and Lord, is in her heart. But I was curious about what this means to her. 
We have had several conversations about her preferences for her funeral when Jesus calls her home. 
Without hesitation, she said that her wake should be held in the void deck of her HDB block so that her friends would be able to attend without having to travel. 
"I have lived in this area since 1974, and my friends are from around here. Five nights of wake is okay."
I asked her: "What if the space at the void deck is occupied by another funeral or some community event?"
"Oh …" she considered. "That will be a problem. I don't want to be in a funeral parlour. Too far away. My friends cannot go."
"Will I be cold?"
Actually, I had an unsaid agenda.
I explained to her that our family has members living overseas and others who are often travelling.
"When you leave earth, you will be seeing, walking, singing and celebrating in heaven."
I suggested that, when she is called home to Jesus, we could keep her body in storage for a few days if needed, and then plan for the wake.
That would save family members from frantic travel and rushing to buy air tickets at possibly high prices. 
She said: "Never heard of such a practice. Who does that kind of thing?"
I asked: "Will it be okay with you if we kept your body at the mortuary or funeral home for a few days? Then we can book the void deck as needed and your children and grandchildren can fly back for the traditional wake in good time. And your friends can still come to the wake."
My mother thought about it and asked: "Will I be cold?"
I assured her that she will not feel cold.
"Where will I be?" she asked. 
We talked about her salvation in Jesus Christ and she felt very assured that she will be with Christ forever and ever. And that funerals are actually for the living to grieve and to remember her. To celebrate her life.
I told her: "When we leave this earth, we will 100% enjoy and experience, with all the saints, the breadth and length and height and depth of the love of Christ. (Ephesians 3:18-19)
"You will be seeing, walking, singing and celebrating in heaven."
On this side of heaven
We talked about the old way of having to start the wake on the very day of death. This was partly due to the idea that bodies decompose quickly. But embalming is now a highly developed science (and art too).
"Okay. I will be with Jesus. You can arrange for the void deck."
The other reasons are related to traditions and religions – about spirits that would drag the soul away if prayers and chants were not started quickly. Or that if your children were filial, they should drop everything to be at your funeral. 
We assured Mum that we would rather see her often and be with her when she is well and alive on this side of heaven as our expression of love and filial piety. 
She nodded her head and said: "Okay. I will be with Jesus. You can arrange for the void deck."
"There is one body and one Spirit – just as you were called to the one hope that belongs to your call – one Lord, one faith, one baptism, one God and Father of all, who is over all and through all and in all." (Ephesians 4:4-6)
---
Read Part 1 and 2 of Dr Tan Lai Yong's Holy Week reflections below. Check back for more in the following days. 
"Nothing new under the air-conditioner": Lessons from a young prisoner going back to school
"Cleaning is not for show only": What I learnt from a cleaner at the running track
MORE STORIES ON GOOD FRIDAY AND EASTER:
"If this is the day that God has chosen for me to go blind, will I still trust God?": 5 Faith lessons from Pastor Lai Kai Ming
The significance of Saturday … and other Easter truths we've forgotten
If you have enjoyed reading Salt&Light...
We are an independent, non-profit organisation that relies on the generosity of our readers, such as yourself, to continue serving the kingdom. Every dollar donated goes directly back into our editorial coverage.
Would you consider partnering with us in our kingdom work by supporting us financially, either as a one-off donation, or a recurring pledge?
Support Salt&Light