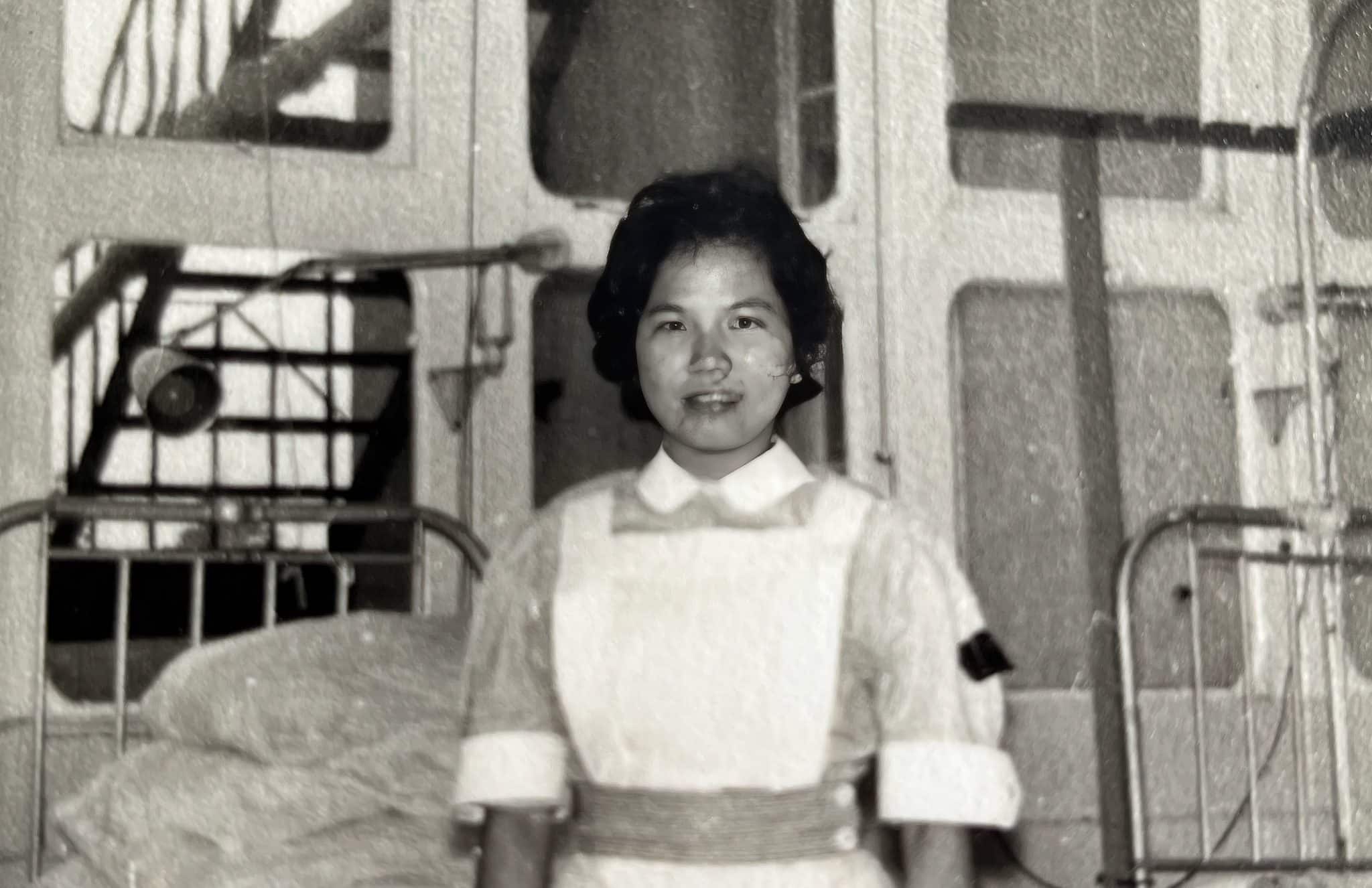 Now a grandmother of grown-up grandchildren, Esther Liew set off alone at age 19 to UK to be a nurse. Today, she still holds to "living an active life of helping people". Photos courtesy of Esther Liew.
"So that we may no longer be children, tossed to and fro by the waves and carried about by every wind of doctrine, by human cunning, by craftiness in deceitful schemes. Rather, speaking the truth in love, we are to grow up in every way into him who is the head, into Christ, from whom the whole body, joined and held together by every joint with which it is equipped, when each part is working properly, makes the body grow so that it builds itself up in love. (Ephesians 4:14-16)
This is the fourth in a series of four Easter devotional reflections by Dr Tan Lai Yong based on his conversations with people from a spectrum of backgrounds.
In these reflections, Dr Tan rethinks his walk in light of Christ's death and resurrection.
Praising God for a lifetime
November 1960. Esther Liew was only 19 years old when she boarded a passenger ship for a three-week journey from Singapore to Tilbury Docks in London. Her sister cried for a week after she boarded the ship.
"I wanted to live an active life of helping people."
I asked Esther: "What made you take this journey into the unknown, just barely out of your teenage years? Did you know anyone in London or had you met anyone who had made the same journey?"
She replied: "No. I did not have any friends or relatives in England.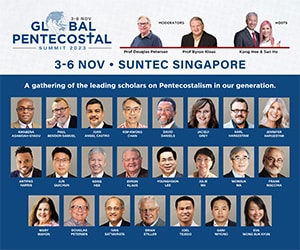 "I did not do well in my GCE 'O' levels. In fact, I failed English and was therefore unable to qualify for the nursing school in Singapore."
But even at that tender age she knew: "I wanted to live an active life of helping people."
A 19-year-old sets sail
Scouring newspapers and magazines for training opportunities, Esther found that the Royal West Sussex Hospital in Chichester, England, was training young women to be nurses. She wrote an application letter, and was accepted.
"Nobody knew or met me … The last train had left so I slept at the station that night."
Thus her long sail across the oceans from tropical Singapore to wintry England was set in motion.
"I had to look at the shipping section in the newspapers to find out what ships were going to England. Flights were just too expensive then," she told me.
"We stopped at many ports – Penang, Bombay, Cairo, Sicily, Gibraltar. Sailed through the Suez Canal and arrived in London on a cold wintry evening. 
"Nobody knew or met me. I asked directions on how to get to the hospital in Sussex and was directed to Victoria Station.
"The last train had left so I slept at the station that night."
Locked in the mortuary
Esther had used tontine money to pay for the boat fare to England. Everything was done on a tight budget and a "never-give-up" mindset. 
Under the nursing programme, Esther was given a monthly stipend of £10, which she sent home to Singapore to support her three younger siblings.
But she kept the £5 she received for passing her first exam, in which she topped her class in theory and practical tests.
Esther was the only Asian in the cohort but got along with everyone. 
She was rotated to different hospitals every few months and thus got a tour of England. She especially enjoyed a posting to a tuberculosis sanatorium in a very rural setting, surrounded by greenery.
"I just wanted to help people. Nursing gave me the opportunity and learning was fun," she said of the blessings that flowed. 
I asked Esther to share some fond memories of her nursing career in England. 
She laughed loudly and said: "The porter and I had to push a patient who passed away one winter night. We were in a big old hospital and there were not many lights. We pushed the trolley with the body into the mortuary and I had to dress and tidy the body. But the porter forgot that I was still inside the mortuary. He locked the door and left me inside!"
Never too old 
Now a grandmother to four grown-up grandkids – the youngest is already 16 – Esther is still energetic and still wants to live each day to serve the Lord and the people around her.
During the Covid pandemic, Esther volunteered with the pioneer team setting up Kampung Siglap Lifestyle and Retreat Centre that ministers to the marginalised.
The centre is also a community hub for the residents in the area, and Esther often volunteers in the kitchen.
I asked Esther for a good verse to encourage our youths as they face a very uncertain world, in their careers as well as daily lives.
"Be kind to one another, tenderhearted, forgiving one another, as God in Christ forgave you. Therefore be imitators of God, as beloved children. And walk in love, as Christ loved us and gave himself up for us, a fragrant offering and sacrifice to God." (Ephesians 4:32, 5:1-2)
"And be brave," she added. "Don't give up when helping others."
---
READ DR TAN LAI YONG'S HOLY WEEK REFLECTIONS HERE:
"Nothing new under the air-conditioner": Lessons from a young prisoner going back to school
"Cleaning is not for show only": What I learnt from a cleaner at the running track
"Arrange my wake at the void deck": Dr Tan Lai Yong's mum on when Jesus calls her home
MORE ON GOOD FRIDAY AND EASTER:
Tetelestai, it is finished: Not a last-gasp cry of defeat, but a shout of victory
If you have enjoyed reading Salt&Light...
We are an independent, non-profit organisation that relies on the generosity of our readers, such as yourself, to continue serving the kingdom. Every dollar donated goes directly back into our editorial coverage.
Would you consider partnering with us in our kingdom work by supporting us financially, either as a one-off donation, or a recurring pledge?
Support Salt&Light