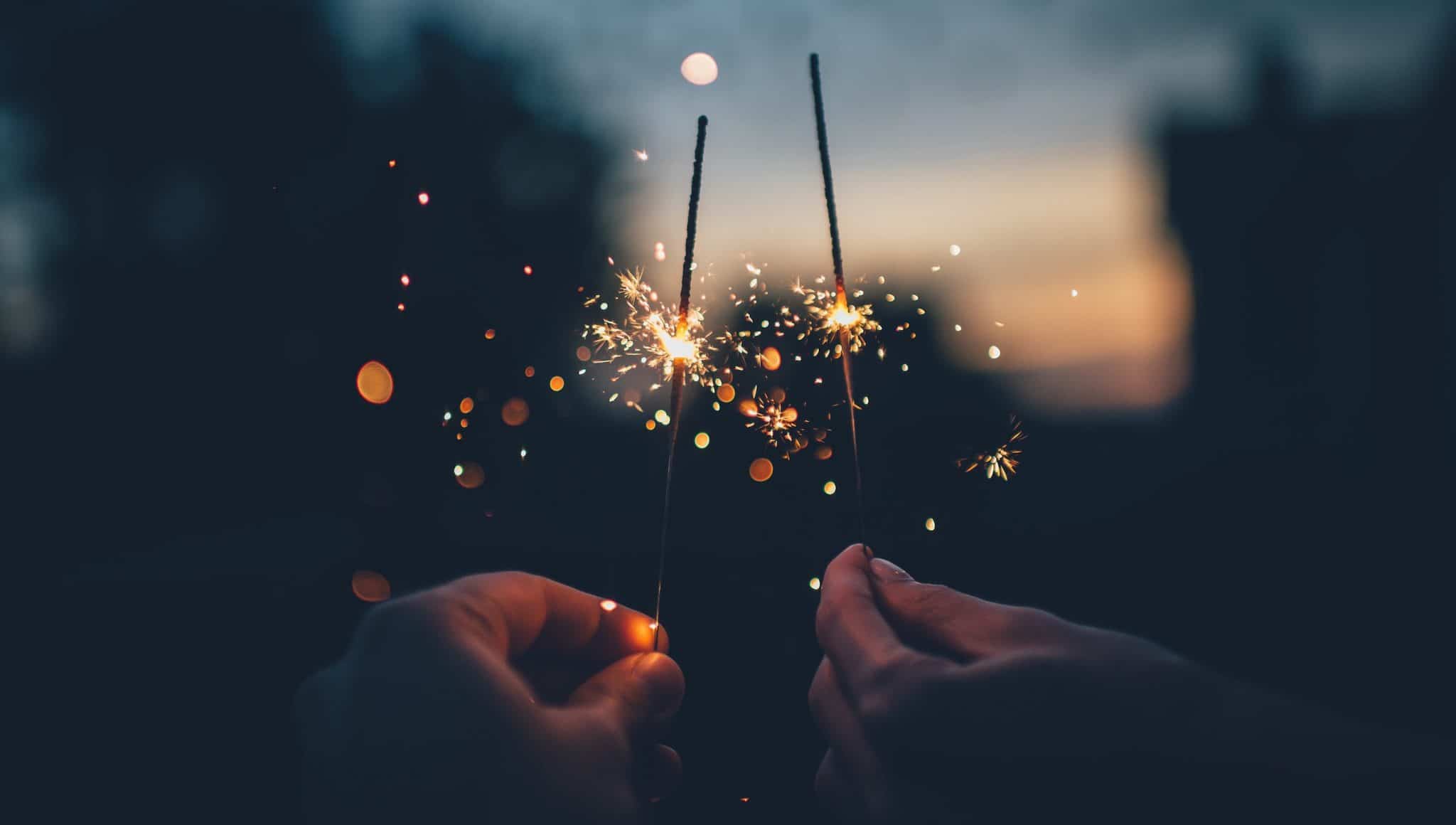 It's going to be a happy new year indeed – for at least two reasons that Eagles Communications' Peter Chao names. Photo by Ian Schneider on Unsplash.
As we stand at the threshold of a New Year, we can honestly wish others a "Happy New Year" without the blasé feeling it is a meaningless felicitation.
There are at least two reasons for deep soul-rocking, outrageous joy.
Firm friends
1. Relationships are vital to happiness. When we cannot get along with others, we are alienated and we end up lonely. Without friends, we will not be able to celebrate in our success and we will not get any comfort in times of distress.
In his letter to the Philippians, Paul says, "I always pray with joy because of your partnership in the gospel … I have you in my heart … all of you share in God's grace with me." (Philippians 1:4-5)
His memory of his friends in Philippi made him smile. Recalling experiences with friends brought him joy.
Obviously, not everyone was on friendly terms with Paul. He even had bitter splits with those he had worked closely with previously. We remember the sharp disagreement with Barnabas that resulted in the parting of company. We don't know that they were ever reconciled.
We can consciously freeze-frame experiences that bring joy in the albums of our memories.
Yet, towards the end of his life, Paul could recall happy memories. He was not beset by regrets. He did not bear grudges in his heart. He could release those who hurt him and perhaps even blessed them as they went separate ways. He focused on fulfilling his calling, shook off all encumbrances and was filled with joy even when he was nearing life's end.
It is not realistic to expect perfectly harmonious relationships in our fallen existence. But the malevolence or ill-intended actions of others need not provoke bitterness and resentment. We will only end up joyless in life.
It is like choosing snapshots to file in our photo albums. We can either choose recollections of pain that will rob our happiness, or we can consciously freeze-frame experiences that bring joy in the albums of our memories.
Good memories of relationships, past and present, are nourishment for joy.
Faithful God
2. Another reason for joy in Paul's heart is his confidence in God. He writes, "Being confident of this, that He who began a good work in you will carry it on to completion until the day of Christ Jesus." (Philippians 1:6)
Without a doubt, God's work in our lives, between birth and death, is good!
God works out His purposes from the start of our lives to its conclusion: "Began" is the starting point, whereas "completion" is the ending line. Without a doubt, His work in our lives, between birth and death, is good!
Paul reminds us elsewhere, "We know that in all things God works for the good of those who love Him, who have been called according to His purpose." (Romans 8:28)
It is this confidence that God is in control in all circumstances in life that can bring joy in our hearts.
Existential joy-robbers are worry, stress and fear:
Worry is the acute anxiety that something may or may not occur. It replaces joy instantly and eats away at our sense of well-being until we become total psychological wrecks.
Stress is extreme strain over something that is outside of our control, or the emotional response we make to overloaded senses, capacities or time.
Fear is the unnerving threat of the presence of danger, evil or pain.
Every recollection of joy bears witness to God's sovereignty and provision.
To return to joy, there must be a quiet but strong confidence that God is in control from the genesis of our lives to its conclusion. He works to fulfil His purposes, and nothing can derail that.
As we start a new year, we can be confident God will work out His purposes from the beginning to the end of our lives. This confidence will bring joy to our hearts and a spring to our steps.
Every recollection of joy bears witness to God's sovereignty and provision. This in turn evokes confidence in God.
Good reasons to believe it will be a Happy New Year!
---
This article is extracted from the book, Ponderings En Route, by Peter Chao and is republished with permission. The book is available for purchase at www.eagles.org.sg.
---
FOR MORE STORIES ON TRUE JOY:
"You can't stop pain and tears from coming, but you can keep joy from going": John Piper
If you have enjoyed reading Salt&Light...
We are an independent, non-profit organisation that relies on the generosity of our readers, such as yourself, to continue serving the kingdom. Every dollar donated goes directly back into our editorial coverage.
Would you consider partnering with us in our kingdom work by supporting us financially, either as a one-off donation, or a recurring pledge?
Support Salt&Light