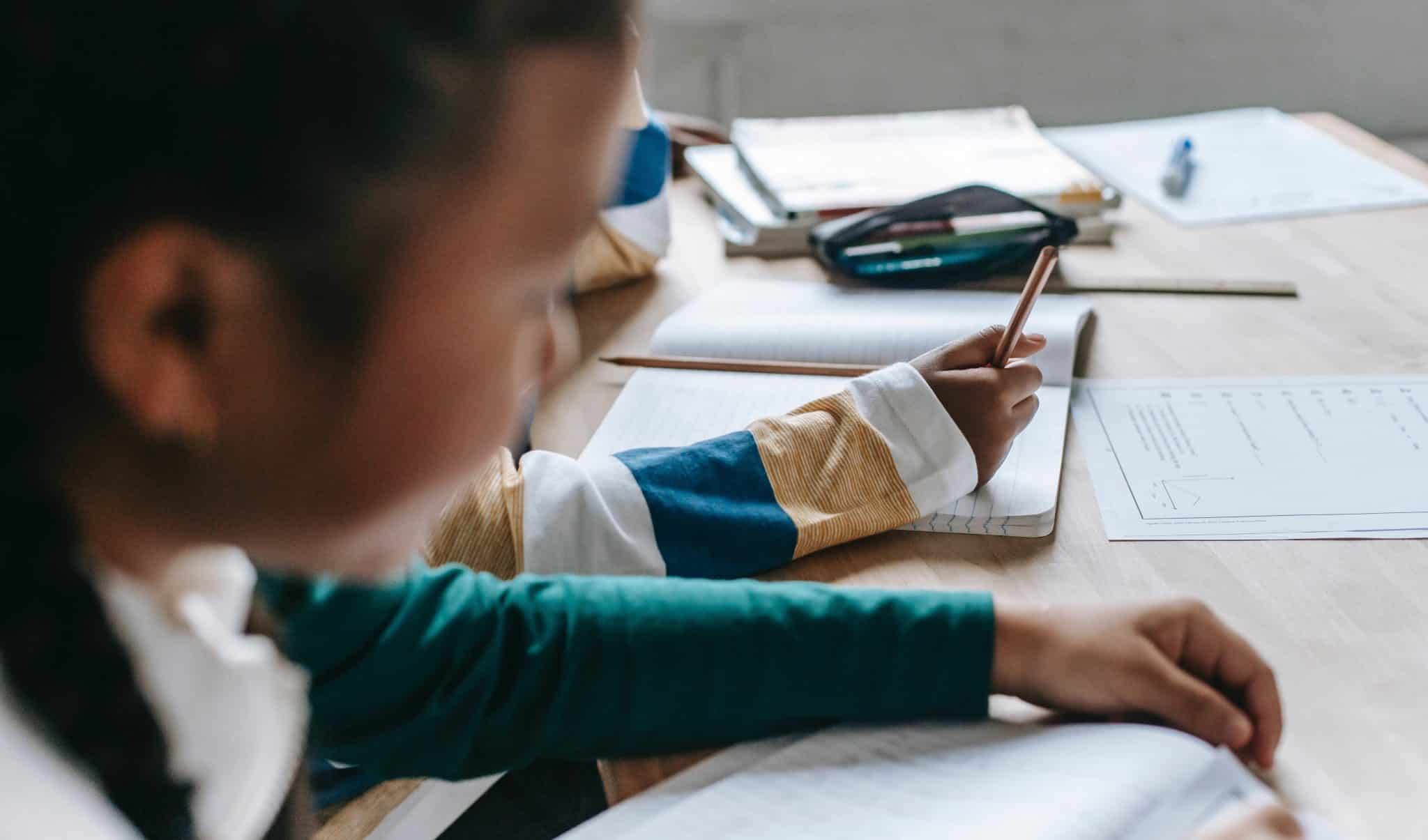 When ex-vice principal Morgan Zhou's elder son sat for his PSLE last year, there were numerous parent-child stand-offs in the lead-up to the national examination, said Morgan. That is, until the Lord reminded his wife and him of a core biblical truth. Photo by Katerina Holmes on Pexels.
What is the most powerful acronym in Singapore? Is it the PIE (Pan Island Expressway) or the IRAS (Inland Revenue Authority of Singapore)?
While these acronyms might generate a whole host of emotions in certain groups of individuals such as drivers, employees or employers, nothing compares to the reach of the PSLE, or the Primary School Leaving Examination.
It has been said that when a child sits for the PSLE, the entire family sits vicariously for the same examination!
Parental realignment
People from different age groups and demographics whom I have polled informally have given me a plethora of responses to this acronym. They range from anxiety, restlessness and disappointment to relief, contentment and elation.
I must confess that when Elijah, our older boy, sat for his PSLE last year, there were numerous stand-offs between us as parents and him – many a time because one party felt that the other wasn't doing enough, and the other party felt otherwise.
When a child sits for the PSLE, the entire family sits vicariously for the same examination!
After several strained and stressful encounters, my wife and I took a step back to seek the Lord's wisdom and guidance.
We sensed Him revealing two fundamental ideas of identity and purpose from Ephesians 2:10, which declares us to be "God's handiwork, created in Christ Jesus to do good works, which God prepared in advance for us to do".
I was also reminded of developmental psychologist Erik Erickson's stages of personality (emotional) development, in particular the latency and adolescent stages which encircle the time period our children sit for the PSLE.
While Erickson did not approach his research from a theological perspective, he used terms like trust, identity, intimacy and integrity. These words carry a spiritual significance to us as Christians.
The latency stage (ages five to 12) is characterised by industry versus inferiority, which results from a combination of a child's motivation for learning and an innate desire for increasing independence. Concepts of self, social and family identity start to form at this stage.
The adolescent (ages 12 to 18) stage navigates between identity and role confusion. This stage is pivotal for developing that sense of complete identity – who he or she is, the meaning of life, his or her purpose in life as well as place in this world as God's precious child.
Making something beautiful of us
We live in a culture where we constantly make comparisons. This has been magnified in recent years because of heightened global connectivity and increased social media usage.
When my wife and I were bombarded with social media posts of friends sharing how they had completed copious amounts of revision papers with their children, or how their children seemed to be self-directed learners who took the initiative to complete ten-year series examination papers, we began to make comparisons and acted irrationally for fear of losing out.
Many of us do not realise how our expectations may project an ideal that may never be attained, and how they fuel a sense of inferiority.
Many of us do not realise how our expectations may project an ideal that may never be attained, and how they fuel a sense of inferiority in the latency stage, even for high-performing individuals.
Children on the cusp of adolescence crave the stability of unconditional acceptance as they deal with their emotions, reactions and behaviour that they themselves don't seem to understand.
We had to ask ourselves if we were exhibiting the fruit of the Spirit (Galatians 5:22-23) and reflecting God's unconditional love (Ephesians 2:4-5) to Elijah and his younger brother, Elias.
Before the Lord spoke to us from Ephesians 2:10, our prayers for the PSLE were awfully shallow. They focussed on practical needs like having good time management, finding favour with oral examiners and being able to remember and apply all the topics and concepts covered in the syllabus.
Ephesians 2:10 reminds us that God did not merely save us from the wrath we rightly deserve, but to make something beautiful of us as His sons and daughters – we are to be active in good works for His purposes and glory.
How you can pray for and with your child
Here are some prayer pointers we could use to pray for and with our children during this PSLE season:
• That our children may know God personally and intimately as their Father. May they grow in the grace and knowledge of our Lord and Saviour Jesus Christ (2 Peter 3:18).
May they throw off everything that hinders and the sin that so easily entangles. May they run with perseverance the race marked out for their lives while fixing their eyes on Jesus, the pioneer and perfecter of our faith (Hebrews 12:1-2).
• That our children will be protected from the subtle and ungodly influences of the world.
May our children establish strong friendships and a healthy support network rooted in Christ's love. May they set an example for one another in speech, life, love, faith and purity (1 Timothy 4:12).
• For the peace of God to be upon our children, and for alertness of mind to prevail in their hearts as they prepare for the PSLE. We have every confidence that He will keep in perfect peace those whose minds are steadfast because we trust in Him (Isaiah 26:3).
May our children therefore make every effort to do what leads to peace and to mutual edification (Romans 14:19).
• That as they take the PSLE, they may acknowledge the presence of the Lord in the examination venue and recognise that their value is not based on their performance but on God's great love for them.
May the God of hope fill them with all joy and peace as they trust in Him, so that they may overflow with hope by the power of the Holy Spirit (Romans 15:13).
• That our children will be firm in the knowledge that no matter the outcome, God is there with them.
May they be free from anxiety and receive His blessings of a sound mind and be able to sing to the Lord a new song, praise His name and proclaim His salvation day after day, and declare His glory among the nations, His marvellous deeds among all peoples (Psalm 96:1-3).
Pathways of life 
Elijah is done with the PSLE and Elias will sit for his next year. Nevertheless, we continue to pray that they will both grow in intimacy with God and solidify their identity in Jesus Christ and be led by the Holy Spirit to minister to others.
Jesus said in Matthew 19:14, "Let the little children come to me, and do not hinder them, for the kingdom of heaven belongs to such as these."
We must not allow this acronym – PSLE – to distract us from growing in the pathway of grace, spiritual wholeness and eternal life.
The alternative pathway is one characterised by a lack of meaning in life and isolation from God.
May our Lord Jesus Christ Himself and God our Father, who loved us and by His grace gave us eternal encouragement and good hope, encourage your hearts and strengthen you in every good deed and word (2 Thessalonians 2:16-17) as you shepherd your children in the faith!
RELATED STORIES:
If you have enjoyed reading Salt&Light...
We are an independent, non-profit organisation that relies on the generosity of our readers, such as yourself, to continue serving the kingdom. Every dollar donated goes directly back into our editorial coverage.
Would you consider partnering with us in our kingdom work by supporting us financially, either as a one-off donation, or a recurring pledge?
Support Salt&Light