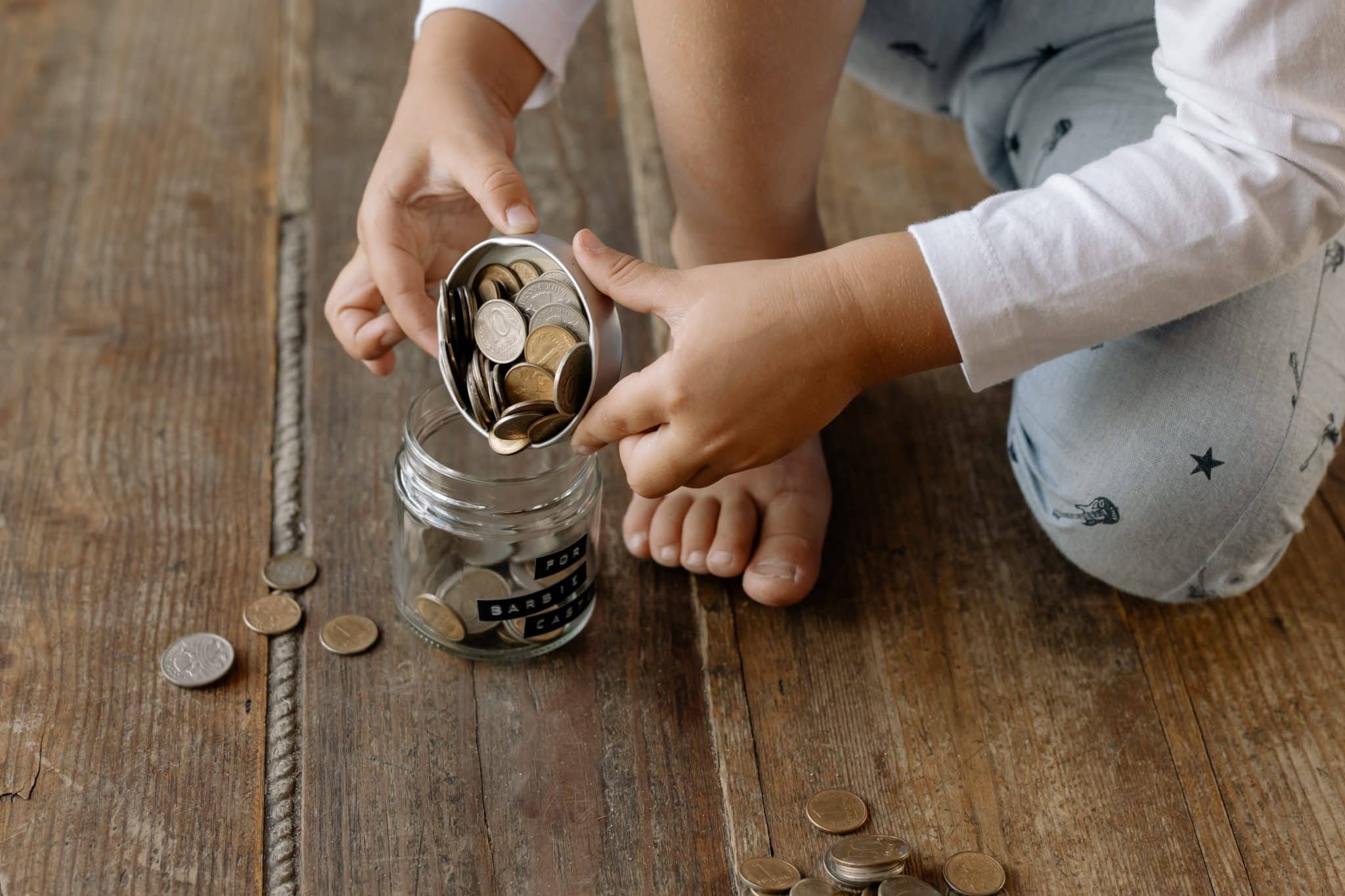 Giving away your wealth to your children in your lifetime makes you dependent on them financially and does not help them to rely on their own God-given abilities to generate wealth, said Attorney Angelo Cabrera at the N5 Conference 2022. Photo by cottonbro studio.
It is biblical to do estate planning – that is, deciding how your money and assets are to be divided when you die.
Abraham did it (Genesis 25:5-6).
"Abraham left, by virtue of inheritance, everything he owned to his son Isaac. But during his lifetime, he gave gifts to his other sons.
"There is another thing there. Partition. He separated Isaac from his other children," said Attorney Angelo Cabrera on the first day of the N5 Conference 2022 on October 28.
"It is biblical to do estate planning."
The N5 Conference – named after Nehemiah 5 which deals with economics and personal finance – is one of the largest Kingdom-focused personal finance conferences of the year. In the second edition of the conference this year, delegates from four countries came together with Kingdom-minded business and ministry leaders to share their insights over more than 20 sessions.
The theme was Arise and Build for Generations to Come.
Speaking on Kingdom Perspectives on Leaving a Legacy was Cabrera from the Philippines. He is a veteran in estate planning, a sought-after speaker in this field and the author of several best-selling books on the matter.
A managing partner of a law office as well, Cabrera is also the Chairman of the Board of Wealth Management Center for Communications and Research, Inc. In addition, he is a board member of Happy Horizons Children's Ranch. The Cebu-based humanitarian ministry is dedicated to the transformation and defence of abandoned and trafficked children in the Philippines.
He shared his wisdom on how to leave – not just wealth – but a legacy to the next generation.
A biblical perspective of wealth
Cabrera suggested that – just like there is Maslow's Hierarchy of Needs – there is a hierarchy of financial needs as well.
At the base is the need for financial protection, which is anything that ensures that the family is taken care of regardless of circumstances. When a portion of the income is set aside for future projects such as buying a house or a car, or paying for our children's education, that is our savings. As we advance in our careers, we begin to look for different instruments to grow our savings. That would be our investments.
Estate management is what sits at the apex of the hierarchy.
"As we look forward, we know deep in our hearts that in the horizon there is an invisible finish line, a line that draws nearer and nearer with each passing day.
"We'd like to make sure that, even as our family today is enjoying the comforts of life and the blessings of wealth, they will continue to benefit from and grow this wealth beyond our lifetime. So, we start the process of estate planning."
"Many of these wrong decisions we make are rooted in the wrong appreciation that God is the owner and we are merely managers."
Financial protection and savings are about being financially well. Investments and estate management are about wealth management, the enhancement of what you already have.
But even as we seek to pass on what we have financially to the next generation, a proper perspective of wealth is necessary, said Cabrera.
"God is the owner of everything, from the heavens to the earth, the gold and silver. He is the owner. We are the managers.
"Ownership and stewardship – those are two different things. When we confuse our roles, and we begin to think of ourselves as the owner and not merely the managers, we begin to have a tight grip on wealth. Wealth will become a god to us and then we make wrong decisions about wealth.
"There is a far greater reason why God has allowed you to hold the wealth that you have today. A far greater and nobler reason."
That, Cabrera maintained, should inform us as we do estate planning.
3 principles of estate planning
Quoting pastor and author Charles Swindoll, Cabrera said that estate planning is "an act of stewardship being passed on to the next steward".
He added his own definition: "It is the effective utilisation, conservation and timely distribution of God's resources entrusted to a person to enable him, his family and communities to enjoy the blessings of wealth during and after his lifetime."
1. Plan to bless
Estate planning is not only about facing the reality of death, it is about living life to the fullest, said Cabrera.
"Wealth is not only intended as a blessing to us. It is intended, more importantly, to be a channel of blessings not only to our families, but even to our church and to the least of our brethren.
"When God puts a burden in your heart, you become very restless."
"God has allowed us to hold the wealth that we have today for a purpose, to make us a channel of God's love and mercy, especially for such a time as this when so many lives have been devastated by the pandemic, by crises and, in my country, by typhoon after typhoon."
He went on to share one such example of "devastation upon devastation" and how he was led to steward wealth to be a channel of blessing.
At Happy Horizons Children's Ranch where he is a board member, the devastating effects of child sex trafficking is seen daily in the young lives they work to rescue and transform. The ministry depends entirely on donations. When Covid hit, livelihoods were destroyed and donations dried up.
Cabrera, who himself saw a dive in his earnings as a speaker, organised a webinar; proceeds went to Happy Horizons Children's Ranch.
"My own version, if you will, of spiritual Robin Hood," he said of his effort to get the rich to help the poor.
"God is able to make all grace abound in us so that He can use us as His channel of blessing."
Those you help need not be large organisations, he added. He told of how he had hired a man to do simple woodwork in his house. The man ended up sharing that he had a tumour in his brain which was causing him to lose his eyesight. The operation to remove the tumour would cost $800,000.
Cabrera approached his students in wealth management for help and they organised a webinar to raise funds for the man. Not only did they hit their target, they tripled it. They were able to support the man's operation as well as provide for his family's needs while he was recovering.
"God is good. When God puts a burden in your heart, you become very restless. You can choose to reject that burden or make yourself available. And when you make yourself available, God will make a way for you because God is able to make all grace abound in you so that in all things, at all times, having all that you need, you will abound in every good work (2 Corinthians 9:8).
"You may not have treasure today. But surely you have your talents that can be used by God. Surely you have time that can be used by God. God is able to make all grace abound in us so that He can use you as His channel of blessing."
2. Plan for family unity
Estate planning is not only about keeping your wealth intact, it is about keeping your family whole, continued Cabrera.
Parents need to plan how their estate is to be divided upon their death or the squabbles over inheritance will break families apart.
Genesis 13:5-8 is a biblical example of how Abraham planned his estate in such a way as to avoid disputes with his nephew Lot.
Parents need to plan how their estate is to be divided upon their death or the squabbles over inheritance will break families apart. Cabrera has seen many such instances in his career in estate planning. 
"When parents don't plan, it's almost like pushing their children into a boxing arena. Sure, we hope that they don't fight. But it only takes so little for family members to fight when it comes to property and money."
He advised against letting the children co-own property such as houses or land because decisions to divide the property may end up inequitable and cause quarrels. When that happens, the family falls apart and the property, left idle, falls in value.
"In both or either case, the family loses."
Instead, earmark properties and decide who among the children will get what property. That is the better way to plan.
3. Plan for the discipline of stewardship
Drawing from 2 Kings 22-23, Cabrera talked about the reign of King Josiah and how, until he turned 18 and asked for the temple of God to be cleansed, Israel had been defiling temple worship with pagan artefacts and practices.
"While they had their country, their inheritance, their kingdom, that's all they had. They did not have the Word of God, the very foundation of their nation. They were so detached from the Word of God and from their relationship with God.
"As we pass on our wealth to our children, remember this, we are not only to pass on wealth, we are to pass on the principles, the values, the disciplines of stewardship."
He shared three disciplines of stewardship:
1. Tithing
Quoting Proverbs 3:9-10, Cabrera said: "That's a basic principle of stewardship, that you must give back to the Lord as your way, as proof that God is first in your life."
He realised God was not asking for just a tithe but the entire first fees he would receive as a layer.
He told of a time as a lawyer, a profession he got into at age 50, when he was about to receive his first fee. The "Word of God struck me" and he was convicted to "honour the Lord with the first fruits of your crops". He realised God was not asking for just a tithe but the entire first fees he would receive as a lawyer.
He consulted his wife who told him: "You've got to obey."
When he received the cheque, it was a six-figure sum.
"I showed it to my children first. It was my way of telling them, 'This is the way.' Then, I gave everything to the Lord."
But there is a second part to the Proverbs verses – "Then your barns will be filled to overflowing, and your vats will brim over with new wine". Two days after that, he was hired by a client who paid him a retainer. The monthly amount was equal to what he had given away.
"God is faithful."
2. Recognise that everything comes from God and is to be used for His purposes
"And what purpose is that? Number one is to help others. Number two, to build the Kingdom of God for the generations to come. Number three, diligence.
"As the Word of God says, 'Diligent hands bring wealth.' (Proverbs 10:4) If you just pass on wealth to your lazy children, it will simply be sold, used, consumed, and then they're led to poverty. There is a verse of Scripture that says an inheritance quickly gained will not be blessed (Proverbs 20:21)."
"If you want to give to your children in your lifetime, give for the right reasons."
Cabrera always advises his clients against giving away their wealth during their lifetime. In the Philippines, this is a common practice to avoid taxes. But giving away your wealth also makes you dependent on your children. It also makes your children reliant on their inheritance instead of their God-given ability to produce their own wealth, he reasoned.
"I'm not saying that you're not to give to your children during your lifetime. No, what I'm saying is if you want to give, give for the right reasons.
"If you want to help your son start a business, provide capital. You want to help your daughter start a family, provide a down payment for a house. Those are good reasons."
3. Model godly stewardship
Far greater than physical wealth is that which is of eternal value – spiritual wealth.
"A life of godliness and faithfulness modelled before our children. A life of stewardship of God's resources that our children can witness for themselves. A life that is surrendered to the Lordship of Jesus Christ. A life that points them to no other person than the person of Christ.
"In the end, they and we will be able to exclaim, 'Oh Lord, You are the portion of my inheritance.' That, to me, is a true lasting legacy that we can ever leave our children."  
---
RELATED STORIES:
"Snowballing debt triggering dark side of humanity in Squid Game is real": N5 conference founder Bernard Lim
Visions of 444 and a father's poignant legacy: The miraculous way the upcoming N5 Conference 2022 came together
Inheritance and heritage: A reflection on what we leave the next generation
"God is the CEO": The divine initiative behind heritance app shows His heart for legacy-leaving
If you have enjoyed reading Salt&Light...
We are an independent, non-profit organisation that relies on the generosity of our readers, such as yourself, to continue serving the kingdom. Every dollar donated goes directly back into our editorial coverage.
Would you consider partnering with us in our kingdom work by supporting us financially, either as a one-off donation, or a recurring pledge?
Support Salt&Light