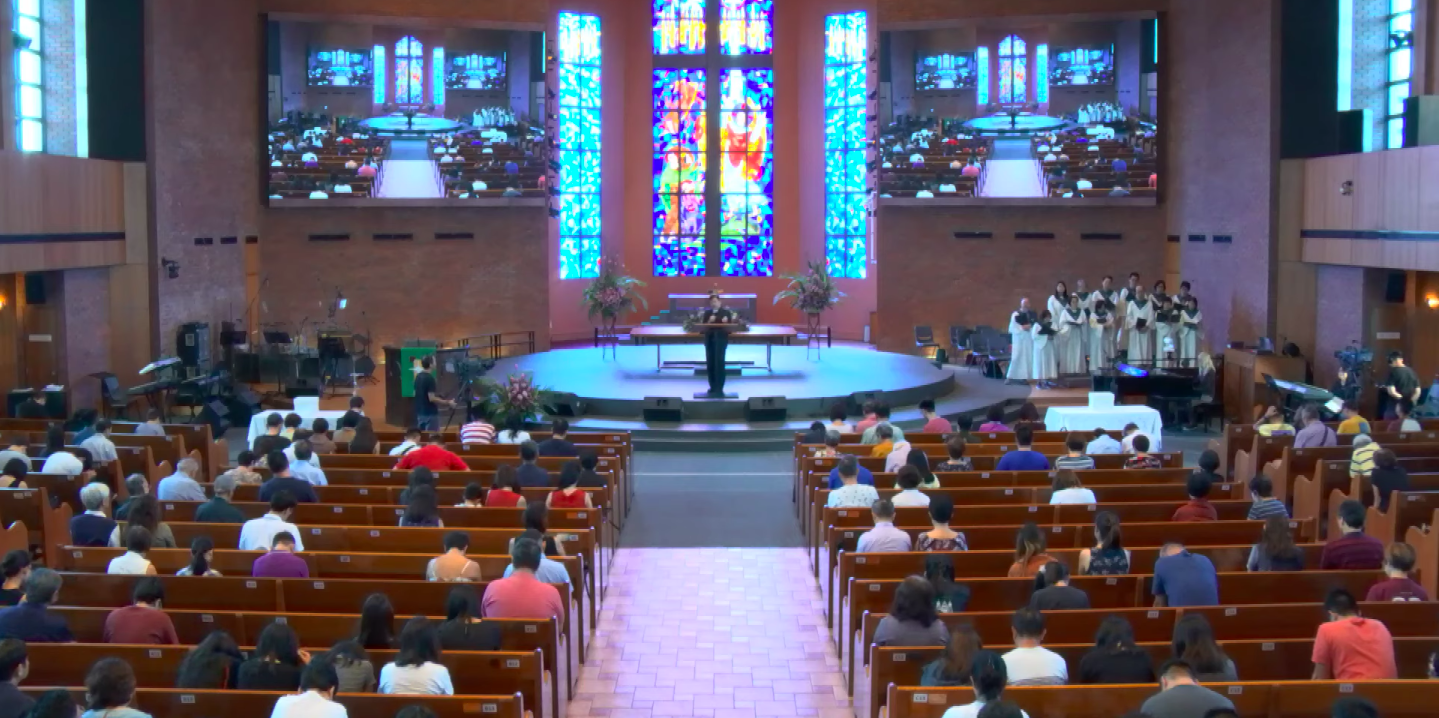 Churches are encouraged to continue broadcasting or livestreaming their Sunday services to help worshippers stay connected. Screengrab of Paya Lebar Methodist Church's livestream recording on February 16.
"Traffic exploded!" said the text from 30-year-old Kevin Ng, referring to visitors to his newly-launched Streams of Life website, a one-stop resource on taking church online, with free how-to guides on setting up pre-recorded videos and livestreams.
Including hardware "ingredient" lists and even relevant government advisories, the online resource centre is an initiative by Ng's IT firm, ThunderQuote, and The Bible Society of Singapore (BSS). It was launched less than 24 hours after news broke on February 12 that several staff members from Grace Assembly Of God were confirmed COVID-19 cases.
On the night of February 12 itself, Ng felt supernaturally prompted to start building the site and got to work. His efforts were validated over the next few days as requests for help flooded in and several large churches cancelled on-site services and switched to livestreams.
Taking church online
To date (February 20), there are 85 confirmed COVID-19 cases. Seven churches have been affected.
One of these, Paya Lebar Methodist Church (PLMC), livestreamed its English and Mandarin services on February 16, complementing ongoing gatherings in its church building. These "went smoothly and clearly", according to a statement released the next day.
Like PLMC, RiverLife church kept its Sunday programme going but announced that it would livestream the English worship service for those who were unwell and staying home. Church Of Our Saviour did the same, because members who stay home are "still very much a part of our family".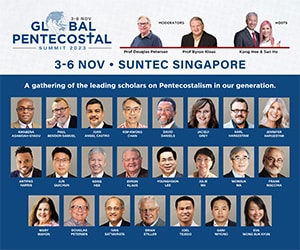 Overall, church attendance across the island dipped last weekend. 
Among the larger churches that cancelled physical services altogether were Faith Community Baptist Church, City Harvest Church and Adam Road Presbyterian Church. 
Daunting task for many
Ng noted that not every organisation has been able to respond to the COVID-19 situation by going digital quickly. Small and medium-sized churches are struggling because of the lack of manpower, expertise or resources, or a combination of all three.
Recounting the Christian community's buzz on February 12, Ng spoke of the burden he and his two ThunderQuote co-founders, Tan Junming and Emil Tan, felt upon hearing the news about Grace AOG at 6pm.
The three of them worked together through the night and were finally able to get Streams Of Life and the free software up and running by 5am for a soft launch. Only then did they break for a nap.
"Given the high transmission rate (of the virus), we knew that more and more churches would eventually have to livestream and pastoral staff would need time to set up," Ng said.
"We were quite worried. In general, churches are very underprepared for situations like this. It is a daunting task for many smaller churches." 
Save the stumbling
ThunderQuote was started in 2016 by the three men with the intention of helping churches and charities run procurement, digital solutions and data analytics. The passages of Scripture that convicted them were  Isaiah 27:1-6 and Proverbs 24:10-12.
"IT is a very un-sexy business, but the frontliners need good infrastructure to support them."
While the Isaiah passage was about how making peace with the marketplace will bring fruit to "all the world", the Proverbs verse was a direct rebuke to the three ex-schoolmates. Ng shared that they were not willing at first to step out in faith to start an IT services business catering to churches and charities.
But God challenged them: "You cannot say, 'You don't know.' Cannot say, 'Not my business.' Save your brother who stumbles."
Citing ThunderQuote's work with clients like BSS and Hope Initiative Alliance, Ng said: "IT is a very un-sexy business, but the frontliners in church, charities and missions need logistics and support. They need good infrastructure in place. We make sure they are provided for."
Support across churches
With the COVID-19 situation, they hope the Streams of Life tool "will be of some small help in terms of guidance", Ng said, adding that they still have a huge task ahead of them.
The ThunderQuote team is training and equipping church staff, but are also calling for volunteers and aid as well. "People are messaging us – we need a lot of help!"
Ng has put out a call for anyone able to fund and/or contribute audio-visual equipment for churches that do not have the necessary, as well as provide volunteer manpower to operate them.
"It's a good chance for people to support other churches and build unity across the churches in Singapore," said Ng. "We are praying for people to step up and help others in their time of need!"
HealthServe calls for more volunteer doctors and dentists as pool shrinks due to COVID-19 outbreak
"I am a COVID-19 survivor": Grace AOG Senior Pastor discharged after 10 days
Volunteers are needed to help operate audio-visual equipment, run livestreaming set-ups and coordinate the help desk at Streams Of Life. Hardware such as webcams and DSLR/camcorders with clean HDMI output are also required. Sign up here.
If you have enjoyed reading Salt&Light...
We are an independent, non-profit organisation that relies on the generosity of our readers, such as yourself, to continue serving the kingdom. Every dollar donated goes directly back into our editorial coverage.
Would you consider partnering with us in our kingdom work by supporting us financially, either as a one-off donation, or a recurring pledge?
Support Salt&Light