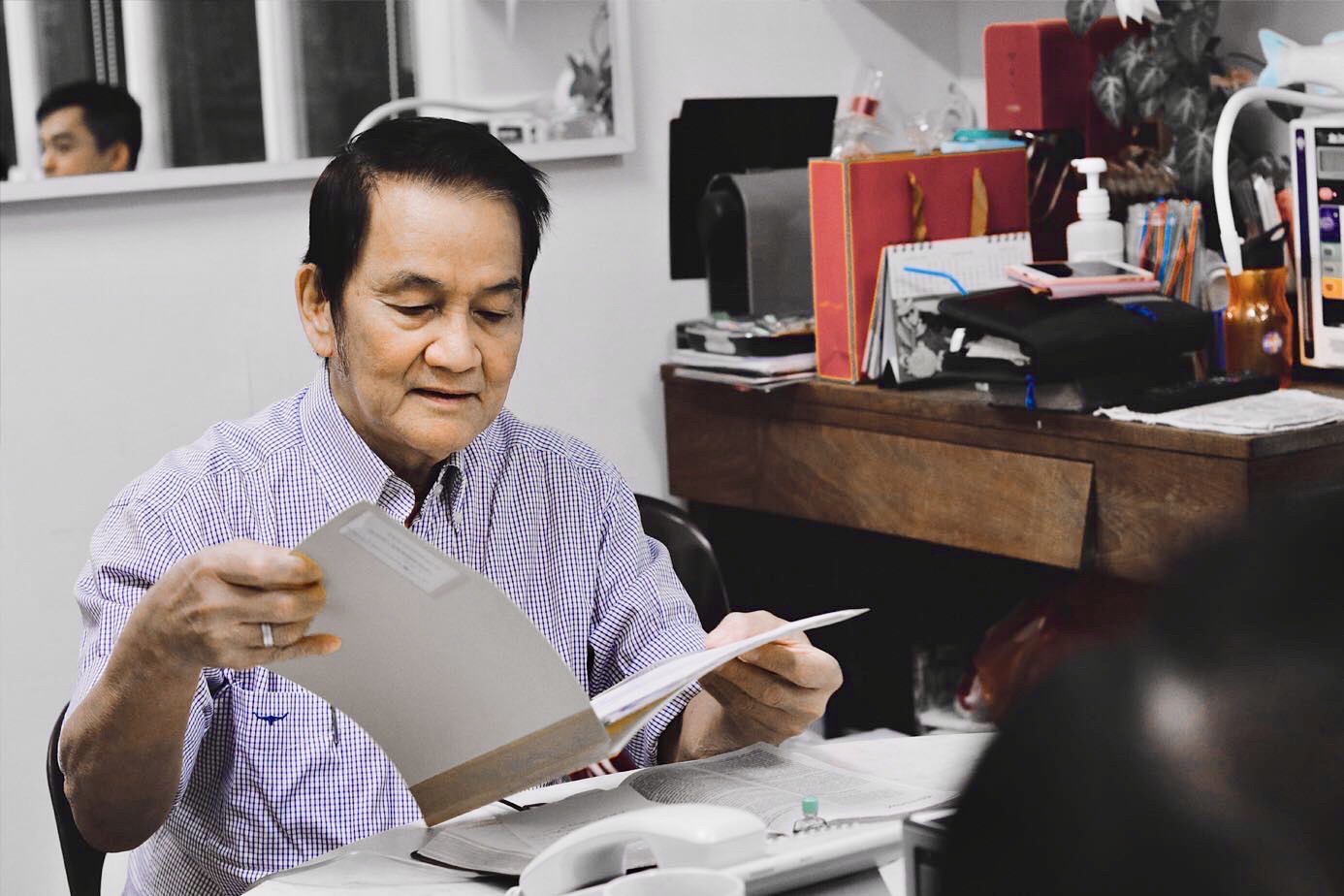 Pastor Philip Chan passed away peacefully in his sleep at The Hiding Place, which he co-founded and has called home for the last 46 years. All photos courtesy of The Hiding Place.
Pastor Philip Chan, who co-founded Singapore's first halfway house, The Hiding Place (THP), was called home to the Lord this morning (February 3).
The 69-year-old had been battling stage IV liver cancer, which recurred in late 2018.
He passed peacefully in his sleep at THP, the place he has called home for the last 46 years. Pastor Philip is survived by his wife, Christina, 74, who co-founded THP with him, and daughter, Joaquim, 38.
Pastor Philip was a former heroin addict whose life was turned around in 1976 when he encountered God in the House of Grace, the halfway house that Christina started in 1973, before it was renamed The Hiding Place in 1978.
The halfway house – known for its strict regime – has helped some 1,000 troubled men get back on the straight and narrow. These include drug addicts, alcoholics, gambling addicts and wayward youths.
Strict as THP's rules were – residents commit to a 12-month long residential rehabilitation programme and smoking is prohibited (Smokerlyzer tests are carried out daily) – they were always tempered with love and acceptance.
It is the Chans' belief that it is only through the power of Christ that anyone can be set free of their addictions. So firm is their stance that they were willing to forgo THP's Institutions of a Public Character (IPC) status so that they can keep "Jesus Christ" in their constitution objective.
Spiritual father to many
In an earlier interview with Salt&Light, Pastor Philip shared: "Everyone I will take in, everyone is just like my son. Being in this ministry and running the home, we are like parents to them."
That is the reason he and Christina have always lived under the same roof as his boys.
"Being in this ministry and running the home, we are like parents to them."
Besides journeying with the residents through their addictions and loving them with the love of God, they wanted to show what a life lived for Christ looks like.
"For us, living with them, everything is transparent. You cannot hide, whatever weaknesses you have, they can see. So we've got to be careful to walk with the Lord, be careful with our life, our speech, our behaviour … it is a real challenge to be on your toes!" he said.
The unconditional love that the Chans modelled has so touched the lives of those who have passed through their doors that they are often affectionately called "Papa Philip" and "Mother Christina".
"I don't have any blood relation with them but they treat me like a son … all my life, I did my best to buy and earn love. But here, it was so freely given to me," said Caleb Tan, 45, a former THP resident-turned-staff.
A life lived for Christ
"I see many brothers' lives changed and how they made it in life. I think it is a fantastic thing. It all the more convinced me that what we're doing is really right," Pastor Philip had said then.
As news broke of Pastor Philip's passing, the tributes poured in on his Facebook page, many of which spoke of the life-changing role he played, not only in the lives of the residents past and present, but also in the lives of their families.
Former resident, Richard Chan, 63, said: "Earth's loss, Heaven's gain. See you in Heaven, Ps Philip. You've worked tirelessly and selflessly serving God to set free scores of lives."
Priscilla Duff, 41, daughter of another THP resident-turned-staff, Sart S, wrote: "Thank you for all you've done for my family and to so many other families. You've been an inspiration and a blessing to so many people and we thank God for having you in our lives."
The tributes honoured this spiritual giant, who always counted his life's work at the halfway house as his "crown and joy".
"There's no fear of death, my life is in God's hands": The Hiding Place's Pastor Philip Chan as he battles liver cancer
If you have enjoyed reading Salt&Light...
We are an independent, non-profit organisation that relies on the generosity of our readers, such as yourself, to continue serving the kingdom. Every dollar donated goes directly back into our editorial coverage.
Would you consider partnering with us in our kingdom work by supporting us financially, either as a one-off donation, or a recurring pledge?
Support Salt&Light