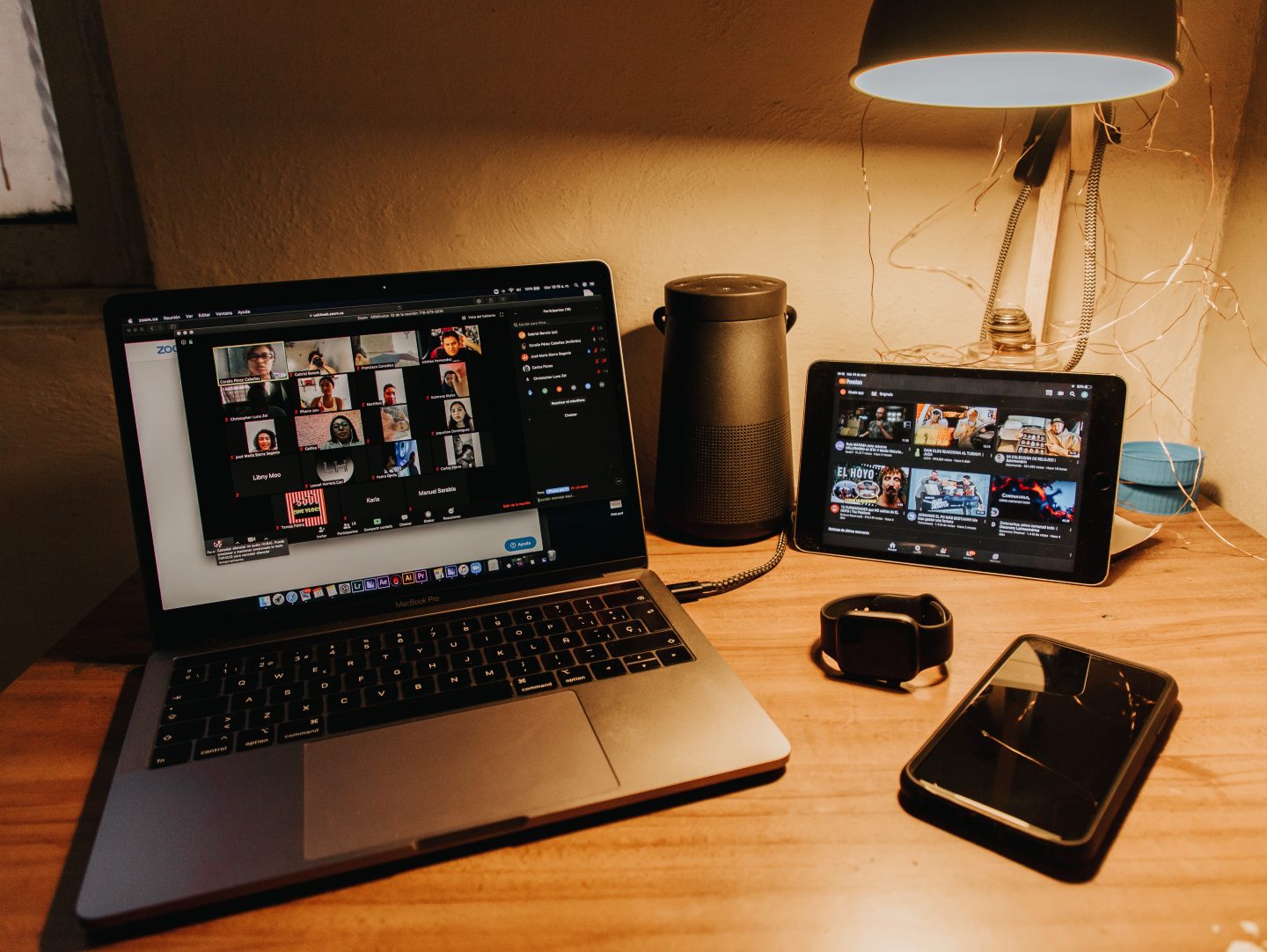 Photo by Gabriel Benois on Unsplash.
When the coronavirus overtook the world, and nations and individuals started to shelter down to stay safe, video conferencing became a lifeline to the outside world.
Because of its ease of use, Zoom quickly became a household name. In early April, Reuters reported that the number of daily Zoom users had surged to 200 million, up from 10 million just three months before. As of April 22, Zoom had 300 million daily participants, as reported in its blogpost.
At the same time, Zoom also started to make headlines for its security and privacy lapses. One by one, governments and major organisations publicly banned the use of the cloud-based video conferencing platform – Taiwanese authorities, Elon Musk's SpaceX, NASA, New York City's schools and Singapore's Ministry of Education (MOE).
Given the increasing number of options, should we still use Zoom? Is Zoom safe?
Zoom did respond quickly to each breach, tightening security measures to safeguard against Zoom-bombings, amongst other things. It even wrote to its users on April 23 detailing all its new security features.
Meanwhile, MOE reinstated the use of Zoom shortly after its ban albeit with added safety measures.
Some churches are continuing to use Zoom. Grace Methodist Church (GMC) started Zoom services shortly after Methodist churches across the island shut their physical premises in late March.
"We wanted to use Zoom because it allows for a lot more interactivity," said Reverend Andy Goh, pastor-in-charge of GMC. 
"We use all the security features and also have our own moderators in place to make sure no inappropriate visuals or messages can be put out during the service."
Given the increasing number of options – Facebook has introduced a new free group video chat service called Messenger Rooms set to rival Zoom –  should we still use Zoom? Is Zoom safe?
Salt&Light posed the questions to Kevin Ng, CEO of IT company ThunderQuote and founder of Streams of Life, a one-stop resource for taking churches online.
To Zoom or not to Zoom
"Zoom has a lot of security features but most of the time people leave it off. If you use 50% to 80% of the security features, you should be safe," said Ng.
To help people Zoom safely, Ng developed a checklist (below) for the National Council of Social Service (NCSS) which he shared with Salt&Light.

According to Ng, Zoom's software is no more vulnerable than its competitors. Much of the reason it has increasingly fallen prey to hackers is because of its rising popularity. 
"Whenever something becomes popular, hackers will come after it. So, once you have a certain amount of traffic, you should start securing things. If you're unsecured, people will find you," he warned.
"Whenever something becomes popular, hackers will come after it."
The point of entry is where users of any video conferencing app should take special note.
Use passwords to secure meetings, send links and passwords to meetings only to trusted recipients, activate the waiting room function and lock your meetings, Ng advised.
Using the latest versions of any app is another safeguard because the newest editions come with the most up-to-date features. The latest Zoom 5.0 has security enhancements including opportunities to report misuse, and controlling how, and for how long, cloud recordings of meetings can be shared.
American media website CNET adds that instead of using a personal meeting ID, opt for a per-meeting ID unique to that meeting.
For safety purposes, some even go so far as to send links to meetings and passwords via separate means.
Other video chat options
The video conferencing landscape is buzzing right now. Apart from Zoom, there are a number of other video conferencing options.
FOR CELL GROUPS & CASUAL MEET-UPS 
Duo
Price: Free 
User limit: 12 
Time limit: None
Ease of use: Duo can be accessed via Gmail as well as through its app. Because it is linked to your contact list, it is easy to invite people to the meeting. Your contact list appears immediately when you are in Duo.
Features: Duo is Google's solution for casual hangouts. It no longer has a share-screen function which is an issue only if you are using Duo for work or teaching a class.
What Duo does have is Knock Knock. This is like a waiting room except that instead of just seeing the username of the person, you get a live video preview of the caller. Being able to see who you are letting in is a great security feature.
Houseparty
Price: Free
User limit: 8
Time limit: None
Ease of use: If you have this video calling app on your device, it automatically tells your friends when you are online or alerts you when they are. You can then meet up remotely. No invites or scheduling of meetings is required. The app functions on both mobile devices and desktops making it more accessible as well.
Features: Houseparty calls itself a "face to face social network" and with good reason. It comes with games like drawing challenges and quizzes, making it perfect for remote gatherings. It has both a screen sharing and record function too.
For your safety, the room can be locked during the meeting as well.
Earlier last month, there were rumblings of security breaches and hackers leveraging the app to gain access to users' other online accounts such as Spotify and Netflix. The video chat app has gone on record to say there is no evidence that any of the hackings is linked to the app. 
WhatsApp
Price: Free
User limit: 8 (used to be 4)
Time limit: None
Ease of use: By far the easiest to use, if you have the app, you can make the video calls.  
Features: This is primarily for keeping in touch since it just lets you see and hear the people you contact.  
FOR MID-SIZE TO LARGE MINISTRIES 
Skype
Price: Free
User limit: 50 (up from 25)
Time limit: 10 hours
Ease of use: Long before Zoom became part of common vocabulary, there was Skype. Many people used it because there were few other alternatives then. However, one of the common complaints about Skype is the need to know the Skype ID of the people you want to invite though now you can use their email addresses as well. The other is the fact that the connection can often be unstable.
Features: With a user limit of up to 50 people, it is good for mid-size group meetings. It has most of the features of Zoom but the meetings do not require a password for entry, only a URL sent by the host.   
WebEx
Price: Free
User limit: 100
Time limit: 24 hours
Ease of use: Download the app and you can start using this web and video conferencing application by Cisco Systems. It is a desktop, mobile and browser app which means that you can use it on multiple devices. You invite people by sending them a link to the meeting or by using their email addresses. If you are using their email addresses, an invitation will be automatically sent to them. Joining the meeting simply requires them to click the "Join meeting" button.
Features: It functions a lot like Zoom with all the same features like Screen Share, Chat, Record and Annotate. 
Teams
Price: Free
User limit: 250
Time limit: 8 hours
Ease of use: It functions on all devices but downloading it as a desktop app makes for a more stable connection. Because it is designed for businesses to manage projects, inviting people within your organisation is a cinch with Teams. For everyone else, you will need their email addresses.
Features: File share, screen share, chats and calls are all available on Teams.
Hangouts
Price: Free
User limit: 250
Time limit: None
Ease of use: You can access Hangouts through your Gmail account or the Hangouts homepage. Since it is linked to your email, it can access your contact list, making it easy to invite people to the meeting. Once you invite them, a link is generated. Send this to your participants and they can join your meeting.
Features: It has all the usual features plus an extra one: Plenty of emojis and GIFs that you can use to add an element of fun to the meeting. 
Messenger Rooms (coming soon)
Price: Free
User limit: 50
Time limit: none
Ease of use: If you are a Facebook user, you will soon be able to create Rooms for meetings. To invite others to join, simply share a link via a web browser either on desktop or mobile devices. There is no need to download an app or create an account. 
Features: The ability to admit participants, throw them out and lock the meeting exists in Messenger Rooms. 
Visually, it promises more. Facebook's augmented reality filters can be used as a virtual background as can its 360-degree view of exotic places. In the works are beauty filters and a function that lets you brighten a dark room.
Messenger Rooms will be rolled out progressively and made available worldwide this month.
No system 100% secure 
At the time of writing, not every doubt about Zoom or other video conferencing methods has been put to bed. ZDNet, along with several other tech sites, reported about a GIF in Microsoft Teams that could make users vulnerable to hackers. The problem has purportedly been fixed. 
The British government made history last week by holding a Parliament session that met, in part, via Zoom.
Jakarta Post reported on the dangers of Zoom even as it noted that Indonesian ministries and organisations are still using the platform. Meanwhile, the British government made history on April 21 by holding a Parliament session that met, in part, via Zoom.
What are users to make of all this?
In a time of heightened activity and interest in video conferencing, "increased hacker focus and activity targeting these tools" are to be expected, said Ng.
The bottom line: No system is 100% secure.
But, Ng said, users can protect themselves by asking the following questions:
How strong is the company behind this tool, financially and in terms of technical manpower?
Is their strategy and product roadmap aligned to investing in this tool?
Do they have a track record of responding quickly and aggressively with sufficient resources to fix any newly discovered security loopholes?
Added Ng: "Besides this, we should always have backup video chat options, and be ready at any time to terminate the video chat and start a new one on another system."
Two new cinemas screening "values-based" content open in Singapore
If you have enjoyed reading Salt&Light...
We are an independent, non-profit organisation that relies on the generosity of our readers, such as yourself, to continue serving the kingdom. Every dollar donated goes directly back into our editorial coverage.
Would you consider partnering with us in our kingdom work by supporting us financially, either as a one-off donation, or a recurring pledge?
Support Salt&Light