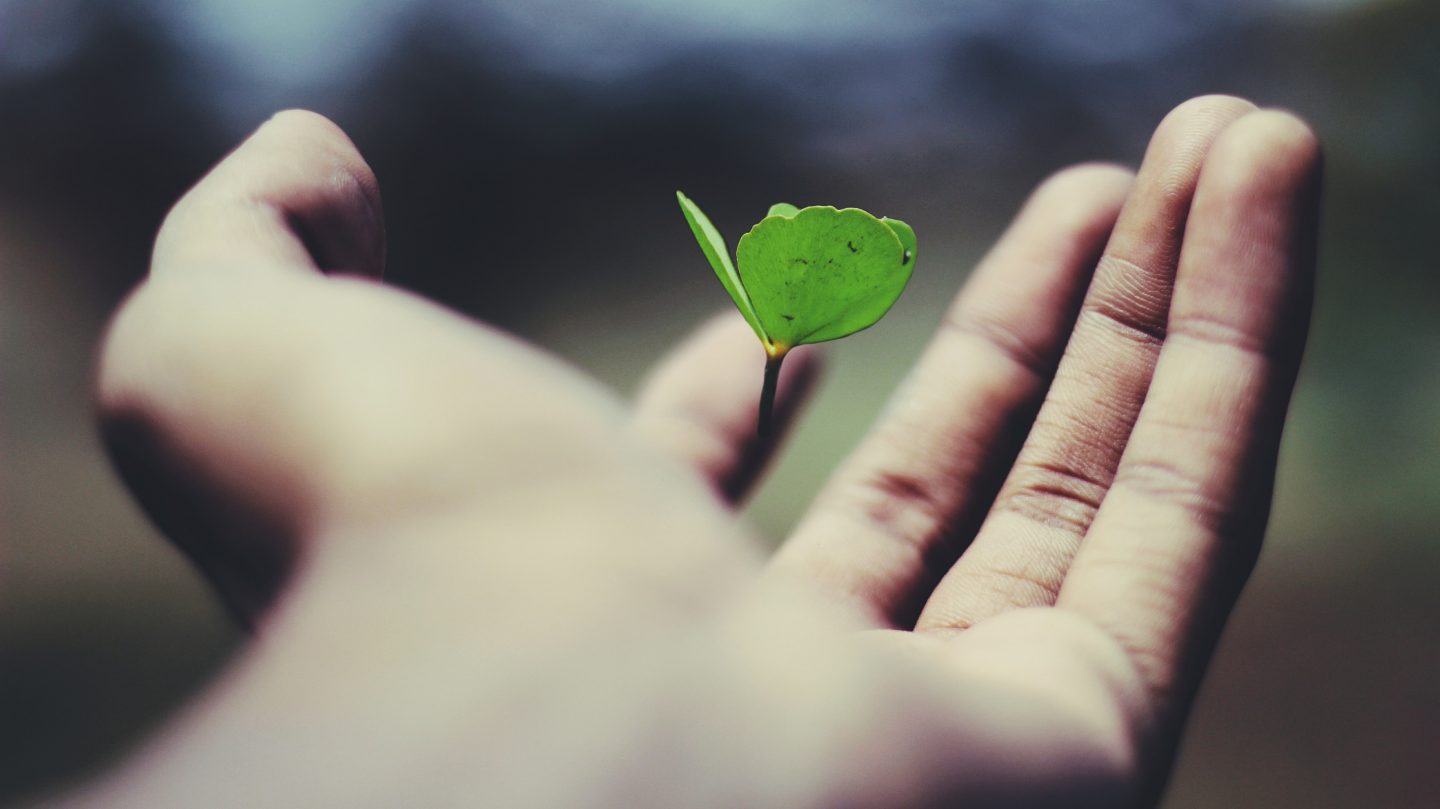 "These are days of much activity in the field of church and mission work, but no amount of activity in the King's service will make up for neglect of the King himself," says Duncan Campbell. Photo by Ravi Roshan on Unsplash.
Caring for ourselves can seem selfish. But if we do not, then we cannot sustainably serve those around us.
Self-care should in no way negate Jesus' call to self-denial nor be an excuse not to work hard. Rather, it helps us maintain our resilience and perseverance in the midst of the challenges of serving others.
But it is not just a means to an end – God simply loves us and our well-being matters to Him.
So, here are 10 resolutions to help us stay well and stay faithful, plus some suggested verses to meditate on:
#1: Receive
Truth: I am a child of God. I am unconditionally loved. My identity does not lie in my achievements.
Resolution: I will rest in God's love and not strive for others' approval.
Read: 1 John 3:1, John 1:12, Romans 8:15-16
Treading water and on the edge of burnout, Pastor Ken Shigematsu was a workaholic. One day, his friend told him: "For a long time, you felt like you needed to be the guy… Ken, God is saying you don't need to be 'the guy', you don't need to be 'the man', you just need to be the son." 
"Step off the performance treadmill": Ps Ken Shigematsu on resting to be present to God and others
#2: Trust
Truth: I am sent by God; God doesn't make mistakes. My life has purpose.
Resolution: I will trust Him when I'm not sure what's going on.
Read: John 20:21, Romans 8:28, Ephesians 2:8-10
When full-time church worker Ho Yin Yin's friend, Andrew Hui, passed away from lymphoma at 32, she was overwhelmed with grief. But she discovered that "despite my sadness and pain, there is a glimmer of hope deep inside of me. Even as the darkness taunts me mercilessly, a flicker of light stirs in my spirit. As I search the depths of my heart, I find this elusive gleam – the joy of my salvation". 
"To live is Christ, to die is gain": A full-time church worker's struggle with suicide
#3: Ask
Truth: I don't have to hold it all together; that's Jesus' job. It's okay to not always feel okay.
Resolution: I will get help for my spiritual, emotional and practical needs.
Read: Colossians 1:17, 1 Corinthians 1:26-29, 1 Samuel 23:15-16
Diagnosed with schizophrenia, Charmaine Wee struggled with taking her medication at one point. But God gave her a vision that opened her eyes to a new understanding: "He asked me, 'What does a marathon runner who has broken his leg need to do? Wear a cast so he can walk. Your brain is your bone; medicine is your cast. You want to finish the race? Take your medicine'."
How a woman's struggle with schizophrenia resulted in a medical care portal for the mentally ill
#4: Rest
Truth: Rest is good. Jesus rested. I have permission to rest. In fact, God commands me to rest.
Resolution: I will plan to rest.
Read: Matthew 11:28-30, John 4:6, Exodus 20:8-11
"Do you ever rest?" "Where do you find the energy?" "Why you like never tired one?" A/Prof Tan Boon Yeow, the busy CEO of St Luke's Hospital, was asked this frequently. "The Covid-19 pandemic has resulted in more people working from home, blurring the boundaries of work and rest," he said. "How does one find rest?" He suggests these three ways to be completely rested.
#5: Relate
Truth: I was made to enjoy a relationship with God.
Resolution: I will daily spend time reading the Bible, worshipping, praying and whatever else helps me to connect with God.
Read: Psalm 63:1-8, John 15:1-8, James 4:8a
Margie Teo, aka Auntie Margie, lost her earthly father when she was 12, but found her heavenly Father when she was baptised at 48 years old. "I had a religion. But I did not have a relationship with God," she said. "I did not read the Bible. In church, I was thinking of what to cook for dinner, and did not concentrate on the sermon." Then she joined an Alpha class. And everything changed.
This busy octogenarian is never lonely, even during lockdown
#6: Engage
Truth: I am also made for relationships with other people.
Resolution: I will intentionally invest in friendships, be honest and give and receive support in my church, small group or team.
Read: Proverbs 27:9, 27:17, 1 Corinthians 12:12-20
In November 2017, Ronald Low's wife was hit by a bus just a stone's throw away from their home. He lost his wife and his young sons their mummy. But the mothers of six of his son's classmates came alongside the family to journey with them. Low said: "If these are not God's arrangements, whose else could it be? I can tell you I have never received such love before." 
Tragic bus accident: "God sent us help when we most needed it," says widower and father of two young sons
#7: Pray
Truth: "Prayer support by friends and supporters is vital.
Resolution: "I will share my prayer requests with others."
Read: 2 Corinthians 1:8-11, Colossians 4:2-4, Ephesians 6:19-20
Eitaro Ogawa and Tamar Iwasaki are setting up a faith-based art collective in Japan which will "house" the house of prayer there. "If work is worship, having food is worship, gathering to have a meal is worship, then everything we do is a prayer unto God," said Eitaro.
It's all about prayer: These Japanese artists will be bringing the Gospel back to their homeland
#8: Steward
Truth: "My body is a gift from God and useful for the work He's called me to do."
Resolution: "I will look after my body by exercising regularly, eating well and sleeping enough."
Read: 1 Corinthians 6:19-20, Proverbs 14:30, 3 John 1:2
Former gangster Seah Chong Moy, 60, used to be a hardened criminal. At just 14, he was already being groomed to be a leader in the notorious "Sio Kun Tong", or "369", secret society group. But today, Isaiah keeps up a disciplined routine both spiritually and physically. He wakes up at 5am to have his personal quiet time before attending the group devotion at The New Charis Mission, a halfway house. Thrice a week, he also works out a particular muscle group, whether it is doing 300 squats, 500 push-ups or 250 chin-ups.
"One word from God and your life will never be the same": 369 ex-gang leader and drug trafficker
#9: Enjoy
Truth: I am allowed to enjoy life.
I have realised that living well has both internal and external aspects.
Resolution: I will regularly engage in activities which I enjoy.
Read: Proverbs 17:22, John 2:1- 2, Nehemiah 8:10
Jason Wong, 56, is a well-known champion of fatherhood. He is the founder of national movement Dads for Life and chairman of the board of Focus on the Family Singapore. Father to a son and a daughter who are young adults, Wong says little things can create lasting memories.
#10: Give thanks
Truth: God has been good; There are always reasons to give thanks.
Resolution: I will reject the temptation to grumble and give thanks instead.
Read: 1 Thessalonians 5:18, Psalm 118:28-29, Philippians 4:6 
Cancer has afflicted many, but few were as well-acquainted with it as Soh, who first watched her husband fight a losing battle with it, and later found herself in a prolonged duel with the illness too. Still, the late Soh Lay Kuan told Salt&Light in an interview last December: "I strongly believe that I am one of the most blessed cancer patients to walk this Earth!" Here's how the spunky lady gave thanks til her final breath.
Widowed by cancer. Struck by cancer six times herself. Yet she says: "God is very near!"
#Bonus: Don't be a 'yes' man
Truth: Jesus was led by His Father and did not try to please everyone.
Resolution: I will not try to please everybody by saying yes to everything.
Read: John 5:19, John 6:15, Galatians 1:10
Be still
I learned the value of these resolutions the hard way a few years ago. It looked like I had it all together but I did not.
"Many a Christian has buried his spirituality in the grave of his activity."
I came to the end of myself and had to stop.
Since then, I have realised that living well has both internal and external aspects. It is not only about exercising, having some hobbies and taking breaks.
The following quote by Duncan Campbell sits over my desk as a daily reminder:
"These are days of much activity in the field of church and mission work, but no amount of activity in the King's service will make up for neglect of the King himself.
"The devil is not greatly concerned about getting between us and work; his great concern is getting between us and God. Many a Christian worker has buried his spirituality in the grave of his activity."
Being sure of our true identity in Christ and learning to rest in God's love for us can set us free from a lot of stress and pressure.
As Christians, we recognise that ultimately God is our source of life, hope, strength, wisdom, purpose, joy and peace. He is our "Master Carer" and our connection with Him is vital for ourselves and those we're serving.
This is an adaptation of an article written by Alex Hawke, published with permission.
If you have enjoyed reading Salt&Light...
We are an independent, non-profit organisation that relies on the generosity of our readers, such as yourself, to continue serving the kingdom. Every dollar donated goes directly back into our editorial coverage.
Would you consider partnering with us in our kingdom work by supporting us financially, either as a one-off donation, or a recurring pledge?
Support Salt&Light