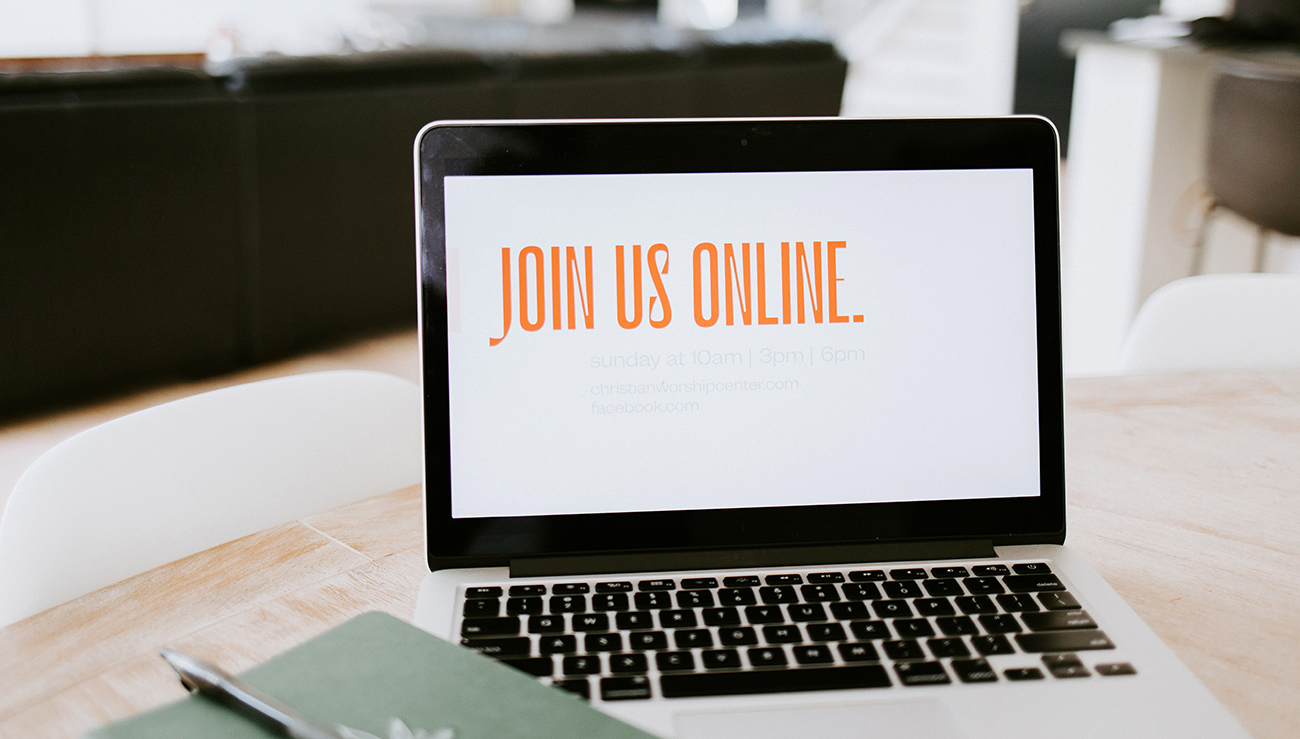 Photo: Samantha Borges, Unsplash.com
On May 11, Salt&Light and Thir.st put out an online survey for a dipstick snapshot of how readers are responding to the ongoing coronavirus pandemic and its resulting impact on Church life and the economy. Almost 1,700 responded.
In Part 1 of our analysis, we gave an overview of how Christians are coping amid the Circuit-Breaker.
In Part 2, we dug a little deeper into the numbers to suggest 5 learning/action points for Church leaders.
In this third and final part of the series, we take a look at your views on how the Church itself has responded – whether in terms of online services, good deeds for the afflicted, or evangelism efforts.
(If you haven't yet done so, you can still take our Circuit-Breaker Check-In Survey here.)
How have you found the online Church service experience?
Breathe easy, pastors: In general, respondents are positive about the online Church service – the weighted average of 3.92 out of 5 coming close to a "very positive" score on the whole.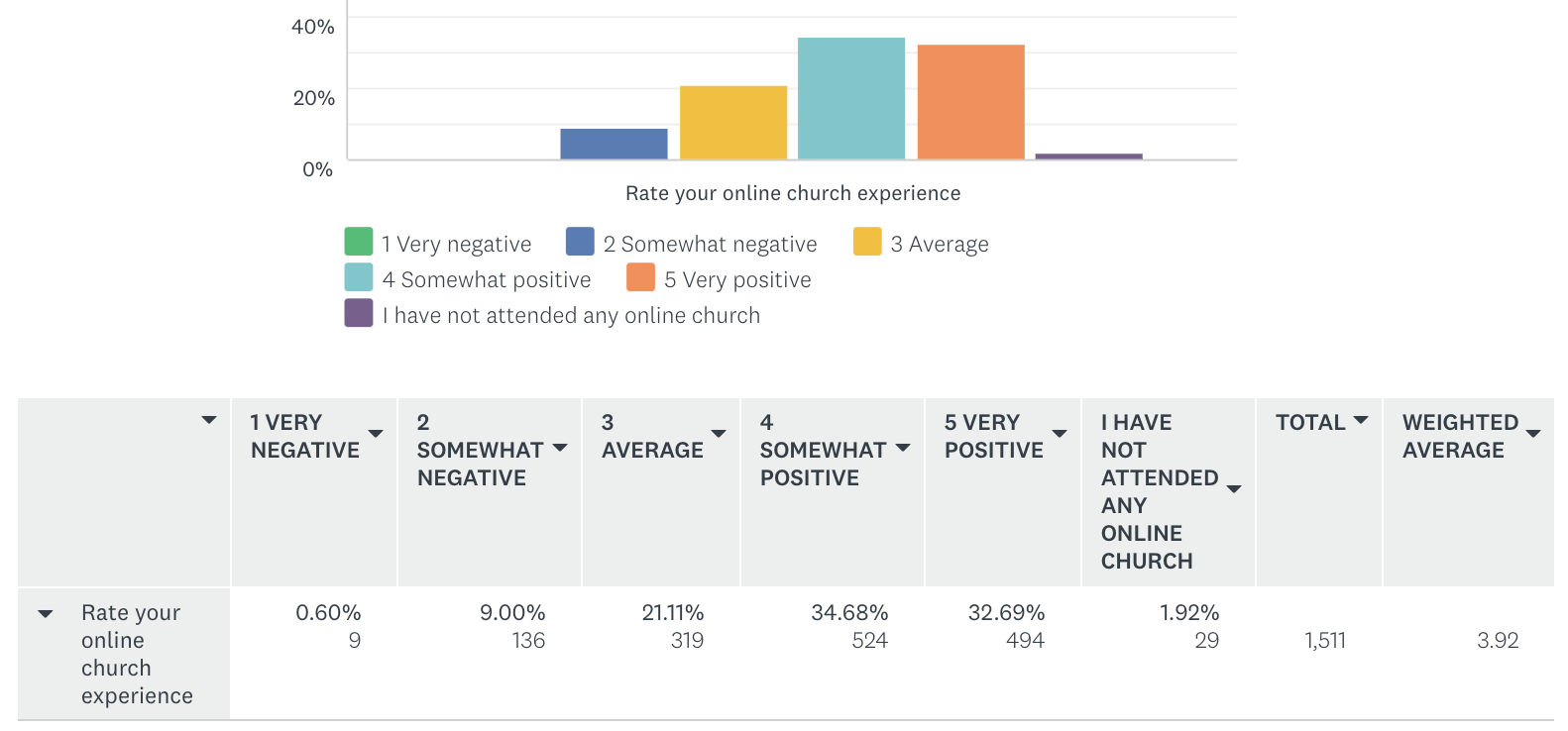 Less than 10% of respondents said their experience was somewhat or very negative. Granted, there may be a lot of goodwill in the response – most people recognise the severe restrictions Churches are operating under, with only 2 people (cameraman and speaker or worship leader) allowed at a shoot. Many Churches have chosen to go the home recording route entirely.
Looking forward, will you continue to visit online services?
Online services are the only option for the moment, short of walking away from Church entirely. But with the phased easing of restrictions, there will come a time when Church-goers will have the option: Head to their Church building, or head to its YouTube channel?
Slightly over half say they will only physically attend Church, eschewing the online option. A small minority, 5.36%, may opt out of physical services entirely, preferring the online experience. A significant proportion – more than 4 in 10 – say they will likely do both. You can have your cake and eat it, after all.
That means that, based on current sentiment, almost 49% of viewership could be retained even when physical services restart. Added to this is the digital outreach element – keeping services online lowers the barrier for entry for non-believers and backsliders.
Very interestingly, the younger respondents were significantly more likely to attend physical church when the time for services resumes. More than half of every age group of those below 34 said they prefer the physical church experience, in contrast to the age groups above 35.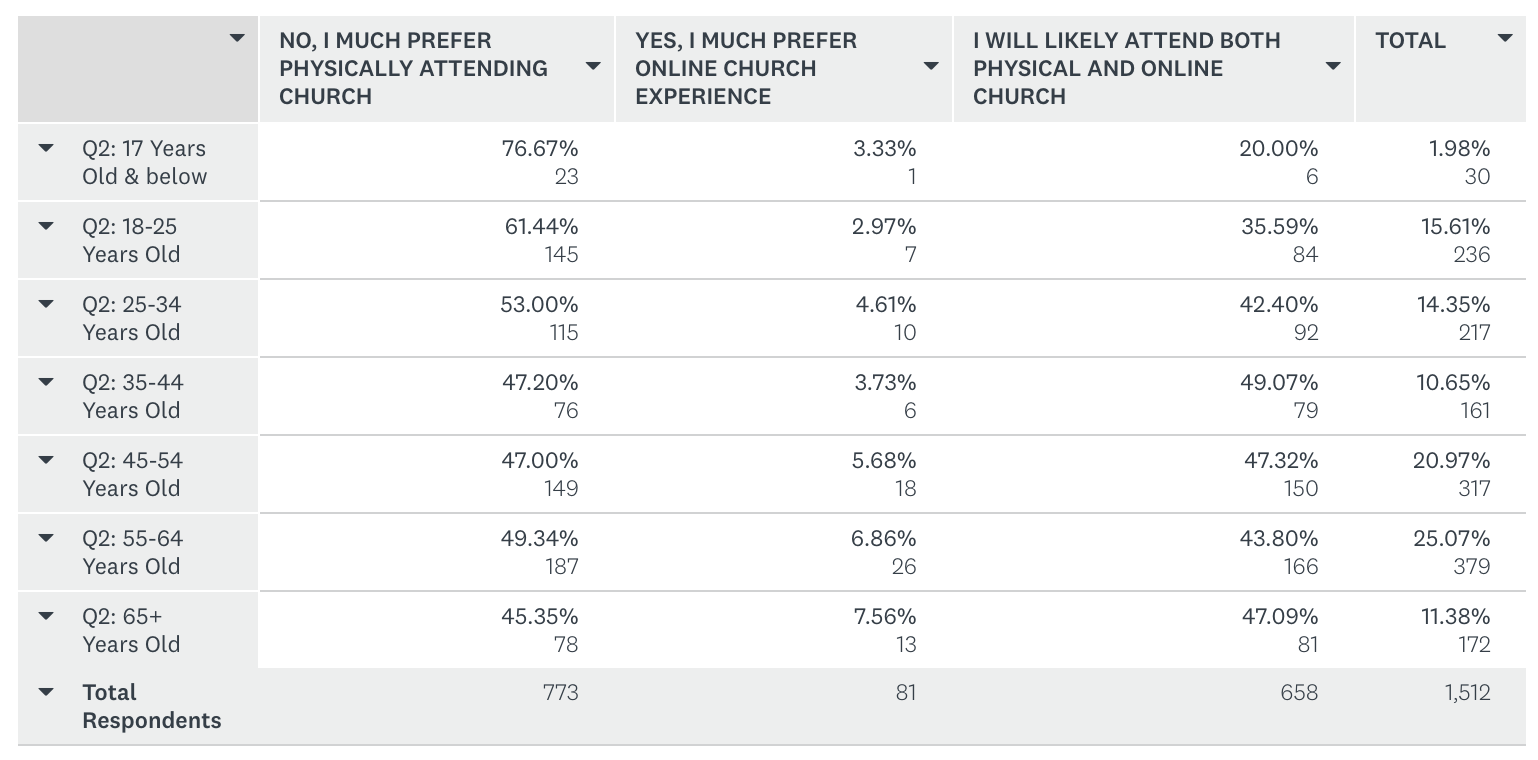 If you're a Church leader, you should be thinking of how to keep fanning these flames. You have a few months now to plan how you could adjust your services to be conducive to live-streaming (of course while staying true to the tenets of your doctrine). In particular, knowing that non-Christians viewers may be watching, how will you ensure they hear the Gospel of Good News in a powerful, digitally-appropriate manner?
Has your Cell Group been a helpful community of support in this season?
More than three-fifths of respondents say their Cell Group has been a helpful community of support during the Circuit-Breaker, which has had psychological, emotional, financial and logistical impact on everyone in Singapore. Less than 8% have found their Cell Group unhelpful.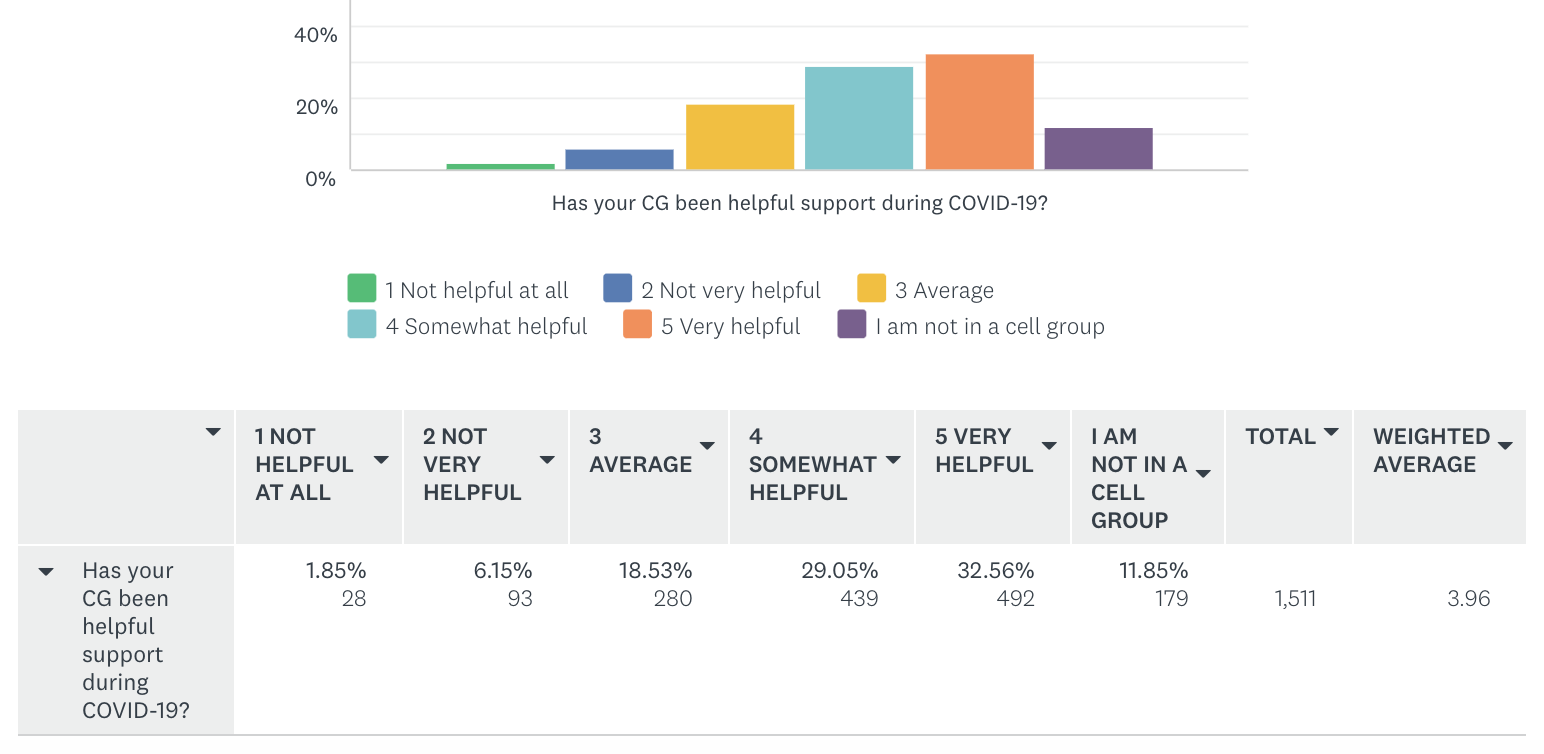 Interestingly, new Christians – those who have been believers for less than 5 years – were more likely to say their Cell Group has been helpful and supportive at this time, compared to those who have been Christians for longer: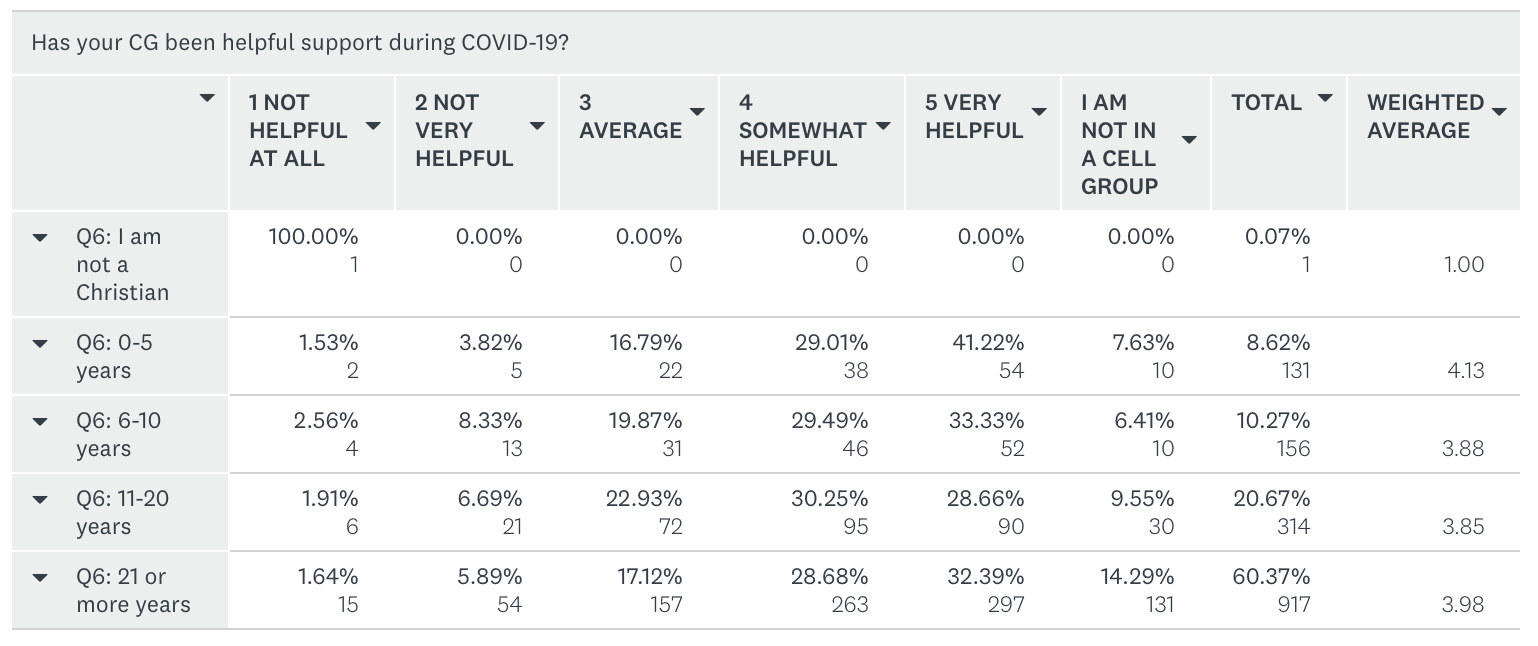 How would you rate your Church's efforts to help those affected?
More than half (55.15%) say their Church has done well on this front. We have covered stories of how help has been extended at the national level, as a family, to frontline workers, by the man on the street, and in particular to the migrant worker community hardest-hit by the pandemic in Singapore (read stories of help for this group here, here and here).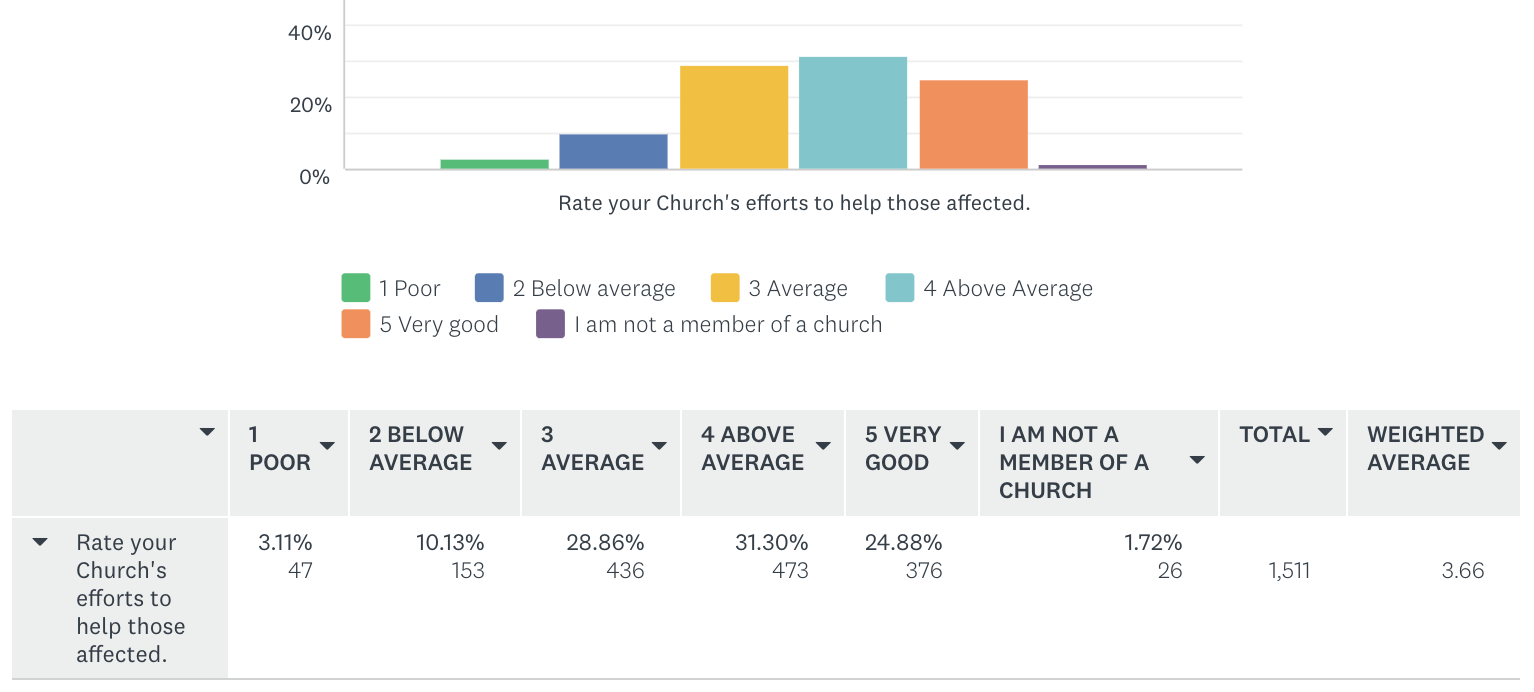 We believe there is still much help that is needed; even though the Circuit-Breaker may soon start to gradually ease, the global economic impact of the pandemic will hit Singapore and the region for many more months, despite the Government's best efforts to buffer the hit.
The righteous give without sparing (Proverbs 21:26). What part can the Church play in this recovery period? Is there something the Church can do better than other help groups? What is the prophetic word for your Church – and maybe for you individually – pointing you to the needy, poor or broken-hearted in your midst?
How will we, through extraordinary acts of kindness, help a broken, beaten world tangibly touch the healing hands of Jesus?
Finally, how would you rate your Church's evangelism efforts in this season?
Verdict: Acceptable, but can do better. The weighted average of 3.25 is just above the midpoint of 3. Almost a quarter think their Church's evangelistic efforts are poor or below average.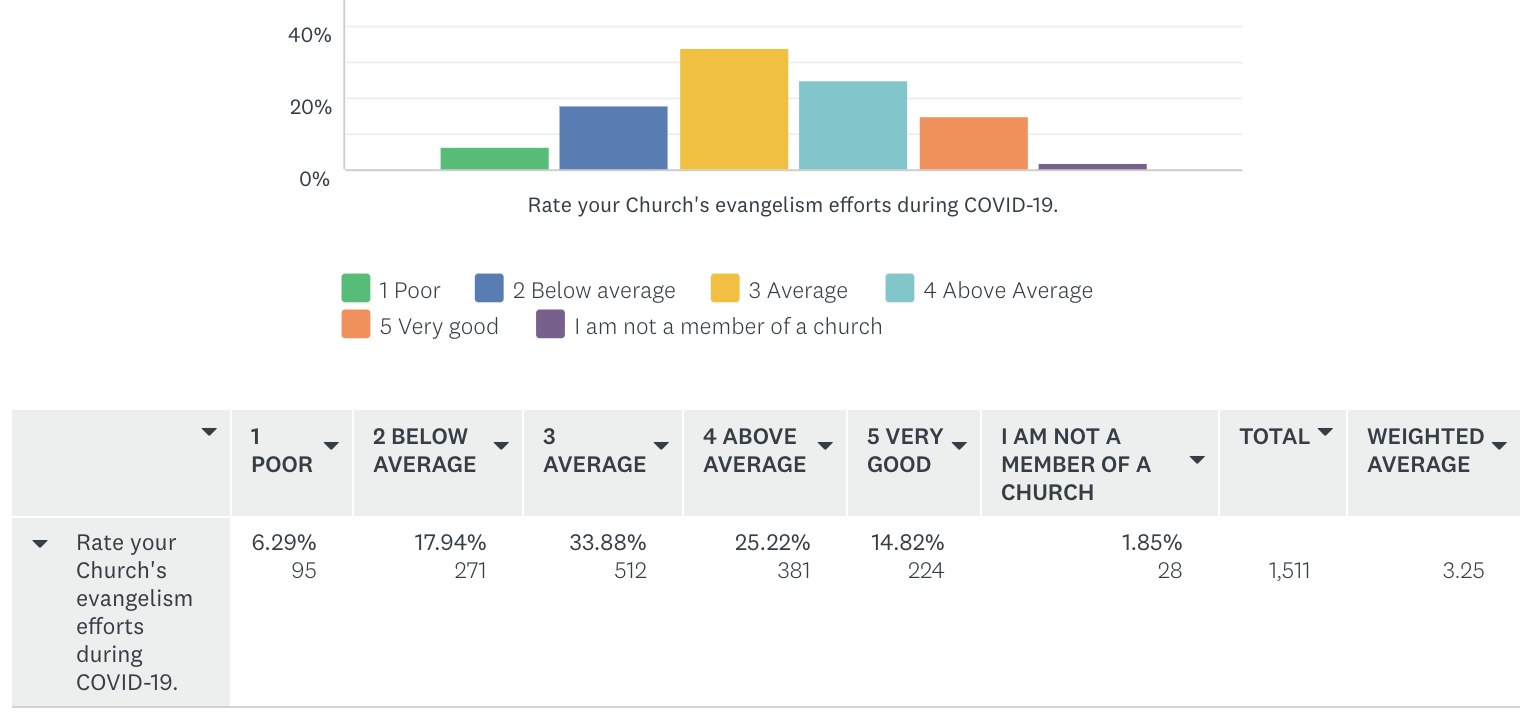 We are sympathetic to the constraints every Church is facing on this front. Those who are doing better probably had more invested into its digital/social media efforts even before the pandemic.
Evangelism has very much been an in-person activity in Church programming heretofore. Churches in general default to invitations to events, whether large-scale (evangelistic dramas in the main hall) to small group (Cell-based fellowship) to one-on-one (bridge diagrams on napkins in a crowded restaurant).
None of which we have been able to do since March. Most Churches had to cancel their Good Friday/Resurrection Sunday outreach events, with plans for year-end Christmas events currently up in the air.
The Great Commission still applies. What is your Church doing to extend evangelistic efforts in the new normal?
Yet the Great Commission still applies. Given that we're in this for the medium-to-long haul, this is the time for the Church to embrace new wineskins for outreach, primarily centred around digital means.
For example, Alpha has trialled online Alpha with surprisingly successful results. Alpha Singapore is now conducting equipping sessions thrice weekly – click here to find out more.
With the Circuit Breaker upon us, the Thirst Collective launched a new digital evangelism website, Stories of Hope, last month, including testimonies of coronavirus survivors. Every story is meant to explain the hope we have in Jesus to those who may not yet know Him.
What is your Church doing to extend evangelistic efforts in the new normal? If you haven't yet, it's time to gather your team of evangelists, pair them with tech-savvy visionaries, and dream of new dimensions of outreach. 
The virus is still here for now – but so is the Lord! One threatens death; the Other promises life. And only one will be ultimately be victorious. How can the Church point people to a God of Hope? As the doors gradually reopen, how will the Church emerge better, stronger, and more Christlike for the experience?