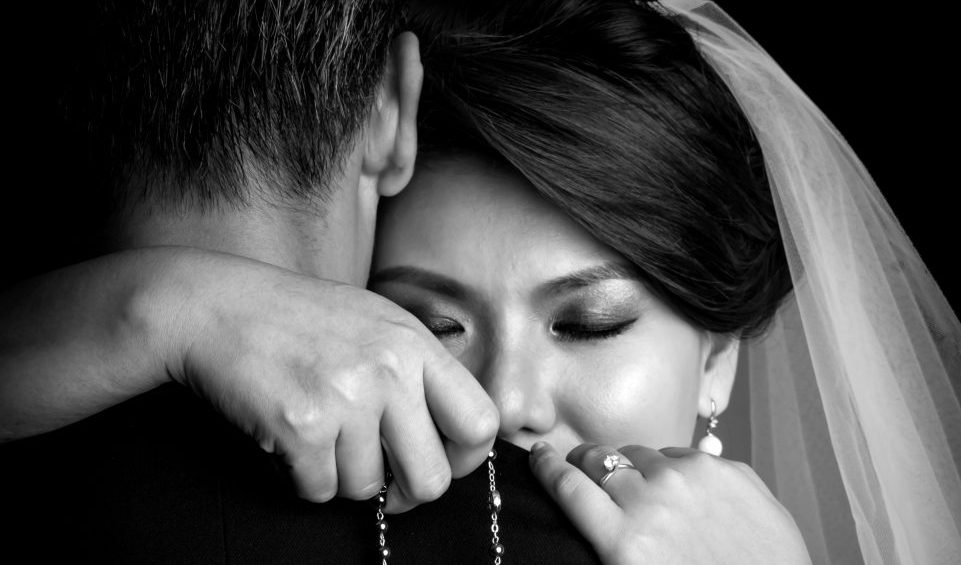 Much more than recorded keepsakes of a couple's big day, the videos made by PixelMusica Weddings are intended to be reminders of why they married each other. The business is part of Adrian Tee and wife Jennifer Yu's efforts to enrich marriages and protect families. All photos courtesy of the Tee family and PixelMusica Weddings.
When Adrian Tee and wife Jennifer Yu offered to film a pre-wedding video in 2013 for friends who were getting married, little did they expect other to-be-weds to say "I do" to their efforts. 
Rather than just a collation of happy snaps, it was a short documentary of their friends' love story – how they fell in love and what they look forward to after marriage. It was in part inspired by a premarital programme Tee, now 50, and Yu, 47, attended at church and the useful questions it asked marrying couples to consider.
Touched by the results and the team's attention to detail, their friends subsequently requested their video services on the actual day of their wedding itself.
Word spread like wildfire about their videos, and other couples – from diverse cultural and religious backgrounds – beat a path to their door before walking down the aisle.
And so, PixelMusica Weddings, a subdivision of their creative media production company that Tee founded three years earlier, was born. 
Love at first sight
Tee and Yu's own love story started in 1993 when they were undergraduates at Monash University in Melbourne, Australia. It was love at first sight for both.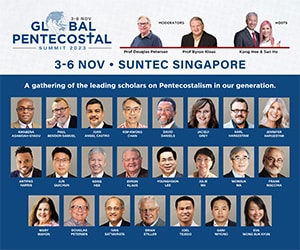 "I saw this fair beautiful girl walking into the lecture theatre, and she caught my eye. Every single time there was a lecture, I would hope to see her," Tee told Salt&Light. 
Little did he know that Yu, originally from Hong Kong, also felt the same way.
A friend introduced the two, and a friendship blossomed over two-and-a-half years. They shared a common interest in music, and would record their favourite songs on cassette tapes to share with each other.
"Our mission is to preserve, promote and protect marriages and families in all that we do"
"I found her beautiful, kind and gentle," said Tee. "I asked myself if she would make a good mother." He felt she would.
Yu, who initially liked Tee, a top student, because he was good looking and smart found that he was kind, helpful and trustworthy. And fun to be with. She felt that he ticked all the boxes.
At the end of their time in university, in a carpark close by, Yu confessed her feelings for Tee. They became a couple. In the same carpark a few years later, Tee proposed. 
They have now been married for 22 years, and have three daughters.
The couple sold their HDB flat and quit their jobs to grow PixelMusica in answer to "a calling from God to help creatives realise their creative calling and make a dignified living with what they do". Their daughters were under the age of 12 at that time. 
More than keepsakes
The Tee's wedding videos are a natural extension of what has been on their hearts. Their own marital bliss deepened after a friend invited them to Worldwide Marriage Encounter programme for married couples.
The weekend away is designed to enhance how couples communicate and enrich their relationship. The programme, started by a Catholic priest in 1962, runs in more than 90 countries around the world and is open to couples of all faiths. 
For the last 10 years, the Tees have shared their journey with other couples through Marriage Encounter. 
"We deeply believe in marriage, family and life."
"We deeply believe in marriage, family and life, and so our mission is to preserve, promote and protect marriages and families in all that we do," said Tee.  
More than treasured keepsakes to eventually share with their children and their grandchildren to teach them about love, the videos remind each couple of what they mean to each other – especially when things get rocky. 
Said Yu: "Human beings are very interesting creatures … we forget very easily. You get married and then you have kids, and very quickly you will let the busy-ness of the days run wild. And then very easily you forget why you love one another.
"And then you only notice the negative things about the other party, and you forget all the nice things." 
The couple also hopes that the videos will inspire others to love their own families. The videos are often posted on YouTube.  
Ministry of home affairs
While Tee and Yu did not have the chance to have a wedding video made on their love story, the videos made by PixelMusica Weddings stem from their belief that the family – a small but important social unit – has great importance in making the world a better place.
Previously, he observed that the youth preferred to hang around outside instead of going home. 
"Now they come to us saying that their parents are divorced, there is no one at home." 
Their wedding videos stem from their belief that the family has great importance in making the world a better place.
"We see the devastation of broken families and what it is doing to society. From there stems every other ill that you see in the world today," said Tee.
"Children are the ones who are the most greatly impacted by broken families. When families break down, children struggle to understand and find love in the world. This leads to insecurities and hurt, possibly causing them to crave love from other sources."
Children may continue to carry the hurt and fear with them through life. 
Tee  – who has been serving in the youth ministry at church for 30 or so years – has also noticed how the troubles of youth have evolved over time. Problems in society often take root from issues in the family. 
"The family is the basic social unit of life, and we need to do all we can individually and as a society to take care of the family," said Tee. 
If you have enjoyed reading Salt&Light...
We are an independent, non-profit organisation that relies on the generosity of our readers, such as yourself, to continue serving the kingdom. Every dollar donated goes directly back into our editorial coverage.
Would you consider partnering with us in our kingdom work by supporting us financially, either as a one-off donation, or a recurring pledge?
Support Salt&Light