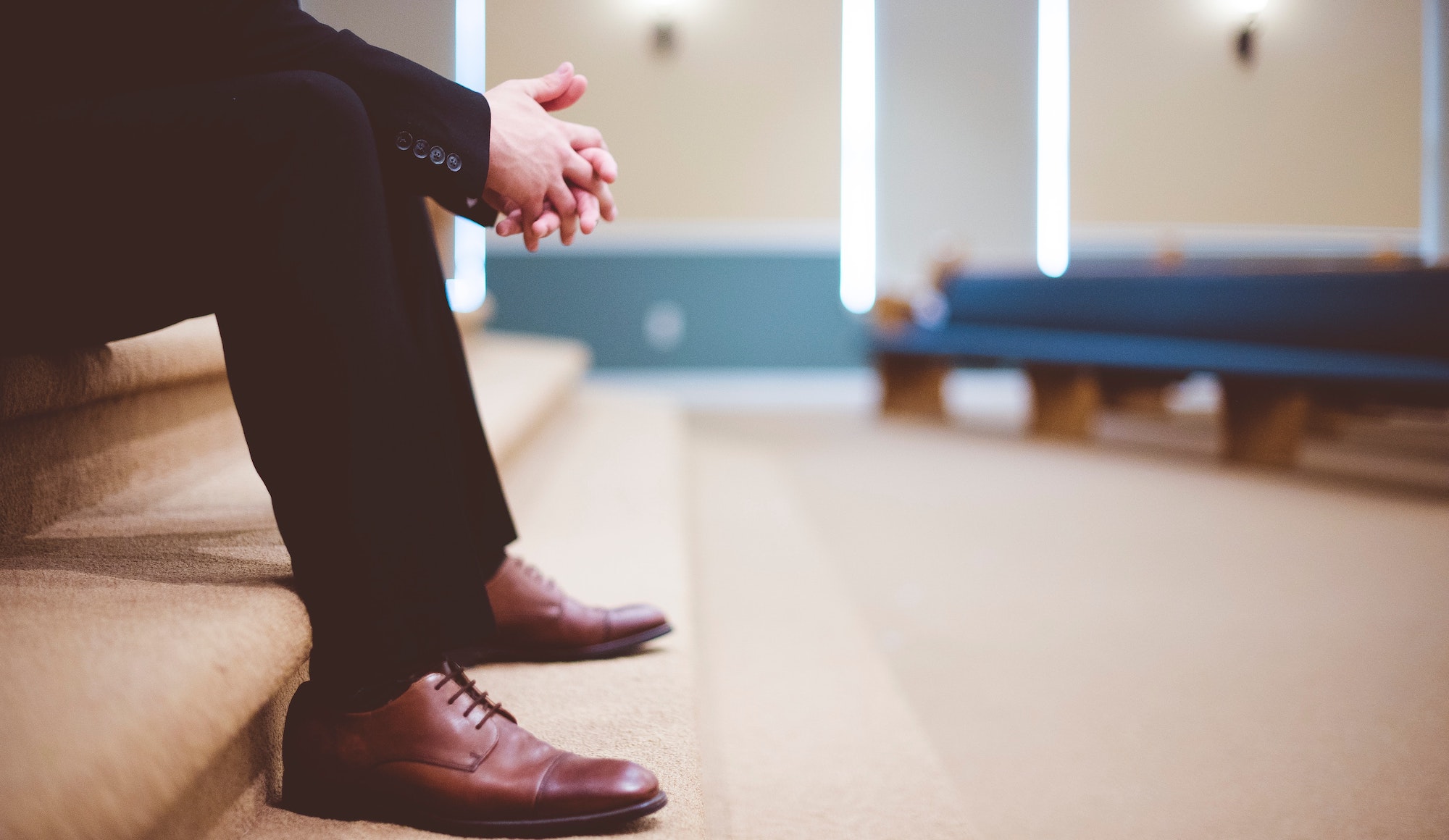 "The purpose of preaching goes beyond information. Its purpose is transformation through encounter," writes Pastor Adriel Yeo. Photo by Ben White on Unsplash.
On the November 20, 2021, I took my Preachership pledge.
While the official pledge taking marks a denominational recognition of my status as a Preacher in the Presbyterian Church in Singapore, truth be told, I find myself still reflecting on what it means to take up this ecclesiastical office.
After all, being a preacher goes beyond the time spent preaching. It is a title that sticks with me both on and off the pulpit.
So what, exactly, does it mean to be a preacher?
In this reflection, I try my best to put into words some of my ongoing thoughts on what I think this means. In doing so, I don't intend for this to be exhaustive or definitive. It is my own feeble way of trying to articulate and crystallise some of my thoughts and experiences. But for those curious, hopefully it might help to shed some light as well.
The Preacher as part of the body
The first thing that comes to mind about being a preacher is that the preacher is part of the body of Christ.
I am called to the office of a Preacher, not as someone who stands outside the body of Christ, but always and only as someone from within. This is evidenced by baptism into a local assembly as well as receiving the call that comes from the assembly.
The preacher doesn't merely come from the people but also lives among them.
As part of the body of Christ, the preacher is also subject to the Word of God and the creeds as handed down by the traditions of the church. I am part of that confessing community who through the work of the Spirit is enabled to cry out "Abba Father" (Romans 8:15).
Because of this, a preacher can never preach a message from which he or she is exempted. If the message is a message of repentance for the church, then it is, and must be, a message of repentance for the preacher as well.
To think otherwise is to dislodge the preacher from the context that he comes from, thus failing to take into consideration that, like the prophet Isaiah, the preacher doesn't merely come from the people but also lives among them (Isaiah 6:5).
Therefore, any journey the church must undertake as a result of the preaching of the Gospel, the preacher as part of the body must participate in that undertaking as well. There is no way out.
The Preacher as Listener
Secondly, the preacher's primary task is to listen.
The preacher is the one called by his local community to hear, on behalf of his community, the Word of the Lord for His people in order that they, too, may listen and live out God's Word.
If preaching is understood, not simply as an interpretation of Scripture, but rather the Word of God itself as the Second Helvetic Confession affirms, then preaching is only possible because the preacher has listened attentively to God who has spoken through His Word.
If there's one main point that has struck me hard since my time preaching, it is this particular point.
In the busyness of church work, assuming multiple roles is all too common. From a career guide, to a finance guru, down to an IT expert, it is easy to lose focus on what my primary responsibility is.
Preaching is only possible because the preacher has listened to God who has spoken through His Word.
But being a preacher serves as a reminder that my primary task is none of these. If my main role, as the title "Preacher" suggests, is to preach, then what is of utmost importance is the act of listening to God.
For there can be no preaching if there is no listening.
Crucial to this act of listening is the conviction that God himself has spoken, and therefore listening to God's Word for the Church is possible. Of course, this naturally means that just as it is the preacher's job to listen, so, too, is it the church's job to listen and be addressed by God.
The words of one of my favourite contemporary theologians, John Webster, comes to mind. He wrote this in Confronted by Grace: Meditations of a Theologian:
"To be the Church, to be the community of Jesus Christ which is concerned with the Gospel, is first and foremost to listen, to strain our attention toward that Word which God himself, present among us as the risen and ascended Christ in the power of the Holy Spirit, now addresses to us in the text of Holy Scripture.
"Here, as always, the fundamental rule: I heard, and so I speak." 
"To be the Church, the community of Jesus Christ which is concerned with the Gospel, is first and foremost to listen."
A question naturally arises, namely about the need for a preacher since God can speak to His people even without one. I have no satisfactory answer to this. As mentioned in the earlier point, the preacher does not stand above the community but always among and within.
Therefore, any notion of the preacher being more deserving or worthy must be immediately ruled out. That the preacher is even chosen is an act of God's grace through the gifts given by the Holy Spirit through which the church affirms and recognises.
As Calvin himself notes in Institutes of the Christian Religion, his reflection on being a preacher: "For, among the many excellent gifts with which God has adorned the human race, it is a singular privilege that he deigns to consecrate to himself the mouths and tongues of men in order that his voice may resound in them." 
The word "privilege" perhaps sums it up the best.
For the preacher, there is no good human reason for why one is chosen with this privileged task of listening and preaching. As it is by grace, so is it a privilege that none deserve.    
The Preacher as Witness
Thirdly and finally, the preacher is the one who witnesses to the living and active God.
Recently, I had the opportunity to interact with some young adults from a church. When I asked them what they thought preaching was, an unanimous reply was given: "Lecture lor."
The task of the preacher is to bear witness to the living and active God.
I'm not too confident that a different answer would have emerged if the same question was posed to young adults from different churches. It seems to me quite common for people to see the sermon, even if not as a lecture, then as a platform to gain some cognitive information.
The sermon today has been equated with where learning takes place. It is the context to receive information about God.
But precisely because of this modern tendency to see the sermon as a lesson, even more so in the Reformed tradition, the preacher must make every effort to remember that her task is not to vomit out information so that members can furiously scribble down notes.
Rather, the task of the preacher, having listened to God, is to bear witness to the living and active God.
The purpose of preaching goes beyond information. Its purpose is transformation through encounter.
Through the preaching of the Word, members are not left with pieces of information about God. Instead, what they are left with is the confrontation of God as He addresses his people through the witness of the preacher. Because of this, the preacher's task both in the preparation and event of preaching is to mortify her ego and restrain her tongue.
The purpose of preaching goes beyond information. Its purpose is transformation through encounter.
The testimony of John rings true for preachers even here: "He must increase, but I must decrease." (John 3:30)
As preachers and witnesses, we are not free to say whatever we feel or like. We are constrained by the testimony of God's spoken Word – the Bible.
This is not to say that there isn't a place for human testimonies or experiences. Of course there is. But these illustrations are valid only in so far as it relates to the relevance of God's Word.
The preacher as witness is also an important reminder that our job is to fear God rather than man (Acts 5:29). We preach not to tickle the ears of our listeners or to receive a pat on the back after the sermon. Rather it is always and only because the preacher has seen and heard through Scripture the voice of the living God.
Here a tension must be managed. In our zeal for preaching, it may be easy to dismiss the views of our members under the guise of being loyal to God. But preachers are not the only saints nor listeners of God.
Remember my second point?
The church also plays a role in this act of listening and that means we need to develop a right posture of openness to correction even while we recognise our role as one who is sent to listen to God on behalf of our community.
A paradox to keep
There is much more to be said about what being a preacher is and I'm sure in the years to come there will be further thoughts and reflections. But to me, at least minimally, this much can be said of a preacher.
To be certain, the office of being a preacher is a heavy responsibility which should leave us in fear and trembling. But, paradoxically, to be an instrument of God for the service of His people and world through preaching ought to also fill us with immense joy and honour.
In my experience thus far, I've never been able to get past this paradoxical feeling of fear, trembling, joy and honour. Perhaps this feeling is never meant to be overcome and, in fact, must always be maintained.
May God, through the empowerment of the Spirit, help all who have been called to this office to be faithful preachers. 
---
This reflection was first published on Pastor Adriel Yeo's blog and republished with permission.
"True courage stems from my hand in His": Missionary Jemima Ooi on being tender-hearted to those who hurt in Africa
"Less than 1 cent is given towards the unreached for every $1,000 of Christian income": Dr Mark Syn wants to change that
"No risk means no need for faith": Leaders at Courage Calls conference on challenges and failures in answering the call to missions
If you have enjoyed reading Salt&Light...
We are an independent, non-profit organisation that relies on the generosity of our readers, such as yourself, to continue serving the kingdom. Every dollar donated goes directly back into our editorial coverage.
Would you consider partnering with us in our kingdom work by supporting us financially, either as a one-off donation, or a recurring pledge?
Support Salt&Light